Craig Kilborn's Height
6ft 4 ½ (194.3 cm)
American talk show host. He said on his talk-show
"I'm six five"
, to which Ryan Lee Stiles quipped
"No, you're not"
..."A muscular Six Five", replied Kilborn.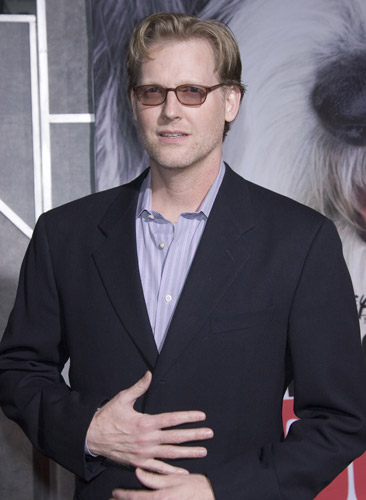 Photos by PR Photos
You May Be Interested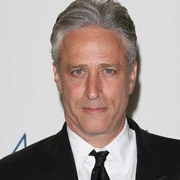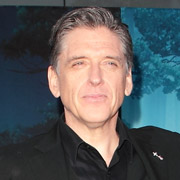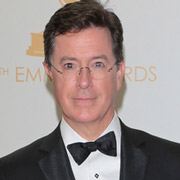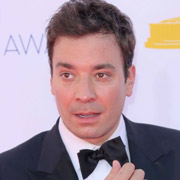 Add a Comment
103 comments
Average Guess (18 Votes)
6ft 4.4in (194.1cm)
Chris Junior Hernandez 1990
said on 6/Aug/19
6'4 3/4? No way. He still look 1/2" shorter than a peak Vince. Atually Craig lowest i would go with 6'4 3/8 (194cm) and Vince peak low is mre 6'4 7/8 (195.3cm) and someone like Ryan Lee Stiles is not under 198cm a low and probably 6'6 7/8 out of bed.
MeohtAiluj777
said on 28/Jul/19
Not surprised by the downgrade. Always thought 6ft4 1/2 - 3/4 was more likely for him than a full 6ft5
Rampage(-_-_-)Clover
said on 24/Jul/19
Edged out by Vince Vaughn on his show
Chris Junior Hernandez 1990
said on 22/Jul/19
Rob, downgrade Kilborn at 6'4 1/2 will do the justice for Ryan Stiles and peak Vince Vaughn.

Editor Rob
I did look a bit more and 4.5 rounded to 6ft 5 could be a fair mark.
Junior Hernandez 1990
said on 25/Jun/19
Click Here
Some comparison here that Ryan Lee Stiles could look 6'7 with Craig. 0:50 lowest between the two is still over 1 inch. Maybe Craig is really not over 6'4.75" and Ryan could be 6'6 1/4.
IRememberWhenRockWasYoung
said on 2/Sep/18
Does he have a small head?
Junior Hernandez
said on 7/Feb/18
@berta
I agree he look just little under 6'5 so 195cm like the back to back video with peak Vince Vaughn.
berta
said on 18/Oct/17
he really is the same height as vince vaughn back to back but vince can have been a 195 cm guy all along. IF i havent scene that back to back video of them together i would have thought that he was maybe weak 195 cm guy. The average guess is to low it clear that he is nothing under 194,4
Matthew Robinson
said on 6/Sep/17
I do think closer to 6'4" than 6'5". Ryan had him pegged at 6'3" - so 6'4" sounds more believable than 6'5". He could think he is 3 inches taller than someone who he's really only 2 inches taller than, but I doubt he'd think it was 3 inches if it was only 1. And I think it's at least possible Ryan could even be a weak 6'6" at that, given that he's claimed 6'5" too.
Rampage(-_-_-)Clover
said on 7/Aug/17
195cm isn't impossible.
Matthew Robinson
said on 6/Aug/17
6'4" - 6'4.5" range is fair.
even
said on 22/Jul/17
a weak 6 5
S.J.H
said on 25/Jun/17
6'4.5 a very tall guy . Maybe he measure early morning close to 6'5 but i have a feeling he might have lost fraction nowadays, maybe at his lowest 6'4.25 now.
berta
said on 11/Feb/17
i think he was more 195 range ore 3 mm under
S.J.H
said on 14/Nov/16
I think 6'6 Ryan Stiles look 1.5" taller than craig kilborn not exactly over 2" or 3" the back to back when kilborn wasn't in a ready position standing yet. He really not a proper 6'5 but 6'4.5. I remember he look the same height exactly as jeff goldblum.
Xhavier
said on 7/Sep/16
In just looking at the clip from the Ryan Stiles interview, he indeed looked a solid 3 inches taller than Kilborn (based on the back to back shot where Ryan's head may have been tilted up a bit, so if not a solid 3 inches, definitely a solid 2.5 inches, and Craig's head was at a straight even level and his eye level was at the middle or Ryan's mouth), so that would suggest that Kilborn is most definitely not 6ft 5in, without his shoes, he is probably 6ft 3in or 6ft 3.5in without his shoes, and was measured at 6ft 4.5in or 6ft 5in in basketball shoes, so he is probably using his basketball height, either that, or he found a way to slouch a lot beside Ryan, whom he would not and did not actually do a back-to-back with.
Canson
said on 21/Jun/16
Benrubi isn't 6'7" Barefoot. Looked at most 6'6 in person. Heavier guys always overstate their height even when they are tall.
C
said on 16/May/16
Click Here
At 24 seconds, you will see that Craig Kilborn and Vince Vaughn are the same height.
Rampage(-_-_-)Clover
said on 16/Nov/13
There's a chance of 6ft4.5in/194cm for this guy.
Ed Kline
said on 18/Jul/13
Mathew, I saw that clip, and Ryan Stiles never opined about Kilborn's height other than to say 'No you're not' when Kilborn said 'I'm 6'5'. Stiles claims to be 6'6 but towers over legit 6'3 6'4 guys, and looked to be the same height as Abraham Benrubi who is listed as 6'7.
Mathew
said on 12/Jul/13
Just as Ryan Stiles said - this guy is NOT 6'5". Personally I'd list him as a flat 6'4" and I don't think that's at all unfair. Stiles even thought he was 6'3"!
Rampage(-_-_-)Clover
said on 23/Dec/12
Rob, who would be taller, this guy or Vince Vaughn?
James
said on 15/Nov/12
6'4.5 is fine but he's not 6'5. Vince Vaughn who 195cm had an edge on him.
Mathew
said on 7/Sep/12
He's in need of a downgrade. He's 6'4".
ANDREA[ITA]
said on 22/Jan/12
Lan Jiao, 192 is too low for him. I agree that he could be not 6'5 but anything less than 6'4 is silly. 6'4.5 maybe is closer.
steven
said on 19/Jan/12
this guy not 6'5 he is close in shoe. he look 192cm.
LAN Jiao
said on 28/Oct/11
6'4 jeff goldblum is not shorter than craig in his show.
James
said on 30/Sep/11
I think Craig are both similar in height but i think vince has an edge on him.
also i'd bet that craig would be a hair shorter than tim robbins as well.
Tim Robbins 195-196cm
Vince Vaughn 195-196cm
Craig Kilborn 194-195cm
Rampage(-_-_-)Clover
said on 4/Sep/11
Yeah I'm with James. 194cm or 195cm range looks nearer for Kilborn.
In Old School he maybe didn't have quite as much height over Luke Wilson(5"11) and Will Ferrell(6"3) as Vaughn did. I think this guy is evidence to suggest that Vaughn's current 6"5(196cm) listing should be left alone until further notice.
James
said on 19/Aug/11
i think the 6'6 guest who appeared on his show had a point when he said too Craig "You are not 6'5" when he claimed it. Vince Vaughn might be 195cm and Craig still looked a hair shorter so maybe.... Craig Kilborn 6'4.5 (194cm) Vince Vaughn 6'4.75 (195cm) Craig is lanky and skinny so that is probably why he can pull of looking 196cm but in reality he's a strong 6'4 guy.
Rampage(-_-_-)Clover
said on 16/Aug/11
I think Kilborn is 195cm and Vaughn is 196cm
James
said on 12/Aug/11
Rob do you think 195cm is a possiblity for Craig?
[Editor Rob: yeah it could be]
James
said on 11/Aug/11
Vaughn i think might have had slight hair advantage over Craig.
Vince Vaughn 6'5 (196cm)
Craig Kilborn 6'4.75 (195cm)
Mathew
said on 30/Jul/11
Ras says on 28/Jul/11
If Vince Vaughn is 6'4.5" does this mean Craig Kilborn is more like 6'3.5"? Craig did look like about an inch shorter than Vaughn and sometimes he doesn't look that tall next to Stana Katic and Charlize Theron. She was wearing big platform-like heels but she was nearly eye to eye with him. A legit 6'5" guy will still look much taller next to a weak 5'10" girl even with platforms.
It's possible he's 6'3.5" I suppose.
Ras
said on 28/Jul/11
If Vince Vaughn is 6'4.5" does this mean Craig Kilborn is more like 6'3.5"? Craig did look like about an inch shorter than Vaughn and sometimes he doesn't look that tall next to Stana Katic and Charlize Theron. She was wearing big platform-like heels but she was nearly eye to eye with him. A legit 6'5" guy will still look much taller next to a weak 5'10" girl even with platforms.
Mathew
said on 28/Jul/11
Ryan Stiles had him down to 6'3" btw. Kilborn didn't like it. He's no more than 6'4".
Mathew
said on 28/Jul/11
I really don't think this guy is taller than 6'4".
James
said on 26/Jun/11
Vince vaughn looked slightly taller than Craig
Mathew
said on 20/Jun/11
Truthman 6 ft 4.5 in says on 21/Dec/10
Craig 195, Vince 196, Conan O Brien 193.
Vince Vaughn is 6'4.5".
James
said on 13/Jun/11
did look 6'5 in Old School
Truthman 6 ft 4.5 in
said on 21/Dec/10
Craig 195, Vince 196, Conan O Brien 193.
Korben
said on 2/May/09
Ok guys was just watching some kilborn clips
Kilborn and Ferrell
Click Here
After they hug he stragihes up a bit and according to ferrel being 6'3 making him 6'4.5 very minimum. He always seems to be hunched forward a bit though.
Alex
said on 12/Apr/09
In defense of Kilborn when Stiles was on his show I believe Stiles is genuinely taller than 6'6". Not something ridiculous like 6'8" but he looks closer to 6'7" than 6'6". I don't doubt Kilborn is 6'5". It's just that he was slouching as tall guys tend to do. They don't look that height because tall people are so used to slouching that they appear much shorter than they actually are. However I do believe Ryan is 6'7". There's a couple of different scenarios on what happened on Kilborn's show.
1) Kilborn is actually 6'4" and Ryan was correct when he cited a 3 inch difference.
2) Kilborn is 6'4" and Ryan is just a very tall looking 6'6" and 3 inches was an over estimate.
3) Ryan was standing on a taller part of the set when they went back to back making him appear taller than he really was in comparison to Kilborn.
4) Ryan had a shoe advantage over Kilborn.
5) Kilborn was slouching considerably more than Stiles.
And you can go on like this. The one thing that does appear obvious is that Stiles does look more than 6'6". There seems to be more than 4 inches between him and 6'2" Colin Mochrie. And more than 2 inches between him and 6'4" Brad Sherwood. When Hasselhoff (6'5") came on the show Ryan looked like he had 2 inches more. This all could be because Stiles seems to have very good posture but either way he's a huge person and I wouldn't doubt he's above 6'6. Not much more, mind you, but still a little more. I'm not claiming he's 6'9".
Seb
said on 2/Feb/09
When Blink 182
Alex
said on 13/Jan/09
Julian McMahon may be 6'2 as well so Craig is def 6'5 looking there.
yoyo
said on 9/Jan/09
crap. kilborn def 195cm as tall as Vince vaughn.
Korben
said on 13/Dec/08
Nice vid Alex, kilborn def looks 193 min there, I don't doubt 195 thought he just looks massive to every guest, except vaugn where there is a minor difference
Spence
said on 6/Dec/08
Craig is a big guy.. 6ft5 sounds right. He does look 6ft5 at Vince Vaughn range..
Anonymous
said on 16/Oct/08
he did play ball at montana state and usually have to be tall to play small forward in college at leatst 6'4 and up..
Alex
said on 26/Sep/08
Look at Julian McMahon whos at least 6'1 and he looks a few inches shorter than Craig. Could be a certain angle or something so I am not sure.
Click Here
made
said on 15/Jul/08
He is taller than D'Onofrio? Wow.
Ras
said on 10/Jul/08
JohnD I was just wondering how he would look next to very tall guys like the Big Show or Great Khali, Conan has invited Big Show to his show so why wouldn't he show up in Kilborn's too?
That video with Vince Vaughn gave me the impresion he was about from half an inch to a full inch shorter than Vaughn so maybe 6'4?
Viper
said on 27/Jun/08
Craig is in the 6-3 range I think. Could be a full 6-4 but doubt even that.
Blank
said on 26/Jun/08
Kilborn is not 6'5". When Vinny Vaughn is on the Late Late Show and Craig greets Vaughn, Kiborn is noticeably shorter than Vince and is looking up at him.
Anonymous KinG
said on 24/Apr/08
i watch Old School and notice hes big and about same height as Vince Vaughn..
Korben
said on 21/Apr/08
This guy is easily 196cm, just from the few youtube vid ive seen of him hes a GIANT. Id say same as Vince Vaughn, both somewhere between 195-197
Ed Kline
said on 10/Apr/08
looks ever so slightly shorter than Vince Vaughn.
JohnD
said on 4/Mar/08
ras, seriously? Conservatively, the guy is NO doubt AT LEAST 6'3"...and in the U.S. that puts you in about the 99th percentile (on the tall end of course). Not only would it be hard to be so insecure about your height that you just HAVE to MAKE SURE you're the tallest person...
Even if he were TRYING to book someone taller than him, I mean, the odds aren't exactly in favor of that...and then on top of it the person kinda has to be noteworthy to be a guest. That's kind of the point.
If the guy were bordering on 5'9" and you rarely saw a guest taller, then you might have a case.
Muorter Majok
said on 28/Dec/07
he is definitely 6'5'', plus he mentioned that height a couple of times on his show.
blink 198
said on 3/Dec/07
he looks 1inch & 3/4 over 6ft4 Goran Visnjic.. this guy might be 6ft5.5..
Alex V.
said on 11/Nov/07
Vaughn looks a bit taller...
Anonymous
said on 6/Nov/07
He looks just a little shorter than Vince Vaughn in this clip h ttp://youtube.com/watch?v=FDeUF941cFo
Anonymous
said on 20/Sep/07
6'3", an even 5" taller than Lucy Lawless
ras
said on 13/Sep/07
I wonder if he's invited someone genuinely taller than him to his show, like Tony Robbins or Brad Garrett's height, t would be easier to tell that way if he's really 6 ft 5. But it gives me the impression that he wants to be tallest one in his show that's why I haven't really seen taller celebs there. Of course you aren't gonna get 6 ft 7ish people when you go for a walk but it's kind of interesting I haven't seen one celeb considerably taller than him.
Alex V.
said on 31/Aug/07
Criag Kilborn/Goran Visnjic
Click Here
5'11.5 guy
said on 2/Jun/07
That guy must be 6'6. He's the same height as 6'6 Tom Noonan, but IMO looks a little taller than Kilborn
ed
said on 24/May/07
I've found this website of Ben Bailey and there is a photo of him standing next to Craig Kilborn and Carson Daily. I don't know his height but his myspace site says 6'6''. He looks the same height as Craig Kilborn.
Click Here
Alex V.
said on 13/May/07
I think that Stiles has exaggerated when he said he was (is) 3 inches taller than Kilborn. From what i saw 2 inches max.; After watching those videos, my opinion is: D'Onofrio is maybe 1m92, Kilborn is close to 1m95 and a bit over 1m99 to Stiles.
Alex
said on 8/May/07
Oddly some tall guys wear lifts.
J-Dog
said on 25/Mar/07
The guy is a legit 6'5". Here he is by 6'3.5" Vincent. D'Onofrio
Click Here
Viper
said on 10/Mar/07
Thats a good question Supes.
supes78
said on 9/Mar/07
Even if Kilborn is 6'3", he's still tall so why would he wear lifts? What's he got to prove or gain?
Alex
said on 7/Mar/07
I never saw the show but I read Stiles had Kilborn by 2-3 inches. Kilborn is only like 6'3 and Stiles is a 6'5-6'6. And if he's around the same height as Vince Vaughn who is 6'5 himself then Kilborn may wear lifts at times.
Height Tracker
said on 5/Mar/07
Maybe both Vaughn and Kilborn are legit 6'4" guys and claim 6'5". That's why Stiles was taller than Kilborn by 2 inches.
supes78
said on 25/Feb/07
I keep hearing that he looked a couple of inches shorter than 6'6" Styles but no one has shown any clips or pics from that encounter. Until then, I fully believe Kilborn being the height he claims, especially seeing him next to Vince Vaughn.
Viper
said on 25/Feb/07
Im gonna throw it out there, but does Kilborn wear lifts? How does 6-6 Ryan Styles have 2-3 inches on him then?
supes78
said on 24/Feb/07
I have no problems with accepting Kilborn as 6'5". Just check out this pic of him looking eye to eye with 6'5" Vince Vaughn:
Click Here
Snapper G
said on 24/Feb/07
One thing to notice about Kilborn was, his very long and gangly limbs, characteristic of someone very tall (I put "very tall" as over 6-4) - his arms always seemed to stick out of his jacket sleeves unnaturally far. Also remember him on Sportscenter being taller than everyone else (and Patrick and Olbermann are both 6-3+ 'ers.)
Austrian
said on 17/Feb/07
lol ye Kilborn is a monster
once when i didnt know about his height, i saw a video of him dancing together with David Duchovny, and i thought like wtf that Duchovny guy has got to be 5'8 or something LOL
Alex
said on 21/Jan/07
cantstop, the thing is Craig was 2-3 inches shorter than 6'6 Ryan Stiles on the show. I've never seen pictures of videos but if its so then Craig is more 6'3 which I can believe, but some say he looks 6'5 legit in person.
Alex
said on 14/Dec/06
Viper you know he may only be 6'3 because Ryan Stiles who is 6'6 had him by 3 inches so Kilborn would be 6'3. Stiles even told Kilborn himself that Kilborn wasn't 6'5 if you see the transcript lower on this page.
Viper652
said on 1/Dec/06
Hes never looked 6-5 to me at all. At most I give him 6-3.
Alex
said on 30/Nov/06
Craig could be more 6'3 but he comes across as a 6'5 guy.
TallKat
said on 26/Sep/06
Kilborn is an honest 6'3", maybe 6'4". Ryan Stiles is no 6'6" either. I've seen him in person and my husband at 6'7" looked at least a couple of inches taller. My husband is an abnormally big guy, the average height of men here in the foothills of appalachia seems to run around 6'2". Women are around 5'6". Must be those robust British and Germanic genes. We sure do grow 'em big!;)
mia
said on 22/Jul/06
I don´t know if this is any help, but he definitely towered over Robbie Williams who is described as 6´-6´1". If Robbie is really that height Killborn must be at least 6´5".
BIG TEEZY
said on 7/May/06
I saw an interview a few ears back that Kilborn did with Ryan Stiles (the tall guy from the Drew Carrey show) and he asked Stiles how tall he was because he was taller than Kilborn so he must be 6'6" since Kilborn claims to be 6'4" but ryan Stiles said "no, I am 6'4" ". So if Stiles is 6'4" then Kilborn is no taller than 6'3" since he is shorter!
Anonymous
said on 27/Apr/06
"I'm 6'4" and I'm not freakishly tall."
The thing is that I'm 194cm and everyone even people I don't know mention my height, so the me that's what he might mean by freakishly tall.
Anonymous
said on 15/Mar/06
Craig Kilborn's gotta be 6'6" atleast I saw him on with Tom DeLonge from blink-182 and Tom's 6'4" barefoot for sure and he was a little shorter than Kilborn.
Anonymous
said on 4/Mar/06
Kilborn had mentioned on his show how he was, "Freakishly tall,". I'm 6'4" and I'm not freakishly tall. I'm, maybe, on the lowest end of the tall spectrum. 6'7" is very tall. 6'8" and beyond is NBA freakishly tall. These kids today; 6'4" might be the norm. That's scary!
CelebHeights Editor
said on 13/Feb/06
Esquire, 1998:
"the former basketball star- six foot four"
=rod
said on 14/Jan/06
he's 6-5 or taller if any of you watched old school you can see that he looks taller than vince vaughn and if you dont believe me watch the movie for your self !
kilbornresponse
said on 26/Nov/05
Craig Kilborn is 195cm in height , Ryan Stiles Is 200Cm Just Shade under 6'7" ... he has those 5cm advantage on Craig ...
Anonymous
said on 24/Jun/05
6'6" ryan stiles is 3 inches taller craig kilborn
CK: I had John Cleese on once and we stood back-to-back 'cuz he's a tall man, but you're taller than I am.
RS: I have you by a good 3 inches, I think.
CK: Well, what are you? 6'7" or 6'8"?
RS: I'm 6'6"
CK: Well, I'm 6'5"
RS: No, you're not!
now kilborn always looked like a solid 6'5" to me. However after this he has got to be 6'3". I dont think stiles is over 6'6" because in the past he has claimed 6'5". He may only be 6'5.5" which would make kilborn 6'2.5". He has alwyas looked 6'5" on his show maybe that is becuase the majority of celebrities lie.
Mr. R
said on 26/May/05
I have met Kilborn once at CBS and I see Cromwell at SAG meetings. I think at his tallest, Cromwell was close to 6-7. Now, he has health problems and a noticeable limp, so I think that he is probably closer to 6-5.
Mr. X
said on 25/May/05
Well I'm not 100% sure that Graig Kilborn is taller than James Cromwell. I only saw that one episode. It was pretty much the same like Tim Robbins and Vince Vaughn where Kilborn looked just slightly (about half an inch) taller. Cromwell might had been slouching a little or Kilborn might had been standing at a point that favoured his height. James Cromwell's height though had been listed anywhere from 6'4" to 6'6", maybe it's closer to 6'4" these days?
cantstop25
said on 24/May/05
the poster who claimed that kilborn was taller then jame cromwell. Are you sure about that?
cantstop25
said on 23/May/05
its funny Before that last post I always looked at kilborn and stiles as being the only two celebrities who are really 6'5". Kilborn would tower over every guest that would come out on his show. He also looked so tall in old school. If I would have guessed stiles hieght I would have thought he was 6'7", however he claims 6'5" and there is no way he would downgrade his height 2 inches. Stiles is probably 6'6" kilborn 6'4".
Conan claims that he is 6'4"(everybody says that he is much taller) may be slightly under 6'4" on account I dont believe that he is as tall as kilborn and a friend of mine met him and he said he was about my height maybe a little bit shorter and I am 6'4" myself.
Mr. R
said on 21/May/05
John, in support of your statements, when Ryan was on Kilborn, he actually denied the possibility of Kilby being 6-5, and directly told him "You are not!" At which point, Kilby said something like height doesn't matter anyway, and changed the subject. Kilby was noticeably put out that Stiles had called him out like that during the taping. However, on another show, Vince Vaughn came out, and he and Kilby stood back to back and they were pretty much the same height. Based on that, 6-3 is too low, and he is close to 6-5 if not right on it!
John
said on 21/May/05
There's no way Craig is 6'5". Ryan stiles (a 6'6" cast member of the "Drew Carey Show") appeared on his show, and had at least 2.5 inches on him. So, I would estimate that Craig is actually closer to 6'3"
Smoke
said on 29/Apr/05
A self described "muscular, 6 foot 5", the 6'5" part if believable, but if anyone caught his workout with the Minnesota Timberwolves where he didn't wear sleeves, the muscular part was definately a fabrication. I've met Gary Payton (who really is pretty much 6'4"), and Craig did look exactly an inch taller. This was my affirmation of Craig being an exceptionally tall guy.
Mr. R
said on 28/Apr/05
Craig is definitely this tall. I saw him at CBS one night, and he walked by me, and spoke with the security guard for a long while, so I stood up and sized him up. Pretty much 6-5 on the nose.
Mr. X
said on 26/Apr/05
Craig Kilborn is indeed a big man. I remember watching him host the Late Late Show and there were very little people who leveled up to Kilborn. Even big guys like Tim Robbins, Vince Vaughn and James Cromwell appeared slightly shorter than him. Natasha Henstridge has a tendency to appear taller than the 5 ft 10 she claims to be when ever she appears on a talk show. I told you the story of when she came on bear foot on Jimmy Kimmel, and was still slightly taller than Jimmy. That's how I thought Jimmy was only a 5'8" or 5'9" rather than the 6'1" (doubt it) he claims to be. I've seen Carson Daly talk to the Rock and Tom Cruise. Carson was almost as tall as the Rock, and Tom has never been any higher than Carson's eye level even with his lifts. But when Natasha came on his show Carson was telling her how tall she was. Natasha was saying she is wearing big heels (they were about 4 in). Even though Carson's 6'2", Natasha stood about an inch taller than him with those boots on. Conan is 6'4", but some people even say he's 6'6" or 6'7". And when Natasha came on his show she was wearing standard 3 in heels and was almost as tall as Conan. So I was surprised how tall Craig was when Natasha came on. He's the only talk show host to my knowledge that made Natasha appear 5 ft 10 in.