Cress Williams Height
6ft 4 (193 cm)
German-born American actor, known for roles in TV series Black Lightning, Hart of Dixie, Code Black and Prison Break, in which his character was described as 6 foot 4, although in a Sci-Fi Now article he mentioned
"I'm six-foot-five"
.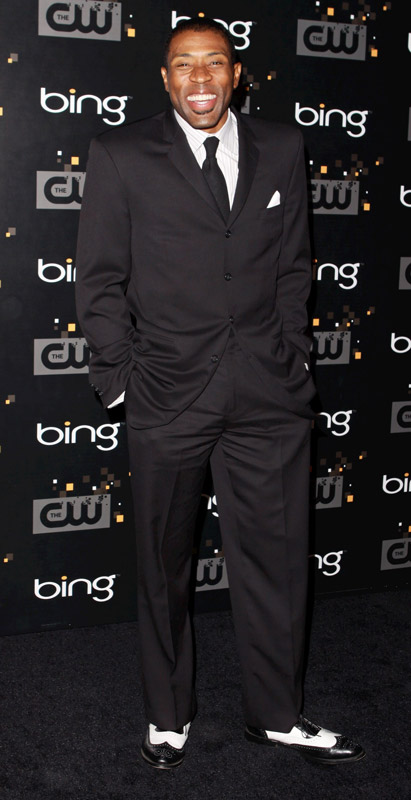 Photos by PR Photos
You May Be Interested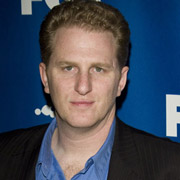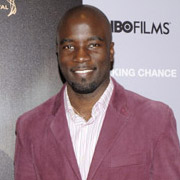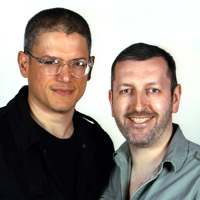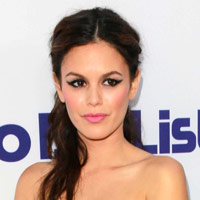 Add a Comment
48 comments
Average Guess (32 Votes)
6ft 4.01in (193.1cm)
Slim 6'1"
said on 4/Oct/20
193.5, towered in prison break & black lightning
Lankyweasel635
said on 26/Aug/20
On the episode of black lightning where he gets set up and gets locked up in the local prison overnight, on his front facing mug shot photo he looks 2in shorter than the 6ft 6in mark on the height chart, and when he turns to the side looks only 1in shorter, and he is in standard dress shoes, suggesting he is 6ft 4in or 6ft 5in in shoes, and thus is 6ft 3in or 6ft 4in without shoes. So given his 6ft 5in claim, probably a shoe height. So I'm thinking 6ft 4in at most.
Slim 6'1"
said on 3/Aug/20
193.5-194
Matt6'5"
said on 12/Apr/20
I saw him on an episode of Lois and Clark from like 1996. Even then, he had a noticeable hunched neck/ shoulders. I don't know if he just has poor posture, or if he is insecure about being tall.
Fran
said on 29/Mar/20
Cress is easily 6´4" , his big problem is that almost always his posture is really horrible.
He loses 1-2" usually , almost never he has good posture.
Nik Ashton
said on 20/Jan/20
@ grizz - He claims 6'5" too!
grizz
said on 19/Jan/20
I'm in shock and awe after seeing his listed height. I swear, looking at the crossover episodes, he looked 6'2-6'3 at best!
Leif
said on 17/Jan/20
Why does he look only as tall as Grant Gustin in the crossover episodes..that would make him only 5'11" or 6'0?
Canson
said on 8/Sep/19
6'5 in shoes. Weak 6'4 to full 6'4" barefoot. Always looked this in Living Single and Nash Bridges
Canson
said on 7/Jan/19
He was never 6'5.
olney28
said on 5/Jan/19
Was most likely 6'5 in the 90's
PAN BERRY
said on 8/Dec/18
I would say he's 6'4.25" at 193.5 cm
FrankR1
said on 3/Dec/18
Cress Williams is all of 6'5". He looked like a human skyscraper standing next to the 5'6" Jason Priestley in an episode of 90210 from the early 1990s.
berta
said on 14/Nov/18
he could look like a legit 6 foot 4 guy in prison break but beside rapaport he looked no taller than 192. I think 192 is what he is. 6 foot 5 claim is way to high.
viper
said on 6/Aug/18
Looks at least 6-3.75 imo
Yet that's the lowest I would have gone with Tom Selleck and he has claimed
6-3.5
Editor Rob
said on 16/Jul/18
He did claim to be 6ft 5.
Canson
said on 13/Jul/18
6'2.5 looks low for him. He's 6'3" range bare minimum
Tal
said on 12/Jul/18
Definitely a big guy, but doesn't look more than 3" taller than 5'11.5" John Barrowman in side-by-side pics (Google 'em)... and that's even accounting for Williams slouching a little bit.
So, 6'2.5" for him. Which is still quite tall.
Christian-6'5 3/8"
said on 31/May/18
@JoshP
But he still doesn't look more than 2.5-3 inches taller than Amell if he would've straightened up.
Canson
said on 31/May/18
On Living Single, he did look between 6'3-6'4 next to Queen Latifah. He could surprise us and be a full 6'4" but I would say no less than 6'3.5 either
JoshP
said on 29/May/18
@Andrea - he's hunched over. He'd have a few inches over Amell if he straightened his back. Also no telling what they have for shoes. I find it hard to believe that Amell and Williams have the same hip height, given how lanky the dude is.
viper
said on 2/Apr/18
Lol Jared is clearly taller than Merriman there
Canson
said on 2/Apr/18
@Andrea: agreed today he to me at least looks 192 and at a peak really didn't look anything over 6'4 if even that.
Andrea
said on 2/Apr/18
Here's an interesting recent photo: Cress with Stephen Amell and John Barrowman...
Click Here
Andrea
said on 31/Mar/18
He looked barely 6'4 in PB next to Michael Rapaport. And that's IF Michael really is 6'2.5. Now, I think that 6'2.5 is still a good shout for him, but he can even look closer to 6'2 flat at times... Actually, that Jared Goff guy could give a taller impression than Cress next to Michael. And Jared is supposed to have been measured at 6'4 flat... very likely in the morning. The same Jared that looks no taller than Shawne:
Click Here
viper
said on 30/Mar/18
He really did look it on 90210, but that show did make people look taller
viper
said on 28/Mar/18
I thought he looked his listed 6-5 in Beverly Hills 90210 and Friday night lights
DJ C
said on 21/Jan/18
You should add Black Lightning to his credits. He's looks over 6'4. Big guy for sure
Slim 182 cm
said on 10/Aug/17
10 cm taller than 182 listed William Fichtner. Which would make William 183 or cress 192.
Aza
said on 27/Jul/17
He looks 6'4 to me.
Nik
said on 12/Jul/17
@ Sandy Cowell
Well it was a good move then to get your phone out and go on this great website wasn't it?
A bit of laughter in your daily routine is good for the soul and for overall health!
If Cress was stood up straight he may just about manage 6'4"!
Cheers!
Slim 181 cm
said on 9/Jul/17
Sandy, nice 👍🏻, back to this guy, how rapaport and cress would look side by side:
Click Here
Sandy Cowell
said on 9/Jul/17
@ Nik and Slim 181 cm
I was so exhausted when dragging my shopping out of Lidl's last Friday evening that I stopped and shoved all the hefty bags on the floor to get my phone out for some light relief! Off I went to celebheights, and Cress supplied that bit of humour with his hilarious grin, whereafter I instantly felt better!
Slim 181 cm
said on 8/Jul/17
@Sandy Cowell, i lol'd at your comment, in a good way of course! 😂
Nik
said on 8/Jul/17
@ Sandy Cowell
Most people coming out of Lidl's aren't 6'4" though are they? I agree with you, he has a great smile and funny face!
He seems more 6'3" to me!
Cheers Sandy!
Sandy Cowell
said on 7/Jul/17
Cheerful great smile! Just the sort of funny face to set my eyes on while dragging my shopping out of of 'Lidl's'!
He can have 6ft4 for that! Smiles are infectious - especially ones like THAT! 👍
Slim 182 cm
said on 7/Jul/17
Cress Williams is 3.5 cm taller than Michael rapaport.
Canson
said on 5/Jul/17
@Christian: Thanks! You are as well! I saw him in shows such as Nash Bridges and when he was on Living Single and with John Henton or Queen Latifah never struck me as quite a 6'4" guy (I could buy 6'3" at times honestly) but Nash Bridges he could look more like that height with Don Johnson or Cheech.
Christian-196.5cm (6ft5 3/8)
said on 4/Jul/17
@Canson
Right on point.
Animus
said on 4/Jul/17
Big dude. No less than 220 lb.
berta
said on 4/Jul/17
dont see him 4 cm taller than rapaport. i could believe he is §193 if rapaport was 190 but if rapaport is 189 then i think 192 could be tha absolute best listing.But no need to change the listing its like 50 / 50 if he is 192 or 193 i think
Canson
said on 4/Jul/17
He's definitely very tall. I'd say no less than 6'3" but I can buy 192cm (6'3.5 as the most likely candidate). However I don't believe 6'4" at his lowest instead likely a morning height
Slim 182 cm
said on 4/Jul/17
mornings: 6'4
Evenings: 6'3.5
Night: 6'3.25
Christian-196.5cm (6ft5 3/8
said on 3/Jul/17
6'3.5" for Williams since Rapport's more of a flat 6'2" guy.
Andrea
said on 3/Jul/17
Rob, you should probably watch it yourself (it's episode 6 of season 4) but here is a screen from that famous scene with Michael:
Click Here
I don't know if it is shot in a way that reduces height differences or not, maybe there is also some tilt in Michael's favour,etc... Anyway, how much difference you see?
As you say, this guy can have pretty bad posture at times in photos but when standing tall he must be somewhere around 6'4 (on PB I think he has a decent posture). I would rule out the full 6'5 (even if I wouldn't be surprised at all if he claimed 6'5) but is something like 6'4.5 possible?
Editor Rob: maybe a good inch there.
opus
said on 3/Jul/17
Had about 1.5''inches on Rapaport in prison break, so 6'4'' sounds about right. possibly 6'4.5''
berta
said on 3/Jul/17
seems about right. either 192 or 193
Deathstroke
said on 2/Jul/17
Google/IMDb says 6'5", but I always thought he was not that tall, 6'4" seems accurate and 6'5" in shoes :)