Crispin Glover's Height
5ft 10 (177.8 cm)
American actor best known for playing George McFly in Back To The Future. He has also appeared in Wild at Heart, Wilbur and What's Eating Gilbert Grape. On his German agencies website, he was
listed
as
"HEIGHT: 1.79 m"
.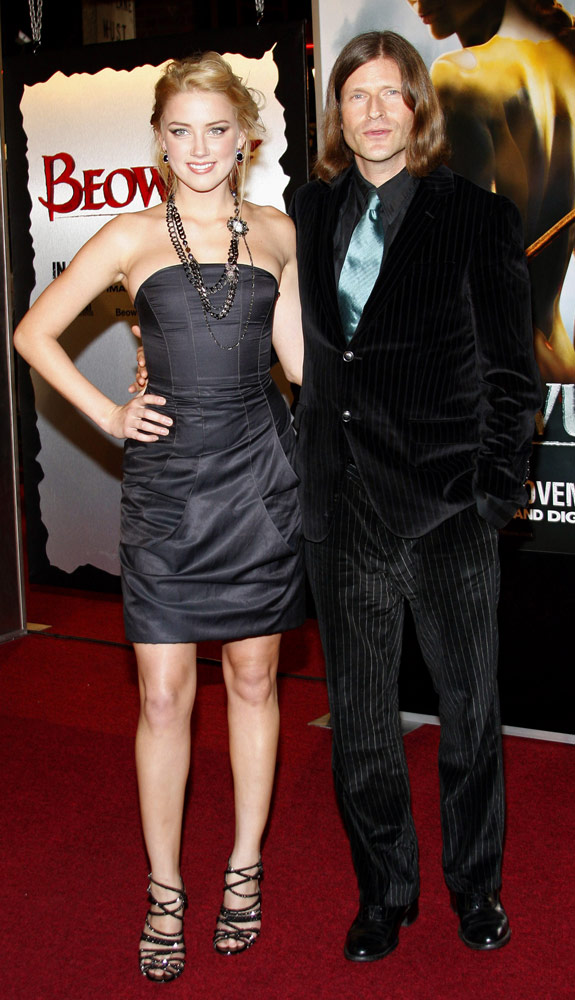 Amber Heard
and CrispinPhoto by Starfrenzy/BigStock.com
You May Be Interested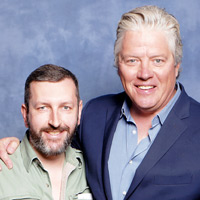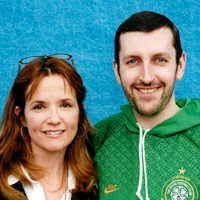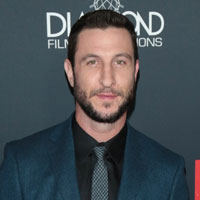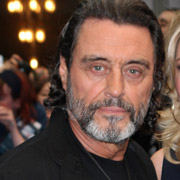 Add a Comment
61 comments
Average Guess (34 Votes)
5ft 10.46in (179cm)
Lorne???
said on 17/Aug/21
I like that ue rocks long hair in real life
And he was in Alice in Wonderland
berta
said on 14/Jul/20
i believe the 179 oisting
Richie
said on 7/Jul/20
Nah, Crispin Glover is close to 6',i saw a picture which was taken recently in his local convenience store and he appeared fairly tall, 5'11.5".
Chris Junior Hernandez 1990
said on 21/Jun/20
Watch Lucky Day he look 179cm.
Nik J Ashton
said on 1/Mar/20
He looks at least 5'10" compared to Amber Heard!
Bwk
said on 25/Feb/20
This guy definitely isn't 5'10'' flat. He's gotta be at least 5'10'' and a quarter.
Frank R
said on 25/Nov/19
Michael J. Fox made Crispin Glover look 6'2" on screen. 😆
JD 5'9"
said on 23/Feb/19
I'd say he's a bit above 5'10". Not sure where the 6'1" Google listing came from. He's never looked that tall.
Nono
said on 11/Dec/18
he is taller than 5ft10 because with john cusack who is 6ft2,crispin glover looks 1.75 inch shorter and he looks 1.75 inch shorter with rick whittle.it's just that he's not always right.mr rob look good please for crispin glover because he is 5ft11.25
Nik
said on 1/Mar/18
I think 5'10" is fair do's for Crispin!
JJJ
said on 27/Feb/18
@The Shredder: Yeah i think you've made your opinion pretty clear. 5'10 seems fine to me.
The Shredder
said on 13/Dec/17
Yeah Rb , 5'9.5 might be his Density ;)!
The Shredder
said on 8/Dec/17
Rob , look here next to Thomas F. Wilson , do you agree that he looks under 5'10 and closer to 5'9?
Click Here

Editor Rob
5ft 9.5 is always possible.
The Shredder
said on 7/Dec/17
He looks no taller than about 5'9 next to everybody in BTTF.
Shredder
said on 24/Nov/17
I agree , he looks 5'9 and looked that in BTTF.
Danimal
said on 7/Nov/17
Crispin with Nicolas Cage. Close to 2" difference. If Cage stood straight maybe even more.
Click Here
Guillermo
said on 26/Oct/16
Looks about 7 cm. shorter than David Letterman in his first two times in the show, the times he went there with his 6 cm. heeled boots. I would give him 5ft 8, nothing more than 5ft 9.
Rampage(-_-_-)Clover
said on 30/Mar/16
He can give a tallish impression on-screen. Was surprised to see under 6ft for him.
Sam
said on 22/Nov/15
I always thought this guy was 5'11, or at least looked it in BTTF.
the shredder
said on 11/Jul/15
More 5'9 5'10 , looks average and yes about 5 inches shorter than Biff. .
Alex1960
said on 8/Apr/15
In Back to the Future, he looked around 4-5 inches shorter than Thomas F. Wilson.
Rampage(-_-_-)Clover
said on 19/Dec/14
Rob, is 5ft11 flat possible?
6ft1 is ridiculous but I've seen him listed at that mark in the past

Editor Rob
it's not impossible
Metal Power
said on 26/Dec/13
This guy totally looks like Viggo Mortensen, look at this pic:
Click Here
Apparently they look to be the same exact height too. Would be fun if they met and take a pic together
MrTBlack
said on 25/Dec/13
6'1" is taking the cake I agree but I'd say 5'11" or 5'11.5".
gsbr
said on 27/Apr/13
He looked to be about this range in Nurse Betty. I'm pretty certain he was shorter than Pruitt Taylor Vince, though that doesn't help me in figuring out how tall he really is because Vince's height is nowhere to be found on the internet.
salamander
said on 15/Jan/13
no way! solid 181cm tall
Arch Stanton
said on 28/Dec/12
Looks more 5'9.5"-5'10" next to MJ Fox in BTTF.
Carguy
said on 6/Feb/12
Crispin Glover has walked into my business and I've spoken to him face to face. I'm exactly 5'10.5" in bare feet. Now, unless he was wearing elevator shoes, he's a good 1.5 to 2 inches taller than me. I definitely had to look up to be eye to eye. I would say he's a solid 6' or more in street shoes.
Dominic
said on 26/Jul/11
I always thought he was in 5'9 range. Maybe a flat 5'10. He didn't seem to own Fox by 5.5 inches in Back to the Future.
thebad7
said on 24/May/11
I remember reading about him; he would claim 6'1" and he never looked anywhere close to that. He's a talented actor, but a bit too off-the-wall. 5'10" or thereabouts sounds right for him.
tb7
mike
said on 14/May/11
in Chasers he is the same height as William McNamara who is listed on many sites as a 5ft8 guy. McNamara beside Tom Berenger looks pretty short. Also Berenger, W. Snipes(5ft9 - on this site) and Charlie Sheen(5ft9 on this site) are in the same range in Major League. I think that Mr. Berenger and Mr Crispin Glover needs a downgrade.
flash_of_eden
said on 14/Jun/09
5'10.5"? Good god, I thought he was like 6'1".
RisingForce
said on 10/May/09
i thought he looked like a tall lanky guy in friday the 13th part 4, but i saw back to the future the other day and noticed that he didn't dwarf 5-4.5 michael j. fox as much as a 6 footer should. this listing is probably about right, and his posture is usually poor.
Bob Jane
said on 22/Feb/09
Can't quite believe he's listed at 5'10, I have always suspected a minimum of 6ft - possibly 6'2. He seems so much taller
Anonymous
said on 7/Sep/08
Crispin is not 6 feet tall. I hung out with him and he was shorter than me and I am nearly 6 feet tall. I'd say he is 5' 10". But he carries himself well.
Anonymous
said on 28/Jun/08
he appears tall in films other than river's edge. he looked pretty short in that i always thought.
RICHARD
said on 18/May/08
Watched BTTF today and he appeared to me as a solid 5'11/6' guy,esp. next to Michael J. Fox.
nate
said on 17/Mar/08
hasnt he claimed 6'1?
Anonymous
said on 14/Jan/08
I have been in his presence many times and he is about 5'11'' . I think many people see the illusion he is taller because he wears only suits and he is very slim.
Anonymous
said on 23/Dec/07
His height is 5 ft 10.5 inc?When I saw at film Charlie's Angels:Full Throttle,I thought his height is 6'0 inc or 6'2.he looks so tall when I saw at that film,but his height 5'10.5 is perfect to his tall body,his look not so short,he always look tall:-)
myspace celebrity
said on 9/Oct/07
only 5'10.5?? i guess his body makes him look taller, i wouldve guessed 6'1 at the least lol
Viper
said on 8/Jul/07
Looked 6-2 to me. Not sure how he does it. Its not like that movie was filmed at low angles.
RICHARD
said on 7/Jul/07
I agree with Viper. He looked at least over 6' in Friday the 13th part 4. He must have worn lifts or tall-heeled shoes. LOL
glenn
said on 30/Jun/07
he can look damn tall period.
Viper
said on 30/Jun/07
I thought he looked damn tall in Friday the 13th part 4.
glenn
said on 28/Jun/07
i thought he was 6-2.
Viper
said on 27/Jun/07
I thought he was at least 6-0. Maybe as tall as 6-1-6-2.
glenn
said on 26/Jun/07
i always thought this guy was tall.with a slouch he was 5-10 in front of me.standing straight he is 5-11.
RICHARD
said on 25/Jun/07
A website listed him at 6'1. He didn't look this tall in River's Edge next to 6'1 Keanu Reeves. He is about 5'10 or 5'11. I'm actually surprised he isn't over 6' he looked tall in back to the future.
jason
said on 5/Jun/07
I just met him last night in the baggage area at JFK and he was just about my height which is 5'10-1/2. He was also very friendly.
Glenn
said on 17/Jan/07
Yeah,I finally met him 3 months ago.5-11.barely.giving a 5-9 appearence with a bad slouch.
sidewinder
said on 15/Jan/07
looked at most 5'9 beside 6'1 keanu reeves in River's edge
Danimal
said on 7/Aug/06
b199er I can assure you that Micheal has been wearing lifts when he has a starring role in a movie, and Back to the Future was no exception. How do you think it would go over for a 5'4" guy looking that height next to most guys?
b199er
said on 5/Aug/06
Crispin glover isn't as tall as he looks. It's mostly because in "Back To The Future" he's standing next to Michael J Fox, who is only 5'4.
As you can see in this picture. Michael is up to Crispin Glover's Eyes / Michael's eyes reach Crispin's chin. So we can tell that the height difference between Michael and Crispin is around 6 inches. Therefore the 5'9-5'11 bracket is where I'd place Crispin.
Click Here
I always thought many of the actors in BTTF were tall. But when Michael J Fox is the Star of the show, it's easy to assume that average height people are very tall. Someone like Crispin to Michael J Fox (6 inches), would be like a person 6'4 to a person 5'10. So yeah, they'd seem like a giant in a movie like BTTF. I doubt Biff (Thomas F. Wilson), who played the stereotypical big dumb brute bully, is exceptionally tall either.
Danimal
said on 16/Jul/06
Letterman WAS 6'2" and btw he was playing a character from a movie he cowrote called Rubin & Ed. The characters name is Rubin Farr, who Crispin had also sung about in a song from an album he made. Hence the wig & shoes. He's actually really articulate in real life. He was pulling an Andy Kaufman.
Viper652
said on 16/Jul/06
Im surprised he is under 6-0 too.
Anthony
said on 15/Jul/06
"wow,I thought glover would be 6-2."
Me too, initially. I always thought imdas for once accurate with their 6'1, but then I thought back to "Back To The Future" and remembered that the guy who played Biff was about 6'3 and looked much more than two inches shorter than Glover. There's only two explanations: the guy playing Biff stood on a box to appear even more imposing, or Glover is much shorter than 6'1.
He's extremely thin (may even be below 150), so that might make him appear a lot taller.
trueheight
said on 27/Feb/06
more like 5'8. This is a video clip of him younger on Letterman(6'1). He's about 3 inches shorter, and he's wearing 3 inch heels. he appears to be intoxicated as well
http://ebaumsworld.com/2006/02/crispingloverhigh.html
And Keanu Reeves really dwarfed him in "river's edge"

Editor Rob
was he not 'playing' in that interview, but yes you're right, this guy is shorter...hard to say against letterman though
Glenn
said on 29/Jan/06
wow,I thought glover would be 6-2.
OnCapeCod
said on 18/Jan/06
I smoked pot with Crispin Glover and Nic Cage at 4:00am just off the entrance to Washington Square Park in 1990/91. Glover looked a SOLID 5'11"....Cage a REALLY SOLID 6'1.5". The most bizarre thing about Glover was that he was dressed like Professor Henry Higgins (umbrella and all!) and this was August in NYC! Cage was really drunk and almost crosseyed and he had a receding hairline as well. The end.
Phil
said on 17/Jan/06
Are you sure about this one? On Back to the Future he didn't seem like he was nearly 6' tall.