Lea Thompson's Height
5ft 3 (160 cm)
American actress best known for roles in films such as Back to the Future, All The Right Moves, Red Dawn and Howard the Duck. On tv she has appeared in Caroline in the City and Switched at Birth. I saw her at Collectormania in 2008, she had near to 1 inch more footwear than me this day. In a 1985 Akron Beach Journal, she mentioned her height:
"If I could do it over, I'd: Be taller. I'm 5 feet 4."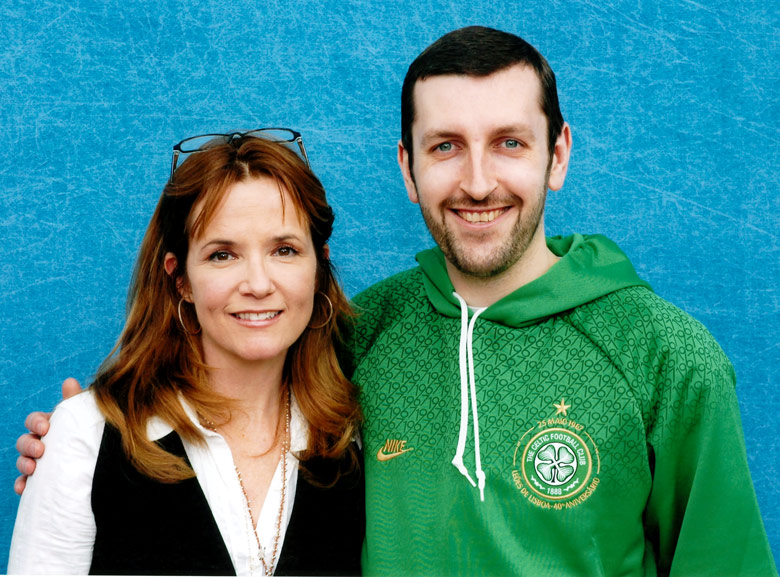 5ft 8 Rob and Lea
You May Be Interested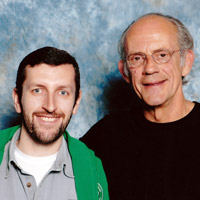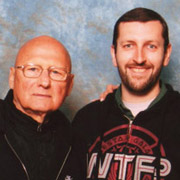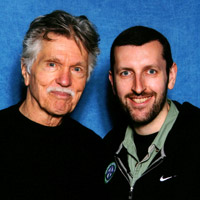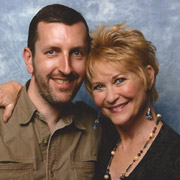 Add a Comment
39 comments
Average Guess (9 Votes)
5ft 3.11in (160.3cm)
Nik
said on 9/Jun/19
5'3" is fine for Lea Thompson!
Christian 6'5 3/8"
said on 23/Oct/18
5'2.75" at most, but not 5'3".
Bobby 5'10
said on 22/Oct/18
That looks like a 5 inch difference.
Nik
said on 5/Jul/18
This is a lovely picture of Rob and Lea Thompson! She can have 5'3"!
Christian-6'5 3/8
said on 4/May/18
Probably 5'2.5", she looks it in the pic and Rob said that 5'3.5" was possible with her 1 inch footwear advantage.
Christian-6'5 3/8
said on 4/May/18
Probably 5'2.5", she looks it in the pic and Rob said that 5'3.5" was possible with her 1 inch footwear advantage.
Shredder
said on 20/Nov/17
5 ft is way too low , but I can see her being below 5 ft 3
RennyD
said on 19/Nov/17
I was watching DWTS behind the scenes and you have Janel as 5'0 and they were both barefoot and the exact same height Janel even joked around and said they are a bunch of 5foot shorties LoL so could you please put Lea as 5'0 :)
Shredder
said on 15/Nov/17
Rob , would love to see a mugshot for her. Looking again the top of her head can look 5'4 , but her eye level makes her seem shorter , does she have a long forehead?
Shredder
said on 13/Nov/17
I agree with Andrea here , She doesn't look the full 5'4 next to you Rob , unless she dropped her posture I say she could be like 5'2.5 , 5'2.75.
Shredder
said on 7/Jul/17
Rob , She needs a height chart
Charlie
said on 10/Apr/17
I think Lea was wearing heeled shoes perhaps. I saw a YouTube behind the scenes back to the future filmed in 1990 an it showed Marc McClure in a suit jacket and Lea Thompson standing side by side. Leas head was under Marc's chin.I believe Lea in flat feet is 5.0'maybe even 4'11.5. In heels she would look about 5'3. If you sen the video i saw Marc is literally a full head taller and looks like a Giant of a guy next to her.
Shredder
said on 22/Jun/16
She doesn't look a full 5'4 in the pic and she has 1 inch more shoes , She most likely is about 5'2.5
Shawn
said on 19/Jun/16
I just can't believe after watching her in a Caroline in the City episode she could be even more than 5'1". She was in her stocking feet the entire episode and it made such a difference. Her co-actors towered over her. Her boyfriend in the scenes kept picking her up to kiss him because she was so tiny. Even the kid in the episode seemed almost as tall as her. She was inches shorter than Michael J. Fox on the last Back to the Future tribute they did and she was wearing heels. She is a very pretty woman, but closer to 5 feet tall I think.
Paul
said on 2/Feb/16
Looks 161 cm with Rob even with the high heel advantage, so I would put her at 159.
Andrea
said on 4/Nov/14
Rob, she doesn't look taller than the 161.5 girl from the HC... And she's got an inch more in footwear!!! How can she possibly be 5'3.5? More chance she's under 5'3, like 5'2.5 (considering she's at best similar to the girl and maybe a bit shorter in "one inch shoes")! Of course, only if you have the same posture here, maybe she's slouching?
Wishbone
said on 20/Jul/14
I haven't yet seen Lea Thompson in person,but I did watch the first Back To The Future movie last year and 5'3" Lea was cute in it. She's a nice person,and 5'3" is her true height. She's pretty,too.
the shredder
said on 26/Feb/14
Rob , did she appear 5'4 ?

Editor Rob
oh she definitely was 5ft 4 range, but with more footwear I think less, although 5ft 3.5 isn't impossible
Hugh 189
said on 3/Feb/14
Legit 160.... she looks 163 in this pic....taking out 3 cm on shoes .... she looks strong 160
BB
said on 1/Jul/13
Is there any quote where she gives a claim or are you just going off instinct?

Editor Rob
this is my guess
the shredder
said on 31/Dec/11
Rob , here is there footwear ...
Click Here
There is also a barefoot shot . He has his head down and she is lifting up but it looks 3"

Editor Rob
so they could be identical footwear, I wouldn't say with leah he looks over 5ft 8
the shredder
said on 31/Dec/11
Rob , Your opinion , how looks taller next to her ... You or Cruise ? ...
Click Here

Editor Rob
I don't know what she's wearing with Tom
The greatest person alive in the world today
said on 10/Aug/11
i always thought she was a little taller, but compared to J Fox anyone looks alittle taller. she still looks great though, naturally pretty
Rampage(-_-_-)Clover
said on 13/Jun/11
Looks 5ft4/5ft4.5 in the picture
ancient aztec guy
said on 8/Apr/11
Wow, im surprised she is even 5'3 she always looked so small. In the 1986 movie, Howard the Duck, she looked like a dwarf compared to 6'5 Tim Robbins. She's cute.
Bobbie Shaftoe
said on 19/Feb/11
Dayum. She's looking good. Does she know it's not the 80s anymore?
jtm
said on 4/Feb/11
she was an inch shorter than michael j fox in back in the future so 5'3 seems correct.
Zachary Strobel
said on 1/Feb/11
Lea is so pretty that nothing can make her ugly. Even the dog version of her as Roxanne in "A Goofy Movie" was still pretty.
Jake
said on 5/Jun/09
She looks good here. Actually I think she looks more attractive here than she did in the 80s.
Jlee
said on 10/Feb/09
she's not very tall.
sid
said on 7/Feb/09
she's aging well, last I saw her was in back to the future
runt
said on 7/Feb/09
Wow Lea Thompson in the flesh! I see 4" and if you account for lea's 1" footwear advantage, 5-3 it is.
Bouncer
said on 6/Feb/09
Wow, Rob towers over her the same way like many 5'1-5'2 celebs, while she has 1 inch more footwear, consider that! I doubt 5'3 ...
Anonymous
said on 6/Feb/09
Looks under 5'3" since she has 1 inch more heel than Rob.
Nate
said on 5/Feb/09
wow she looks great! 5'3 seems right
miko
said on 5/Feb/09
Like the Stallone posture Rob, 5"3 seems fair.
joe
said on 5/Feb/09
she looks 5'3. she looks great for her age.
Anonymous
said on 4/May/08
Met her, lovely lady. 5'3" seems right! Got a pic with her too!
Ejel Khan
ralph
said on 20/Sep/06
she looks the same height of michael j fox, I would put her 5'3.75" (162 cms).