Tom Skerritt's Height
5ft 9 ½ (176.5 cm)
Peak height was 5ft 11 (180.3 cm)
American Actor, best known for roles in movies such as Alien, Top Gun, Mash, A River Runs Through It, The Rookie, The Dead Zone, Steel Magnolias and Contact. On tv he is known for Picket Fences. In this 2012 convention photo I had abut 1/4 inch more sneaker.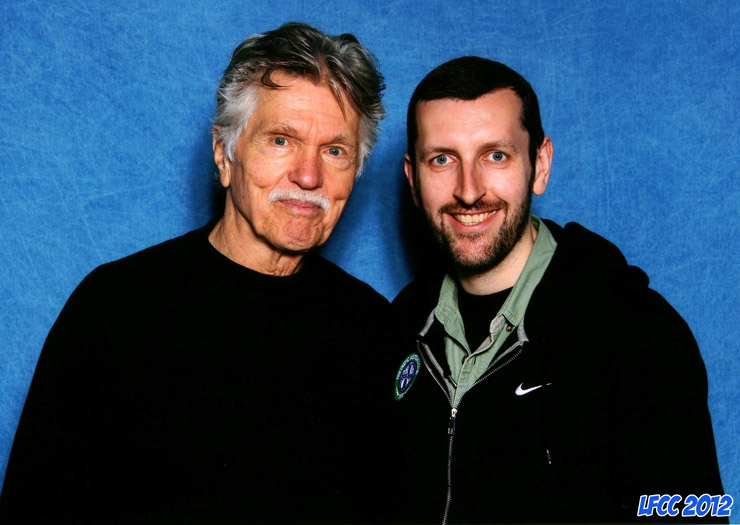 5ft 8 Rob and Tom @ LFCC 2012
You May Be Interested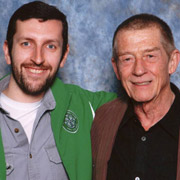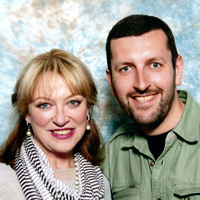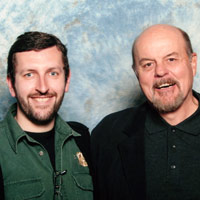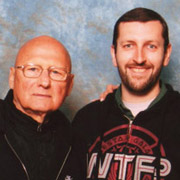 Add a Comment
70 comments
Average Guess (25 Votes)
Peak: 5ft 10.84in (179.9cm)
Current: 5ft 9.59in (176.8cm)
Miss Sandy Cowell
said on 26/Nov/20
I saw my brand new copy of 'The Dead Zone' twice this week, and Tom Skeritt's difficult to miss - he's the Sheriff! He's not far off Christopher Walken's height of a strong 6ft, but it does notice. (Chris has to limp, but still looks tall).
He gets 5ft11 for his peak and 5ft9.5 for today.
Tom gave an excellent performance and complemented Mr Walken's psychic coma victim, Johnny Smith, perfectly.
Miss Sandy Cowell
said on 4/Jun/20
I'll keep an eye open for Tom next time I watch 'The Dead Zone', a brilliant Stephen King film, which I saw at the pictures when it first came out. 📽️🍿
5ft11 peak and 5ft9.5 for nowadays. 😁
berta
said on 23/May/20
i think he could been 180-181 cm range. more chanse of 181 than 179 is my guess
VitoCheng
said on 1/Feb/20
Look like a 5ft 10
peak:5ft 11.25
Nik Ashton
said on 16/Oct/19
@ Jid Lid - 2 true!
World Citizen
said on 21/Jan/19
Looks 5 ft 9 flat here.
Nik
said on 26/May/18
Another celebrity definitely NOT over listed!
Jid Lid
said on 23/May/18
He looks great for his age
Nik
said on 22/May/18
@ Sandy Cowell - Cheers to you too!
👍
Tunman
said on 18/May/18
Rob,would you say he kept quite handsome looks for someone at his age?Also he did well by losing only 1.5" at 84

Editor Rob
I think he held up reasonable, but the last time I seen him he looked a bit more frail and tired than this photo above.
JJAK
said on 14/Nov/17
Was a strong 5 11 in Alien at age 5 6 my dad lost about .5 inches by then.
I bet he was a candidate for 6 foot in shoes back say 60s not the best posture.
Very cool old cowboy type guy did other roles plenty well better than most.
Has shrunk if stands up straight dont think under 5 10 but maybe.
Rising - 174 cm
said on 27/Aug/17
Rob just saw him this year so apparently at 83-84, he's lost 1.5" or a bit more, but nowhere near 3". He had lost only about 1" at 79. His age is of secondary importance. You don't judge someone's height when they're hunched unless they physically can't straighten up more than that anymore.
Danimal
said on 24/Aug/17
The man is almost 84 years old. He's lost over 2" in height and probably close to 3" since his prime. He's very hunched over today.
Rising - 174 cm
said on 15/Aug/17
That makes sense, Rob. Maybe he's down to 176 cm then. But I'm guessing he's still not looking 5'9" max or under. Still not bad height loss for a man his age. It seems age is catching up to him a bit more since turning 80, but it's tough to guess how much many in their 80s will stretch up when measured and how much is permanent height loss.
Rising - 174 cm
said on 13/Aug/17
Well, apparently Tom still looked near 5'10" at 79 years old with a fraction less footwear, so it seemed that he hadn't lost much more than an inch at nearly 80. Iirc, Rob was listing Tom around 5'10" after he met him, so he's already dropped him further.
Editor Rob: he did look shorter this year I seen him, at most 5ft 9.5 I'd have thought.
Danimal
said on 16/Jul/17
Rob, the man is 83 years old. He's easily lost over 2" in height. This needs to be updated. Here is a recent pic of him from last years where he appears to be extremely bent over:
Click Here
Sandy Cowell
said on 19/May/17
@ Nik - Cheers! 😌
Nik
said on 18/May/17
@ Sandy Cowell
👍
Sandy Cowell
said on 18/May/17
@ Nik - Tom is not someone I'd have actively hunted for myself had it not been for the fact that he pops up on 'random celebs'!
I do know him though - from the 2 brilliant star-studded films I mentioned, and more besides!
Cheers Nik! 😁
Nik
said on 18/May/17
@ Sandy Cowell - Hi!
Well that's me told then!
I have seen him come up as a random celeb on a few occasions but I had never posted a comment until now. He doesn't pop up as much as Natalia Tena! She popped up 3 times in one day recently! that's what I was going to tell you on her page but I don't know what happened to that comment.
Anyway Tom Skerritt is roughly 5'9.75" - 5'10.25", I think nearer to the 5'10" mark is more probable!
Sandy Cowell
said on 16/May/17
You missed this one Nik! Tom Skerritt? Know him? From 'Alien', and 'The Dead Zone'? Ring any bells with you?
I think he was a full 5ft11 when those films were made, 5ft10 now.
He's often on random celebs! You really MUST pay more attention, Nik!
Go and stand in the corner!
Richardspain
said on 24/Apr/17
Perfect 179/180cm when he was young. Now 178cm is possible not less
Giorgi
said on 9/Dec/16
Rob, did he have a loose posture? He looks more like 5'9.5" here.
Editor Rob: he wasn't a 'big 5ft 10' guy, but really not much under it.
Rampage(-_-_-)Clover
said on 2/Sep/16
Rob, did he edge out Sigourney Weaver in Alien?
Editor Rob: I am not really sure if he did.
Pierre
said on 30/Aug/16
i see him around 5"9.5'/ 5"9.75' with this picture and the difference of shoes
Tony Stork
said on 24/Aug/16
@Editor Rob,
Y not give him the strong 5'11 mark? BTW I'm not forcing, the decision is yours
Editor Rob: when I see some older stuff I will see if it is more likely 181 range.
Tony Stork
said on 21/Aug/16
@Editor Rob,
So ur saying 5'11.5" is not impossible?
Wouldn't this make him 5'11.25?
BTW he kinda looks identical to Dylan McDermott even back in 2004
Click Here
Click Here
Click Here
Editor Rob: there is a chance of over 5ft 11, how much is debatable, maybe in Steel Magnolias I think he could pass for above 5ft 11, he would have been peak range there.
Peter 180cm
said on 21/Apr/16
175-176cm range above,likely a strong 176 maybe 177 standing better he's a weak 5'10 imo
Judd ISR
said on 8/Jun/15
I think in Contact he was close to 5'11"...maybe 5'10.75".
he's the alive proof that McConaughey is 5'11" and William Fichtner is no taller than 5'11.5"...
Judd
said on 28/May/15
I am not sure he's an honest 5'10" today.
I think he would be between 5'9.25-9.75", considering also rob shoes advantage.
No way he was taller than 5'11" at peak!
john the baptist
said on 15/May/15
Rob.. whats wrong ? He looks more 5 '9!
Rampage(-_-_-)Clover
said on 4/Feb/15
He could pass for 6ft in Alien. Great actor too. Looks a bit like Jon Voight in that picture.
Arch Stanton
said on 12/Dec/14
Beautifully shot yeah, Skerritt was great in it but Brad Pitt a bit cocky and annoying.
Tommo
said on 11/Dec/14
Good shout with A River Runs Through It Arch, one of my absolute favourite films. Been meaning to read the book but not got around to it yet. Another one it would be cool if Rob could meet would be Craig Sheffer from that film and also One Tree Hill.
i turn
said on 10/Dec/14
he looks 5'8/9
Arch Stanton
said on 10/Dec/14
Rob can you add A River Runs Through It, Up in Smoke, The Turning Point, The Dead Zone, The Rookie and Steel Magnolias?
avi
said on 1/Jan/14
@Arch Stanton
Sutherland was 6'3 range always. So 5'11 I'd say he was and now a strong 5'10. In Bonanza he looked a weak 5'11 I recall but who knows maybe most actors had the boot advantage.
TNTinCA
said on 31/Dec/13
In the original Alien movie, he was essentially the same height as Sigourney Weaver. I believe she is/was 5'11" or so at her peak.
Arch Stanton
said on 22/Sep/13
Rob is it possible that he was nearer 6 ft peak? He really looks more 6 ft than 5'11" next to Donald Sutherland and Robert Duvall. He has between 2 snd 3 inches on Duvall I think who was what, 5'9.5 peak?.
[Editor Rob: not impossible 5ft 11.5]
Arch Stanton
said on 22/Sep/13
Strangely though Skerritt looks taller than 5'11" next to Sutherland in MASH. Sutherland looks 3-4 inches taller max.
Arch Stanton
said on 22/Sep/13
Does look 5'11" ish in M*A*S*H.
avi
said on 29/Jul/13
@Elijah says on 30/Jan/13
Some don't lose. Its not loss really its from strain on the spine can corrected with some minor exercises and walking up straight. Some people lose due to medical conditions though that is different. Eastwood and hulk Hogan and David Prose were big guys so they'd be likely to lose more than an average or semi tall guy.
Len
said on 20/Jul/13
Wow... Skerritt looks great for being 78 or 79 years old in that picture with Rob (above).
May we all age so well.
greg
said on 16/May/13
He does look about 5'10" if he straightened up a bit and he's also leaning slightly. As others have said, Tom was the same height as Sigourney Weaver in Alien. I've stood next to Sigourney Weaver and she is (or at least was, when I saw her 15 years ago) most definitely around 6' tall, not the 5'11" she claims. Tom was about 6', but he's 80 and has lot a few inches in height.
6\\\'1
said on 27/Mar/13
Looks 5'9.25, an inch taller. Not 5'10.
AllanS
said on 13/Feb/13
5'10" easy.
Elijah
said on 30/Jan/13
An inch loss at almost 80 years old. He has done well hasn't he?
The Exorcist
said on 18/Dec/12
Looks 5'9" in the photo above. Granted he isn't standing up as straight as he can, though.
Arch Stanton
said on 13/Nov/12
He actually looks like an older version of Kellan Lutz I think!
SolidSnake
said on 26/Aug/12
This pic reminded me of the film Ted with people bragging they have pictures with Tom Skerritt
runt
said on 25/Aug/12
He looked the same height as the rest of the male cast of "Contact" back in 1997. That was a tall cast that included Matthew McConaghey, James Woods, and William Fichtner.
LG69
said on 20/Aug/12
Solid 5'10".
matt678
said on 17/Aug/12
id say in this pic he looks a ligitment 5 foot 10 and in aliens id say 5 foot 11
mcfan
said on 14/Aug/12
Tom Skerritt was in Alien and was roughly the size of Sigourney Weaver. They were pretty darn close. He was a minimum of 5'11...not 5'10 or 5'10.5.
ab
said on 12/Aug/12
175-176 cm for me, perhaps 178 cm when he was young.
ArtyZipp
said on 11/Aug/12
I can see now how guys who are 5'8 1/2 claim to be 5'10 and get away with it.
jtm
said on 8/Aug/12
looked 5'11 when he was younger.
the shredder
said on 7/Aug/12
Aww Rob should have asked him about Cruise's height ... He got to see him barefoot filming Top Gun !
[Editor Rob: I did ask him at his table about Top Gun, but you got to remember this was I think his first event of this type and he had a big queue so really didn't get much time as he looked a bit knackered with it all.]
Danimal
said on 6/Aug/12
He's lost a lot of height. Even though he looks phenomenal for 78 years old, he's lost a ton of height (at least 2"). He was said to have been 6'0" flat in his younger years and looked it in his earlier career. Was the same height (or slightly shorter) than Christopher Walken in the Dead Zone 30 years ago.
avi
said on 5/Aug/12
peak 5'10.5
mcfan
said on 5/Aug/12
Tom Skerritt was definitely a 5'11 guy back in the day.
jasperwazap
said on 30/Nov/11
warhouse sorry to say but it's already known cruise wore a lifts 2'' at least. ironside is 5'9.25 with possible lifts too. skerritt is 5'10.75'' 5'11'' guy without shoes. they also used camera angles to give cruise a taller look and skerritt a disadvantage. cruise was 5'10.5'' nearly with the angles and footwear advantage.
warhorse
said on 2/Sep/11
Sorry brain fart there yes he was in Alien, but not Aliens...and the with my last post I was referring to Top Gun
warhorse
said on 31/Aug/11
He was never in aliens....if you see him standing side by side with Michael Ironside, and tom Cruise, they are all about the same height about 5'7-5'8
Yo
said on 28/Feb/11
In Aliens, he's taller than weaver and close to 5ft11.5 or 6ft
tomsbiggestfan
said on 25/Aug/08
I too have wondered how tall Tom Skerritt is. I know in Picket Fences (my all time fave) he was definately taller than his Ford Explorer (well not that much taller, but still almost as tall as myself as I can see over the top of my Ford Ranger). I often wonder what size shoes the man wears... silly question, but a girl must know:) If you have any info on this, I'd be interested
Frank2
said on 5/Aug/08
Like I said, I worked on PICKET FENCES. Saw Tom quite a bit, either on the set or at wrap parties. He and I are were same height - 5'11".
Daii
said on 4/Aug/08
Looks pretty tall in Top Gun, maybe 5'11.5 not 6 foot and not lower than 5'10
r.gmunoz@att.net
said on 17/May/07
Hi Rob--does Tom Skerrit have anemail address? I understand he writes screen plays as well. Is this true? I'm a nubbie at writing, and would love his comments. I watched TV's Brothers and Sisters util his character died 9which was only a couple of episodes)--he has done many movies and TV shows, hard to imagine this world without at least one Skerrit movie a year!
Frank2
said on 2/Mar/06
Worked with him on Picket Fences and he's an even five eleven.