Veronica Cartwright's Height
5ft 3 ½ (161.3 cm)
Peak height was 5ft 4 (162.6 cm)
English born actress, best known for roles in Alien, Flight of the Navigator, The Witches of Eastwick and The Birds. In this photo Veronica had about 1.5-1.6 inch more footwear than me.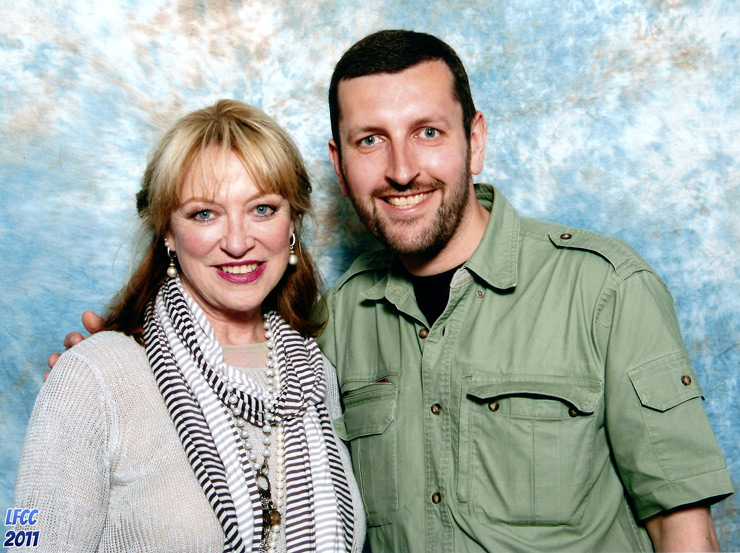 5ft 8 Rob and Rob @ LFCC 2011
You May Be Interested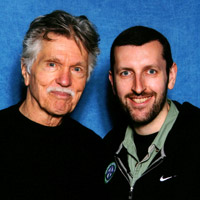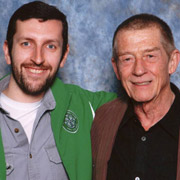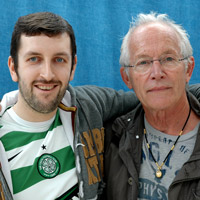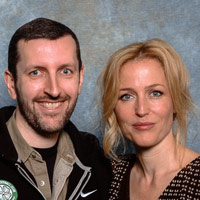 Add a Comment
12 comments
Average Guess (9 Votes)
Peak: 5ft 4.61in (164.1cm)
Current: 5ft 3.75in (161.9cm)
Miss Sandy Cowell
said on 29/Feb/20
I just noticed that Veronica starred in 'The Birds'. I thought, "Surely she wasn't old enough to be in the original...?" but she was. She played Cathy, the little girl. Now I want to see it again, just to jog my memory as to how she compares to 5ft5 Tippi Hedren. She'll have been 13-14 at the time.
That was a Leap Day surprise for me! 🐸
Peak height - 5ft4.75;
Today - 5ft3.75.
Miss Sandy Cowell
said on 15/Nov/19
Thanks, Rob, for adding Veronica to the horror section.
Apart from Jack Nicholson's angry devil of a character, I think Veronica's was the scariest in 'The Witches of Eastwick', which I saw on the silver screen in 1987!
Miss Sandy Cowell
said on 10/Nov/19
I'm surprised that Veronica isn't included in the Horror section, Rob! She's been in COUNTLESS....
5ft4.75 peak and 5ft3.75 now. 😄👍
Sandy Cowell
said on 6/Jan/19
I saw Veronica recently playing alongside the extremely tall Jeff Goldblum, who played her husband, Donald Sutherland and the 6ft Leonard Nimoy. Obviously with a cast like that, Veronica looked very small indeed, and next to two actors, one of whom is a whole foot taller, and the other just short of, 5ft4 is going to look tiny! I thought she might be half-an-inch smaller, but that's her height now - not then!
5ft4 peak
5ft3.5 now
I think her creepiest performance HAS to be the part she played in 'The Witches of Eastwick', which I saw at the pictures the moment it came out! 😱
ERIC PLEASANT
said on 22/May/18
It was always reported that Veronica was five-eight, I remember ALIEN and she stood almost near the same height as Sigourney Weaver in certain scenes. Perspective I guess.
Sandy Cowell
said on 19/Dec/16
She looks really amicable posing here with you, Rob! Very nice and friendly!
Veronica turns up in many a good horror yarn, but the part that sticks in my mind was the one she played in 'The Witches of Eastwick' - she is superbly eerie and acts her part SO well! She leaves the being beautiful rubbish to the leading three, but her part, albeit a small one, is as creepy as Jack Nicholson's!
I have a brand spanking new copy not even out of its plastic covering waiting on my bed to be watched! Perhaps this is the trigger!
I am surprised to find she is English, and knocked out to discover she was in 'the Birds'!
I will guess her height as 5ft4; I know she's not tall, but I will take it in later, if it is possible, because I know she plays a sick woman in 'The Witches of Eastwick'.
ricky
said on 16/Feb/15
I thought she ran about five foot eight.
Greg
said on 25/Nov/13
5'4"ish seems about right; saw her and her sister (Angela) at an LA writer's convention in the mid-2000's (I think she was attending an adjacent autograph exhibition). She's a doll, very nice lady.
richkid123
said on 21/Aug/13
doesnt she look 165 or 166 centimeters here?

Editor Rob
she had about 1.5-1.6 footwear advantage.
jtm
said on 25/Jun/13
rob is she wearing heels?

Editor Rob
yes a standard heel that day
jasperwazap
said on 28/Nov/11
used to get 5'8'' as her height and even then her Alien co-star Yaphet Kotto got 6'6'' when in fact he is only 6'3'' 2-3'' rule. something tells me Yaphet Kotto never claimed the former height but just went along with it. Tom Skerritt used to get 6' as his height but was 5'11'' at his peak.
Trishy
said on 7/Apr/06
Yes/ she probably is. She's at the age of menopause. That causes bone loss and sometimes inches off the original height.