Danny Huston's Height
6ft 1 ½ (186.7 cm)
American actor, best known for roles in films such as Edge of Darkness, 30 Days of Night, Wonder Woman, X-Men Origins: Wolverine, Robin Hood, The Proposition and 21 Grams.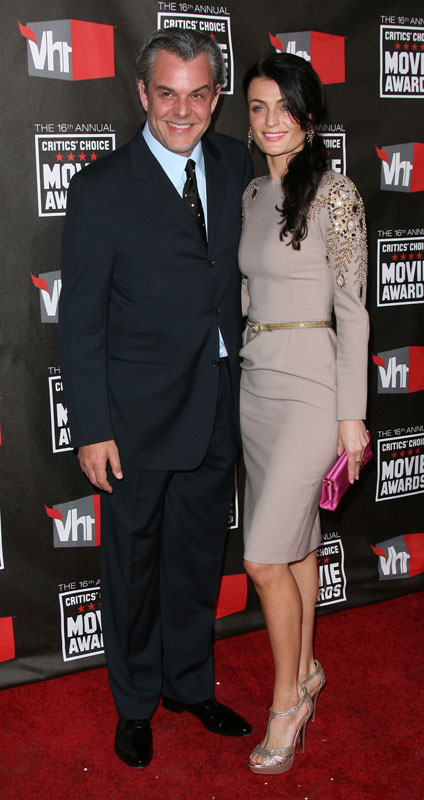 Photos by PR Photos
You May Be Interested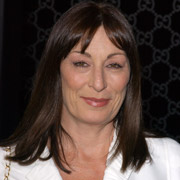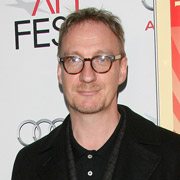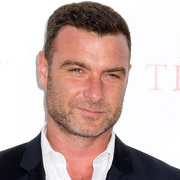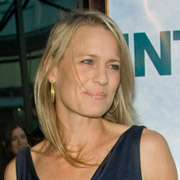 Add a Comment
37 comments
Average Guess (9 Votes)
6ft 1.92in (187.7cm)
Alan mctavish
said on 3/Jul/20
tavy@ i would say hes at least 6ft2 to 6ft3 tops. He looks tall and over 6ft any time, that is easy to spot. And all frankenstien monsters have been at least 6ft3, even 6ft5. Then christopher lee is 6ft4 or 5. In the late 1960s and early to mid 1970s all frankenstien monsters have been at least 6ft2. The one in the 'the horror of frankenstien' in 1970 with kate omara and ralph bates A thinck? Was good. the monster looked about 6ft8. He was a giant. And built like a telephone box! They were great nights watching the hammer horrors. A was lucky !!!!!!!!!!!!
Miss Sandy Cowell
said on 25/Jan/20
🙊😂😂😂 Correction Time! 😂😂😂🙉
How amusing to read that Danny is the half-sister of Angelica Huston; it should, of course, have read half-brother!
6ft1.5. 😁👍
Miss Sandy Cowell
said on 4/Oct/19
Oh, it's good to know that Danny is in the movie '21 Grams'. That's an excellent film and if it hadn't been for the creation of it and the carefully, well thought-out title, I'd have no idea that the mass of the human soul averages 21 grams, and at the time of a person's death, loses that bit of weight as the soul departs from the body.
Miss Sandy Cowell
said on 3/Oct/19
Last night, I saw a revamped version of 'Frankenstein', with Danny playing the creator of the unfortunate 'monster', as Xavier Samuel refers to himself.
It showed the story from a very sad point of view, and when a rotten, stinking, thoughtless policeman shoots his newly adopted friend, a dog, I took his side when he retorted by beating him to death. He didn't have any ethics built into him, and that wasn't his fault. The police should have left him alone. Furthermore, he didn't know his own strength, and was described as being '10 times as strong as a normal man'.
The young creation does have feelings though and he cries. I considered it to be superior to any other 'Frankenstein' film I've seen before.
Danny gets 6ft1.5.
Miss Sandy Cowell
said on 19/Jun/19
Danny doesn't play such a nice man in 'Coven'! He plays a creep, with a completely different voice! In fact, he plays The Axeman, and keeps a mutilated body in his bath! 🔨😵
6ft1.5
Miss Sandy Cowell
said on 6/Jun/19
Danny played such a lovely man in AHS 'Freak Show'; he was someone who fought for what he believed in, (he played a specialised surgeon) even if it included physical violence, but sometimes in the War, I reckon people didn't have much choice, especially if they were men.
At least he had determination and a height advantage on his side. His unending love for Jessica Lange's Elsa Mars, and the carrying out of an operation to create new legs for her, made for compulsive viewing, and the romance was a welcome break from the dreadful goings on that were taking place in the Freak Show.
Danny often didn't look taller than your 'accepted' 5" height man/woman difference when you compared him to Jessica, but that was because she nearly always wore some kind of heel, I'd say around 2.5".
Yup! I am still going on the high side with 6ft2. 😁👍
Miss Sandy Cowell
said on 21/May/19
This is seriously interesting! He has been married to Virginia Madsen and is related to Angelica. When I just spotted how tall he is, I thought, "Are you related to Boardwalk Empire's Jack Huston? You've certainly got the height!"
I believe Danny is the half-sister of Angelica. I have to do a bit more research, but what I have found so far is extremely fascinating. I have a massive fondness for Jack, and if he's in a film, I'll buy it! Now I have a new one from the Huston family, and I look forward to finding out what he plays in 'American Horror Story'.
Danny can have 6ft2. 😁
Rampage(-_-_-)Clover
said on 5/Jul/18
Rob, maybe 6ft2 peak?
Today he still looks 187cm
v
said on 18/Jan/17
At that height and these proportions 75kg (166 lbs) is the least she weights.
Rampage(-_-_-)Clover
said on 12/Aug/16
188cm is a distinct possibility
Hypado
said on 29/Mar/15
I did not expect he was so tall.
Looks 6ft 2 in the tv series Magic City. 188 cm for Danny Huston.
Rampage(-_-_-)Clover
said on 15/Feb/15
"Danny Huston height: 6ft 1¾in (187cm)"
Rob, maybe that mark is closer since Mr. R said he looked "just about" 6ft2?
Mike
said on 30/Dec/14
186-187 cm.
Rampage(-_-_-)Clover
said on 13/Aug/13
"Danny Huston height: 6ft 2in (188cm)"
Looked 6ft3 in The Aviator
Rampage(-_-_-)Clover
said on 11/Aug/12
Huston 6ft2(188cm), Jackman 6ft2.5(189cm)
jake, 1.82 m- 1.83 m
said on 1/Jan/12
Huston: 6ft 2in (188 cm)
Jackman: 6ft 1.75in (187 cm)
daminator47
said on 29/Oct/11
clearly taller than hugh jakcman
Eli
said on 9/Sep/11
6ft2 rampage?seriously?
Click Here
thats why you're so bad @ telling height
Rampage(-_-_-)Clover
said on 4/Jun/11
Rob everyone here agrees that he's at least 6ft2?
Rampage(-_-_-)Clover
said on 20/Jan/11
6"2(188cm) on the dot...no less
Mr. Kaplan
said on 9/Dec/10
He's not 6'2". With Josh Hartnett (listed 6'2.5" here)
Click Here
sprint84
said on 13/May/09
That's the main scene I was thinking of, though there are moments throughout where Huston appears taller. As I said, not any kind of hard proof or anything.
Also, I posted this pic on the Jeff Bridges page, but I'll re-post it here:
Click Here
Not great for comparison, but Huston has an obvious edge over 6'1" Jeff Bridges. More than .5" I think.
Ace
said on 1/May/09
Uh, there was never a really good moment in the film for height comparison, although when Hugh Jackman held Huston by the throat against a wall, Huston did look a bit taller.
sprint84
said on 30/Apr/09
I know movies are bad sources for height comparisons, but Huston was noticeably taller than Hugh Jackman in "Wolverine" -- like 2" taller in most scenes. Even accounting for a little movie magic, I can't see Huston being under 6'2".
Ace
said on 8/Apr/09
rob, he does look at least 6`2. Why do you have him at 6`1.5?
Rusty
said on 28/Feb/09
He looked a good 6'2 1/2" or 189cm in the Proposition.
jay89
said on 7/Nov/08
wtf no way! 195cm would be 6'4 and thats insane for him. 6'2 is more like it
Alexandea
said on 12/Aug/08
He is 6' 2.
To Mr. R: You seen Danny Huston!?!?! LUCKY!
Mr. R
said on 5/Aug/08
I have seen Danny a few times. He is 6-2.
Lenad
said on 23/Jun/08
Carrey has a lazy posture which might have made there seem like more height difference in Number 23.
dmeyer
said on 19/Aug/07
this guy looks 2.5 in taller than kidman in 3 in heels os 6'3 also he is taller than carrey you should upgreat him this guy is over 6'2
Anonymous
said on 5/Jun/07
he has to be at least 6'2" because he was a little bit taller than Jim Carrey... However when they were both in the same image, Carrey was slouching a bit and we don't know the footwear of each, but he seems to be taller than Carrey
dmeyer
said on 3/May/07
he did look noticably taller than carrey so how come you list them the same height
Chris
said on 2/May/07
Yes, Danny Huston is at least 6'2'', he always look tall. He could proberly be 189 cm.
dmeyer
said on 9/Mar/07
he towered over jim carey in in number 23 so something is wrong he might be a lidl over 6'2 he does look taller than evrybody he towered over dicaprio in aviator
Del Mar
said on 21/Jun/06
Looks at least 6-3 to me!
sam
said on 11/Oct/05
In the film The Constant Gardener, he looks taller than any of the actors in it. He is close to 3 inches taller than Ralph Fiennes. Huston seems to be at least 6'2" to me.