Anjelica Huston's Height
5ft 8 ½ (174 cm)
Peak height was 5ft 9 ½ (176.5 cm)
American actress best known for roles in movies like The Addam's Family, Prizzi's Honor and The Grifters. A 1989 NY Times article described her stature:
"At 5 feet 9 1/2 inches, she's hard to miss"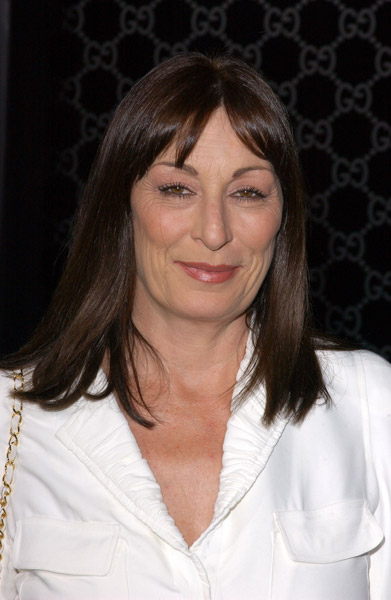 Photos by PR Photos
You May Be Interested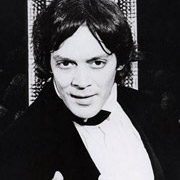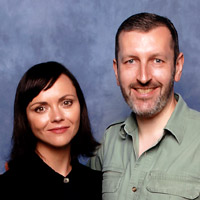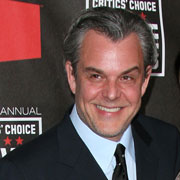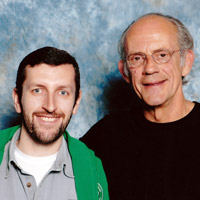 Add a Comment
22 comments
Average Guess (10 Votes)
Peak: 5ft 9.5in (176.5cm)
Current: 5ft 8.5in (174cm)
slim 6'1
said on 16/Jan/21
176cm peak
174cm current
Christina
said on 16/Nov/20
I would say she is 5'10 or taller, she is often described as having a statuesque and imposing figure. I've seen her dwarf men who are around 5'8.
Miss Sandy Cowell
said on 8/Jul/20
🎁💐🎂 Happy Birthday Angelica! 🎂💐🎁
Many Happy Returns of the day to Angelica Huston, who turns 69 years of age today. I saw her last week in an episode of 'Medium',🔮 towering over Patricia Arquette, 5ft1.5. The episode will have been from the mid noughties, so Angelica 👩 will have been around 54 and Patricia 👱‍♀️ still in her 30s.
Peak height - 5ft9.5; 😉
Today - 5ft8.5 😀
🎁💐🎂🎊🎁💐🎂🎊🎁💐🎂🎊🎁💐🎂🎊
Nik Ashton
said on 28/May/20
Rob must be hard to miss too!

Editor Rob
In her prime Angelica was a tall and striking women. I'm not as tall, so will blend in more 😃
JohnMoore-162cm
said on 28/Apr/20
For me : peak 5ft9 1/4"
today 5ft8 1/4"
Miss Sandy Cowell
said on 21/Mar/20
Re: My comment dated the 15th February.
I should have stated that Rumer Willis is 5ft6, yet she looked quite shrimpish next to Anjelica in that 'Medium' episode. Doesn't that just go to show that virtually anybody can look small next to someone that much taller and vice versa? I think so! 😉
Miss Sandy Cowell
said on 19/Mar/20
There was a question on 'The Chase' yesterday about Anjelica. No, it wasn't about how tall she is, though there have been the occasional height-related questions on quiz shows, but it was about which film of hers earnt her the Golden Globe award for Best Supporting Actress and the answer was 'Prizzi's Honor'. 🏆
5ft9.5 peak
5ft8.5 now 😁👍
Miss Sandy Cowell
said on 15/Feb/20
I just saw Angelica at the tail end of an episode of 'Medium', hugging Rumer Willis and making her look quite a shrimp! I know Rumer's height to be five foot six, and the scene served as a reminder that Angelica is a very tall lady indeed!
5ft9.5 peak and an inch less now. She still looked her peak height in 'Medium', or extremely close to it.
That episode combined three famous acting families: the Arquettes, the Huston acting clan and the Willis/Moore family!
😁👍...😄👍...🙂👍
Miss Sandy Cowell
said on 8/Jul/19
Comparing Anjelica to tiny Christina Ricci, I should have known she was statuesque, even though Christina was still a child in 'The Addams Family'!
👩📏👧📏
Miss Sandy Cowell
said on 8/Jul/19
🎈🎂🎁 Happy Birthday Anjelica! 🎁🎂🎈
Wishing this lovely lady a Very Happy Birthday!
I'd never really taken in how tall she is, but it doesn't half make sense. She comes from a tall family of brilliant actors, Danny and Jack of whom I have only recently got 'acquainted' with, as it were, Danny through 'American Horror Story' and young Jack through 'Boardwalk Empire'.
5ft9.75 peak; 5ft8.5 now.
🎉🍰🎈😁🎉🍰🎈😁🎉🍰🎈😁🎉🍰🎈😁
Rampage(-_-_-)Clover
said on 29/May/16
5ft10 peak is possible.
Rampage(-_-_-)Clover
said on 22/Mar/16
Could look 5ft10 w/h Cusack.
drownsoda
said on 8/Nov/15
I passed her in Midtown Manhattan on Fifth Ave today—did a double take, and sure enough it was Anjelica Huston! I'm 6'2" and was wearing thick-heeled winter boots which give me an extra inch or two, so she was considerably shorter than me, but most definitely on the taller side, especially as a woman. I would guess around 5'9", though I don't know what kind of shoes she was wearing.
the shredder
said on 11/Mar/15
Rob , she was shorter than joan Cusack in The addams Family.
Mon
said on 6/Jul/14
A very strong 5'10'' in her day, too tall beside 6'2'' John Cusack so she is actually placed further from the camera.
Click Here
There is a an impromptu photo of her beside her 6'2'' father John Houston at some horsing event, she is wearing riding boots so not much of a heel, but even though she isn't standing straight she looks over 5'10''. May have approached 5'11'' at peak.
Jen
said on 1/May/07
Maybe she had heels on, not sure. But she looked quite a bit taller than Susan and Meg (who claims to be 5 foot 8). The only height I ever heard Anjelica say in an interview (back in the late 80's) was 5 feet 9 inches.
Adam
said on 30/Apr/07
I know what picture you're talking about, Jen. I believe that Anjelica was wearing heels and Susan and Meg were in flattish shoes. I really believe that Anjelica is 5'7" or 5'8" tops
Jen
said on 29/Apr/07
She still looks tall. I saw a picture of her with Susan Sarandon and Meg Ryan (who were the same height) and she was at least 4 inches taller than them, maybe 5 inches. Susan & Meg were the same height in the pic, and Anjelica was almost like an amazon woman. It was at one of the "Women in Film" awards presentations about 4 years ago or so.
Amanda
said on 22/Oct/06
My grandma met her once at a bank in LA and she said that Angelica was very tall and gaunt. My grandma is about 5'8 and claims that Angelica was at least 3 inches taller than her.
Adam
said on 4/Sep/06
She might be even shorter, because in photos with Cate Blanchett (5'8 1/2") She looks half an inch shorter. Here's one.
Click Here
Look at all the photos toghether.
gm
said on 14/Jul/06
I passed her on the boardwalk at Venice 5 or 6 years ago. She was wearing flat shoes and seemed the same height as I. I am a fraction under 5'10"
paleface
said on 22/Nov/05
I would still say 5'10. She was slightly taller than Gwyneth Paltrow in 'The Royal Tennenbaums'