Dave Chappelle's Height
5ft 11 (180.3 cm)
American comedian and actor known for Chappelle's Show and roles in Robin Hood:Men in Tights, Half Baked and Blue Streak.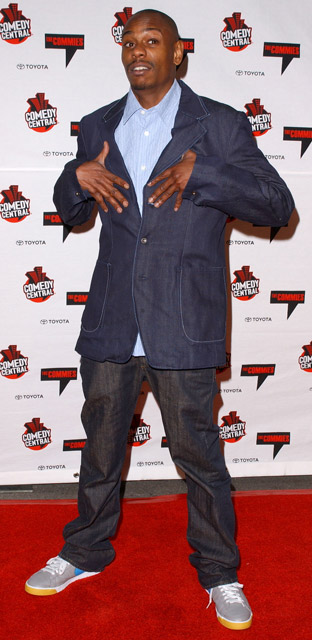 Photos by PR Photos
You May Be Interested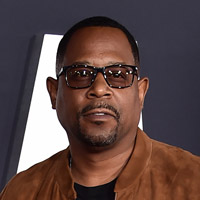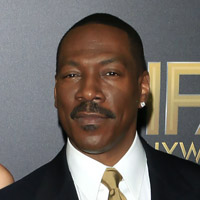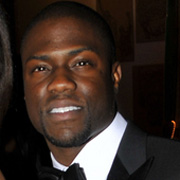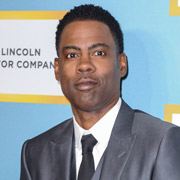 Add a Comment
36 comments
Average Guess (32 Votes)
5ft 11.54in (181.7cm)
Chris Junior Hernandez 1990
said on 27/May/20
5'11 1/2 for sure unless he wear lift. If Dave stay 5'11 flat then those 5'11-er Sean Patrick Flanery, Arnold, Dougray Scott, Shane West, Colm Meaney, Alan Tudyk all need to be down 5'10 1/2 no arguement. 181.5-182cm is how Dave often look.
Eric W. Tam
said on 23/Feb/20
Christ, he looks tall as Tyrone Biggums. Thought he was like 6'5! Well ig uess 5'11.5 it is.
Chris Junior Hernandez 1990
said on 13/Nov/19
Jerry Seinfield listed the same but was only a fraction hair up taller than a bald Dave Chappelle. Dave is more legit 5'11.
Peter175
said on 13/Sep/19
He's at least 3 cm taller than Chris Rock
Click Here
:
Junior Hernandez 1990
said on 20/May/19
There isn't 1/2" between Jimmy Fallon and Dave. Dave needs an upgrade for sure at 5'11.25" if Jimmy get the .5" mark.
James G.
said on 5/Jan/19
He's 5'11.5," and a touch, almost sure of it. He can pull off 6'0" often, but falls short of the mark. He should claim 182 cm.
MrTBlack
said on 10/Dec/18
@Canson
I think Chappell's height might be a bit more than 5'11" but I really did think 6'0". Maybe 5'11.25-.5", 5'11" solid is definitely his worst.
Nik
said on 29/Apr/18
5 ft 11 and a little bit of change!
Junior Hernandez
said on 4/Feb/18
Dave is 181cm really not this low and Chris Rock probably 5'10.25".
Canson
said on 26/Nov/17
@Anonymous: a true 6'4 is likely closer to 99 if not slightly above. 6'5 is closer to 99.5. 6'5" barefoot the true definition of it is not a common height neither is a legit 6'4" but of course not as uncommon as 6'5". 6'6" is even less common and very rare
Christian-6'5 3/8
said on 26/Nov/17
@Anonynous
I think 6'5" is more than 99.1%, because I'm a strong 6'5" and I rarely see anyone taller than me in the streets, maybe only 1 in every 500 guys are taller.
Jtm
said on 25/Nov/17
He's about 5'10. Look at him with blake griffin.
Anonymous
said on 24/Nov/17
6'4 a true 6'4 is like 98% and 6'5 is like 99.1% 6'6 is 99.8 percentile.
Faza
said on 23/Nov/17
Dave can look near his 6ft listing imo maybe he is in the 181cm club though looks a solid 5 11 range guy at worst
Tony
said on 20/Nov/17
Rob check it out bro
Click Here
Dave is 2.5 to 3" taller than Norman Reedus from walking dead.
The 6 feet claim could be true, or perhaps he could of had a peak height.
Mr. K
said on 10/Oct/17
Earlier this year, I saw him with Chris Rock, Jeff Ross, and Eric Andre. Chris Rock is already on here but to the Editor Rob, could you please put Jeff Ross' height on here and the same with Eric Andre. On Ross' IMDB page it says he is 5' 10.5" and looked believable enough. The tallest was Eric Andre he looked 6' 1" to 6' 2", but then I looked him up and Google said he was only 6 feet. Can you please list them, Thank You.
Junior
said on 16/Aug/17
He look at least the same height as Jimmy Fallon.
S.J.H
said on 12/Jul/17
Jerry Seinfield had to be at least 0.5" lower than Dave Chappelle.
Canson
said on 16/Apr/17
@Christian: I agree partially but the thing with what we use is that 6'3" is not created equally. Some true 6'2-6'2.5 guys claim 6'3 whereas some 6'3-6'3.5 claim 6'4". So a true 6'3" may actually be 98 to 99%ile in reality. I would say that everything is probs fraction off currently
Christian-196.8cm (6ft5.5)Noon
said on 16/Apr/17
In my opinion "very tall" would be only within the 99+ percentile. 6ft3 isn't quite 99, more like 97-98.
Canson
said on 15/Apr/17
@Willes188: what you said "6'3" or over is what I was thinking is the start of very tall. To me very tall is 6'3-6'5.75 or 6'6" at your lowest. I'd be very tall at 193.9 at my normal low. Anything over 6'6" up to maybe 6'8" is extremely tall. I'd put the next tier maybe as 6'8.5- 6'9" on up would be giant start. I know Chapelle isn't that tall but if you look at how the cameras magnify him on his new show he can appear very tall at times. My personal guess is he's 5'11" only because I've seen him in a normal view on TV as well.
Willes188
said on 9/Apr/17
Canson, are you saying that everything over 6ft is "very tall" ?
No, it's tall but not more. I'd say that very tall starts at 6'3 range, meaning 6'3.25
Tall 182.5cm +
Very tall 191cm +
Extremely tall 197-198cm +
Can you show me your height chart for short, average, tall, very tall and extremely tall, i don't think you've posted one on celebheights
Canson
said on 8/Apr/17
TBH he can look very tall on his new show with how they magnify his frame. Meaning taller than 6'0"
Mike Jones
said on 17/Jan/17
Looks about an 1-1.5 under Fallon, but Dave does seem slouching a bit and Fallon has a big heel
Click Here
The Horse of FUNK
said on 13/Nov/16
Yep, just watched the SNL skit with Dave and Chris Rock about the election and I was startled when I saw him side-by-side with Chris. I always believed he was a genuine 183-184cm afternoon guy. He can give a tall impression, especially in his stand-ups where he's by himself. But he only had about 2cm on Chris. I see the photo below of Dave next to 6'2" measured Michael Sam, as well, and Sam's got an EASY 3 inches on him.
I guess it's his build and the fact that he used to wear a lot of Timberland style boots back in the day that gave him a taller impression. "Timbs", as they were called, were popular and stylish boots in American black culture at the time.
Elias
said on 26/Dec/15
he is the same height as Neil Patrick Harris in "Undercover brother"
Sam
said on 29/Oct/15
Yeah, a bit of a chameleon in terms of looking anything from 5'11" to 6'0", sometimes looks barely 5'11" though...sometimes he may stand better and come off as a six footer in boots but slouching can look barely 5'11". Wonder how he'd measure up to guys like Matthew McConaughey, Jake Gyllenhaal, Leonardo DiCaprio, etc.
Jakertini
said on 20/Oct/15
Hey rob is their any chance he is closer to 6'0' than you think. He looked a flat 6' in his comedies and is listed 6'0" on google and on one site 5'11 1/2" I think he is around 5'11 1/2-6'0" what's your opinion.
[Editor Rob: looking at him with sports stars I'd have thought nearer 5ft 11 than 6ft.]
MrTBlack
said on 16/Oct/15
Hey Rob, didn't chapelle have a page on here before ? Did really think he was 6'0" maybe even 6'1"!
[Editor Rob: he had a 6ft page many years ago]
the shredder
said on 16/Oct/15
He was same or slightly less than Cary Elwes in Men In Tights , 5'11 is fair but his max. Might be weak 5'11..
Dave178
said on 16/Oct/15
5'11" sounds about right. He looked about that height standing next to 5'9" 1/4 Eddie Murphy in The Nutty Professor.
Sam
said on 16/Oct/15
I'd agree Chappelle looks 5'11" tops there with Blake Griffin.
Sam
said on 16/Oct/15
IMO Dicaprio looks 5'11" quite often, in some circumstances other 5'11" rangers like Jon Bernthal or Christopher Nolan can seem to edge him out. I got a similar impression with Chappelle such as edged out by Wayne Brady and no taller than Cary Elwes. At times though he can look at bit taller, not much under Charlie Murphy.
jtm
said on 16/Oct/15
i remember he had a listing here before and was 6'0. i always knew that wasn't accurate. he actually looks more 5'10 to me. barely taller than eddie murphy in the nutty professor.
MD
said on 16/Oct/15
Dave is one of those rare ones where I'd not be surprised after further investigation is actually taller than his listing. I've seen this guy look as low as nearly 5'10" and as tall as 6'0". He has pretty poor posture most of the time.
Sam
said on 15/Oct/15
Thanks for adding him. I think he looks within the 5'11"-6'0" range generally. I doubt he'd measure any shorter with good posture than someone like Leonardo Dicaprio.
[Editor Rob: there's a few shots of Dave with
Blake Griffin
.
We know that guy within an hour of waking is 6ft 8.75, so he might be 8.25 at lunchtime.
Also with
6ft 2 Nfl guy
in that shot, I'm not convinced he'd be 6ft.]