David Caruso's Height
5ft 11 ½ (181.6 cm)
American actor best known for roles in CSI Miami and NYPD Blue. CSI Miami's 'official site' listed him as 6ft tall.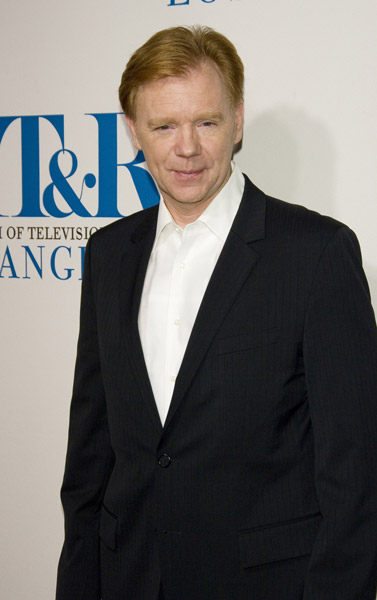 Photos by PR Photos
You May Be Interested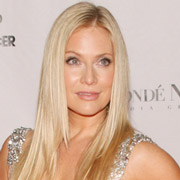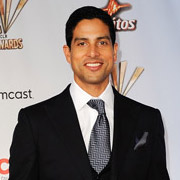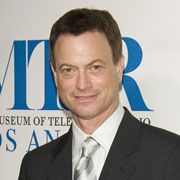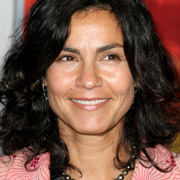 Add a Comment
86 comments
Average Guess (12 Votes)
5ft 10.85in (180cm)
Junior Hernandez 1990
said on 10/May/18
Might be 5'11 now and peak 5-11.5".
Axal559
said on 15/Sep/17
David is definitely 5'10-5'11 range. I'd say he was 5'11" in his prime and is now 5'10" easy. On CSI Miami he looked 6ft but that's down to camera angles, trickery to make him appear taller.
In the episode Wet Foot/Dry Foot, he wore a big baggy light brown suit with a blue dress shirt that accentuated his physical stature/height. Too bad Sofia Milos wasn't around in that episode to rival the old guy. That first season he was clearly taller than most of the cast.
Rampage(-_-_-)Clover
said on 15/Aug/17
Walken had 1in on him in King of New York...
Dmeyer
said on 21/Jun/17
AT best Caruso looks as tall as Adam 5 ft 10,75 and many Times shorter
RisingForce
said on 14/May/17
Gary Sinise wore enormous lifts on CSI so you have to consider that in any comparison. If Sinise is 5'8", he'd easily be the equivalent of a 5'9"-5'10" guy in the shoes he wore.
Scott
said on 19/Nov/16
@ Miss Mary Ann, I remember him saying that in two episodes. I have always liked David, but I believe that was an estimate in shoes. He probably is ''about 6 feet tall'' in shoes, but more like 5'11'' barefoot.
Mary Ann Meli
said on 13/Nov/16
I'm watching CSI and Daivid said on this show 6ft.tall is that true.I love this show and watch it all the time.I even get so into the show when it's intens i start talking to the TV.But i really wish they mad newer episodes
Scott
said on 4/Nov/16
I'd say he was at least 5'11 1/4'' to 5'11 1/2'' in his youth; and 6' out of bed. There isn't much between he and Nicolas Cage (6'), but Cage is clearly taller in 'Kiss Of Death.' These days, I'd put him around 5'11'' or a shade under.
Dmeyer
said on 11/Aug/16
5 ft 11.75 peak 11.25 now
Dmeyer
said on 10/Aug/16
If equal posture/footwear with Rodriguez both 5 ft 11,5 of course Caruso could bé 181
Mickey
said on 23/Jan/16
Caruso says he's "about 6 feet tall" when he is measuring a peep hole in season 6 episode 16 of CSI Miami. I would infer he means 5-11 flat foot & 6 feet in shoes. Most all people will give you their max height in shoes.
Rampage(-_-_-)Clover
said on 7/Jan/16
"Peak height was 6ft 0in (183cm)"
Dmeyer
said on 31/Dec/15
Can look 5'10,75 but would stretch to 5'11,25-11,5 for à measurement , hé can look anywere 3cm shorter to thé same height as Rodriguez
Matt
said on 30/Oct/15
I remember an episode of NYPD Blue where Bradley Whitford made a guest appearance. He and David stood close together and looked the exact same height. Whitford is 5'10.5''so Caruso is either that or 5'11 tops.
Hypado
said on 19/Feb/15
David Caruso height: 5ft 11.5in (182 cm)
He looks 181-182 cm in the movie Jade.
Dmeyer
said on 13/Aug/14
Rob at peak easily n.cage height peak 5'11.75-6ft now Still looks 5'11.25-11.5 with good posture
chrissss
said on 20/Mar/14
cmon guys, he's a solid 6ft, probably a little less now maybe cuz of his posture, but i think before that he's an honest 183cm and looks it!
Lorne
said on 25/Feb/14
I saw an old reference saying celeb heights had him at 5ft11.75... I think that was closer, he looks the same height as Adam Rodriguez standing up straight, and looked a 6 footer in the 80's and 90's. A solid 182cm for Mr. Caruso...
SU
said on 31/Aug/13
I would say David's height is about 5ft 10, although on camera is deceiving.
Michael Voisinet
said on 15/Apr/13
David Caruso looks about the same height as Adam Rodriguez. Caruso is about 6'even.
Mr-KILLER-SHRIMP
said on 11/Dec/12
I highly doubt Caruso is anything over 5'11", even taking into account his poor posture on CSI: Miami. He always looks around an inch shorter than Adam Rodriguez and a couple of inches shorter than Rex Linn. I would peg Caruso at 5'10.5", 179cm. When he was on NYPD Blue he also looked this height to me.
Shaun
said on 30/Sep/12
Rob do you think he only looks 2.5 on Snipes in that clip? I see nearer 4 inches, although Caruso's hairstyle could make him seem even taller. I don't think he looks under 6ft. I know somebody who said they saw Snipes while he was filming a movie in Cardiff a while back and I think they said he seemed an average height guy, not "short" as such.
[Editor Rob: i've got the film on my shelf, I'll watch it some point. I looked at the clip and wasn't as convinced of 4 inches difference though.]
Shaun
said on 29/Sep/12
He needs an upgrade in my opinion, or Snipes a downgrade. No way was the height difference between him and Snipes less than 3 inches.
Shaun
said on 29/Sep/12
Click Here
Pause at 58:37. Looks near 4 inches on Wesley Snipes. He also looked a bit taller than Walken and Fishburne. He could look 6'1" in that film.
Shaun
said on 29/Sep/12
Rob in Kings of New York Caruso looked a bit taller than Christoper Walken.
Dmeyer
said on 25/Aug/12
At peak hé looks 6' now about 5'11.5
daisymay6
said on 23/Aug/12
I met him earlier this year. 5'11" is about right.
lulu says on 27/Nov/11
said on 27/Nov/11
If he ever stood up straight he might be close to 6 feet. But if Ryan Wolf is only 5'9" (as he said he was on one episode) then Caruso is really slouching! He also slouched on NYPD Blue. His mother, obviously, never told him to stand up straight!
Andrij
said on 31/Oct/11
I lived 1 block from the 9th Precinct in nyc's east village when that precinct was used for front bldg. shots. I saw David Caruso and Dennis Franz many times. I'm 5' 9 1/3."Caruso is no more than 5'9, Franz 5'8.
Eric
said on 30/Oct/11
He looks 5´11" with a slouch, was probably 5´11.75" at his peak.
jake, 1.82 m
said on 27/Oct/11
Yes but he was likely slouching, he always does in converstation scenes. I think it's part of Horatio Caine's schtick to lower the head and shoulders, stand side-on etc.
sean73
said on 20/Oct/11
More like 5-10.5.He looked a full 5 inches shorter than ed bagley jr in csi miami this week.this site has him at 6-3.5.
jake, 1.82 m
said on 13/Oct/11
He is slouching alomost 50% of the time on CSI: Miami and hence appears around 5" 11. I think at his peak he might've been a weak 6ft, like 5"11.75 (1.82 m).
patricia huband
said on 25/Jul/11
i'm a fan of david caruso, watch miami (c s i), every chance i get. i'm 5' 3''
Tony
said on 28/May/09
His posture is horrible, I never noticed his hunch since CSI miami Ive watched alot of his work, Perhaps the slouch is from him giving his character some background and life
H-lover
said on 4/May/09
I noticed he doesn't have the best of posture, but he's still HOT!!!!
Yeah, love him!
Ted
said on 12/Mar/09
In "Mad dog and glory" he was claerly taller than Uma Thurman. Since then he has lost some height. He's posture isn't good either. He's solid 5'11" for me.
dmeyer
said on 1/Mar/09
to me he looks 6 ft on csi he can look 5 ft 11.5 to 5 ft 11.75 because of posuture
RisingForce
said on 11/Jan/09
Yeah leonari I almost fell out of my chair laughing when I read Lynn's comment. By far the funniest comment I've ever read. Does she think she's some kind of authority figure? "I am Lynn and stop"?!!
Amanda Imm's comment was almost as bizarre though. Who refers to themself in the 3rd person?! I'd pay to hear a conversation between Amanda Imm and Lynn. I wonder how many times they'd say their names.
Ian Eli Lee
said on 7/Jan/09
Anonymous, they're talking about David Caruso, not my fellow voice actor who does Caruso's voice on Dino Squad (Ben Beck) !!!!
leonari
said on 31/Dec/08
Rising: You have to look or other forums where people need to screw their heads on as much as some folks here. Amanda Imm is not the only one...Have you read Lynn's latest comment: "I am Lynn and stop". Thats one to remember!!! Gotta love it! Imagine you have a little fight with your girlfriend and she replies in this manner!!LOL
RisingForce
said on 30/Dec/08
Good question leonari! Some people just don't have their head screwed on right I guess!
leonari
said on 26/Dec/08
Amanda Imm: you always refer to yourself by your name?? Whats going on with people!!!!???
Amanda Imm
said on 24/Dec/08
If David Caruso is 5ft 11.5 inches. Amanda Imm is 5ft6inches. But still David Caruso is still taller than me
DMEYER
said on 14/Dec/08
if frank2 says 6 ft then he is 6 ft , maybe now he lost .5 in so is 5 ft 11.5 plus bad posture making him look 5 ft11 flat
jake
said on 2/Dec/08
On the CSI: Miami website he is listed at being 182cm and 182lbs.
Anonymous
said on 21/May/08
Ben Beck who is Caruso on Dino Squad is 6'3"
Viper
said on 7/Apr/08
Caruso really does look bang on 5-11 1/2. Good job Rob.
ted T
said on 3/Apr/08
If you have an impecable posture and you weight more than normal then you shrink for sure.Caruso maybe shrinks because he doesn't consider himself tall.
Leung
said on 1/Apr/08
Yes Rodriguez is only slightly taller. So 6
Viper
said on 1/Apr/08
Adam looks slightly taller in scenes to me.
ted T
said on 31/Mar/08
Caruso could be a little shorter than 5-11,5.Editor Rob had his height at 5-11,75 but he is nothing like that.Most of these 5 ft 11,5 in guys,I'm sure they are 5ft11 in the evening or 180,5 cm.
Anonymous KinG
said on 22/Mar/08
this guy looks no where more than 5ft11.. so 182 sounds okey.. but strictly can't be lower than 180.. he don't look like a small guy..
MelonRaelz
said on 20/Mar/08
David doesn't have bad posture, he probably does that to fit his character, anyways, most people are going to end up like that once they get older. He's an awesome actor in my opinion. What happened over 10 years ago, was just a mistake anyways, everybody makes mistakes. At least he took the risk to try movies, it didn't turn out great, but they weren't that bad either.
Sob
said on 7/Mar/08
Yeah i think he does have a very bad posture, cause in a CSI episode when he was standing beside Mac, was infect shorter than Gary Sinise, whos 175cm.
Girlracer
said on 26/Jan/08
Horatio is the coolest man on the television. I thought he was shorter than he is but then, he always seems to be slouched over a bit. If it's for dramatic affect then it works!
Manitobaboy
said on 14/Jan/08
Can you walk me through how you have Caruso at 5'11.5" and Sinise at 5'9"? That's a 2 1/2" difference that never makes it to any scene they share. Sorry but I just caught a rerun and they shared a lot of full-length scenes at straight-on camera angles - 3cm difference tops.
Scott B
said on 13/Jan/08
David Caruso looks to be 6'0 to me. He has bad posture. I think hes a good actor
and I like CSI Miami.
ted
said on 29/Sep/07
Rob, you said that Caruso could have been slightly shorter than Joe 'almost 6ft' flanigan,so almost 6 is 5-11,5 and if he is shorter than that he can't be 182cm himself.
[Editor Rob: yes I thought he looked shorter, of course posture of caruso at times is weak compared to a basically 6ft guy like Joe, who has good posture.]
ted
said on 19/Sep/07
David Caruso is a little shorter than Adam Rodriguez who is 6ft.But if you list him at 182cm,that's not very accurate because if he was that tall we didn't even notice the difference;it is only one cm.So 181cm max for him.
michael voisinet
said on 28/Jun/07
david caruso looks about the same height as adam rodriguez on csi miami.i say hes about 6'tops.
Leung
said on 19/Jun/07
You're right the difference between Rodriguez and Caruso is marginal, I agree on Rodriguez a solid 6' and Caruso a weak 6'.
Caesar
said on 18/Jun/07
Mr D says on 23/Mar/07
Rex Linn - at 6ft 4ins towers over Caruso in CSI Miami - so 5ft 11ins at most seems about right.
I don't think Linn is 6'4, maybe a strong 6'2-6'3, especially next to 6'0 Adam Rodriguez. Caruso is marginally smaller than Rodriguez; my guess Caruso is a weak 6'0.
Mr D
said on 23/Mar/07
Rex Linn - at 6ft 4ins towers over Caruso in CSI Miami - so 5ft 11ins at most seems about right.
[Editor Rob: I should say...I remember seeing an episode where Caruso was talking with Joe 'almost 6ft' flanigan and I think could have been slightly smaller...]
Glenn
said on 19/Dec/06
True Viper.he was nice to me in 1993.but I did hear bad stuff.
Viper
said on 19/Dec/06
People can change. He probably is a good guy and had his bad days.
Snakeman
said on 15/Nov/06
I'm pretty sure he once in CSI Miami said he's five eleven.
D. Ray Morton
said on 11/Aug/06
"frank 2 is prety accurate"
Yes, Frank is accurate. Spot-on, in fact.
Glenn
said on 11/Aug/06
Really dmeyer? you surprise me.and I guess you didnt read his past postings that got ridiculed.
dmeyer
said on 10/Aug/06
frank 2 is prety accurate
Serene
said on 7/Jun/06
One my mates says that he hardly smiles or gives a good emotion in CSI Miami though at times he does look 6 feet but more to 5 feet 11.
D. Ray Morton
said on 6/May/06
Bochco and Mann hated the guy and rightly so. Good actor, though.
I wonder if he's simmered down since and realized that he's only human. When did you meet him, Glenn?
[Editor Rob: speaking of Caruso, I caught some of one of his 90's failed films and thought Sam jackson did look to have a good amount on him]
sf
said on 6/May/06
Yea - you gotta wonder about a guy who turns down a 300 percent pay increase after only one year on a show that starts off hugely successful and has all sorts of long-term potential. Guy goes from making 20 grand to 80 grand and episode, is one of the leads on an intelligent, cutting-edge police drama and it's not enough for him. You know the guy's got an ego. In all fairness, though, I liked his character in the first year. I wonder what the show would have been like had he stayed.
Glenn
said on 6/May/06
I heard that many times.but he was nice to me.
Frank2
said on 15/Apr/06
Caruso left his highly successful role as well as financially lucrative job on NYPD Blue to star in a dreadful remake of Kiss of Death. It flopped as did other lousy feature films he starred in. It just proves there is a God.
Glenn
said on 14/Apr/06
Possibly slouching.got to find photo.and was in good mood,cause he was nice to me.
Frank2
said on 14/Apr/06
I'm 5'11" and saw Caruso many times when he starred in NYPD Blue. He's an inch taller than me so 6' is dead-on accurate. And yes, he's unfortunately not so nice.
Glenn
said on 14/Apr/06
Seemed a hair under 5-11 to me.
[Editor Rob: slouching maybe?]
Frank2
said on 14/Apr/06
You've met him too?
Leung
said on 26/Mar/06
6' seems reasonable, to guy does stand with his head tilted slightly forward which can make him appear shorter.
Frank2
said on 24/Mar/06
David is 6'. I saw him in person when he worked at Fox.
Amanda
said on 23/Mar/06
He looks so short next to men in CSI: Miami. I thought he was like 5' 9"! But I guess he's too busy slouching and being Pretentious Man to stand up straight.
SH
said on 3/Jan/06
Holt McCallany, who played John Hagen in CSI Miami looked huge compared to David Caruso. Most sites list Holt at 6'1'' (this might be inaccurate as there is not that much info about him). If he turns out to be 6'1'' (i thought him to be 6'3'' or 6'4'') this casts a real doubt about Caruso being 5'11'' or 6', which in turn casts more dounbt upon Cage and Stallone.
Danjo
said on 5/Jul/05
He was a good deal taller than the 5'9" Stallone in First Blood. 6 feet, might not be out of the question.
John R
said on 4/May/05
On CSI, he once said to a costar, while measuring a crime scene that he is "almost 6 ft". It pretty much says it all. He must be around 5'11.5''
[Editor Rob: this would then confirm to me that Nicolas Cage really is shorter than we imagine him...I think 182cm is right]
dmeyer
said on 29/Mar/05
he is 1 inch taller than cage in kiss of death
[Editor Rob: Cage facing off with Caruso. Nowadays he just doesn't look near 6ft 1, if that is Cage's true height...now I wonder about Cage :). Certainly Caruso's posture in CSI ain't that great]