David Harbour's Height
6ft 2 ¾ (189.9 cm)
American actor known for roles in films such as Black Mass, Black Widow, Hellboy and The Equalizer, A Walk Amongst the Tombstones, End of Watch, Parkland and Quantum of Solace. On TV he played Jim Hopper in Stranger Things.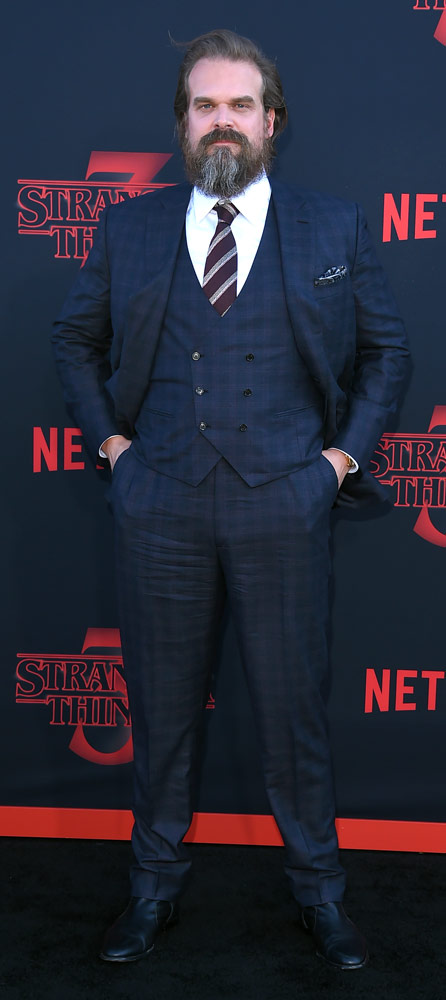 Photos by PR Photos
I'm a huge person in real life. I'm like uncomfortably large. I'm like 6'3 1/2", 6'4", I, you know, weigh a tremendous amount. So, in general, I'm the largest creature in any given room. -- Bustle.com
I'm around 6'4" and 240 pounds. So I rarely feel that intimidated by other men
You May Be Interested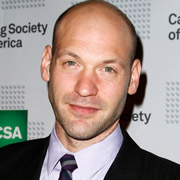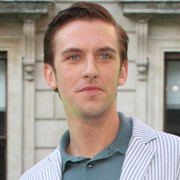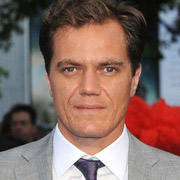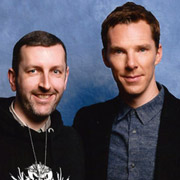 Add a Comment
41 comments
Average Guess (60 Votes)
6ft 2.67in (189.7cm)
Jam Cherry
said on 12/Jun/20
He's somewhere around 189-189.5 cm at 6'2.5" in Extraction Chris Hemsworth was definitely taller to him
BobH
said on 30/Apr/20
In Extraction he appeared maybe an inch shorter than Hemsworth.
George89
said on 18/Mar/20
Actually @Benbell the camera angle favours your friend and he looks to have better posture. My money is on they are the same height at 189cm.
Ben Bell
said on 14/Mar/20
6'2.5 barefoot Brendan with David. I was stood to the side watching and Bren was ever so slightly taller. Look at the lettering in the background for perspective.
Click Here
Bren was wearing Nike Air sneakers. Didn't catch David's footwear.
Nik Ashton
said on 12/Mar/20
@ Ben Bell - Interesting! It looks like the 54 voters and Rob agree with you!
Look at this:
Click Here
Ben Bell
said on 8/Mar/20
Met him today
I'm 6'025. I'd say he was 6'2-6'3
Click Here
Chris Junior Hernandez 1990
said on 4/Nov/19
@DangSon That would put 6'4.5" from your 6'4-6'5 estimate for him. It shows that you're 5'10.25" not 6'0. Because David is not over this listing and he only claim 6'3.75" going by his 6'3.5-6'4 words.
Nik Ashton
said on 21/Oct/19
@ DangSon - I-N-T-E-R-E-S-T-I-N-G!
DangSon
said on 19/Oct/19
This guy is waaaay taller than 6'2 - he looks 6'4 in person. almost 6'5. I was at the skin cancer foundation gala this week as someone's guest. He was there and easily as tall as a pro basketball player. Not a doubt in my mind he's 6'4. I stand at 6ft for reference. Honestly I wouldn't even be surprised if he was 6'5. guys this tall that are actors are like tall actresses, minimize their height a little bit because shorter actors are preferred because they fit in the frame & are more eye-to-eye with actresses mostly
JD1996
said on 27/Sep/19
Tall bloke standing around the 6'3" mark
Chris Junior Hernandez 1990
said on 11/Aug/19
Geoff Stults, David de Gea and David Harbour are all 6'2 5/8 (189.5cm) range guys.
Canson
said on 24/Jul/19
6'3-6'3.5 could be shoe height.
6'2.5 barefoot may be his normal low
Tall Sam
said on 22/Jul/19
He also claimed 6'3" in an interview with Winona Ryder on Wired (Most Searched google questions or something). A more honest claim than the near 6'4" quote above, at times he does look close to the 6'3" mark.
Andrea
said on 19/Jul/19
Here he claims 6'3-6'3.5:
Click Here
6'2-6'3 isn't impossible, but no more than that.
Bear in mind this other guy with him is 5'7 MAX:
Click Here

Editor Rob
It's strange how he says people hate the Metric system, from the Internet?

I hope at least from those visiting the site over the years, that some who were unfamiliar with metric, might have gained a little insight into it.

One thing is certain - there will always be imperial/metric listings together for as long as I am here.
Animus
said on 14/Jul/19
Okay, I just read an article that stated he was 250lbs for 'Hellboy'. That's pretty big.
Animus
said on 14/Jul/19
He is certainly a tall guy at nearly 6'3, and he is quite a big guy too, but I think, objectively speaking, he's somewhat exaggerating his size. He's rather broad-shouldered and seems to have a thick lower body, but his wrists look to be of average size, so his bone structure is not massive. It's hard to tell what he weighs, but perhaps he is 225-230lbs? Obviously he has a large physical presence, so in that sense he is certainly 'large'.
Johan 185 cm
said on 14/Jul/19
Looked very tall in Stranger things but then the cast was very short mostly. He looks so different here, like 20-30kg lighter haha.
mini golf kid
said on 5/Jul/19
David Harbour is a giant in Stranger things. Likely 190 cm tall.
Michael 5'10", 178 cm
said on 9/Jan/19
He is not 6'4" or 6'3 1/2", but he is still really tall. He's like 6'3", looked tall in the Equalizer.
Jordan87
said on 19/Dec/18
Neither This clown or the ROck is " 6'3.5" or 6'4". Woman must love when already tall men inflate their height. Makes them think they are trying to make up for something else that is not their desired size.
berta
said on 26/Apr/18
I SAW SNITH WITH DWAYNE JOHNSON couple Days ago. he and Dwayne was pretty mutch the same height. if Dwayne is 189 then he was probably 190 couple years ago so 190 it a good listing
thisisreallymoe
said on 28/Feb/18
I saw David Harbour in Union Square two nights ago. He was walking with his girlfriend who is short and blond. Anyway, I said "hi" for a second (yeah, I was that guy). He was polite. Anyway. He's 6'2. Maybe a smidgen over, but 6'3 is wishful thinking. Broad, burly guy. 6'2 and a quarter is my guess.
Joah
said on 8/Feb/18
Very verstile actor tall but not super imposing.
I would have guessed 6 2 or bit over add in average or worse posture listing is good.
Tall Sam
said on 17/Jan/18
I think his listing is pretty legit. He did look around half an inch shorter than Matthew Modine at the SAG Awards and pretty close in height to Liev Schreiber and Michael Shannon.
I wonder how tall the actor is who plays his doofus deputy on Stranger Things, John Reynolds, as he looks always at least a solid couple inches taller than Harbour. Maybe Reynolds is a strong 6'5", I haven't watched the well-reviewed Search Party which Reynolds is on as well.
Midget Stomper
said on 19/Dec/17
I think 6'3" is more likely, When I saw him in stranger things I figured he was anywhere from 6'3" to 6'4", he hasn't got the best posture yet always looks a head taller than everyone he's near in "Stranger Things", even seated.
Joe
said on 11/Nov/17
Seems a strong 6'2
Height Sky
said on 5/Nov/17
Good work Rob with the listed, i saw him with Liam Neeson in Walk Amongst The Tombstones at 2014 but i was new in guesses but in that time thought he was 6'3.5" next to 192 cm Neeson in the film, probably the very bad posture of Neeson.
Jacob
said on 2/Nov/17
I'm watching season 2 but I remembered thinking he had to be at least 6'3" so 6'2.75 quarters he could round a little bit up like a any strong height
hal
said on 28/Oct/17
Looks right. Good choice for Hellboy IMO. Looking forward to it.
Jake T.
said on 28/Oct/17
He will be a taller Hellboy than Perlman. Just under 6'3 for Harbour i think.
Ben
said on 18/Sep/17
You should add Hellboy in the description.
Pedro
said on 3/Dec/16
"Stranger Things" should be added in the description. It's now by far his most well known role.
S.J.H
said on 1/Nov/16
In A Walk Among the Tombstones david harbour was very close to liam neeson height and another co-star Adam David Thompson seemingly 6'3 as well
berta
said on 29/Oct/16
i was looking at sttranger things yesterday and havent seen this guy before and i hought anywhere from strong 188 guy to weak 190 guy. and thought the best fit for him was 189. But i guess 190 is a good listing to
Amaze
said on 12/Aug/16
Looked really tall big massive in stranger things. Great show on netflix, must check it out. 80s vibe horror version of e.t poltergeist and war games. 190cm guy weak 6'3, very tall.
Rampage(-_-_-)Clover
said on 1/Jul/16
Looks very close to 6ft3
Rampage(-_-_-)Clover
said on 30/Apr/16
Rob, is it just me or does this guy look uncannily like Michael C. Hall?
Sam
said on 9/Oct/15
Yeah, it's possible Denzel had some bigger footwear, he also looked not that much than Schreiber in The Manchurian Candidate but in some premiere photos with Schreiber, Denzel can look pretty close to 3 inches shorter. I was wondering if that 6'1" claim for Harbour that was floating around on the net for a while was from an agency bio height, seems unlikely though. He never looks under 6'2" and mostly solid in the 6'2"-6'3" range.
Sean73
said on 7/Oct/15
Sam, Denzel must have had a little shoe help because he looks a solid 73" next to Harbour. By now, I wouldn't put Denzel over 6 foot flat.
joe@@
said on 7/Oct/15
Liam Neeson is still a little higher I think 6'2.75 solids him
Sam
said on 6/Oct/15
Thanks for adding.
Near Dan Stevens and Liam Neeson:
Click Here
w/ the rest of the Revolutionary Road cast:
Click Here
w/ Denzel Washington:
Click Here
w/ Every Day cast mates:
Click Here
w/ Black Mass cast mates:
Click Here
I think you could argue this, he seems quite similar height to Schreiber and just a bit under Michael Shannon. I thought next to Denzel though only looks a strong 6'2".