David Hyde Pierce's Height
5ft 9 ½ (176.5 cm)
American actor, best known for playing Dr. Niles Crane on the NBC sitcom Frasier.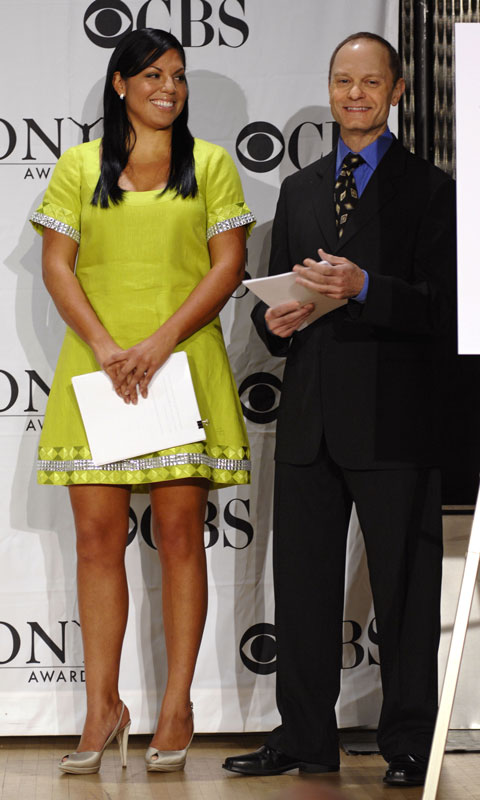 Sara Ramirez
with David
Photos by PR Photos
You May Be Interested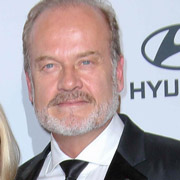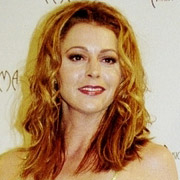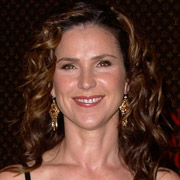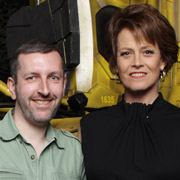 Add a Comment
47 comments
Average Guess (6 Votes)
5ft 9.25in (175.9cm)
Jkiller
said on 2/Jul/20
5'9.25 (176cm).
Tall Sam
said on 26/May/20
Remarkable how close he can look in some scenes of Frasier to Kelsey Grammer's height. He must stand pretty well a lot of the time My wife is casually watching that show, I can't abide Grammer much outside of old Sideshow Bob appearances.
Caruso Victor
said on 14/Jun/19
He looks around 5'8 to me. I'm guessing he wore lifts to stand next to the impressively tall Jane Leeves, but he always looks like a below average height guy to me
Anonymous
said on 11/Nov/17
would pierce height be 179 in regular shoes 180 dress shoes so he would be about 176-177 barefoot so me at 178 might slightly edge him out
Jake
said on 10/Oct/17
I actually met him during hello dolly he is about 5'9-5'10
JJAK
said on 25/Sep/17
Good actor if under used looks average to low average in height I.E. 5 9 but on the thin side.
Woody wears lifts boots and probably stilts is not even 5 9 he can look 5 8 not good to use him for comparison.
Kelsey is very difficult to back to the wall he may hit 6 .05 or a weak 6 1.
Back on point Davey has kept most of his height I saw him in a movie with a big 5 11 guy and he still looks 5 9 or better.
jon
said on 17/Aug/16
Listed same as Woody Harrelson on here 5'9.5 err, not at all sure I thought woody was taller than him on Frasier, either Pierce could be a tad under this listing or Woody is more a 5'10 guy
Rampage(-_-_-)Clover
said on 3/May/16
There's still 5ft11 listings out there for this guy. He probably was around that mark in dress shoes.
Paleman
said on 6/Feb/16
He looks the listed height.
bodwaya
said on 9/May/15
he looks thinner then that that would be good for his heihgt right hes at healthy weight
bodwaya
said on 6/Apr/15
how much does david weight rob
[Editor Rob: he can look between 150 and 60 pounds]
jim
said on 12/Jan/15
Kelsey -- 6 0.5
Jane -- 5 9.5
David -- 5 9.25
John -- 5 7.75
Peri -- 5 7
jordydecke
said on 22/Dec/13
Butler is 5'6 he has said it on Frasier before, think he said 5'7 on a sunny day or something.
@anon I'm 5'11 and I think if I stood next to Grammer (at the height he was in Frasier as I don't know if he's shrunk) he would probably have half an inch on me - if we had same shoes on.
jordydecke
said on 20/Oct/13
anon, peri gilpin is about 5'7. As for Hyde Pierce's height, well it seems to vary so much. Sometimes there is very little between him and 6'1 Kelsey Grammer, which makes me doubt Grammer's height. I was watching an episode with my dad recently (who is good with heights) and i asked him to guess Grammer's height and after a while he said '5'10' - now I don't think Grammer is quite as short as that but I'd be surprised if he was anymore than a high 5'11/weak 6'0 - making Hyde Pierce very much in the 5'9 mark.
avi
said on 15/Oct/13
Yeah anon is right Grammer struggles with 3 on him. 2.5 difference is possible. Rob could be wearing 1 inch lifts?
MaskDeMasque
said on 26/May/13
5'9 flat.
bodwaya
said on 30/Oct/12
woody is taller then him watch the episode when he guest stared
Silent d
said on 28/Oct/12
5 foot 9. How can woody tower him? maybe camera angles and hollywood magic.
Frankie Eyes
said on 27/Sep/12
Standing Next To 6'0.5" Kelsey Grammer , He Looks 5'9" On The Dot , Nothing More.
Leticia
said on 1/Feb/12
In the season 8 episode "Hooping Cranes," when Niles, Frasier, and Martin enter the apartment after Niles makes that half-court shot at the Seahawks game, Frasier says, "Now entering the apartment, a 5'9" psychiatrist from Seattle, Niles Crane!" And in the season 1 episode "You Can't Tell a Crook by His Cover," Niles says that Daphne is 5'9" and 3 quarters.
Jessie
said on 31/Dec/10
when him and Jane are barefoot in 'The Ski Lodge' he IS taller- about half and inch- which I think makes him an even 5-10 if not 5'10 1/2. otherwise she would look much taller than him in heels if he was only 5'9.
Anonymous
said on 30/May/09
Grammar 6'1" Leeves, just under 5'10" Pierce, 5'9". Yeah, I can ALWAYS tell..
Laura
said on 2/May/09
Can't believe there's this much discussion about how tall these actors are. That being said, there's no way David is 5'3"--he appears shorter than he is because Jane Leeves is so tall. I think 5'9" is about right. And for those who seem to think short men can't have tall sons, my brother is 5'8" and his wife is 5'4", and my two nephews are 5'10" and 6'. And my husband's sister is 4'11", her husband is 5'8" and their son is 6'2". Both families have short girls: one niece is 5'2" and the other is 5'3".
Anonymous
said on 2/May/09
So many people wrong on this site about how tall he is..
Anonymous
said on 2/May/09
He's 5'9" Frasier is 6'1" Daphne 5'9 3/4" spprently. and Marty Crane 5'8" because of the cane. But surely looked taller in the Dan In Real Life movie..
Antonio
said on 13/Mar/09
He was descibed, on an episode of "Frasier", as 5-9.
jma
said on 13/Mar/09
Phil you can't be more wrong. Dads are usually shorter than their sons. If it were like you said, average height would decrease each day, when we know that what happens it is exactly the contrary.
daz
said on 27/Feb/09
phil stop smoking the kronic my friend my dad s 5'5 im 6'2 my bro is older and her is 6'4 so no your wrong and my mum 4'11 so get your facts right
brake
said on 9/Jan/09
Not really phil my old man is 5'6 i'm 5'9 my other bro is 5'11 my older bro is 5'12 so it is not unrealistic my mum is like 5'4 go figure
Joey
said on 1/Jan/09
Frasier actually stated the height of Niles in one of the episodes. Can't remember which episode, or what the content of the show was about, but Frasier made a boxing style announcement as Niles entered the apartment saying something along the lines of "and in the *something* corner, the 5'9"..." Can't remember much after that, but I watched it 3 times to make sure.
Phil
said on 29/Dec/08
Did you ever wonder how Marty Crane had two sons taller than him? Sons are usually the same height or an inch shorter than Dad. Maybe his wife carried a tall gene, but its totally unrealistic that a 5'7-5'8 father would have sons that were 5'11 and 6'1.
George
said on 25/Dec/08
It's weird - on Frasier he never looks more than 2 inches shorter than Kelsey Grammer who is 6'1 or at least a bit over 6ft. However, whenever he is next to Jane Leeves who is a smidge under 5'10, he always looks shorter. I agree with you Bleemo, it is probably done intentionally with the camerawork.
Because there is no way that there is a 4 inch difference between Frasier & Niles, but no way that Niles is 2 inches taller than Daphne.
Daz
said on 2/Oct/08
just seen an episode of Frasier with vigo mortesen who is 5'11 he towered above kelsey, David and Jane. I would say that Frasier is 5'9 max, dapane 5'7 and niles 5'6. Also just check their height as they walk through door ways which are 6'6 industry standards.
Anonymous
said on 5/Sep/08
i met him after seeing Curtains in Los Angeles. My sister is 5'11 and they stood the same height
JON
said on 21/Aug/08
FRASIER IS 6'1, NILES IS 5'11,DAPHNE IS 5'10,ROZ IS 5'7,JOHN MAHONEY IS 5'8,
AND FRASIER RULES I HAVE ALL THE DVD'S ITS GRAET I LOVE IT, I HAVE IT WITH ONLY FOOLS AND HORSES, FREINDS, KING OF QUEENS AND TWO AND A HALF MEN, KELSEY GRAMMER IS GREAT TOO.
Lmeister
said on 4/Jul/08
He is shorter than Jane Leeves a flat 5ft9 suites him pretty well. Definitely not shorter though.
Jessica
said on 6/Apr/08
David Hyde Pierce is definitely not 5'3". I just saw him in Curtains and met him afterward, got a picture with him. He stood right beside me and I am 5' 6"...he was a few inches taller than me, I'd say about 5' 9".
sf
said on 10/Dec/07
Yes, I'm sure - straight in the eye at 5'3".
Anonymous
said on 9/Dec/07
Wow, having seen David Hyde Pierce on Broadway in Curtains, and then meeting him at the stage door, I'd have to wonder if he's even as tall as 5'9". I'm 5'3" and was looking him straight in the eye.
Bleemo
said on 26/Nov/07
Yes this is pretty accurate, I'm a huge fan and own the first 7 series on DVD. As I have said before I think there is some clever camera work at times to make the difference between the brothers look less.
But there's too many long shots where the difference between Grammer and Pierce is about 4 inches for them to be only a few inches apart. Also Daphne is probably a shade taller then Niles as in one episode Niles says to Daphne that she is too tall and she replies he is too short.
I'd go with these guesstimates based on simply watching tons of episodes multiple times;
Kelsey Grammer: 6'1"
Jane Leeves: 5'9.75"
David Hyde Pierce: 5'9"
John Mahoney: 5'7"-5'8"
Peri Gilpin: 5'7"
Dan Butler: 5'5"-5'6"
SB
said on 18/Nov/06
In the episode of 'Hooping Crane' season 8, Frasier says [after himself, Niles and Martin who are coming home from the basketball game] "Now entering the apartment, a 5'9'' psychiatrist from Seattle, Niles Crane!"
So this assumes that David is 5'9.
SH
said on 8/Feb/06
5'11'' to 6' does look a bit too tall. However I do not think he is actually that short i.e. 5'8'' or 5'9''.
5'10'' - 5'10.5'' does look reasonable. He just has a very slim build with very narrow shoulders making him appear very small. Height wise he is not that small, it is his lack of width that is the cause of his seemingly small stature.
ROO
said on 13/Jan/06
I THINK HE IS 5'11', MAYBE A LITTLE MORE, BECAUSE HE IS TALLER THAN EWAN MCGREGOR IN ''DOWN WITH LOVE'', AND EWAN IS 5'1O'' OR 5'11''. HE IS DEFINITELY NOT 5'8'' LIKE YOU'VE SAID.
Thought...
said on 11/Jan/06
I originally remember thinking that he was quite short a few years back. Had a chance to watch the show again quite a bit taller than I remembered, but still I think he is 5'8" minimum 5'9" MAX. More likely 5-8- 5-8.5 though.
Hawkeye
said on 20/Jun/05
Stood within 6 feet from him about 6 months ago. I'd give him about 5'8.5 . He was pretty much an inch shorter than I am.
Anonymous
said on 4/May/05
i just saw mr hyde pierce about half an hour ago - he was signing autographs outside spamalot...no way hes 5-10...id say 5-8 tops.
Smoke
said on 19/Mar/05
Really? This guy listed as a 6 footer? No chance! I think this listing is pretty generous, he looks a good 3 inches shorter atleast than 6'0"-6'1" Kelsey.
Hyde Pierce is definately closer to 5'9" than he is to 5'10".
http://www.imdb.com/gallery/granitz/0472-abu/Events/0472-abu/pierceda.vid?path=pgallery&path_key=Hyde%20Pierce,%20David
http://www.imdb.com/gallery/granitz/0669-mot/Events/0669-mot/hopkinsf.ost?path=pgallery&path_key=Hyde%20Pierce,%20David