Jane Leeves Height
5ft 9 ½ (176.5 cm)
British actress best known for playing Daphne Moon on the TV series Frasier. She once said in Flair Magazine
"People are always commenting on how tall I am. they say I don't look that tall on television, for some reason. But I'm near 5 foot 10 inches"
. On
twitter
she also mentioned her height saying
"I'm about 5'9 and 5'10""
.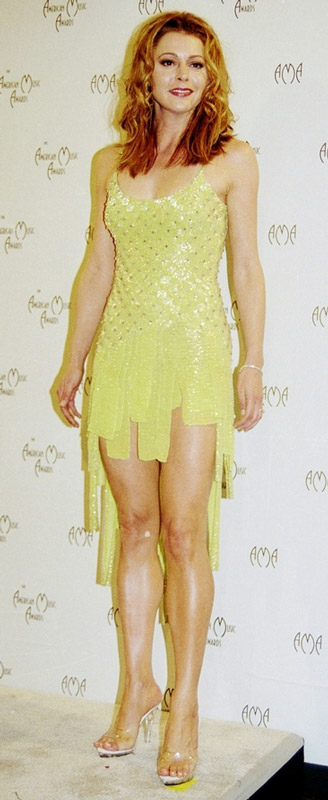 Photo by PR Photos
I did [a pilot] that was really strange...It starred me and Joel Grey - I mean, there's a pair right there. I'm five foot nine and a half and he's four foot something.
-- The Guardian, 1997
You May Be Interested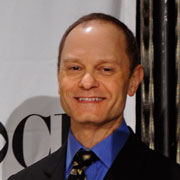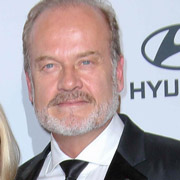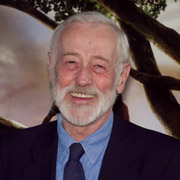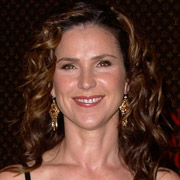 Add a Comment
28 comments
Average Guess (8 Votes)
5ft 9.56in (176.7cm)
Nathan Hatton
said on 7/Oct/20
She was described as 5'9 3/4 on Frasier but she actually looked a tad shorter than David Hyde Pierce in a few scenes on Frasier when they were both barefoot like the Ski Lodge episode.
ASDA
said on 28/Nov/18
If Bruce Greenwood is 5ft11, then she is 5ft 8.
Nik
said on 5/Nov/18
Jane looks every bit her listed height! 🍂🍂!
Cynthia Thompson
said on 5/Nov/18
The whole reason I found this discussion is because I noticed she was so tall, taller than Niles, way taller than Donny, I actually googled "Daphne Moon height"....I think all of you who think she's shorter than Niles need to watch a few episodes waiting to see.
Yas
said on 19/Oct/18
Id guess 5'8.5 to 5'9.
Yas
said on 19/Oct/18
Just saw her on The Resident. She looked under 5'9 next to Bruce Greenwood.
Nik
said on 10/Sep/18
She looks a solid 5'9.5" for me! 🍂!
Zeus
said on 23/Feb/18
I agree with niles opinion on the show shes an absolute goddess i fell in kove with her the first time i saw her back in the day her by the way i accurate about 5 foot 9 inches
Faza
said on 14/Feb/18
Tall good looking lady she was described as 5'9 3/4 on frasier
charlie
said on 21/Apr/16
i am going to say she is more 5 ft 8 inches perhaps 5 ft 7.5 and because she does wear heels she can be as tall as Niles on Fraiser.
Kam
said on 11/Jul/15
CVmoreau, part of the reason Niles saw Daphne as a "goddess" is because of how statuesque she was.
J.Lee
said on 26/Mar/15
rob how tall do those heels make her
[Editor Rob: I'd expect they'd give roughly 3 inch of height so almost 6ft 1 in them?]
avi
said on 15/Oct/13
No way strong 5'9 tops not taller than Hyde Pierce
cvmoreau
said on 11/Sep/13
It's strange, but I never really thought of "Daphne" as a tall woman. However, on "Hot in Cleveland" Jane Leeves' character, Joy, seems to tower over everyone else!
Ace
said on 19/Nov/12
In season one, episode fifteen of Frasier, Niles claims that Daphne Moon (Jane Leeves character) is exactly "5'9 and 3/4".
Silent d
said on 14/Dec/11
Wendie malick looks really tall on just shoot me. 178cm easy. She prob lost height. Higher heels. 177cm.
Kent
said on 30/Jul/11
5'10 sounds about right. She seems really tall in this new show on TVLand, but she's in high heels all the time, and Betty White is tiny by comparison.
Anonymous
said on 10/Feb/11
she seems at least an inch taller than wendie malick who is supposed to be 5'10. omeone is lying or has gotten shorter.
Big T
said on 6/May/09
She really isn't that much taller than Peri Gilpin. Since PG is listed everywhere at 5'7" I can't see her much over 5'9".
Anonymous
said on 1/Oct/08
There are a few barefoot scenes between David Hyde Pierce an Jane Leeves throughout Frasier and honestly, he *does* look to be a tad taller. And on Seinfeld, I don't recall her looking anywhere close to 5'10" there either. 5'9" at most. I think she could use a downgrade.
Anonymous
said on 27/Jun/07
its hard to tell leeves and pierces height as they both seem to wear shoes with a bit of lift in each episode. honestly I would say closer to 5-8 though
BigT
said on 25/Jun/07
she often looks level with-if not taller than David Hyde Pierce on Frasier
AirSky
said on 26/Apr/07
She does look 5'10" on 'Frasier'. Actually she even mentions the fact in one of the episodes. Something about being fired from an acting job, reaching 5'10".
Anonymous
said on 20/Feb/07
I think because she has a long toro and short legs, it seems like she's less than 5'10". However I think her height is right.
Regus
said on 30/Sep/06
I remember her as Miles' girlfriend in Murphy Brown, yeah she looked about 5-10 then.
Bowes/McDougall
said on 11/Apr/06
Funny. In the Episode of Seinfeld were she guest starred, she looked at least a solid 2 inches shorted than 180-181cm Jerry. Even if Jerry is closer to 181 and she's 177, it appeared to be greater than 4cm difference, closer to 6 cm. There's relative agreement that Seinfeld is as tall as 181, so I think she's closer to 175 or 5'9.
Sue
said on 18/Mar/06
I'm five foot ten and because I'm aware of how my body looks proportionally, i find it easy to see that Jane Leeves is about the same height as me. Sometimes there's an awkwardness about her which I can relate to which tall people tend to have. It's as if she doesn't know what to do with her long limbs!