David Suchet's Height
5ft 6 (167.6 cm)
English Actor known for starring in TV series Poirot and films like Executive Decision and Foolproof. In a 2010 TV Choice he said,
"I'm nothing like [Robert Maxwell] at all, I'm 5ft 7ins in heels."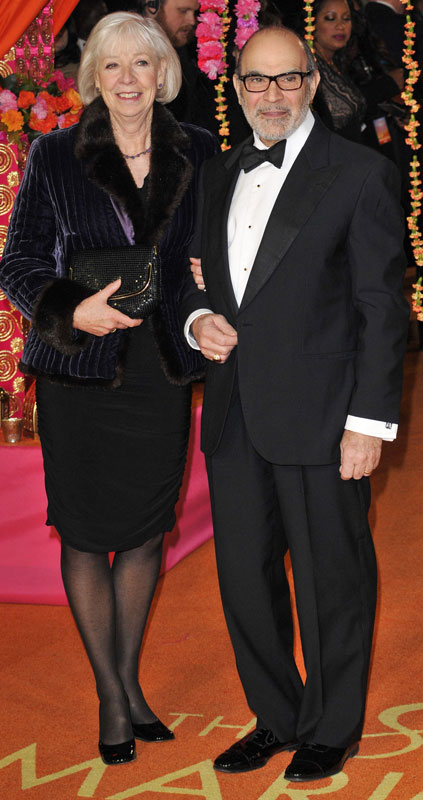 Photo by PR Photos
I do have one dream character but I think I might be a little old to play him now. I wanted to play Napoleon. I did actually have hesitations because Robert Maxwell was six foot three and 22 stone, and as you can see, I'm five foot seven-and-a-half and I am a little man.
-- Digital Spy, 2008
You May Be Interested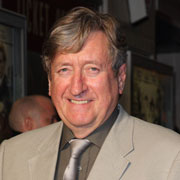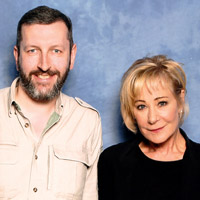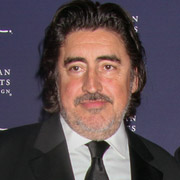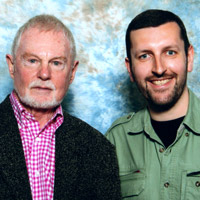 Add a Comment
23 comments
Average Guess (11 Votes)
5ft 5.93in (167.5cm)
Miss Sandy Cowell
said on 21/Mar/21
Wasn't it easy to thieve precious stones in Poirot's time? How disgusting, a thief holding up a jeweller's shop with a gun and making off with the goods, not giving a toss about how the two people will suffer in the future.
I like Poirot now - he is well-mannered and polite, and now he has a lousy, thoughtless thief to catch. 👍
5ft6. 😉👌
Miss Sandy Cowell
said on 15/Jul/20
When David's Detective Poirot speaks to a couple of little girls and asks them their names, they ask him his name. On being told it's Hercule Poirot in his funny Belgian accent, the girls reply, "That's not a name. That's more of a noise!"
Well, it is when he says it, but I'm still finding him in increasingly likeable, whereas once I found him rather annoying, especially when my Mum insisted on watching it when I didn't want to. 😜📺😆
Okay, 5ft6 it is! 😁👍
Miss Sandy Cowell
said on 22/May/20
For the past couple of days, I've been growing quite fond of this brainy little fellow! Typically, I find myself watching the last episode now. Called 'Curtain', Poirot has aged considerably and is wheelchair-bound and in a home. An old friend, called Hastings, has come along to visit him, and Poirot expects that there's a killer on the loose. The accommodation he's staying in is bleak and miserable, certainly not the sort of place he deserves to be living in after a lifetime devoted to doing what is right and good. The people are backbiting and argumentative.
David is described a 'a little man' and he doesn't look more than 5ft6, so that is what he's getting. 😁👍
Miss Sandy Cowell
said on 20/May/20
I have a choice of watching 'Poirot' or 'Tipping Point'. The episode of 'Poirot' stars the brilliant Zoë Wannamaker, so perhaps I will see this through.
No doubt David's having to wear a fat suit contributes to cutting his height down somewhat. This time round, I will go for 5ft6. 😉👍
Nik
said on 14/Dec/19
It's interesting that David and his wife are of a similar height!
Miss Sandy Cowell
said on 14/Dec/19
I have only recently found out that David wears a fat suit in order to play his part of 'Poirot'!
Yes, I admit that I find him a little annoying playing this role, but the stars tend to flock in droves to guest star in both this and Agatha Christie's 'Marple', and I think that speaks rather highly for both of these productions.
This time round, and bearing in mind that David wears a fat suit which is going to cut his height's appearance, I am going for the full 5ft6. 😁🎄
Caroline Ward
said on 10/Aug/19
There will never - NEVER be another or a better 'Poirot' as David Suchet. Love the acting and the films and of course, I love you in the role of Hercule Poirot ! :)
Sandy Cowell
said on 16/Nov/18
I've never been a great fan of 'Poirot' like my Mum was, so imagine my reaction when I just heard him being described as 'that dwarfish-looking creature mincing down the stairs'? 😂
Oh, how I laughed! Yet having said that, I have seen David in some really smashing stuff! 👍
He can have 5ft5.75.
Mike Dunne
said on 24/Dec/17
We all get a little smaller as we get older. So now he will be a little over 5ft 5 and a half
Jug
said on 10/Aug/17
He was about 5'6 as Poirot in the 90s. Poor posture might have made him look shorter. In any case, a great thespian. Like Columbo, a diminutive detective with a larger-than-life presence.
Sandy Cowell
said on 24/Jul/17
This man brought so much excitement into my little Mum's life, as Poirot, that I wouldn't have had the heart to say anything derogatory about him! No, I just couldn't!
I'm sure we all know the thrill of enjoying watching someone we love relishing a programme or film that we ourselves love!
It has to come in the top ten of thrills!
I have read Mr Suchet, actor, is 5ft6, and that will doubtless have been during the 1990's, the latter half.
I'll go with that for my Mum's sake! We watched quite a few TV crime greats during that period!
I also saw him in something that will spring to mind at some stage. He played the Dad of a kidnapped girl. It was a 5 star production, and so good that it is well worth checking out and reporting back on!
I will do so presently, complete with title and cast!
James B
said on 14/Jul/17
I love Suchet and he was awesome as Poirot but there's no way he anyway near 5ft 7/5ft 8 particularly now. Unless Patrick Stewart is wearing enormous lifts, he looks at least 4 inches taller than Suchet here:
Click Here
I suspect Suchet was 5ft 6 maybe 5ft 6.5 when he was younger but has now shrunk to probably 5ft 5 in his old age.
Tony
said on 12/Feb/12
His nephew Rory is about 5'10.
Angie
said on 19/Aug/11
He's lovely and such a brilliant actor whatever his height.
jake
said on 23/Jul/11
5ft6.5 was his peak..
W E Mole
said on 22/Jun/11
5'6" is a bit low. He was around 5'7" when I met him in 2004. Charming man - surprisingly thick wrists and fingers!
CMore
said on 7/Jun/09
I saw David Suchet at the Blenheim Palace Triathlon yesterday where he was supporting a family member. He is very approachable and a really nice person. He is 5 foot 7 exactly, certainly no shorter. Really cool man
X marks the spot
said on 15/May/09
I love Poirot! His character is soooo real that i actually thought that Poirot existed!! I wish that he did exist. I have noticed from watching the show that Suchet is not that tall, which is cute for him cos his gait and the way he eats and talks is sooooo adorable. Anyway, yeah i'd say he is between 5'6 and 5'8, but no taller than that.
Editor Rob
said on 4/Dec/08

He's going a bit, he claimed 5ft 8 and now is saying:
"I did actually have hesitations because Robert Maxwell was six foot three and 22 stone, and as you can see, I'm five foot seven-and-a-half and I am a little man".
Alexandra
said on 5/Aug/08
I've always had down as that height
Fire
said on 19/May/08
Reiterating,I have known this guy for thirty years...stood eyeball to eyeball on many occasions. I am 5'5''. He was two to three inches taller than me.
Editor Rob
said on 23/Jan/08

He does claim the following:
"I'm five foot eight and 12 stone"
Chris
said on 5/May/07
It might be a personality thing. I've met some people in the past where the sheer power of their personality gives them a big image. This is one of reasons why I can't understand why people are so obsessed about height.