David de Gea's Height
6ft 2 ¾ (189.9 cm)
You May Be Interested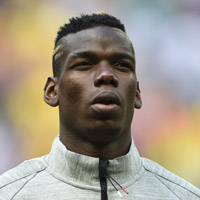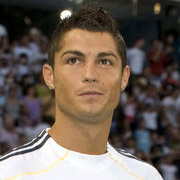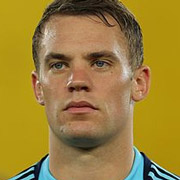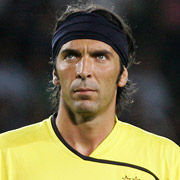 Add a Comment
35 comments
Average Guess (31 Votes)
6ft 2.47in (189.1cm)
Junior Hernandez 1990
said on 22/Oct/18
Strange that De Gea listed at 6'2 3/4 and there is 3/4 inch between 6'3 claim Rio Ferdinand and him. One point is Rio might be 6'3 1/2.
Lava
said on 4/Oct/18
6ft 2¼
187.5 cm
said on 3/Jul/18
1,89 m
gogigagagagigo
said on 2/Jul/18
Taller than 6'1" Costa, shorter than 6'2" Busquets. 6'1.5" for him
khaled taban
said on 20/Jun/18
De Gea is 189.5-190cm but I think he is not above 6'3"
spainmen192cm
said on 16/Jun/18
I think he is not over 6ft2.5
joaquin
said on 26/May/18
de gea 1,88 cm
Hunter
said on 12/Apr/18
I think he is more 189 than 190 cm
BloodTypeManiac181cm
said on 6/Apr/18
Solid 189-189.5 cm
6'2.5R
said on 25/Dec/17
Hi Rob pretty new to celeb heights great website btw my height is 6'2.5 189.6 cm at night in the morning it's like 191.5-6 cm do you think I can claim 6'3 isn't 6'3 like 190 cm
Editor Rob: I'd claim 'almost 6ft 3', although many men in your position will simply round to 6ft 3.

De Gea I think looks a kind of similar range, I'm sure if asked he'd probably say 6ft 3 himself.
Balrog
said on 25/Dec/17
Rob, what would be your guess on Marc André Ter Stegen?
Editor Rob: 186cm maybe
Dude 173 cm
said on 22/Dec/17
Clear example of 189 cm guy
Nik
said on 19/Nov/17
@ Sandy Cowell - Hi!
It's not your fault, it's the damn autocorrect, but at least this time you can afford yourself a chuckle! He really is a comedian and it cheered me up a lot when I read that he changed your sentence to "1% of the footballers' EARRINGS be donated to CHARLES!" Well first we have got to find at least 100 footballers who wear earrings, if we can't we will have to give Charles a fraction of an earring! Next we will have to find out who Charles is, there are a lot of men about called Charles, and yes they would prefer the earnings to go to themselves, but your joker of an autocorrect finds it more funny for Charles to have the earrings! It's incredible how your autocorrect turned an ordinary sentence into something stupendously funny and daft by just changing a couple of words to words that are very similar.
Well, a successful team can't have a bad goalkeeper and must have a fantastic one, not necessarily the best one in the world but a very good one! Having said that there is only so much goalkeepers can do because many attempts on goal are unstoppable, but a lot of potential goals are preventable by a great goalkeeper.
David Seaman was one of the finest goalkeepers ever, and I don't know if you were aware that David is a Yorkshireman, from Rotherham! He certainly made the most of his career and starred in some of the greatest Arsenal teams ever, winning a lot of major trophies!
I agree with you in that if I was a footballer I would also want to be able to say which charities benefitted from 1% of my wages, it's a great idea even if the players wouldn't have a say in this, but better if they did. As a footballer I would jump at the chance of giving a lot of my money to charity, as I know you would too, and it is really great that a players is prepared to champion this idea publically. I just hope that the people who can make this happen actually go ahead to see this idea through, failing that hopefully as many footballers as possible will cotton on to Juan Matas idea and organise such plans on their own with their own money, some footballers may already be doing this, but the more people that give money to charity the better, whether it be footballers or non footballers.
I saw your page request for Christopher Biggins which you sent yesterday and your comment on his page today, Rob did a mighty lot of moderation today and got through just about all of yesterday's comments (some were already on yesterday!) and quite a few of today's! It was a great request and it's surprising that he didn't already have a page! I am about to send a "Wishlist" soon to East Kilbride and I will be cock-a-hoop if any of the requests get granted, like you were with Christopher Biggins getting his page, like Jim was when Arsenal beat Tottenham yesterday!
Finally I must say that David De Gea looks north of 6'2", south of 6'3", and probably between 6'2.5" and 6'2.75"! He is a convincing 6'2" range guy with a lot of change, but not quite a 6'3" guy!
Cheers Sandy!
Rajz
said on 19/Nov/17
I used to be a football fan, supported Arsenal.....so Manchester United do not feature in my good books :P
But I always liked Manchester United Goalkeepers,
Peter Schmeichel
Edwin van der Sar
David de Gea
All classy performers, especially Schmeichel
Sandy Cowell
said on 18/Nov/17
@ Nik - Forever the joker, my autocorrect has been at it again!
In the last comment, he tried to change my sentence to '1% of the footballers' EARRINGS be donated to CHARLES!'
Well, I don't have the vaguest idea if Charles wears earrings and if he does, he might prefer to keep them simple, like studs or golden hoops, or better still, wear them in private! Any Charles I've ever known would go along with the football players' earnings in his back pocket instead!
Sandy Cowell
said on 18/Nov/17
@ Nik (Eek! I nearly missed this!)
Hi! I see you have joined in the fun on this page! Admittedly, I don't often write on the pages of football stars but I thought I'd make an exception with this goalkeeper!
He comes highly recommended by you as well, being the World's top goalie! A good goalkeeper is so imperative to a team's success! I used to swear by David Seaman when he was England's goalkeeper. He played for Arsenal, didn't he, but I hadn't met Jim yet, so I never went out of my way to watch their games then.
I think for a footballer to suggest that 1% of their earnings* be put aside for charity* is a very sweet thought, but if I was a player, I would want to intervene and have some say in which charities I wish to benefit instead of there being a great big footballer's charities fund, though that would do an incredible amount of good, without doubt!
I have seen your request on the request page! I went there to put Christopher Biggins' name forward! Hopefully, we will both be jumping in the air one morning to see them up! In my case, I have to make do with arm jubilation, because it would hurt me to jump!
So now before I lose this comment, I shall press send and sigh in relief! I lost a lovely one earlier and the second one wasn't a patch on the original!
Cheers Nik!
Nik
said on 17/Nov/17
@ Sandy Cowell! - Hi!
I thought I would join in the fun on this page! Well, being a Leeds United fan n' all you could say that Man Utd are not my cup of tea like Tottenham are not Jim's cup of tea and Rangers aren't Rob's cup of tea. However I decided to come on here after seeing my friend make a comment on this page!
Despite being a long suffering Leeds fan I have nothing personal against Manchester United in any way other than the harmless banter I have towards the club, in other words it haas its limits and really is just friendly banter, which sadly is not always the case with football fans. I am going to put in a page request for a Manchester United player, Juani Mata, who is a smashing guy and footballer, like David De Gea is too. The reason why I want to put in a page request for Mata though is because he has come up with the innovative idea of footballers giving up 1% of their wages to charity! Plus I want to know his height, which is around 5'7"! Also I am going to put in a request for a mystery Manchester City player, I am not saying just yet to keep up the excitement. In terms of David's height I am going to plump for 6'2.75", and I must also say that he is perhaps the finest goalkeeper in the world!
Finally,I know Greg's height and I have asked him this too, but it is not for me to say and I will leave that to Greg when he gets back to you'
Have a safe and enjoyable weekend!
spainmen192cm
said on 16/Nov/17
I think 6ft2.5 would be a better listing,
Sandy Cowell
said on 16/Nov/17
@ Anonymous and Greg:
I agree with Anonymous that knowing Greg's height would be very interesting, so Greg, could you please spill the beans?
It would also be nice to know your height, Anonymous!
I'll give this huge goalkeeper 6ft2.75. Greg would like his height; I'd be perfectly content with his footballer's salary! 😊💰💳
Edimar1.84
said on 15/Nov/17
190cm on a good day, my guess is about 189cm.
James
said on 15/Nov/17
Yep, 1.90 sounds accurate.
Anonymous
said on 15/Nov/17
Greg said on 14/Nov/17
Very solid height, wish I was this height.
And what height are you ?
Greg
said on 14/Nov/17
Very solid height, wish I was this height.
Jakob
said on 14/Nov/17
I'm surprised you gave him this listing, Rob. I would have thought he can look barely 6 ft 2 at times.
MIncer
said on 14/Nov/17
@MaryAnne
What rumours would they be?
spainmen192cm
said on 14/Nov/17
Rob, how much do you think he weighs, he looks quite slim.
Editor Rob: at most 170 pounds
CR7
said on 14/Nov/17
6ft 2.25 - 6ft 2.5
Johnson
said on 14/Nov/17
De Gea and Federer
Click Here
De Gea with Chicharito and Niall Horan
Click Here
De Gea with Sergio Romero (goalkeeper listed 6'3-6'4 but he is way taller than that)
Click Here
Rampage(-_-_-)Clover
said on 14/Nov/17
189cm absolute minimum
Christian-6'5 3/8"
said on 13/Nov/17
189cm tops
Borats Chicken
said on 13/Nov/17
rob, could his lowest be 6'2.5?
Editor Rob: he can look it at times
Junior
said on 13/Nov/17
It prove Rio Ferdinand to be 6'3.5" if De Gea is 6'2.75"
Click Here
:
2MeterPeter
said on 13/Nov/17
I think he can look 6'3-3.5,
Click Here
: with Pogba they are within a half inch of each other and Pogba looks at least 6'3.5 if you see him with Buffon.
Editor Rob: I think generally he seems more like under 6ft 3 than over it.
CNROM89
said on 13/Nov/17
A bit shorter than that. 6'2,5 i think.
MaryAnne
said on 13/Nov/17
He has nice physique and He looks very handsome. In spite of these fine features of him, I have heard of some nasty rumours about him. If these are genuine, I loathe him. As for height, it suits him.