Davood Ghadami's Height
5ft 11 ¾ (182.2 cm)
English actor best known for playing Khoroush 'Kush' Kazemi on Eastenders. On his casting page he is listed
"Height: 6'(182cm), Weight: 13st. 5lb. (85kg)"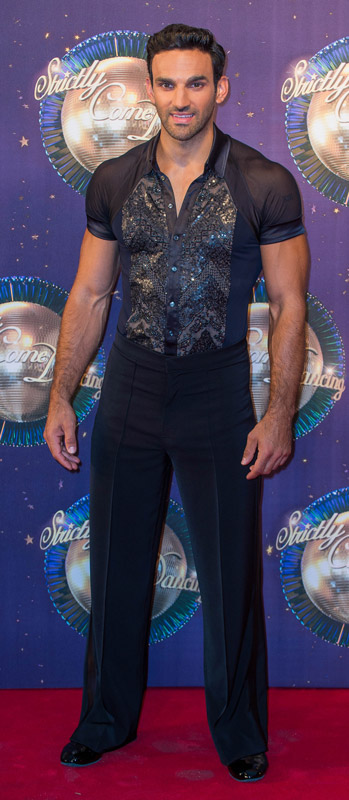 Photos by PR Photos
You May Be Interested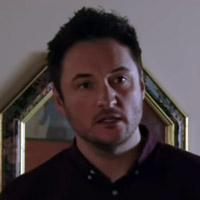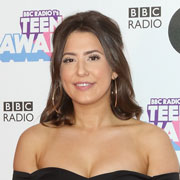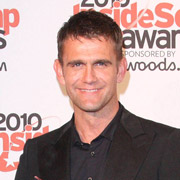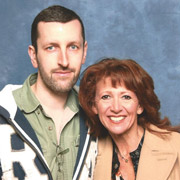 Add a Comment
19 comments
Average Guess (13 Votes)
5ft 11.54in (181.7cm)
Importer
said on 10/Jul/19
5'11 1/2 not totally out of question, but not below this. Generally looks 2.25-2.5inch shorter than James Bye.
saltyfish177cm
said on 20/May/19
@rory yes that was odd. He generally is similar height on screen with danny. i think he can look very close to 6 feet. he holds up well with james bye who is over 6'2
saltyfish177cm
said on 19/May/19
@Rory yes that was strange. Normally he and danny are very similar in height. maybe danny was wearing larger shoes
Rory
said on 12/May/19
Strange how stood right next to Danny Dyer on stage at the Baftas he looked shorter. Is he really taller than Dyer ?
saltyfish177cm
said on 21/Mar/19
Big Rob, to follow up, here is a short clip of Davood standing next to Scott Maslen. What could you give both guys in this moment?
Click Here

Editor Rob
Tricky, but they look quite close actually.
saltyfish177cm
said on 21/Mar/19
Big Rob, he appeared to have 2 inches over Matt Di Angelo, just like Rob Kazinsky did. And he holds up well against the huge James Bye. I can give him the full 6 feet to be honest
Lkkss
said on 5/Mar/19
5'9.75, Just a guess
Colberto
said on 25/Feb/19
Hey rob
does this mean the two best figures are 5'11 ½" or ¾" or he's around 5'11 ¾" 182-182.5cm?
A 183
B 182.5
C 182
D 181.5
E 181
I vote 5'11 ½"
C-D range

Editor Rob
A and D-E I would personally rule out, c-b I feel is likelier.
Sandy Cowell
said on 14/Feb/19
@ Sakz - You're going to get me checking out male footwear now! Actually, I do notice when a fella is wearing trainers, and I think, "Well, they're not adding much to his height!"
But you're right, you know! My boyfriend always looks noticeably taller with just normal men's shoes on, so it's a good thing to start observing male footwear as well as female.
Hey, listen to this: a couple of days ago, I saw a guy, the late Rik Mayall, cavorting about in socks, and he was only normally an inch less than Rowan Atkinson, but with just socks on, blimey, it didn't half make a difference! I had to wait for an episode (of 'Blackadder' BTW), which showed him wearing the same footwear as everyone else. He looked positively tall, or to many a man's way of thinking, indisputably above average.
Take care now, Sandy 😉
Sakz
said on 14/Feb/19
@Sandy Yeah he definitely does. It's just something I happened to notice when he's on screen and it's a trend nowadays so it's common. I'm good thanks hope you're doing well too!
Sandy Cowell
said on 13/Feb/19
@ Sakz - Does he really wear boots then? I usually only check out female footwear, unless, of course, it sticks out a mile, in which case, I keep that in mind when trying to work out a guy's height.
I've known a few chaps who've worn Cuban heels, and I had quite a shock when I saw the wearer without them! In one case, I knew someone who rather had people believe that his feet stank than take off his shoes! Personally, I think that both reasons were behind his reluctance to remove his heels!
Cheers Sakz! I hope you are well!
SMART BERRY
said on 12/Feb/19
182 cm guy
Rampage(-_-_-)Clover
said on 11/Feb/19
Height out of bed, Rob?

Editor Rob
At worst 6ft 1/2, but at times Davood has seemed close enough to 6ft to be guessed it.
Sakz
said on 11/Feb/19
@Sandy In Eastenders he easily looks 6'0 but I'm pretty sure he wears boots which give a taller impression, so the listing I would say seems accurate. His on screen dad who appeared not long ago looked well over 6'0 so regardless of his on screen mum's height, it's no surprise he's almost 6'0 himself as can be the case in real life. As for Bonnie, she left the soap a few months ago.
Peter175
said on 10/Feb/19
I thought he was around average height maybe a little above. I feel like 5'10 is 30-40th percentile for men nowadays, but there are a lot of aged old people who have lost height and men who immigrated from 2nd or 3rd world countries with lower heights so the avg of 5'9.5 seems okay.
I'm 5'9 and taller than all my family members above the age of 40 except 2. I'm shorter than all my male siblings and cousins except 1 (We are puerto rican) even have female family members in my height range and taller
I suspect Davood is taller than his parents and uncles/aunts but for his group he's probably not anything super impressive.
It's just not a good case taking the mean of average height at face value. What actually is the average in your ethnic group, age group and location is going to affect you far more as to how your height is reflected in the population.
Most young non-central american hispanics, north indian and north asians like koreans are easily 5'9"+ these days, and ethnic european and african anglosphere inhabitants that come from upper middle class are pushing 6ft as an average in my experience.
I'm not overestimating my height because I got measured at least 10 times on an electronic stadiometer and was 175.7 as the average of all measurements (wasn't ever above 176.2 in the evening or lower than 175.2)
anyway just a rant, I think he might be a bit lower than near 6ft. maybe 180cm seems better and that's what I would have guessed by looking
Rojina
said on 9/Feb/19
Mmmmm and he's of a similar cultural background too.....
Greg
said on 9/Feb/19
Weird he looks 6'1 here, at least a weak 6'0.
Sandy Cowell
said on 9/Feb/19
Oh smashing! Here we have Bonnie Langford's particularly handsome son, and when you see the two of them together, you can't help but be alarmed that a little thing like Bonnie could possibly have a son as tall and dark-haired as Kush! For those not yet in the know, Bonnie is a former child star with naturally red hair, and always looked younger than her years because of her tiny size. Now, all grown up and starring in 'EastEnders' with a very tall 'son', whom I would have believed to be 6ft1-2, her shorter son having met with a perilous stabbing, it has given Bonnie a chance to return to television work. She is more famous for the theatrical side of showbiz work and even started in Bugsy Malone with Jodie Foster back in the 70's.
I have heard through the grapevine that Bonnie is being written out of 'EastEnders' this Autumn, but I'm sure she'll leave us with a permanent reminder of her days in Albert Square for some time to come by letting her one remaining son make his fortune in the Square in whichever way he sees fit. When I look at him even now, I find it incredible that Kush is that little redheaded child star's supposed son, but biology is a wonderfully strange subject, and I've been assured by someone who lived in Hayes, Kent, which is where Christopher Greener resided for many years, (the tallest man in the UK), that his mother was a diminutive woman of 5ft3, putting this fictitious mother/son relationship completely in the shade!
Davood, or Kush, gets 6ft0.25.
saltyfish177cm
said on 9/Feb/19
Him and Danny are pretty similar in height. It's possible he's even 1cm taller. He can look very close to a full 6 foot
Hopefully the legit 6 footer Rob Kazinsky will have some close up scenes with Ghadami, James Bye, Danny Dyer and some updates ones with Scott Maslen and Jake Wood.