Scott Maslen's Height
5ft 11 ¼ (181 cm)
English actor, best known for playing Jack Branning on BBC soap Eastenders and Phil Hunter on The Bill. He used to list himself in the Spotlight directory as
"Height: 6 feet"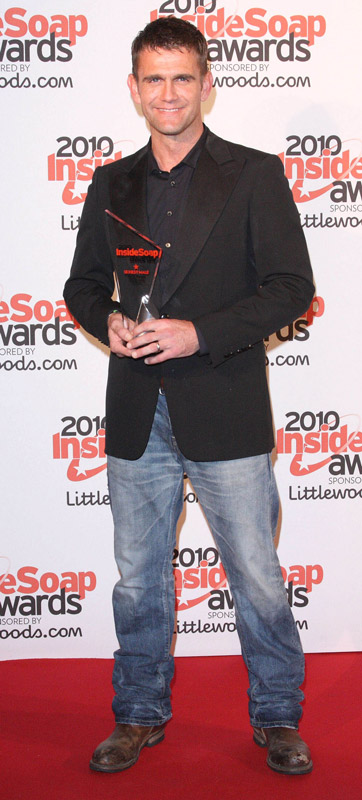 Photos by PR Photos
You May Be Interested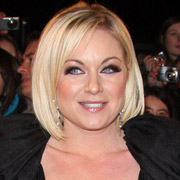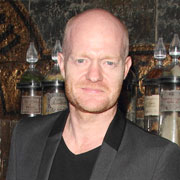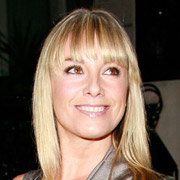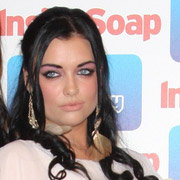 Add a Comment
26 comments
Average Guess (31 Votes)
5ft 11.27in (181cm)
Arch Stanton
said on 5/Aug/20
He's probably just not your type Sandy, super cleancut, polished, obviously spends a lot of time on himself, looks like an Essex car salesman! I would classify him as a himbo.
James B 172cm
said on 6/Jun/20
any guesses for his weight rob? he looks quite a robust fella
FMExTREME
said on 10/Apr/20
A solid 5'11 but nothing more, also Dhrew I dont think the Eastenders cast is short, especially now with the arrival for giant 'Peter Beale'.
Dhrew Ghelani
said on 19/Sep/19
He does look tall on Eastenders (short cast), he's been listed as 6'1 before. But I always thought a strong 5'11. spot on
Caruso Victor
said on 10/Jun/19
I met him on the set of The Bill. I'm 6' and I was a little bit taller than him. I'd say he's a strong 5'11
saltyfish177cm
said on 17/May/19
Scott looked the similar height as Danny Dyer on last nights episode. I think he generally can look a flat 5'11 whilst Danny can look 5'11.5 - 5'11.75
Nik
said on 11/Apr/19
He was recently described on "Eastenders" as being tall!
Miss Sandy Cowell
said on 31/Mar/19
Why this guy's been voted the sexiest soap star I'll never know!
My vote goes to the individuality of Andrew Scarborough! 😛
Scott can have 5ft11.25 but height 'don't maketh the man!'
James Brett
said on 13/Feb/19
rob could this guy have lost half an inch?

Editor Rob
That seems a bit unlikely.
saltyfish177cm
said on 1/Feb/19
Big Rob, I think I have the mystery of Scott's height solved, but I will leave the final verdict to you. Below is a playlist I made which has 6 different short clips of Scott Maslen and Danny Dyer side by side/face to face. They were taken from the 1/01/2017 wedding episode and both guys are wearing pretty much the same footwear so makes for an accurate comparison, but I will leave it to you to say what you think the exact difference is, and what you would peg Scott at.
Playlist:
Click Here

Editor Rob
5ft 10.5 is a figure that is arguable with Danny.
saltyfish177cm
said on 26/Jan/19
i agree that 5'11 is his height. He is always edged out by Shane Richie and Danny Dyer who are 5'11.5, but is noticeably taller then 5'9.5 Jake Wood by 1.5 inches
Sandy Cowell
said on 17/Aug/18
Trust him to cop off with Tamzin Outhwaite! At 5ft7, she is the equivalent of half-an-inch taller than he is for a man, and that is only if he is a true 5ft11.5. The average vote says otherwise, ranking him to be just a fraction over 5ft11. I will go for a compromise and go halfway house: 5ft11.25!
Rory
said on 2/Aug/18
5ft11.5 is probably fair. Has often seemed more 181 in Eastenders but then could regularly pull off 6 foot range in The Bill.
saltyfish
said on 1/Aug/18
Hi rob, I have always thought Declan Bennet (aka Charlie Cotton) to be atleast 6'1, based off his scenes with Jamie Bye (6'2+). Here is him with Scott Maslen, what would you peg him at?
Click Here

Editor Rob
Yeah, Declan may well be near 6ft 1
Zampo
said on 1/Apr/18
If we are going to be precise (from scenes I have seen him in with other cast members), I would peg him at 5'11.25, nothing more.
saltyfish
said on 2/Mar/18
Click Here
Click Here
big rob, what do you think the difference is between these 2? they both always wear shoes never trainers. i guess 1.5inches, it seems to always look that way when they are around eachother

Editor Rob
Minimum 1.5, but sometimes there did seem 2 inches between them.
BrendanBrady
said on 22/Feb/18
I'm not sure on what foot wear they use for him on Eastenders but Danny Dyer was a good 1 inch maybe 1 1/2 taller than Scott so maybe 5'11
saltyfish
said on 21/Feb/18
scott had some scenes with richard blackwood today. very close in height, i think blackwood edges him by 1cm. scott 181cm, and blackwood 182cm (dyer also 182cm
saltyfish
said on 11/Feb/18
he probably wakes up at 5'11.5, 5'11 in evening.
Nik
said on 11/Feb/18
@ Sandy Cowell - Hi mate!
I will be glad when you have had your operation as you will then be pain free and able to walk about a lot more. I did have a feeling that you would return on the 10th February and it was great to be proved correct!
I think that Scott definitely comes across as a fairly tall man and he certainly appears quite a bit taller than Jake Wood, on this late Sunday afternoon I can offer Scott Maslen 5'11.25"! He is above average in the looks department but I am not sure why he gets voted "Sexiest Male"!
It will be good when you get a new phone but we won't have ''im to talk about again!
Cheers!
5'10 lad
said on 11/Feb/18
5'11.25. 1 inch and a half on Jake wood
Sandy Cowell
said on 10/Feb/18
@ Rob, Nik, MaryAnne....
Yes, it's absolutely awful having to limit what I write. I am brimming with ideas since I was completely off line, but anything more than a few sentences just vanishes!
I wish you all a great weekend, yes, you three and everybody else, of course!
Love and hugs! SANDY
XXXXXXXX XXXXXXXX XXXXXXXX

Editor Rob
A shame your phone is playing up, hope you can sort it out.
Sandy Cowell
said on 10/Feb/18
@ Nik - Hi there my friend! This phone is lousier than ever, so when I come out of hospital, I will definitely be getting a new one!
Sandy Cowell
said on 10/Feb/18
Aha - another soap star freshly making his debut as I arrive this Saturday evening with my fingers crossed that my phone will actually allow me a comment!
Well, I never saw Scott as a 6 footer, not even in his old Bill days! Perhaps nearer the 5ft11 mark, so that's what he can have from me! Neither can I comprehend why he gets voted 'Sexiest Male'! That's my view anyway!
jessman
said on 10/Feb/18
He seems more like 179cm to me. Saw a lot of him on The Bill.
Rory
said on 9/Feb/18
Not sure he is quite this tall. I thought Danny Dyer edged him in scenes they've shared together on Eastenders, I'd have thought more 181cm maybe.

Editor Rob
181 is an arguable figure for him too,.