Tamzin Outhwaite's Height
5ft 7 (170.2 cm)
British actress best known for roles in Eastenders, New Tricks and 7 Seconds. In a 2010 edition of the Daily Mail she said
"I'm 5ft 7in"
, although in a 2004 Sunday Mirror, she was quoted saying she stood 5ft 8 inches tall.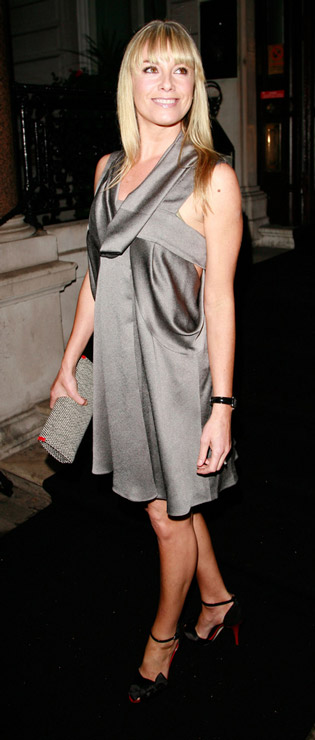 Photos by PR Photos
You May Be Interested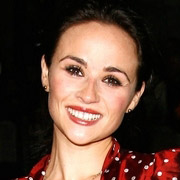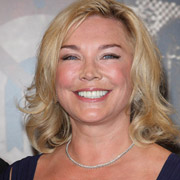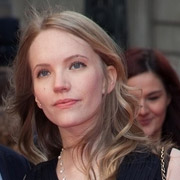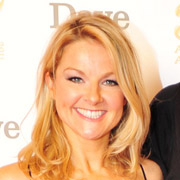 Add a Comment
23 comments
Average Guess (7 Votes)
5ft 7.32in (171cm)
Miss Sandy Cowell
said on 6/Mar/20
I was looking on an 'EastEnders' website for an episode I missed when I seized upon the opportunity to see how Tamzin left the Soap. How very sad it was too - she could hear her recently deceased son, who was shot by the police, calling out to her and she walked towards a burning car, getting hit by a lorry.
Sharon tried to help her, and yes, you could see around 4-5" difference between the two women, depending on shoe heels.
Now Sharon is in the same desperate position herself, having just lost her own son, Denny. Thank Heavens this is just a Soap....
Tamzin gets 5ft7.
Nik
said on 12/Feb/20
It would be great to compare her with Steve McFadden!
Miss Sandy Cowell
said on 5/Nov/19
💐🎂🕯️ Happy Birthday Tamzin! 🕯️🎂💐
Wishing actress Tamzin a very Happy 49th Birthday.
5ft7.25. 💝😁🎈
🎈🎁💐🎂🎈🎁💐🎂🎈🎁💐🎂🎈🎁😁💐
Nik
said on 3/May/19
The average vote is 5'7.19" after 4 votes! All the vowels are in her name!
Rojina
said on 30/Jul/16
Those Eastenders actresses must be TINY to be dwarfed by actresses such as this one Michelle Ryan Laurie Brett or Samantha Womack none of which are listed as no taller than 5"8. I feel sorry for then hee hee
REDO
said on 7/Jul/15
Rob here is Tamzin with 6ft 3 Tom Ellis . Tom is in
trainers while Tamzin is in flat shoes . What height does
she look.
Click Here
REDO
said on 18/Jun/15
Rob I have seen Liz White and Tasmin in shows such as The Fixer and New Tricks.
In those shows Tamzin would tower over Liz . So i was surpised that when you met her she turned out to be 5'7 . Tamzin must be wearing higher heels in those show because she looks at least 3 inches shorter than Tamzin . Here is a pic of Tamzin with her 6'3 husband .Scroll down to the last pic. Dose she look 5'8 here. Tom is in trainers . Tamzin is in flats . I think she looks a solid 5'8 here What do you think Rob?
Click Here
[Editor Rob: I think she can look 5 inches smaller plus the heel difference...which could be 2.5 inch difference at least, they might be 3.7-8 style, hard to say exactly.]
REDO
said on 19/Feb/15
Here she is in a picture with 6 foot Martin Kemp . She is
is wearing heels which give about 2.5 inches in height.
Kemp isnt standing upright and is loosing about inch
in height . Even so he is still close to 3 inches
taller . If she was 5'8 flat she would be only about
2 inches shorter bearing in mind his posture . I give
her 5ft 7'5 in allowing for the fact that he might be
a bit over 6 foot . But I seriously doubt she is a
solid 5'8 . It seems to me she is rounding her height
up when she says 5'7 and 5'8.
Click Here
[Editor Rob: she does look struggling to be 5ft 7 there, I saw another photo I think with an actress I met and put a photo of recently
Liz White
, at least it looks a lot like her, she is in a boot and tamzin is taller there but has heels.]
jacksy
said on 11/Feb/15
Yeah but Rob in that photo is Tamzin not taller than
Donna . Her hat is over Donna.
JORDAN
said on 10/Feb/15
Here she is with 5'8 Donna Air.Is she taller?
Click Here
[Editor Rob: Donna is kinda leaning back a bit, there was another shot
Straighter
. I'm not sure if they have equal heels there. ]
JORDAN
said on 10/Feb/15
The fact that she says that she is 5'7 in one interview
and 5'8 in another interview seems to suggest that she
is in between 5'7 and 5'8 . I think she is about 5'7
and a half.
James B
said on 29/May/14
WOW I thought she was 5'9.5. She looks taller than 5'8 for sure.
Ryan
said on 10/Sep/13
She's a tall woman, definitely fits the description of a leggy blonde.
Arch Stanton
said on 20/Nov/12
Click Here
Yeah see 2:15, doesn't look 6 ft 3 barefoot to me, but he is stooping a little I guess.
Arch Stanton
said on 20/Nov/12
Maybe he is close enough to 6'3" to claim it, but he doesn't look 6'3" proportionally in the Secret of Crickley Hall, although Suranne Jones does claim 5'10.5" which might be affecting my judgement. He's barefoot in the kitchen in the early scenes and I didn't get an impression of him being that tall.
Arch Stanton
said on 19/Nov/12
Click Here
He looks almost a double of Ben Affleck in height and build and features I think. Would 189 be a more reasonable guess than 191?
Arch Stanton
said on 19/Nov/12
Click Here
Rob how tall would you guess her husband Tom Ellis to be? He claims 6 ft 3. He's in the Secret of Crickley Hall with Suranne Jones who claims 5'10.5". He looks about 6 inches taller than her but I suspect she's nearer 5'9". He doesn't really look 6'3" but he does look similar in height and features to Ben Affleck. 188-189cm do you think he looks it in this picture? 191 seems a bit high?
[Editor Rob: he looks close to 6ft 3, I'd say taller than a 6ft 2 flat would look.]
Arch Stanton
said on 11/Nov/12
Definitely tall range for a woman, a legit 5 ft 8 add heels looks about right. She can look 5 ft 9 though.
James
said on 10/Sep/11
This is very suprising cause i thought she was 177cm by watching her on eastenders.
Anonymous
said on 31/Jul/08
I am a 5'7 male and I met her at an award ceremony. She was wearing 3inch heels and was about 4 1/2 inches taller than me. this must make her around 5'8.5 barefoot. so i'd say 5'8 was quite accurate
CelebHeights Editor
said on 3/Dec/05
Sunday Mirror, 2004:
"And I like my height - I'm 5ft 8in"
Anonymous
said on 19/Aug/05
in a magazine they once stated her as 5'8..top sante i believe said this
absent
said on 16/Aug/05
I think she said once 5 ft 8 but I'm not sure.