Tom Ellis Height
6ft 3 (190.5 cm)
Welsh actor best known for roles in TV shows Lucifer, Miranda and film Miss Conception. On his agency he gets described as a 6ft 3 actor.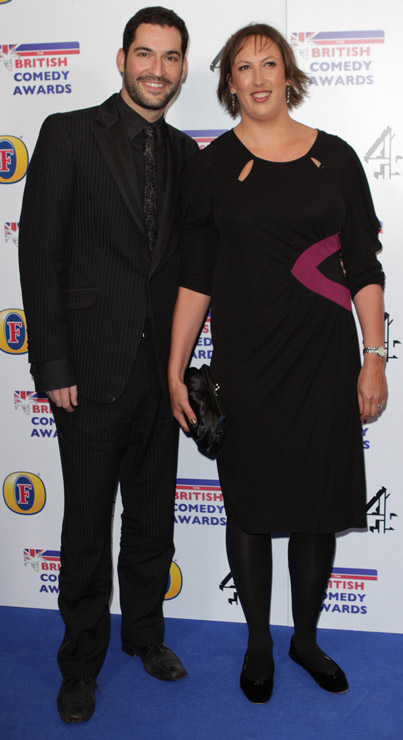 Tom and
Miranda Hart
Photos by PR Photos
You May Be Interested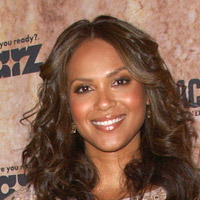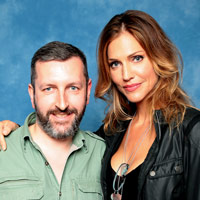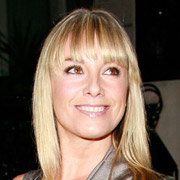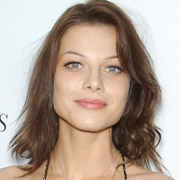 Add a Comment
23 comments
Average Guess (30 Votes)
6ft 2.88in (190.2cm)
Andrea
said on 14/Jun/19
Hard to believe he's anywhere near 6'3 with Pellegrino here
Click Here
Click Here
Click Here
(well, unless Pellegrino really is 6'3 himself 😊), but yeah, although for some reason he doesn't give me such a tall impression on Lucifer, when you see him with other tall guys such as McTavish and Welling in fact... he's got to be somewhere around 6'3. At worst 6'2.5.

Editor Rob
I don't think I've seen Tom standing great in any photo ops with folk...

Gaspergoo
said on 29/May/19
That sounds do silly.....6'2-3/4" vs 6'3".....hardly any difference....
Johan 185 cm
said on 13/May/19
Click Here
This guy is a nightmare he barely ever stands tall, always slouching or leaning in. I foudn this one with 5'10" listed and confirmed Tricia Helfer. Pics fromt he event show she has a 3 in heel like when she met Rob.
6'1" in heels and Tom has 3" on her so he is indeed around the 6'3" mark on the rare occasion he decides to stand straight.

Editor Rob
On Lucifer he generally seemed a 6ft 3 guy, I would have said he edged out Tom Welling, but he does look a general slouchy guy in photos with people.
Johan 185 cm
said on 13/May/19
Looks a decent enough 6'3" when he stands tall. He was easily 4cm taller than Graham McTavish (listed 6'1.5") in Season 4.
I believe there is more chance of him being 6'3 1/4 than 6'2 1/2 Rob. 6'3" is a decent shout though.
GRIT
said on 17/Apr/19
I would imagine him to be a legit 190 guy, 6'3" max.
KimKam
said on 15/Apr/19
My Brother who is 6'4" took a picture with Ellis and both seemed to be the same height maybe Ellis was .5" shorter. I would show you the photo but I don't know how to link it. Final Verdict for Ellis: 6'3.5"
Joao Pedro
said on 10/Apr/19
Hey Rob! How much do you think he currently weighs? He looks like he has gained some real muscle. What's your estimation on his weight?

Editor Rob
Might be 190-200 range.
Christian 6'5 3/8
said on 31/Oct/18
Doesn't quite look a full 6'3" next to 6'1" listed Miranda Hart.

Editor Rob
On Lucifer I think overall he can seem 6ft 2.5-3 range most of the time.
Minthit
said on 28/Oct/18
Lol.. this guy love reminding people that he and Tom Welling are of same height while wearing dress shoes...
Aelwen
said on 29/Sep/18
Morning 6'2.75-6'3"
Evening 2'2"
His footwear might give him another half of inch so it's hard to say. With right shoes he might look like solid 6'3
Junior Hernandez 1990
said on 16/Aug/18
Ellis needed a downgrade since Welling get a 6'2 1/2 listing now. There isn't visible difference between them.
184guy2
said on 8/Aug/18
If welling is just 6'2.5 than this guy deserve a downgrade , doesn't Rob ?
MAD SAM
said on 21/Jul/18
Always seems like a 190 cm man, gets 6'3" from me !
Junior Hernandez 1990
said on 27/May/18
Alot of 6'3 claim actors were all 6'2.75" just like Tom Welling. But they just round up then rounding down and some were worst like 6'2-6'2.5". Tom Ellis may not be taller than Welling.
Allie
said on 6/Mar/18
Tom has always seemed more humble and resevered tbh not surprsied he doesn't seem to up in your face about his height.
Kelly09
said on 4/Mar/18
6'3" is spot on
SD(171CM)
said on 25/Jan/18
In this video:
Click Here
Tom Welling and Tom Ellis have a sit down interview at 0:16 and 2:35.Tom Ellis keeps mentioning that he's and Tom Welling are both 6'3.It's kinda fitting that the guy who played Superman is 6'3 and humble and the guy who plays Lucifer is 6'3 and kinda smug about it...
I don't know why,but I've met plenty of tall guys,and some of them will CONSTANTLY remind you how tall they are...e.g..Tom Ellis...while the other fraction of tall guys,will downplay the fact that they are tall...e.g.Tom Welling.
Justme
said on 12/Dec/17
Ellis looks shorter than Tom Welling who is listed as 189 cm. Rob or is it just footwear?
Click Here
Click Here
Editor Rob: I doubt Ellis is shorter than Welling, at worst the same height.
Tony
said on 25/Nov/17
He looks shorter than Tom Welling who is only listed at just under 6' 3"
KH
said on 13/Sep/17
Most will know him from Lucifer but was also great on Miranda. The characters he plays on the two shows couldn't be more different really. 6'3 seems right a few inches taller then Miranda Hart who is quite tall for a woman.
Zach
said on 19/Jul/17
Looks 6"2-3 I think he is 6"3 and its's a fair listing but nothing above 6"3.
Borats Chicken
said on 28/Apr/17
Rob, why is there 2 Lucfier? the other one is Lucifer
Small man syndrome
said on 1/Apr/14
yep, 6 ft 3 is spon on. Very tall dude.