Lauren German's Height
5ft 6 (167.6 cm)
American actress best known for roles in films Hostel 2 and TV series Lucifer, Chicago Code and Hawaii Five-0. On her twitter page she gave her height, saying
"I'm 5'7""
.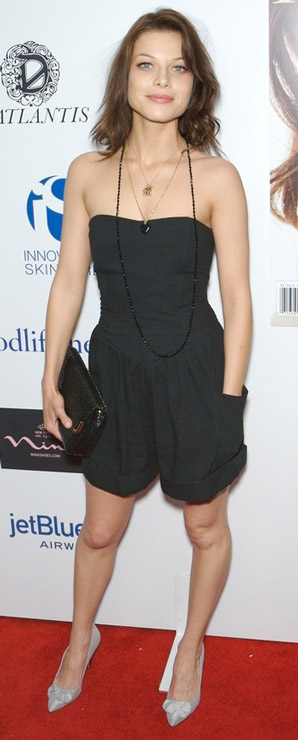 Photos by PR Photos
I am 5'7" but my ego makes me around 5'9"
You May Be Interested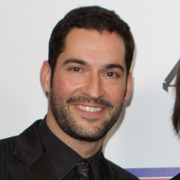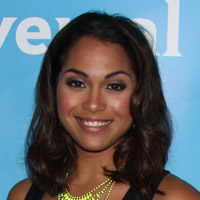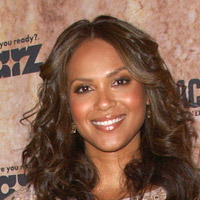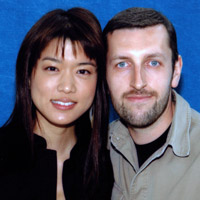 Add a Comment
25 comments
Average Guess (28 Votes)
5ft 6.17in (168.1cm)
biblicalmonster
said on 10/Jan/21
Any idea on her weight? Rob?

Editor Rob
125-7 would have been my guess
Leesheff85
said on 8/Jan/21
5ft 7 is at least an inch too tall for lauren
Xingran Peter Sun
said on 5/Jan/21
She looks pretty tall right next to Tom Ellis, 5'7 would be legit.
Leesheff85
said on 31/Dec/20
Rob I think vera jordanova from hostel 2 should have a page she plays axelle in the film and is a famous model and cookbook author she looks maybe 5ft 11. She has modelled for karl Lagerfeld, Thierry mugler and macys
Miss Sandy Cowell
said on 1/Dec/20
💐🎂 A Belated Happy Birthday to the gorgeous Lauren German, who celebrated her 42nd Birthday two days ago. 🎂💐
5ft6. 😄👍🌹
Leesheff85
said on 29/Nov/20
She definitely isnt 5ft 7 she was comfortably shorter than jessica Biel and erica leehsen in the Texas chainsaw massacre 5ft 6 would be the tallest she looks possibly 5ft 5.5. Even bijou Phillips had about 2-3 inches on her in heels just basic 3 inch heels without a platform
Miss Sandy Cowell
said on 29/Nov/19
💐🎈🎂 Happy Birthday Lauren! 🎂🎈💐
Happy Birthday Wishes to lovely Lauren. She turns 41 today.
5ft6. 😁👍
🕯️💐🎂🎈🕯️💐🎂🎈🕯️💐🎂🎈🕯️💐🎂🎈
Nik
said on 24/Jul/19
The average vote is 5'5.99" (18 votes!) and now she has 18 comments!
KamKam
said on 8/Apr/19
Looks 5'7" in Lucifer
181.6
said on 6/Apr/19
She looks at least 5'7 in lucifer, nice proportions
Aelwen
said on 30/Sep/18
167 looks legit.
MAD SAM
said on 21/Jul/18
Pretty woman 168 cm alright !
Nik
said on 13/Jun/18
@ Sandy Cowell - It must be great for both girls to star in several films together and build up a great friendship too! This will be handy for height enthusiasts in terms of comparing their heights and a great chance for their friendship to flourish!
lee168cm
said on 13/Jun/18
Funny how bijou looks taller than Lauren in every single photo of them together but maybe bijou wears higher heels personally I think they could both be 5ft 6in
Sandy Cowell
said on 13/Jun/18
Yes, Nik, and I saw it again recently and thought EXACTLY the same thing! I went through a stage of buying Bijou Phillips films as she is a funny, pretty and vibrant young actress! It turns out that Lauren was in at least two of them with her! That's three or so films wherein the girls star together! I think they must be great friends! 👩‍❤️‍💋‍👩
Lauren gets 5ft6 today from me.
Nik
said on 10/Jun/18
@ Sandy Cowell - Poor girls then, no wonder you wanted to dive into your 📺 to rescue them!
Horrible Vera may make her look tiny but she sure ain't, she ain't 5'7" either!
Lauren German can have 5'6"!
Sandy Cowell
said on 8/Mar/17
I feel like climbing into my television to rescue them! Grrr!!! 😪😓😭
Sandy Cowell
said on 8/Mar/17
Some while later...
I have just paused the film Hostel II, and I can see that Lauren has dark brown hair in the film instead of the lighter brown as depicted above! That's part of the mix-up, I guess! I go a lot by hair!
Also, I think she looks quite tiny, with fine, chiseled facial features! I know she doesn't qualify as tiny, but next to that horrid Vera character, she looks it! All three girls do!
So I'll grit my teeth and brave the rest of the film!
Sandy Cowell
said on 8/Mar/17
@ Lee168cm - Yes, 5ft11.75 seems far more likely for Vera! I think Lauren might have had a different hair colour in 'Hostel II'; all I have to do is walk over to the other side of the room to check this out! If I can tolerate what gets done to the small, dark-haired girl Heather, who also appeared in 'The Devil's Advocate', then I might choose to watch it, but that scene with Heather really makes me feel sick! It is one of the worst I've ever seen and Eli Roth praised her for how she coped when it was being filmed!
Thank you once again for your trouble!
Lee168cm
said on 6/Mar/17
No problem sandy. Just looked myself and it now seems most sites have vera at 5'11 and three quarters while Google says 5'11 so maybe i was wrong with the 5'10 she does seem a lot taller than Lauren in hostel 2 would you say vera is 5'10 or closer to 6 foot judging by photos or her appearance in hostel part 2 rob?
Sandy Cowell
said on 5/Mar/17
# Lee168cm - Thank you! I'll check that out as I own a copy.
Vera Jordanova is someone I've never heard of! The tall girl recruiting in 'Hostel II' is her then! Thanks - I am very
interested in little snippets of information like that!
Lee168cm
said on 3/Mar/17
Sandy I think you mean vera jordanova she played axelle who recruited the victims vera is 5'10 so did tower over most. Lauren and bijou I believe are both 5ft 6in and heather matarazzo maybe 5ft 3in
chae
said on 3/Nov/16
she's vthe same height as scott caan so 165 cm is right
Sandy Cowell
said on 24/Oct/16
I thought Lauren was MUCH taller than 5ft7, as she says herself.
The only example of her acting I have seen was as a recruiter of victims in 'Hostel 2' and that is not a very nice introduction! The other girls in the film must have been tiny, as she towered over all of them. There was also a huge painting of her on a vast wall, which verified in my mind that she was at least 6ft!
It could well be the case that a very tall girl was needed for the part and perhaps trickery was used to fool the viewers! It certainly worked on me!
Sam
said on 3/Sep/14
Roughly accurate I think and she has beautiful dark eyes.