Tricia Helfer's Height
5ft 10 (177.8 cm)
Canadian Actress and Model known for playing Cylon Number Six in Battlestar Galactica. Her agency listed her as 178cm and in her Website Q/A section, she said
"5' 10"
. However, in a video diary with Katee Sackhoff she claimed after back surgery she 'regained' height to now reach 5ft 11, which she also said on twitter in 2011
"I was 5'10" until I had back surgery (artificial discs) last year and now I'm 5'11"
. In 2013 she mentioned
"I'm only 5'10.5" but you get me in 4" spikes and..."
. In this photo I have 1-inch sneakers, she has about 3-inch heels.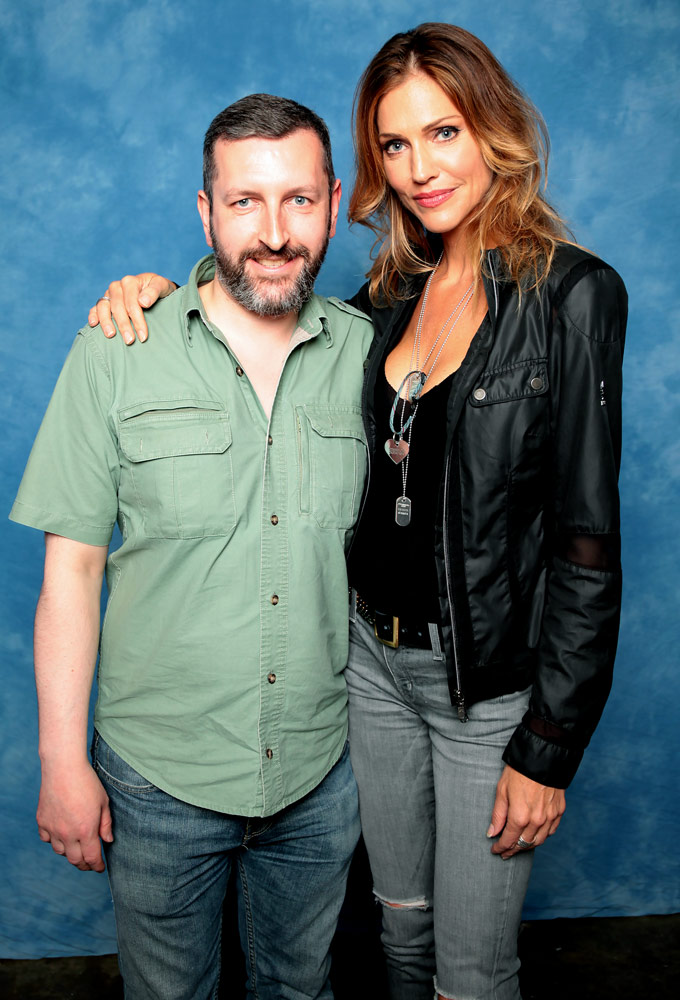 5ft 8 Rob and Tricia @ LFCC 2017
You May Be Interested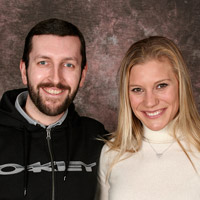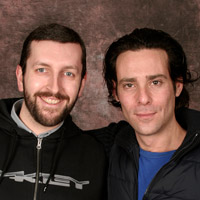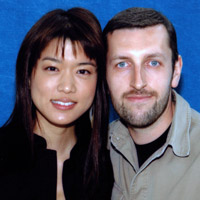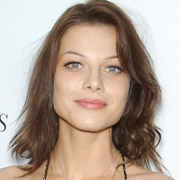 Add a Comment
65 comments
Average Guess (49 Votes)
5ft 9.96in (177.7cm)
ChaosControl 6'2.5
said on 14/Jan/21
She has him by 1.75 inches with 2" footwear advantage, it says so on this page.
ChaosControl 6'2.5
said on 14/Jan/21
Where's this Tricia is 6'1 rubbish come from
Leesheff85
said on 13/Jan/21
She doesn't look 6ft 1 next to you. That doesn't look like a 4 inch difference
ChaosControl 6'2.5
said on 11/Jan/21
Nice to see a tall lady who's prepared to wear 3-inch heels around average men. Too many tall women wish they were shorter, it's pretty cool seeing Tricia own her height
Chris Junior Hernandez 1990
said on 28/Oct/20
Tricia lightest to heaviest in her work is probably weigh in at 115 to 130 pounds max.
Mimi
said on 29/Sep/20
There's a photo of her and Grace Park I saw and she looked 4 inches taller. Turns out in the full-body shot, Grace is in a really flat sandal and Tricia in heels.
NinEl
said on 9/Sep/20
1.79 no less!
Nik Ashton
said on 9/Jul/20
She towers over Rob!
Christian 6'5 3/8"
said on 25/Apr/20
@Bobby
You might need to get your eyes checked, if you think she looks anywhere near 6'1" with Rob, no offense. So that means Rob's magically 5'9.5" now?
Malik
said on 21/Oct/19
She looks taller than 5'10 in this picture
Ratman
said on 8/Aug/19
Rob, how do you meet so many of these people, and also do they know who you are?

Editor Rob
Nearly all photos are at conventions, so I'm paying money. A small percentage might know of celebheights.
Rampage(-_-_-)Clover
said on 2/Aug/19
Rob, so was she 6ft1 with the heels when you met her?

Editor Rob
I'd have said she seemed like a six footer from my perspective, I'd expect she would have measured 6ft 1 in heels for sure.
Max Gendale
said on 9/Mar/19
Watch the Supermodel of the World 1992 contest on YouTube. She is among the taller contestants. Agencies are strict with the height requirements and body measurements with unknown (and new models). So I believe that she is around 5'10". She has never claimed a lower height. If she was really shorter, she probably would have claimed a lower height when she started acting. Being a 5'10" actress among the many short male leads in Hollywood is not exactly beneficial.
Junior Hernandez 1990
said on 1/Mar/19
Still higher chances Tricia was more like 5'10 than 5'9 1/2-3/4. But her 5'11 was over. She use to be listed 5'9 on many sites before Rob got her listed here correctly.
Mimi
said on 27/Jan/19
I can see her as 177cm flat. Not 178cm.
Zampo
said on 19/Nov/18
Looks 5'9.75 range barefoot, I wouldn't go under 177 cm but wouldn't go over 177.8 (5'10 exact) cm. 5'10 looks a something she would measure at maybe 11 am in the morning.
Aelwen
said on 29/Sep/18
178 cm seems legit.
Brick-a-Brack
said on 2/Aug/18
"Killer Women" stand-in/double casting call for Tricia in September 2013 specified 5 ft 11 in and 130 lbs.
Click Here
MAD SAM
said on 21/Jul/18
This seems about right, she's tall as Amazonian at 178 cm
2000 B
said on 19/Jun/18
Hey dear rob in this photo he have heels?

Editor Rob
She has heels on yes
Minos
said on 12/Jun/18
She is Gorgeous. Sad we don't see her that much after Battlestar Galactica.
Johnson
said on 8/Jun/18
She looks 5'9
Mimi
said on 8/Jun/18
She really seems just below 5ft10 for me. I'll give her 5ft9.75
6ftMedium
said on 2/Jun/18
She is 5'9 (without shoe advantage 1" taller than Rob)
Hijoputamus
said on 2/Jun/18
She looks over 180 cm
Interval
said on 19/Mar/18
But Rob based on the pictures with her and Mandy Moore, does it give you the impression that Moore might be over 5 foot 10 or the same height as Tricia?

Editor Rob
It's easy for a half inch to be lost in photos through even subtle posture changes, I'd probably say they were reasonably close in height but a measurement would find out if Tricia was the taller of the two or not.
Interval
said on 16/Mar/18
Rob is there a chance that Mandy Moore is taller than Tricia?

Editor Rob
I wouldn't have thought so.
Mimi
said on 3/Mar/18
Rob if you met Mandy Moore or Charlize Theron and they're in similar heels to Tricia, would they look similar to as what Tricia did in this photo?

Editor Rob
It's quite possible, depends on how well they stand of course!
Peter 179cm
said on 1/Mar/18
@ Bobby More like 179cm or at most 180cm.
The Shredder
said on 1/Mar/18
Paul Reubens Looks 5'8 range there with 5'5 Wood.
Mimi
said on 1/Mar/18
Rob would you say there's less than 1/2 inch between her and Mandy Moore? The two of them looks similar and Mandy can seem taller but Tricia seems to be standing loose.

Editor Rob
In
This shot
with Moore I think Moore has a slight edge, but of course could be half inch better posture than Helfer.
You can also see
Bruce Boxleitner
beside them both at that event.
5ft7Accountant
said on 27/Feb/18
Rob, I have a photo with her too! How tall do you think I am in this photo? I am wearing my Jedi attire with 1" heel boots(
Click Here
). I can confirm that she is wearing really high-heels like 3"-4" shoes. The photo was also taken around 2:00 PM.
Click Here

Editor Rob
I doubt the boots you have are any more than say 1.25, at the most.
Bobby
said on 26/Feb/18
She looks 6'1 here.
Peter 179cm
said on 26/Feb/18
No more than 177cm considering footwear.
Nik
said on 25/Feb/18
I can offer Tricia 5'10", no more but 5'10" is fine!
Interval
said on 24/Feb/18
Rob I'm not sure she looks 4 inches tall here. Your head is definitely higher than her eyes. Do you think tilting her head down is making her lose a fraction here?

Editor Rob
I don't think either of us are at our tallest,I do think she seemed much nearer 6ft, which when near 2 inch heel advantage is removed is close to 5ft 10.
Mimi
said on 24/Feb/18
Rob what I meant was she is closer to 5ft9.5 because she generally looks like 177cm or 5ft9 3/4

Editor Rob
5ft 9 3/4 might be the absolute lowest I'd try to guess...I suppose in person, someone like Natasha Henstridge wasn't actually much smaller than her, but I'd still go with 5ft 10.
Interval
said on 23/Feb/18
Rob you must be clear. When you say 3 inches heels do you mean her heels give her 3 inches or her heels are 3 inches high?

Editor Rob
I always talk about how much footwear gives, so yes near a 2 inch advantage.
The Shredder
said on 21/Feb/18
It looks no less than 3 inches and you can tell her neck is down , It'd look about 4 if standing better. 5'10 is fair , just no taller.
Mimi
said on 21/Feb/18
I feel she is closer to 5ft9.5 than 5ft10 because she looks to be about 3 inches taller than Rob at most and she has a 2 inch more footwear. If Rob is 5ft9 in sneakers, she's reaching 6ft which I would say her barefoor height is more like a strong 5ft9 plus than 5ft10.
Just my opinion. 😉

Editor Rob
I feel in person 5ft 9.5 would be too low, I would be very surprised really if she only measured that tall.
Mimi
said on 20/Feb/18
She must be bordering 6ft1 in those heels given that they around 3 inches of extra height
Andrea
said on 18/Feb/18
She looks more 3 inches than 4 inches taller than you here, so closer to 5'9 than 5'10, considering that she has a couple of inches more footwear than you...

Editor Rob
I wondered about her claim and whether she looked over 6ft (in order to be say 5ft 10.5 or even 11 as she had seemingly been measured), but I wasn't sure on that, I thought she was very near 6ft flat, minus a footwear advantage and 5ft 10.
Interval
said on 16/Jan/18
Rob, she said she grew after back surgery?

Editor Rob
Some people genuinely can regain a fraction, it's not impossible.

Other times, people may measure at different times of the day, or on a different device, which may well make them think they grew or lost height.
David
said on 14/May/16
Rob, what about Jennifer Bini Taylor, Tricia and Jennifer were in Two and a half men. Jennifer looks 5'7. You should add her.
Editor Rob: she did once claim to be 5ft 8, in heels she could look taller than sheen.
indy
said on 15/Aug/15
The previous comments seem spot on. In Galactica, she looks 1 inch taller than Lucy Lawless in ever shot. Lucy is slightly below 5'10.
Just
said on 15/Sep/14
She does look two inches taller than Grace Park, not just one inch.
Marvin P.
said on 10/Jun/14
I've met Tricia Helfer before for a party for Mass Effect 3. I'm 5'10" and a half without shoes on. In sneakers, 5'11". I was eye-to-eyebrow with her and she was dressed casually, in flip flops. So 5'10" (179cm) and a half is extremely accurate. She IS 5'10" and a half, or 179 cm.
Alford99J
said on 18/Mar/14
Beautiful woman, very tall too. I actually don't get why she said "I'm only 5'10.5"" she's very tall for a woman, where does she live in a land of giants!?
max
said on 10/Feb/13
She won the Ford Supermodel of the World competition back in the 1992. Those modelling agencies are strict- they lean you up against a wall and measure you. At that time she said she was 5'10".
Silent D
said on 26/Oct/12
Looked really tall on dark blue next to dylan mcdermot who i think is about 6 foot. 180cm.
Stuart
said on 31/Dec/11
She's listed as 5' 11" in some biographies. The agencies always seem to say tall women are much shorter than they are. She towers over most of the men in Galactica and must be 6' 1-2" at least.
Yuno
said on 29/Nov/11
She was an inch taller than 5'9" Yvonne Strahovski in big heels, I don't think she's taller than 5'8".
Editor Rob
said on 22/Mar/11

Right at 38 minutes or so in that video link you posted. Interesting she says she 'grew' an inch with back surgery at 36....Katie's answer was that she says she's 5ft 6...and a half but has no real idea, she could be anywhere from 5ft 5 to 5ft 6.75. I thought Katie was around around 5ft 6 :)
Tricia would be the first to get a 'reverse' peak/current height if this is true!
ghdlmng
said on 21/Mar/11
This is from one of Tricia's LA Ride UStream videos with Katee Sackhoff:
I was always 5'10". And since my back surgery I'm 5'11". I grew an inch at 36 years old because of my back surgery. So, yeah, I'm now 5'11", but I still say I'm 5'10".
Link:
Click Here
linke
said on 7/Mar/11
Rob,i think just like rachel hunter,she's 5'10.5 who just rounds upto 5'10
JT
said on 13/Feb/11
Walked right past her at New York Comic-Con on her way to her autograph table. She seemed around 5'8.5 or 5'9. I don't think she is 5'10 or 5'11. Very beautiful, and thin in person.
ghdlmng
said on 3/Feb/11
Tricia is 5'11. She admitted it in one of the LA Ride livestream videos with Katee Sackhoff.
Jack
said on 1/Dec/10
she has a slim build, so she'll probably look taller
Anonymous
said on 3/Dec/08
In a Q&A she said she was a little bit over 5'10".
TNTinCA
said on 21/May/08
It's the heels that make her seem taller. I think 5'10" flat is correct. But she always towers over everyone on BSG due to those stilettos.
Mir
said on 5/May/07
No, possibly Jensen is 1.83m
Franco
said on 16/Mar/07
she had heels on the SUPERNATURAL episode RoadKill, she looked almost the same height or maybe 2cm taller than JENSEN.
Jensen is 1.85 if i recall?
she must be then 1.77 if she is taller than him 2cm which with heels make her 1.87cm.
yeah 5.10 could be correct, she is canadian and girls there average 5'7
Anonymous
said on 7/Jul/06
She states on her website that she's 5'10".
horacle
said on 11/May/06
It's right she always wears big heels. I think she is more 175-176cm (5'9)
BackStageJim
said on 14/Mar/06
She was wering 3" heels and had to be 6' at BAttlestar con. At 5'8 was was very much looking up to her