Diana Silvers Height
5ft 9 (175.3 cm)
American actress and model, known for appearing in film Ma. On Build Series she said
"My manager was like 'Hey, we're telling the director you're 5-8...because Octavia's like 5-3', and I was like What is she in I went out for, and they were like 'She's playing Ma'. I was like 'I can be 5-8'. If I believe it I will be Five-Eight...I'm Five-Ten and a half"
. One of her model agencies described her as
"5'9.5"
with measurements 33.5-23.5-35.5.
She also said in an audition tape
"I'm 5 foot 9"
.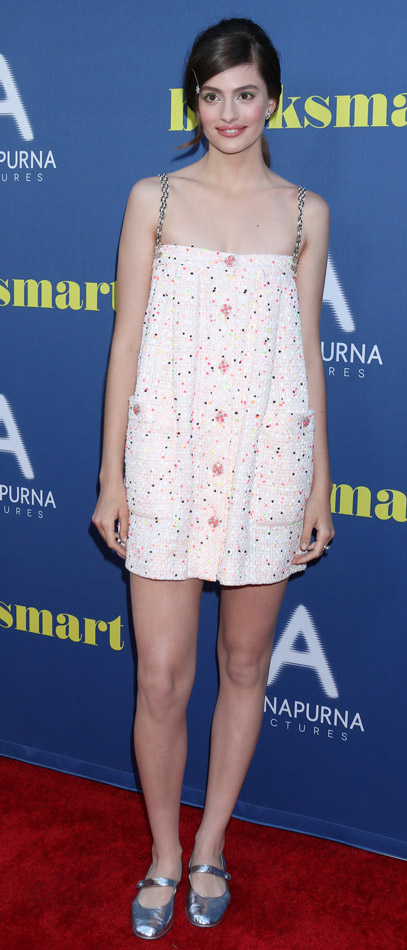 Photo by kathclick/BigStock.com
You May Be Interested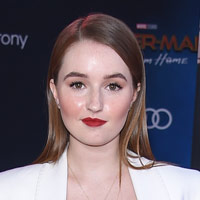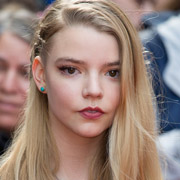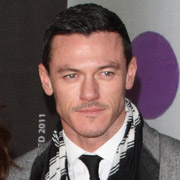 Add a Comment
14 comments
Average Guess (26 Votes)
5ft 9.38in (176.2cm)
Chris Junior Hernandez 1990
said on 5/Dec/19
Diana atually claim 5'10 and 1/2 before she start claim 5'9. I guessing she could be closer to 5'9 1/2 since Octavia Spencer is 5'2 not 5'3. Her modeling agency listed her 5'9 1/2 that might be a true height. More i look at her feel shes too tall for flat 5'9 and too short for 5'10 so in the middle would be it.
itsjolt1
said on 20/Oct/19
@Rob , in response to your reply, when you said you think the "truth is closer to the original one," did you mean her original claim of 5'10.5 back in May of this year? or her 5'9 claim in her audition tape? Because to be honest I think 5'9 suits her as she claimed back in Feb 2018 in that audition tape, I'd give her 5'9.25 at most. I've noticed that when celebrities claim different heights, the shorter one is 99% of the time the most accurate.
Also, if you watch the episode "Fresh and Blood" of Into the Dark on Hulu on which she's in, she seems about the same height as Dermot Mulroney who you have listed as 5'8.5! (he might have been wearing a bit taller footwear though.)

Editor Rob
The claim of 5ft 9, it seems to add up with some other actresses...she boosted Octavia Spencer to 5ft 3 when she claimed that 5ft 10, although Spencer only claimed 5ft 2.
itsjolt1
said on 20/Oct/19
Hello Rob! I recently found this self-audition tape that Diana did for Stranger Things back in February 2018 (she auditioned for Robin), she says she's 5'9! I think that's 100% accurate, she says it confidently & I don't see a reason why she would lie about it when auditioning for one of the biggest shows out now!
Link :
Click Here

Editor Rob
It's interesting she has 5ft 9 and 10.5 claim, I think the truth is closer to the original one.
Iman Ahmad
said on 12/Sep/19
I Guess She Is 176,5 cm Barefoot , She Has 176,5 cm Body , A Lovely Woman ,
Nik Ashton
said on 9/Sep/19
This girl has height on her mind!
Lazar99
said on 7/Sep/19
Well,I really can't ever see her as high as 5ft10 1/2 , probably 5ft9 or 5ft9 1/2 max.
ajax509
said on 6/Sep/19
@Editor Rob
Do you think she measures 5ft 10.5 first thing? She seemed quite confident.
Nik Ashton
said on 5/Sep/19
She's very interested in height!
Card Master
said on 5/Sep/19
This fits her better! Also Rob, she doesn't seem to be in the Diana heights article.

Editor Rob
It can depend on page caches, sometimes lower visited pages aren't updated as often as the main star pages.
Miss Sandy Cowell
said on 5/Sep/19
This beautiful, sleek brunette can have 5ft9.5.
What a doll! 😁💐👩
khaled taban
said on 5/Sep/19
I see 5'9.25" more than 5'9.5" , both heights are possible though!

Editor Rob
They are more likely than a 5ft 10.5, that seems quite a high claim.
Chris Junior Hernandez 1990
said on 5/Sep/19
The 5'10 girl look a big 1/2 inch taller than Diana. Diana is listed right on 5'9 1/2.
Littlelee5ft6
said on 5/Sep/19
If she's 5ft 9.5 brit must be 5ft 7ish
Iman Ahmad
said on 5/Sep/19
I Guess She Is 176,5 cm Barefoot , She Is 176,5 cm Barefoot , But No More Than This , A Lovely Woman ,