Dillon Francis Height
5ft 11 (180.3 cm)
American DJ and music producer. On twitter he once claimed "5' 11"


You May Be Interested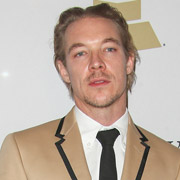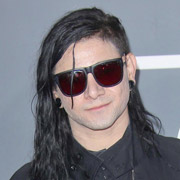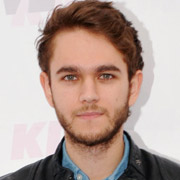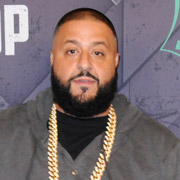 Add a Comment
11 comments
Average Guess (9 Votes)
5ft 10.5in (179.1cm)
aal01
said on 20/Aug/19
Francis hangs out with Nick Colletti and Evan Breen who both claim 6'2 which is almost definitely not true. Nick Colletti seems like 6'0.5-6'1 and from pictures I've seen Breen has to be 5'11 as well. He also hangs out with Tanner Getter who I don't think has ever claimed a height but looks about 5'9-5'10.
Greg
said on 4/Jul/19
@186 he looks a strong 6'0 guy next to that guy personally I thought Ronaldo had the edge on him. But I am not sure on their footwear and also would have to see them together. But I think DJ Snakes listing of 6'0 is accurate he could be a guy who wakes up 6'0.75-6'1" and ends the day at 6'0 or 6'0.25" surely a tall guy.
186
said on 29/May/19
@Greg yeah sometimes he look around that mark. But there were so many times i feel like he's a 6'2 dude
Like here how he look with perez
Click Here
And compare perez to ronaldo, who i think around 6'1 or a bit taller
Click Here
Click Here
i really think that snake could be a little taller than ronaldo
Greg
said on 23/May/19
@185cm Well from what I've seen of DJ Snake he looked around a 6'0 guy, 6'2 would be too high, wouldn't even go 6'1 bare feet for him.
185cm
said on 17/Apr/19
@Greg
Yeah, but in some picture Dj Snake with his good posture can look as tall as tchami, sometimes only about 0,5 inches shorter. I don't think that he's only 6ft. Snake often standing with a very wierd posture. He looks about 6-7 inches taller than neymar and clearly taller than drake
Tchami is a huge guy, and he really could be 6'3"
Greg
said on 9/Apr/19
@185cm I always thought Dj Snake was more 183cm like if Dillon is 5'10.5-5'11 Snake might be 6'0-6'0.5 Tchami is around 6'3-6'4ish I believe. Wonder how tall Malaa is I thought maybe between 5'9-5'11
185cm
said on 8/Apr/19
He's about this range
That put Dj Snake about 6'2
Greg
said on 4/Apr/19
@Mohamed see I've seen some pictures where Dillon barely looked 5' 10 but he easily looks a strong 5'11 range there are some photos on his Snapchat story if I can find them I will link them I would have guessed him at least 5'11.25-5'11.25 He seems to slightly edge out Diplo so assuming Diplo is 5'10.25-.5 I can see Dillon 5'10.75-5'11.5 not over though.
Mohamed I
said on 3/Apr/19
Looks like a 5ft10 - 178cm
Greg
said on 3/Apr/19
Him and Diplo look really close almost identical to almost wonder if Diplo might be like 5'10.75" because in some photos he even looks his height/taller in similar footwear. I seen Dillon with Calvin Harris and he looked around 6-6.5 inches or so shorter than him. But Harris was dropping posture I believe.
Ehsan
said on 3/Apr/19
5 10 easily