Dolores O'Riordan's Height
5ft 1 ½ (156.2 cm)
Irish Singer, best remembered for The Cranberries.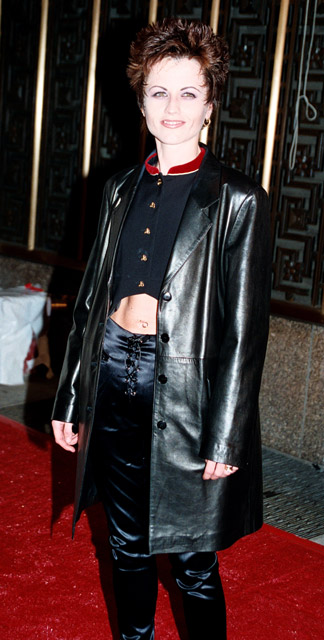 Photos by PR Photos
Add a Comment
13 comments
Average Guess (11 Votes)
5ft 1.89in (157.2cm)
Rojina
said on 29/Dec/18
NO WAY!!!! I always thought she was at least 5"6 or something. Disappointing
Cliff
said on 24/Nov/18
I'm guessing that this is probably a "slight" exaggeration:
Click Here
I've seen several other articles that referred to her as five-feet nothing. While I'm certain that she's definitely below the 5'3" she's often listed as, I doubt she was "well below five feet tall" as this article states. It also said she was "well below 100 pounds", which was certainly the case for most of her career.
I've settled on 5'1."
Gracian
said on 1/Feb/18
It's a pity that Dolores is dead... I think the rock singers section needs a few more singers, Dolores, Hozier and Phil Collins should be added here:
Click Here
Rob, please add them to this section.
Cliff
said on 30/Jan/18
A real Irish icon.
A very beautiful lady and a great musical talent who was not only a great vocalist but a multi-instrumentalist and songwriter. That first Cranberries album was pure genius, especially once you consider her age at that time.
I really think she will enjoy a surge in popularity in death much as Freddy Mercury did after his tragic death in 1991. Ireland in particular is taking her passing REALLY hard.
As far as height, she was tiny. I would guess between 5ft and 5ft2 and rarely over 100 pounds. Looking at the photos of her family at the funeral, all of the girls in her family appeared to be very tiny. Her mother, sister and even her grandmother were all there and were quite tiny.
Nik
said on 29/Jan/18
R.I.P Dolores O'Riordan.
Sandy Cowell
said on 29/Jan/18
I have just found out the terrible news that Dolores has passed on.
I am heartbroken to hear this. She was such a beautiful person and her music will ensure that she lives on forever. She will be alive and well in our hearts always. My thoughts and prayers go out to her family, especially her children, and to everyone who knew and loved her.
What a tragic waste. I haven't read the details yet as I am so upset but 46 is so young.
RIP dear Dolores xxx
Rampage(-_-_-)Clover
said on 23/Jan/18
Had the pleasure of meeting her many years ago in her hometown...seemed 5ft2ish. Lovely girl and a real trailblazer
She cannot be replaced
NotDMeyer
said on 21/Jan/18
I met her in 2004 at a concert in Derry after I finished my A levels, I think she actually said in a interview once she was 5'1.5, i know this is off topic, i read she has had a lot of issues with depression and anxiety, it appears the cause of death will not be known till april i think she might have taken an overdose, i know that is just a opinion she had confessed to suicide attempts in 2012
AgentOrange
said on 16/Jan/18
Very sad news.
BilboBaggins
said on 16/Jan/18
I would have thought she was closer to being 5' 1", she appeared to be such a tiny woman. There are photos of 5' 7" Bono (in his thick-soled shoes or whatever) positively dwarfing Dolores... Either way, we have sadly lost a towering figure of Irish music. She seemed like a lovely, down-to-earth lady. Gone far too soon at only 46. My heart goes out to her children... Rest In Peace, Dolores. x
MaryAnne
said on 15/Jan/18
Omggg ... Rip :(
SiMoN
said on 3/Jun/07
Yes I think it's quite about correct...she should be that height or something little more!
emma
said on 21/Nov/06
i've looked up her height and the average is 165 cm. And when you see her with band in flats she looks around average height