Dominic Burgess Height
6ft 5 (195.6 cm)
British actor, best known for playing Victor Buono on TV series Feud and Zoltan Grundy on A.N.T. Farm.
All I've ever wanted in life is a shower head I can comfortably stand my 6'5" body underneath #tall #shower #hunchback #tallguyproblems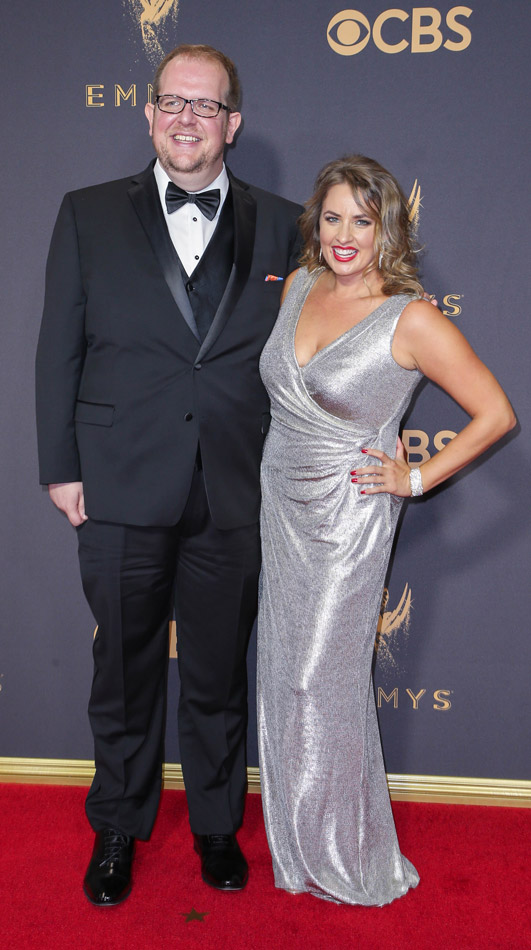 Dominic and Sara Cravens
Photos by PR Photos
Add a Comment
15 comments
Average Guess (16 Votes)
6ft 4.78in (195cm)
mark thompson
said on 15/Jan/20
only looked around 6'3 on the flash season 4.
Sandy Cowell
said on 21/Mar/17
Oh flip! Oh, and a massive double great flip! I saw that flipping mistake yesterday when I was supposed to be 'marking' my comment but did I mark it? Apparently not! Oh blast!
Sam
said on 20/Mar/17
If you see him in that Always Sunny episode, it's not great for comparison but you could easily see him as something near 8 inches over the solid 5'9" Rob McElhenney.
abc
said on 20/Mar/17
He looks 5'8 standing alone
Sandy Cowell
said on 20/Mar/17
* that was the fault of my auto-correct!
Sandy Cowell
said on 20/Mar/17
Not 6ft5! Not 6ft4! Not 6ft3! I don't now him so it wouldn't be fair on him for me to guess, but he looks a good deal shorter than the stated height!
ANT farm sounds like fun! It reminds me a bit of what I used to find and play with when I was a child!
Sam
said on 20/Mar/17
Hard to say if he's a strong 6'5" or a bit less, there's not enough photos or scenes with him around other tall guys, most of his co-stars so far have been clearly rather under six feet tall.
Rampage(-_-_-)Clover
said on 20/Mar/17
Not my a cuppa tea Rob. One was enough 😉
Rampage(-_-_-)Clover
said on 18/Mar/17
I saw an episode of A.N.T Farm and he's clearly around this mark.
Editor Rob: Rampage, it's ok...don't be afraid to say you watched every episode of A.N.T Farm 😉

Canson
said on 17/Mar/17
@Rampage: that's true about 6'5". I think problems start at weak 6'6" tho because of shoes. That makes you 6'7" or close to it in shoes and 6'7" in shoes is enough in some houses to scrape the doorways as some door frames are 6'7 some 6'6"
Nik
said on 17/Mar/17
I agree with Rampage. There is absolutely no way that he looks 6'5" in the photo above, he looks like he is in the 5'8" - 5'10" range! He must be something like 6'5" though because Rob wouldn't get it so wrong!
ps Rob, that does not mean I am saying that you usually get it wrong at all. Most of the time you are correct or within a fraction of an inch.
Sam
said on 16/Mar/17
Thanks for adding, definitely towering above the cast as Psycho Pete in his one episode of It's Always Sunny in Philadelphia. This guy can slouch sometimes I think but does look in that range. In the photo above, he looks slenderer than in some of the TV roles I've seen him pop up in.
Rampage(-_-_-)Clover
said on 16/Mar/17
Wow...he looks average height in that photo!
Christian-196.2cm (6ft5.25)
said on 15/Mar/17
6ft5 isn't really a problematic height if you live in the West. You can still fit in most medium-sized cars and don't have to duck under doorframes (6ft8 being the standard height in the US). Being 6ft7+ is where it starts to get pretty uncomfortable.
grizz
said on 15/Mar/17
6'5 and STILL wears too long pants