Donal Logue's Height
5ft 10 (177.8 cm)
Canadian-American actor best known for roles in film Blade and TV shows such as Grounded for Life, Gotham, Copper, Vikings and Life. He claimed to be "5ft 11" in a 2000 edition of The Washington Post.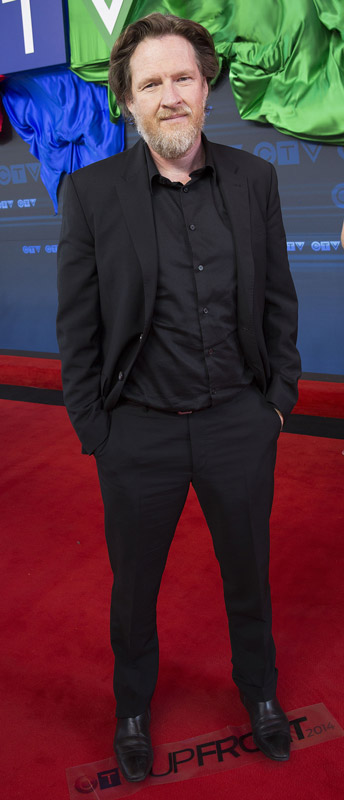 Photos by PR Photos
You May Be Interested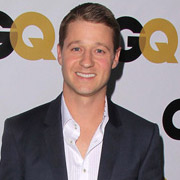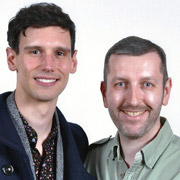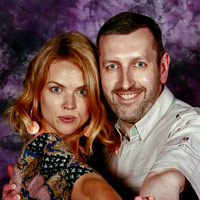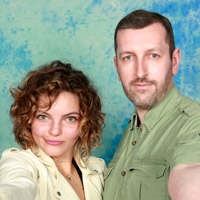 Add a Comment
45 comments
Average Guess (17 Votes)
5ft 10.37in (178.7cm)
Slim 6'1"
said on 7/Aug/20
quarter inch upgrade. and proof than ben mckenzie is actually short
Slim 6'1"
said on 7/Aug/20
actually 178cm
pov
said on 2/Aug/20
He's a Solid 5"10, this is what a 5"10 looks like. He should be the poster boy for 5"10. Too many 5"8/9 guys claiming it.
Jkiller
said on 21/May/20
Legit 5'10.25 (178.5cm).
Chris Junior Hernandez 1990
said on 2/Dec/19
Solid 5'10 or strong 5'10 def not 5'11.
Quoter987
said on 25/Nov/18
Tommm you might want to get your eyes tested. Ben Mckenzie only looks 2" shorter next to Logue. You have an odd perception of heights.
Tomm
said on 10/Apr/18
man if this guy is only 5'10 then that Ben McKenzie guy must be a 5'5 dwarf
in Gotham he looks like a giant next to him, I seriously thought he was 6ft something
MaskDeMasque
said on 12/Mar/18
Has a couple of inches on 5'8 Ben in Gotham. 5'10.
Mike
said on 30/Dec/17
He looks 5ft 10-5ft 11 next to Ben.
Slim 186
said on 3/Dec/17
That's very convenient for you to say bobby if you want 5'10" to be tall, It just isn't.
Bobby
said on 28/Nov/17
Had no idea he was this tall, Gotham doesn't do his height any justice.
pamela
said on 21/Nov/17
5'10, wow, if he is this tall, then detective gordon must be 5'7 at most!
Jani
said on 20/Aug/17
In one scene in Sons of Anarchy he was barefoot and he looked like 175cm-177cm range to me. In Vikings he looked a bit taller though maybe 180cm but he probably wore some boots in that show. I would give him 177cm.
By the way Rob, I think you should put Sons of Anarchy to his credits.
Slim 181 cm
said on 8/Jul/17
I wouldent rule out 5'10.25
Slim 181.5 cm
said on 5/Jul/17
Rob please add Vikings to his credits. Umm I'll give this geezer 5"10
Scott
said on 9/Nov/16
Nothing below 5'10''.
ClubReader
said on 23/Jan/16
He looks just a little taller than Bret Harrison (Grounded for Life), who is listed at 5'10", so Donal is probably 5'11".
Key
said on 18/May/15
He use to be listed on google as 5'11 but was then changed to 5'10. Next to actor Michael Raymond-James he looks around 5'9.5 to 5'10. He does slouch a lot during the tv show Terriers though.
MaxB
said on 27/Nov/14
Subsequently I saw him in another movie where he was with taller actors, and he actually looked shortish. So to conclude, if Donal seems tall and large, it is because of average or shorter co-stars (just watch Gotham TV series), and camera angles. Maybe even footwear? Who knows...
MaxB
said on 1/Oct/14
He can often appear large and even tallish on screen, probably because of camera angles and his built. If I didn't know better, I would say at least 5'11. But here he is next to Jesse Spencer (listed at 5'10) - they look about the same height.
Click Here
Silent D
said on 13/Dec/12
I remember he was taller than damian lewis in life? Am I wrong or is it just weird because he never looked 6 foot 2. 178cm.
jake, 1.82 m
said on 2/Oct/11
More 5ft 9.75in max Rob? I just can't see anything over that for Logue, he doesn't ever look a legit 5ft 10in.
bam
said on 27/Aug/11
as i stated rob, he is 5'9.5 and that is a generous listing for him. I'll have to email you the pic I have with the guy.
[Editor Rob: I just saw your picture and he looks shorter than that with poorer posture, so it's possible he's around that range.]
Charlie
said on 30/Jun/09
In "Life", Damian Lewis (6'0" 0/5 or 6-1") looks easily 3 inches taller, maybe more. Logue looks 5'9" or 5'9" 1/2 at maximum.
RisingForce
said on 4/Dec/08
Looked just a little shorter than Nicolas Cage in Ghost Rider, an inch shorter at the most.
AshnarLynx
said on 5/Oct/07
He doesn't look taller than 5'10 to me. In "ER" he really looked short next to Goran Visnjic. He didnt look much taller than Sherry Stringfield who is 5'7.
glenn
said on 17/Jun/07
i almost saw first snow.around 11st correct? last i saw was the wind that breaks the barley.i want to see la vie en rose with marion cottliard.i was at the junket and tried to get in the premiere.no luck.need to find that dvd your talking about.thanks for the info.
D. Ray Morton
said on 16/Jun/07
Not hard at all. It's a great DVD, actually (transfer's good and extras are okay). Commentary track alone is worth the price.
Last great indie flick I saw in theatre was First Snow. Mindblowing film.
glenn
said on 14/Jun/07
how hard is it to find on dvd? i watch independent films in the theatre when i can.
D. Ray Morton
said on 14/Jun/07
You're not alone, Glenn. It was a less-than-zero-budget indie movie that came and went quickly. I don't think the writer and director have done anything since, which is too bad. But it was a really great film and Donal was born for the part.
glenn
said on 14/Jun/07
thanks for clearing that up for me tnt.d-ray forgive my ignorance ,i never heard of it.or him.alot i dont know.and alot i do.more music though.
TNTinCA
said on 13/Jun/07
He was in Ghost Rider too. I would have guessed around 5'10" based on the scenes of him next to Cage. Don't know about footwear in the film though.
D. Ray Morton
said on 13/Jun/07
Yeah, I don't remember his head being that big.
Glenn, I'd have to say that it was his performance in The Tao Of Steve which made me a lifelong fan. Just so awesome.
[Editor Rob: maybe its beard + slightly closer making his head look a bit bigger.]
Josh
said on 12/Jun/07
Hes head is Huge but he can be indeed 5'11 the guy who plays the role of his brother in grounded for life looks 5'10 and hes about the same or a tiny bit taller.
OutBenchThis
said on 12/Jun/07
His head is very big. Looks like a Viking
glenn
said on 11/Jun/07
everyone is outdoors now and not on websites as much.
Chris
said on 10/Jun/07
He's closer to the camera than Glenn...maybe this is a fraction generous?
glenn
said on 10/Jun/07
i meant things slowed down a bit for me.ill scan some this week.i hope.been very busy.but little results.
glenn
said on 10/Jun/07
rob-are you running out of pics? i havnt had a chance to scan anything.i have at least 100 new ones.though things have slowed down a bit.
[Editor Rob: june/july is slower times usually for my websites.

there was I think 10 or so, and a few whose name I'll have to ask as I forget.]
glenn
said on 10/Jun/07
this was at a ghostrider party.not sure if he was in it.what made you a fan d-ray? according to the pic 5-11 seems right.in the flesh,im with rob.
D. Ray Morton
said on 10/Jun/07
Yeah, he went to Harvard. I saw him in person only once, back when he was working for the Lemonheads. Thought he looked medium tall - 5'11" was the impression. Then "The Tao Of Steve" came out and he looked shorter in that, so...I don't know.
Looks like he could be 5'11" next to Glenn if he were standing straight.
TheJerk
said on 10/Jun/07
I saw him in the Cambridge area maybe 4 years ago, I cant recall how tall I thought he was, maybe 5-9.5? He was shorter than me - but on the other side of the street. I think he went to Harvard, maybe thats why he was here. I also thought he was an American, oh well. I happen to think he is more like around 200 lbs.
D. Ray Morton
said on 10/Jun/07
AWESOME. Thank you for this pic. Always thought he looked around 5'11".
Super-talented guy. His recent tv show was the funniest in years.
glenn
said on 10/Jun/07
i think he was in ghostrider too.this was from 6 months ago i think.almost forgot about it.
Editor Rob
said on 13/Sep/06
Washington Post 2000, "Normally 175 on a 5-foot-11-inch frame"