Dorothy Malone's Height
5ft 7 (170.2 cm)
American actress best known for roles in films such as Written on the Wind, The Last Sunset, Artists and Models, Young at Heart, The Tarnished Angels, Warlock, Battle Cry, The Big Sleep, The Last Voyage and Man of a Thousand Faces. On TV she is well known for her role as Constance Mackenzie in Peyton Place. An article from 1957 described her height and weight as
"weighs in at 122 pounds for her five feet seven inches."
You May Be Interested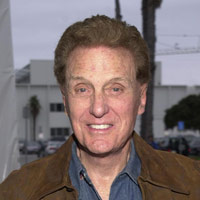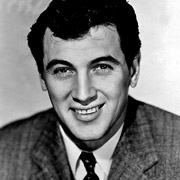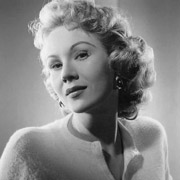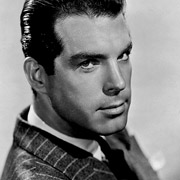 Add a Comment
11 comments
Average Guess (4 Votes)
5ft 6.88in (169.9cm)
Leesheff85
said on 30/Sep/20
She looked several inches shorter than sharon stone in basic instinct but was nearly 70 in the film so may have shrunk by then?
Arch Stanton
said on 31/Dec/16
Rob, I think she needs to be upgraded to 5 ft 7, as there's no way Dean Martin was really 4.5 inches taller barefoot LOL, see the link on his page.
Shadow2
said on 21/May/15
Dorothy seemed 5' 7" in many of her movies with tall co-stars of both sexes, e.g. Lauren Bacall, Rock Hudson, Alexis Smith, etc. Even in her late 60's in "Basic Instinct", she still seemed tallish alongside Sharon Stone.
Steve
said on 8/Jan/15
Yes, that scene in the bookstore in The Big Sleep is memerable. She was very sexy. Back then they suggested what the code forbid them to show.
Arch Stanton
said on 7/Jan/15
Rob think she might have been 5 ft 7 after all, I was too busy focusing on Robert Stack's height when watching Written on the Wind. She looked a good inch taller than Doris Day but I think she had a bit of footwear advantage. Perhaps 5'6.5" or 5'7" is OK? Don't forgot Martin's lifts though Sam, Maritn was looking 6 ft in Artists and Models, in one scene his leg is up and you can see the curve of the lift on the outside of his shoe!
Gonzalo
said on 7/Jan/15
She looked taller than that in Written on the wind, around 1`70. She was very close in height to Bacall in that movie.
I love her role in The big sleep. Very short but she was great. That scene was awesome
Steve
said on 6/Jan/15
One sexy babe!
Sam
said on 6/Jan/15
Artists and Models is definitely the best Martin-Lewis film...I'd say The Nutty Professor is just a little better. I saw a picture of Malone with Dean Martin and I think she looked about 4 inches shorter.
I think Malone had the ultimate bedroom eyes.
Arch Stanton
said on 5/Jan/15
Artists and Models is worth watching Rob,
Click Here
Click the brown link. That's a gem of a site for 50s and 60s films for future reference :-) There's a scene in it with a Dean Martin in flip flops and either her or Shirley I think barefoot which might make you seriously question that 5'10.5 listing! It's only very brief though.
Arch Stanton
said on 5/Jan/15
Thanks Rob, can you squeeze in Artists and Models (nearer the top) and Warlock and tweak Man of a Thousands?
I think actually 5 ft 7 might have been OK. I'm not sure, I know her from a lot of films but it was only in Young at Heart I looked at her height and she definitely looked a good inch taller than Doris but I think she had heel advantage. Actually in thinking about it a while back I sent a link of a barefoot Dean Martin in Artists and Models, I think it was with either Malone or Shirley MacClaine and he wasn't much taller barefoot! I'm kind of annoyed that I've seen most of the films mentioned above and didn't look more at her at the time!
Sam
said on 5/Jan/15
A good addition, this is what she looked I think. I guess she's best remembered for her Douglas Sirk roles but I also loved her small role as the hot book nerd in glasses in The Big Sleep.