Dougray Scott's Height
5ft 11 (180.3 cm)
Scottish actor, best known for roles in films such as Mission Impossible 2, Ripley's Game and Ever After: A Cinderella Story.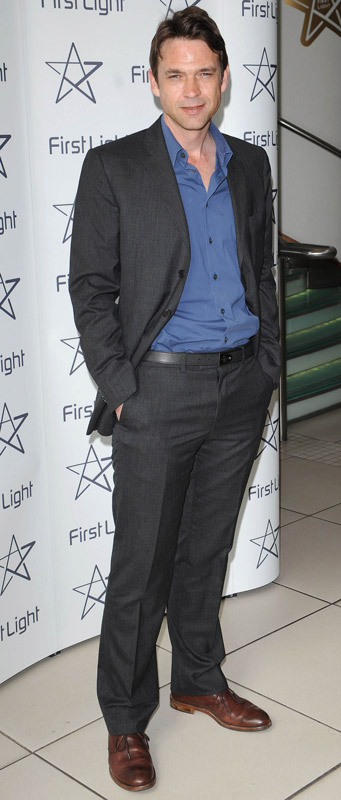 Photos by PR Photos
You May Be Interested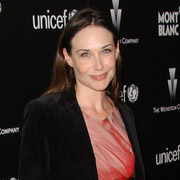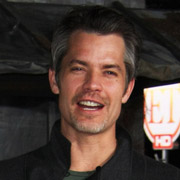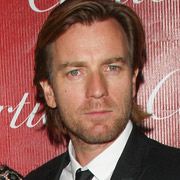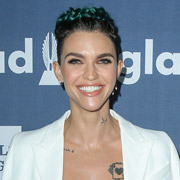 Add a Comment
33 comments
Average Guess (10 Votes)
5ft 11.15in (180.7cm)
Chris Junior Hernandez 1990
said on 21/Dec/20
I think 5'11 1/4 is the most he look. I mean the low side.
James G.
said on 11/Feb/19
Needs upgrade to 5'11.5"
Junior Hernandez
said on 2/Feb/18
Dougray look very similar proportion to Jason Issacs.
Rampage(-_-_-)Clover
said on 5/Aug/17
Looks a strong 5ft11
anon
said on 21/Jul/17
How Tall would you guess the young actor Reece Noi who acted alongside him in Father and Son, Only looks short certainly well below average height
Editor Rob: yeah he can still play young fella's, when pushing age 30...looks maybe 5ft 4
Forbin
said on 17/May/17
Alex, Scott did not pass on playing Wolverine in the first X-Men film. He had already signed up to play Wolverine, then the filming for Mission Impossible 2 went over schedule and he was then committed to finishing the movie and had to back out.
Flyin
said on 2/Mar/17
5'11 is 183cm in Hollywood it would seem.
Josh Jeffords
said on 17/Dec/16
That's odd he is much taller than every other 5 11 guy...
Always looks to wear flats needs an upgrade.
I'd peg height solid 6ft maybe weak 6ft at worst.
Leo
said on 21/Nov/15
I walled past him in Dublin a few years ago. I'm precisely 5ft 11, I was right beside him. HeIis exactly 6ft, 183cm on the button.
Hypado
said on 26/Jan/15
Dougray Scott looks 180cm in Taken 3
denny180
said on 22/Dec/14
ele aparenta ter 1,81 cm msmo
Paul177
said on 23/Nov/13
Shearer's 5' 10.75", not 178 cm. There's more than a quarter inch between those two in the picture below. 5' 11.25" minimum I'd say.
Pascal 5 10
said on 15/Sep/13
If he's only 180 cm then Alan Shearer's only 178 cm:
Click Here
Rampage(-_-_-)Clover
said on 6/Sep/13
181cm was closer. Looked a solid 6ft next to Cruise
cole
said on 18/Jul/13
This seems about right.
Scott 5'11
said on 28/Jan/13
Looked close to 6 foot in twin town. The above height sounds and looks close enough.
Alex
said on 13/Oct/11
It wasn't a good idea to pass up the role of Wolverine in order to star in MI2.
Shaun
said on 16/Jul/11
I wouldn't mind being with his wife, she's hot. That chick who was in Meet Joe Black with Brad Pitt
PatB
said on 27/May/11
I watched the movie version of Enigma. Alas, it's not as good as the book. Dougray Scott is photographed 'short'. He appears to be maybe 5'7". It's quite revealing. The camera can make you appear shorter when appropriate. Scott is probably around six feet but in this movie appears much shorter.
Kay
said on 23/May/11
"In short, too tall.". Perfect. This guy never really achieved all that was promised of his character. Seemed average height to me.
PatB
said on 22/May/11
Dougray Scott was one of the many young movie stars considered for the part of the new James Bond. He didn't get it of course but it wasn't because he was too short. In fact he's too tall for his biggest role to date - the lead in "Enigma". I just finished reading the book and 've got the DVD coming next week from Netflix.
In the book the hero - Tom Jericho - is described as about 5'6". He is shorter than the main female character too. He is very cerebral and a virgin. This hardly seems like an appropriate role for Scott who looks and acts like a man's man. The book jacket says the character of Jericho is based on Alan Turing who was - as I'm sure you know - a tiny homosexual who killed himself when outed. So the author Robert Harris had to make some changes. But even so Scott seems too robust and hardy. In short, too tall.
Godred
said on 18/Jan/11
5`11, 6 ft in shoes
Leo
said on 2/Jul/09
I saw him again recently in Dublin, he is 6ft
Mikey
said on 28/Jun/09
Stood next to him for ages in a queue at heathrow airport about 3 years ago. I was surprised he was as tall as he was. I'm 5'11" and he was an inch taller, footwear looked like normal same as mine, so I'd say min 5'11.5", easy 6'
Daii
said on 6/Apr/09
From looking at him in Twin Town, I guessed he was near the 5'11 - 6'0 mark. I think he is a genuine 5'11, he was slim in this film and did look at least 5'11.
Leo
said on 13/Dec/08
Walked right beside me in Dublin tonight, 6ft on the button - inch taller than me (5ft 11)
Anonymous
said on 30/Jan/08
Makes sense. He was shorter than Timothy Olymphant in Hitman when they were face to face.
Big Show
said on 5/Apr/06
How tall is athlete Marion Jones. I've seen an award show where these two were presenting an award and Marion Jones was really towering over Dougray Scott. She could of course be wearing heels, but I thought to myself: Damn that Dougray Scott is a dwarf.
[Editor Rob: 5ft 11 is what she's given on main athlete sites]
Zain
said on 14/Jan/06
I'd say 5'10'' 5'11'' tops its funny though if he is 6ft because he had doubled as Tom Cruise's character Ethan Hunt a good 5 inch height difference im surprised the Doc didnt say wow you're taller then i remember Ethan LOL
Matt
said on 1/Nov/05
Scott is an interesting one actually. I thought that in the MI:2, he looked quite rangey at times. He did seem to have a rather long physique in the fight scenes (long legs are usually a good indicator), and looked rather tall standing on the pier waiting for Thandie Newton. I've also seen magazine photos which seem to put him at a solid 6ft. However, you then look at him standing next to genuine tallies Saffron Burrows and Jeremy Northam and there is simply no way he can be 6ft+. A real curio.
CelebHeights Editor
said on 16/Oct/05

His agency resume lists him at 6ft, 70kg.
CelebHeights Editor
said on 2/Oct/05

From a guardian comment,
"when I met him a few years ago he must have been having one of his short days. I'd have put him at 5 foot 9 max. I could be wrong"
god
said on 31/Jul/05
check him out in mission impossible 2 next to tom cruise. i bet cruise was wearing lifts but scott didn't look any tallr than 5'7 cruise. I'd say he's no taller than 5'9