Ruby Rose's Height
5ft 6 (167.6 cm)
Australian model, tv presenter and actress known for playing Stella Carlin on TV show Orange is the New Black. In 2012 on twitter she mentioned her height as being
"5'8"
, although in 2015 mentioned
"I'll be the 5'6 girl/boy standing with the Tweens holding 13 cats and a blonde wig and Keith urban album"
. In 2016, she then said
"is this also from the internet LOL 5'4?? I'm 5'7"
.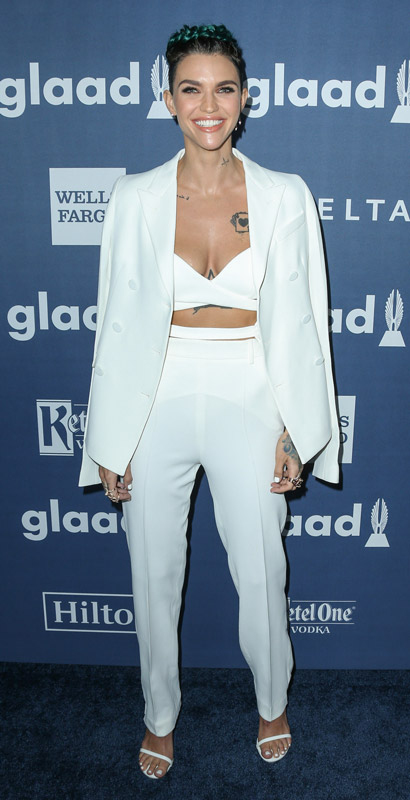 Photos by PR Photos
Why do I always duck my head when i exit planes - i'm 5'8 who do i think I am?? A 6 ft 3 basketball player?
You May Be Interested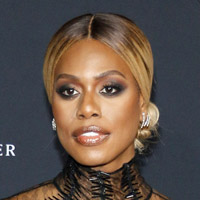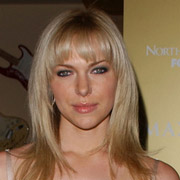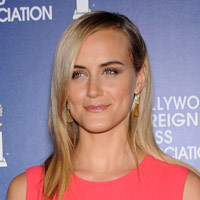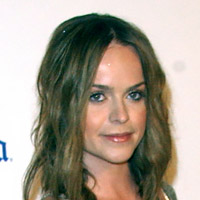 Add a Comment
9 comments
Average Guess (25 Votes)
5ft 5.73in (167cm)
Elizabitch
said on 25/Sep/20
The varying statements on her height could be due to Australia's use of the metric system and poor conversion. I've met ladies from former Soviet countries who will have a disparity in their height in cm's versus their height in inches (although they usually say they are shorter than they are). I think 5'7" is plausible, but 5'6.5" is more likely. Her she is with Taylor Schilling, a pretty solid 5'8"--
Click Here
We can't see footwear, but as they're filming a prison show we can surmise they're both wearing flats. They're both slouching slightly, but Ruby slightly more. I would say she looks about 1.5 inches shorter.
Nik
said on 7/Oct/19
I like her name and her above comments! 🐈!
Markey
said on 10/Oct/18
Have to give her at least 5'6", minimum, and 5'7" wouldn't be unlikely.
Check out premiere pics of her standing next to 5'8" or so Jason Statham. She's as tall as him in the pics, so assuming the standard 1.5" difference in footwear between high heels and male dress shoes, Ruby's 5' 6.5" or so.
And gorgeous. =]
Josh
said on 4/Jan/18
Looks like maybe 5'5" or just above in John Wick 2. Height disparity between her and Keanu is pretty great. Also lol at 5'8" claim.
Joshua
said on 8/Oct/17
Looks 5'5
Shredder
said on 5/Sep/16
Some people just do that. Robin Williams claimed 5'6 " , 5 '7 " and 5 '8 ".
Editor Rob: keeps people on their toes I suppose!
Christian-196.2cm (6ft5.25)
said on 4/Sep/16
What made her reduce her claim from 5ft8 to 5ft6, and then increase it to 5ft7?
heelshealheight
said on 5/Aug/16
She's not more than 5ft4. More than 99.9% of these folk invent these height claims reliant upon the inclusion of platform heels. It appears that many a woman is just as self-conscious about her height as men tend to be. The irony is, however, the genuinely tall individuals (sometimes deliberately) downgrade their own height even more than 3 inches. Irrespective of these ludicrous height claims, we have got eyes and we can see for ourselves.
Editor Rob: I'd be surprised if she was less than 5ft 6, always seems to give off above average impression I thought.
Big C
said on 31/Oct/15
Is Ruby a lesbian Rob? (ive got nothing against gay people btw) she just looks it that's all, what do you think Rob? anyway 5ft 6 looks about right for her, 5ft 9 in heels, also i do have a lesbian couple around where i live.
[Editor Rob: I like to focus on height, I think on her own she can look 5ft 7 at times, but then I'm sure there was a photo of Bieber making her look barely even 5ft 6.

again it's irrelevant to height.]