Taylor Schilling's Height
5ft 8 (172.7 cm)
American actress best known for playing Nurse Veronica Callahan in tv series Mercy and Orange is the New Black. In film she can be seen in The Lucky One and Atlas Shrugged. On Conan she said
"I was Five-Nine by the time I was 16"
.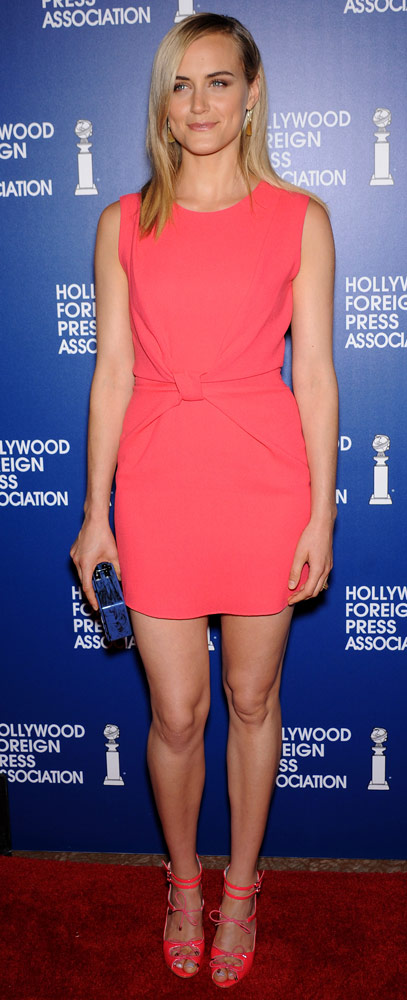 Photos by PR Photos
I got made fun of for my height—I was 5 foot 7 at age 12.
You May Be Interested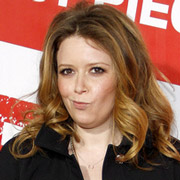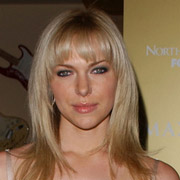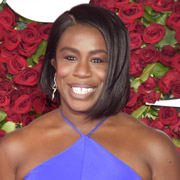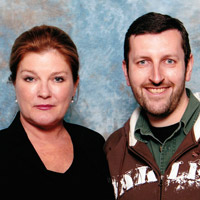 Add a Comment
30 comments
Average Guess (34 Votes)
5ft 8.14in (173.1cm)
Miss Sandy Cowell
said on 27/Jul/20
💐🎁🎂 Happy Birthday Taylor! 🎂🎁💐
Wishing Taylor Schilling a Very Happy 36th Birthday. Only a year ago, I'd never seen her act, but I have now, and very impressed I was too.
5ft8.25 😁👌🌹 XXX
💐🎁🎂🌹💐🎁🎂🌹💐🎁🎂🌹💐🎁🎂🌹
the name's Sam
said on 2/Jul/20
173 cm fits her well average listing is perfectly done
Goodman
said on 7/Apr/20
Hey Rob,
How tall would Taylor Schilling be in these heels?
Click Here

Editor Rob
Might be near 6ft 1/2 inch in them.
JohnMoore-162cm
said on 17/Mar/20
I wouldn't call Taylor a solid 5ft8 really , she looks like a weak 5ft8 . 5ft7 3/4" range would be a better listing
Miss Sandy Cowell
said on 23/Nov/19
I'm watching 'The Prodigy' again and I cannot recommend this film highly enough!
5ft8, but looks taller, so a quarter-inch extra it'll be! 😁💐
One brilliant actress!
Miss Sandy Cowell
said on 21/Oct/19
I've never seen Taylor act to date, and my introduction couldn't have been a finer one. She stars in the film 'The Prodigy', playing the mother of a boy who at first seems extremely advanced for his age, but there is far more to him than that, and the reason he knows things no normal child of his age should is because his body was taken over at birth by an undesirable, wicked monster of a man.
I didn't know Taylor went in for this type of movie, but I did know, or should I say notice, that she stood well above average height for a woman.
I will give her 5ft8.25, her day's all time lowest height. 😁💐
yates
said on 24/Sep/19
Definitely close to 5'9. You can see that she is not much shorter than Laura Prepon , hardly an inch difference between them . Also she looks around 3 inches taller than ruby rose.
So Rob what do you think about the deductions ?
Christian 6'5 3/8
said on 5/Sep/19
@Rob
I'm wondering if OITNB is the show here with the greatest height disparity between male and female actors? The disparity's over 9" which is insane.
Click Here

Editor Rob
Yes that would likely be the biggest discrepancy.
Iman Ahmad
said on 4/Sep/19
I Guess She Is 173 cm Barefoot , She Is 173 cm Barefoot , But No More , A Lovely Woman ,
Miss Sandy Cowell
said on 27/Jul/19
🎂🎁🎈 Happy Birthday Taylor! 🎈🎁🎂
Taylor turns 35-years-old today! I remember my 35th - I received as a present from my boyfriend some plastic collector cats and was very pleased!
Well, I hope Taylor has a similarly delightful day today! I knew she's a tall girly whirly, so I'll give her 5ft8.5 as her Birthday guess.
💝🍰🕯️😁💝🍰🕯️😁💝🍰🕯️😁💝🍰🕯️😁
Lazar99
said on 6/Jul/19
Weak 5ft8 is better, sometimes she pulls off the full 5ft8.
Andrea
said on 22/Jun/19
In this video
Click Here
, she basically claims 5'9. Can't see her that tall though.

Editor Rob
Thanks for noticing that clip, I'll mention the quote at the top. I can't see her that tall mind you!
Andrea
said on 6/Dec/18
Do you know what she claims as her current height, Rob? While I still think there's a decent chance she's a bit under 5'8, 5'8 is overall a good shout and I can believe she'd measure near that mark, though I'm quite confident you would easily edge her out. By how much is the question... With Obama here, it would be interesting to know what kind of heels she's wearing (which I couldn't find) as she can pull off looking a decent 5'10 with him, I'd say:
Click Here

Editor Rob
I am not sure, although she did describe herself as tall "I'm a tall woman. At work, that means a lot of my co-stars have to stand next to me on apple crates. But apparently, my height bodes well in the fashion world."
It looked like her Dad posted those photos
Click Here
.
Nik
said on 26/Aug/17
Definitely under 5'8".
even
said on 19/Jul/17
solid 5'8" solid 120 lbs
Nik
said on 3/Jun/17
@ Vicky
I totally agree with you!
Faisal
said on 25/Jan/17
Hi, Rob!
I noticed Michael Harney isn't listed. My guess for him since he has a deceptive height (i.e. is he tall or average?) which in the case of men means that he's in the 1.80m-83 range). What you think?
Editor Rob: he doesn't look under 5ft 11, could have been 6ft and shrunk a bit..
Vicky
said on 21/Sep/16
She can't be 5'8 if zac efron is 5'8 and in the picture of them together she is taller and is wearing large heels.
Andrea
said on 2/Nov/15
She can definitely pull off 5'8 at times, but i wouldn't call her "a solid 5'8"... Just look at her with Laura Prepon (who isn't 5'10 but more a solid 5'9, like 5'9.25-5'9.5) or that 5'11 girl! She looks more a weak 5'8 with them!
5'7.75 range would be a better listing, not that much under 5'8 though ;)
jtm
said on 1/Nov/15
she looks a solid 5'8 to me. there is one episode last season she was at least 4 inches taller than kate mulgrew.
Andrea
said on 28/Oct/15
Taylor himself is a weak 5'8... 5'7.75 would be a fairer listing! And, as far as i remember, that Ruby girl looked at least 1-1.5 inches shorter than her in OITNB, so she probably isn't over 5'6.5!
Lee
said on 28/Oct/15
Rob how tall do you think ruby rose from OITNB is? She looks a good few inches shorter than Taylor and 4 inches taller than Ellen page yet gets listed 5'7 I'm thinking more 5'5
[Editor Rob: I don't know, look
Here
...
I'm sure she claimed similar height to taylor does, although she may well be at most 5ft 7 and at times look 5ft 6?]
Zane
said on 19/Aug/15
While whe made 5-8 Zac Efron look like a child so my guess would be 5-10
Andrea
said on 18/Jun/15
Just started watching it too, Sam... Yeah, she looks quite tall on the show, she can look 1.5-2 inche shorter than Laura Prepon... 5'8 seems a fine listing but she can look under with a girl like Laverne Cox! Rob, do you think she looks only 3 inches shorter than her? Just google them...
[Editor Rob: at times she can look 172 range]
Sam
said on 9/Jun/15
Rob, probably you should list in her credits: Piper Chapman in Orange is the New Black...just starting watching it, I truly appreciate how they got the obligatory women in prison nude scene out of the way the very first scene ;=)
Yeah, she looks pretty towering in some scenes but she is not quite as tall as Laura Prepon in their scenes together.
Matt
said on 3/Aug/14
I think she's closer to 5'9 even, she looks huge compared to most of the girl inmates on OITNB.
thebad7
said on 10/Oct/13
My favorite actress--she is outstanding as Piper Chapman on ORANGE IS THE NEW BLACK. Looking forward to seeing her shine in the beginning of a great career.
5'8" is a minimum for her. In OITNB, she only looks 1" shorter than Laura Prepon--who is supposedly 5'10", but I'm thinking Laura is more 5'9" than 5'10".
In THE LUCKY ONE, she is taller than Efron in flats--and despite his footwear advantage. And NO--Efron is nowhere near 5'10" as he claims.
5'8" minimum for her.
tb7
P.S.- "I love you, Alex. I love you, and I f-cking hate you."--Piper Chapman.
Excelsior
said on 2/Jan/13
@ayaan 5'8" for her is probably correct. She and Efron looked about the same height in The Lucky One, and at times she edged him out a little. He was trying to stand up straight in big boots that entire movie too. He may even be 5'6.5" or 5'7"
ayaan
said on 7/Jun/12
either 5'8 is too short for her or 5'10 is too long for efron
CC
said on 12/Apr/08
Glenn, did you meet other B's?