Laura Prepon's Height
5ft 9 ¾ (177.2 cm)
American actress best known for appearing on tv series That 70's Show, Orange is the New Black and films such as Slackers. On
twitter
she once commented on her tall stature, saying she measured
"5'10 with out heels"
.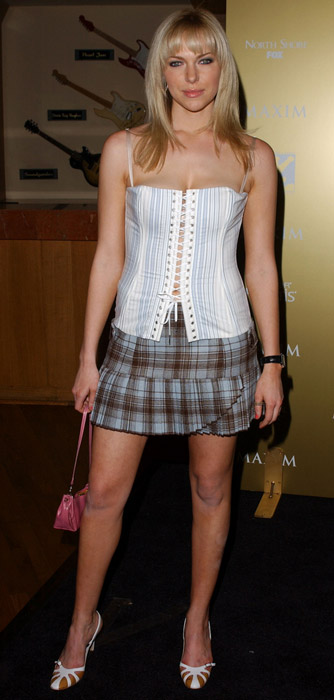 Photo by PR Photos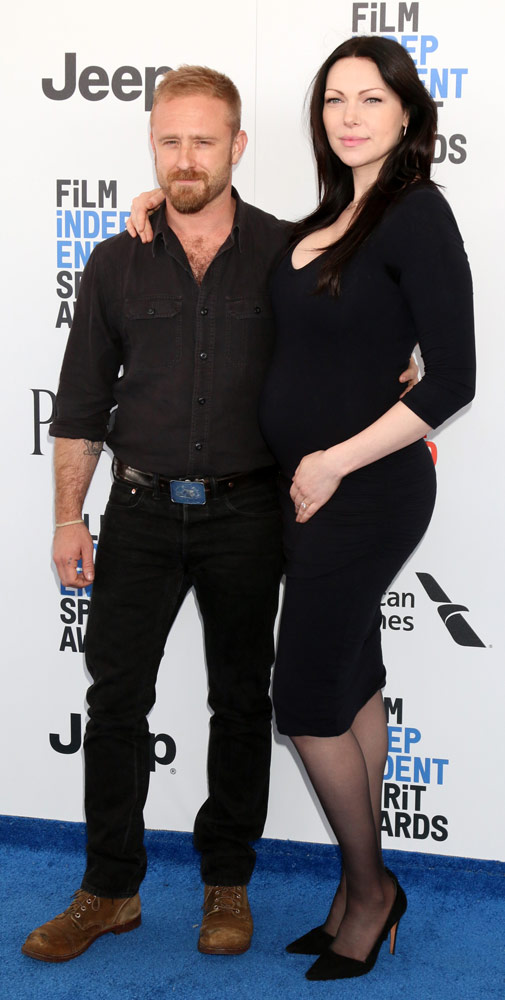 Ben Foster
and Laura
Photo by kathclick/BigStock.com
You May Be Interested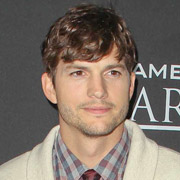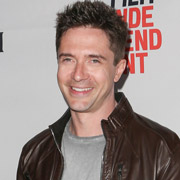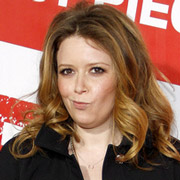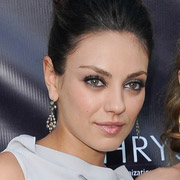 Add a Comment
89 comments
Average Guess (34 Votes)
5ft 9.62in (176.8cm)
slim 6'1
said on 7/Jan/21
176.5-177cm
the name's Sam
said on 2/Jul/20
I would say she's about 177 cm she is pretty tall and gorgeous
Mimi
said on 28/Jun/20
She isn't over 5ft9.5 on her tallest days.
Kieran S
said on 1/Apr/20
She's a tall woman.
I'm guessing 179cm morning height and 177cm at night. Give or take
Nik Ashton
said on 23/Feb/20
She could 🐝 Harry Styles's height twin!
Greg99
said on 26/Jan/19
What others said, an arresting photo - the best picture of Laura I've seen. Back to her height - she looks slightly shorter than Topher Grace in the 7's Show, so this listing is likely accurate - tall woman, close to 5'10"
Michael 5'10", 178 cm
said on 17/Dec/18
She always looked slightly shorter than Topher Grace on That 70's Show. Topher was like an inch taller than her at most though. Laura always looked like a tall woman, so she is definitely at least a weak 5'10". I think she is between 5'9.75"-5'10". She is a tall and very pretty woman.
Junior Hernandez 1990
said on 28/Aug/18
My solid estimate:
Wilmer Valderrama 5'7 1/4
Mila Kunis 5'3 3/4
Laura Prepon 5'9 1/2
Ashton Kutcher 6'2
Topher Grace 5'10 3/4
Watching That 70s show Kuctcher always look 8cm tops on Topher Grace. The others look a little under Rob listed them.
Mimi
said on 27/May/18
Tall girl. I hope she could get out of Scientology before it's too late.
MAD SAM
said on 20/May/18
Damn she looks pretty in the pic, yup a definite 177 cm
Junior Hernandez 1990
said on 8/May/18
I can't see 0.75" inch between Topher Grace and Prepon. Prepon is more like 5'9.5" and Topher could be 5'10.75".
Tunman
said on 10/Nov/17
Click Here
Rob who do you think would turn taller,Rebacca Hall or Laura?I can't decide,both seem like they might have a 50-50 chance to slightly edge one another.

Editor Rob
yeah it is hard to tell, they both might have roughly same footwear and probably are very close.
jeb077
said on 6/Sep/17
Definitely has the frame of a true 5'10". Look at those shoulders.
even
said on 19/Jul/17
height : 5'9.75" ( 177 cm ) , weight : 128 lbs ( 58 kg )
S.J.H
said on 17/Feb/17
Lol 5'7. Shes at least 5'8.5
TKF
said on 13/Feb/17
She's only about 5'7" without the heals.
Here's a picture of the entire cast, barefoot.
Click Here
S.J.H
said on 4/Nov/16
Shes more like 176cm and topher flat 180cm
5ft10guy
said on 8/Oct/16
She doesnt look much taller then her fiance ben foster so 5ft9.5 seems better
Truth
said on 2/Aug/16
Either she's shorter than listed or topher is taller than listed. There's at least a full inch between them
S.J.H
said on 2/Aug/16
Toper grace must be 5'11.5 if she is near 5'10
Andrea
said on 18/Nov/15
She can look near 2 inches shorter than Laverne Cox in some photos... And Laverne herself says to be 5'11! Laura, as i said, generally looks a strong 5'9! 5'9.75 is quite optimistic! Now, i know it is just a quarter inch, but 5'9.5 would be much better! She also got described as 5'9 in TOITNB... I'd say 180 for Laverne, 176 for Laura and 172 for Taylor is what might be their measurements!
AJ
said on 15/Nov/15
Haha just I thought it looks like you already changed the listing. Agreed weak 5'10".
S.J.H
said on 13/Nov/15
Therefore topher grace would be 5'11 and 3/4.
Andrea
said on 11/Nov/15
Rob, she claims 5'10:
Click Here
Since i've found a claim, please add "The Orange Is The New Black" in her description and maybe downgrade her to 5'9.5... I don't think she's over it, i think she might be 5'9-5'9.5 (and it seems that most of the people in the comment section think it this way)!

Editor Rob
I'm not sure she'd only be 5ft 9-9.5 range, but falling into weak 5ft 10 range is something I think she can look.
anon 174.75
said on 7/Nov/15
@Rob,
if you look for pictures of her with Chris Masterson, who you have listed at 5'8.5", she can look around an inch shorter than him when not in high heels. I'd say 176-177 might be a better call for her.
grizz
said on 30/Jul/15
She was obviously taller than 5'9 Stana Katic in Castle. Both of them were wearing high heels and Laura had an obvious inch over Stana.
Andrea
said on 12/Jul/15
Yeah, she looks more between 5'9 and 5'10 than a big 5'10! Rob, could you add Orange is the New Black to her description and maybe give her 5'9.5?
Bishop
said on 19/Dec/14
175/176 cm.
BGee
said on 28/Nov/14
Strong 5'9 if OitnB's info is anything to go off of.
Josh
said on 18/Nov/14
If she's 5'10 which I''m sure she is, then Topher Grace has got to be at least 5'11. He has bad posture but easily looked an inch taller than her with flat footwear.
Benjamin
said on 5/Aug/14
Taylor Schilling's character said she was 5'9 on orange is the new black
IR
said on 18/Jul/14
Topher Grace 5' 11"
Laura Prepon 5' 10.5"
Mila Kunis 5' 4"
))
said on 8/Jun/14
Jackson6 says on 7/Jun/14
On Orange is the New Black her character Alex Vause is described in season 2 episode 1 as 5'9". Being tall is an important aspect of Alex's personality, so would they undershoot? I'd say she's 5'9" at best.
----------------
was just about to say the same. i dont see why they would describe her as 5'9 on the show if she wasnt actually 5'9.
i would change her from 5'10 to 5'9
Jackson6
said on 7/Jun/14
On Orange is the New Black her character Alex Vause is described in season 2 episode 1 as 5'9". Being tall is an important aspect of Alex's personality, so would they undershoot? I'd say she's 5'9" at best.
The Walrus
said on 6/Apr/14
In resposnse to Tall Girl 3: Yes, many men are intimidated by tall women, but don't lump us all together haha. I'm five nine dead even and I dated a girl who was five ten and probably a little change for over a year. I was never uncomfortable with it. Really I never even noted that some guys are self concious about it until people in my family commented on her height. Eh, I find I'm more attracted to tall women for the most part. Just saying, don't say we're all ultra self concious about being with a taller girl.
Taller Man
said on 30/Jan/14
Many of the people commenting here are incredibly idiotic. Short people saying that she's tall = bad, and tall people are responding about height vice versa. wtf, what makes u different from the person who u were criticizing?
Lee
said on 21/Jan/14
@Shelley - No, more recent studies have US women at an average height of 5'5".
Perhaps 20 years ago you might've been correct.
Fiona619
said on 14/Aug/13
just like me, 5' 10" and 160 lbs.
avi
said on 12/Aug/13
strong 5'9
Edvarrrrrrd
said on 20/Jul/13
5'10 is pretty damn nice considering how stunning this woman is. Ain't a thing wrong with a lady like that. Plus I see tons of happy guys with taller women. Not really a big deal... Men to be gents and women to be insatiable no? Rhetorical question, she's a fine specimen!
RobertJ
said on 18/Jul/13
No way she's 5'10'' if Topher grace is only a half inch taller. Even with crappy angles and posture of both of them you can see the height difference.
Click Here
Click Here
Click Here
I don't have pics but on the new shows she's in "orange is the new black" she's basically the same height as Taylor schilling who's listed here at 5'8". Prepon probably has a slight edge. 5'9'' is more accurate.
Emily
said on 9/Jul/13
Do you think she has a big head? She is very tall, but i wonder the length of her head. 9,25 inches, around that range?

Editor Rob
could be near that length
Shelly
said on 7/Jul/13
@ Lee--
5' 4" is the average height for a woman in the US, not 5' 5".
Lee
said on 2/Jul/13
@lelman - Yes, 5'10" is quite big for a girl. Average female height is around 5'5" in the US.
Don't feel threatened by it though... Prepon is lovely, and wears her height well.
The only bummer is that she's a blonde now. She was even hotter as a redhead on T70S, it really suited her. Blondes are almost common in Hollywood.
anon
said on 22/Apr/13
Laura Prepon is a tall, well built, beautiful lady. I would put her at 5'10" & about 155 lbs
little sue
said on 19/Apr/13
Well its about 6 inches taller than an average British woman so its very tall!! taller than about 98% of women.
lelman
said on 18/Apr/13
5'10" huge for a girl? Really? Yeah above average but it aint huge, my girlfriend is 5'8"-5'9" and she seems really small to me.
Whopper
said on 8/Apr/13
I'm 6'4" and they way I look at it if I can almost look a girl it's all the better, plus it's easier to steal kisses. lol
ajcf1995
said on 19/Jan/13
It's just amazing that all the that 70's show characters look nothing like they used to. Everybody just goes their own way I guess.
Silent D
said on 25/Oct/12
I say that in the nicest way. Sorry if it came out as an insult. I like her. 5 foot 10 but she didn't look 5 foot 10 on her new show with chelsea handler. She was only 2-3 inches taller than chelsea who is around 5 foot 6.5 i think. I like tall girls.
zero
said on 10/Sep/12
5'10'' and so beatiful.
Tall guy
said on 11/Aug/12
Tall girls are sexy..don't let these short guys tear your self esteem down!
another tall girl
said on 31/Jan/12
huge?? wow i agree rude much..im 6'2" have been since 12..you cant control height..the people saying huge are probably short intimidated men..and by the way my 6'1" husband thinks im perfect
Tall girl
said on 12/Jan/12
She's huge? Were none of you taught any manners? No one can control their height. You all need to be slapped up along side your heads! I've been 5'10" since I was 13, I would never give anyone a bad time because they were shorter than me.
Silent d
said on 10/Jan/12
On craig ferguson she was huge and craig asked if she has grown but she said she is wearing huge heels. She was much taller than craig. 5 foot 10.
blue
said on 2/Nov/11
she's definitely 5'10"
She's huge!
Silent d
said on 26/Oct/11
She is a giant next to topher grace who is 180cm. Sometimes she looks taller but sometimes she looks slightly shorter than topher grace. I can live with 5 foot 10. She is huge next to mila kunis.
Mr. Tempus
said on 8/Oct/11
5'9.75 - 5'10
Nick
said on 25/Jul/11
she looks very tall, taller than 5'10. I would have guessed 6'
5\'7.56
said on 22/Jan/11
She might be 5'11, just as tall as Topher Grace.
Matt
said on 17/Jan/11
I think she's definitely 5'10, she looks huge on That 70s Show.
Anonymous
said on 17/Jan/11
Shes 5 feet 10
Doran
said on 14/Dec/10
She looks 5'9 and a half at the most..
Ses only slightly talker than Danny masterson, who's around 5'8 and a half or 5'9..
Gamble
said on 29/Nov/10
Ehh. She isn't no 5'10. She's look about 5'7 1/2 barefoot so I give her about 5'9 with shoes on so she could pass for 5'10. But more around the 5'7 5'8 range.
Realme2008
said on 4/Jun/09
Yeah, it looks like she is doing something with her feet to look shorter than him. She's 5'10".
steve
said on 22/Mar/09
the person that said 5'8 is dumb... her feet are like 2 feet apart in that pic and she's leaning forwards... anyone with eyes can see if she was standing straight she'd be nearly as tall as topher... i'd say she's at least 5'10
ChucktheSchmuck
said on 16/Mar/09
ffs, she is 5'10..no question about it whatsoever.
tony s
said on 13/Feb/09
Laura Prepon "Donna" from That 70's Show is 5'9".
Chris
said on 8/Dec/08
Looks 5'9" at the most in that picture with Topher Grace.
Anonymous
said on 7/Dec/08
She looks slightly taller than Masterson who's listed as 5-9.25 here but maybe is just a flat 5-9, so she could really be somewhere between 5-9.5 and 5-10.
Chris
said on 3/Dec/08
Might be 5'9.5". Definitely in the 5'9" to 5'10" range.
me
said on 21/Nov/08
barefoot, and look at her feets. doing that she might get at lest 0.75inch.
Click Here
she most be like 5'8
Kate
said on 2/Nov/08
She always seems very close to the same height as Topher Grace. I think 5'10 is accurate.
cheri
said on 13/Sep/08
i would have to say 5ft10 and no shorter she looks above 5ft9
sf
said on 20/Jan/08
I don't know - they are barefoot and Topher's got her by an easy 2 inches, even considering her leg being slightly bent.
Joe
said on 19/Jan/08
5-9 seems more accurate.
Chip
said on 15/Sep/07
bam, maybe, but Prepon isn't standing up straight in that photo, while Grace is. I think that when Prepon stands up straight, Topher looks only an inch taller.
Alex
said on 27/May/07
She is a legit 5'10 and that picture does make Grace look more 6'0 but I've seen them at times where its closer in height than that though.
bam
said on 5/May/07
i'd buy 5'10 easy, but that would make topher grace closer to 6ft?
Click Here
Bombay Rocker
said on 8/Apr/07
Noway is laura prepon a strong 5 feet 10 maybe 176 but a strong 175...i think 175 - 176 makes sense.
Doink
said on 7/Apr/07
5-11 Stacy Keibler with Prepon
Click Here
Heels look similar, if anything Prepon is getting an edge
Click Here
(Stacy's footwear)
Click Here
(Prepon's)
Bombay Rocker
said on 16/Feb/07
5 feet 9 flat
amy
said on 6/Feb/07
id say 5 10 isnt a stretch, im 5 9 and she looks a lot taller than me just from seeing her on screen
Steve R.
said on 18/Nov/06
She looked 5-9 in person, and sometimes 5-8 Danny Masterson can appear taller then her, but catching him without lifts is rare. Im not saying she isn't, but 5-10 seems a bit of a stretch.
Jake
said on 3/May/06
The 70s show people all have slightly exagerated heights. 5'9" might be more likely.
VP19
said on 2/Dec/05
I knew Laura when she was just starting out in show business about '98 or so, and she said she was 5'10 1/2" in her stocking feet.
Tybor
said on 12/Nov/05
In the later episodes she seems to be taller than topher. Is this due to bigger shoes or did she have a late growth spurt? Perhaps they tried to downplay her height and gave that up when she became "Hot Donna."
Anonymous
said on 8/Nov/05
She used to say 5'7"
Madie
said on 9/Apr/05
I'm pretty sure shes 5'10...possibly taller. I saw this behind the scenes thing on That 70s Show when she and Topher Grace were both barefoot... she looked within an inch of him, and most people say hes about 5'11.