Natasha Lyonne's Height
5ft 1 ½ (156.2 cm)
American Actress best known for playing Jessica in the American Pie series of movies and for playing Nicky Nichols on TV series Orange Is the New Black. She said in Rolling Stone
"I'm, like, five feet two or something, so I feel like I probably have smaller lungs; real cigarettes are made for a person five-five or taller"
.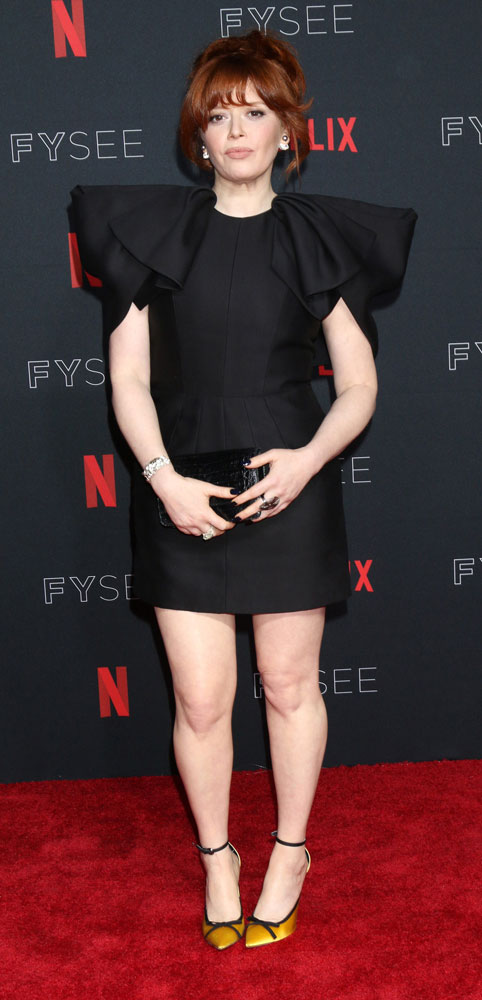 Photos by PR Photos
You May Be Interested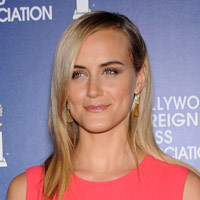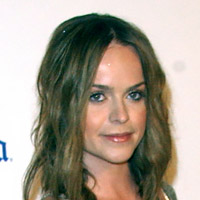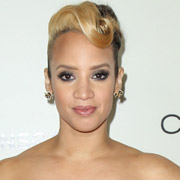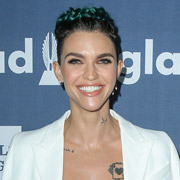 Add a Comment
26 comments
Average Guess (10 Votes)
5ft 1.7in (156.7cm)
the name's Sam
said on 2/Jul/20
156 cm is the best guess
Pedrinho
said on 5/Feb/19
I think she really is a 5-foot jew. She certainly looks the part in Russian Doll.
Nik
said on 14/Oct/18
I love her comment "I'm, like, five feet two or something"!
Deb
said on 14/Sep/18
Seems Taryn Manning wears platforms off the show for awards so I think 5f1.5 to 5f2 max is actually Natasha Lyonne's height. anything under seems off to me.
Marquis
said on 6/Sep/17
Wow. Did not know she was this short.
Junior
said on 21/Aug/17
Shes closer to 5'2 than 5'1.5".
Shredder
said on 3/Sep/16
I'd actually go as low as 5'1 " , she is shorter than Taryn.
Andrea
said on 2/Sep/16
So she came out with 5'2? I knew she was nowhere near her previous 5'3 listing... :)
Look at this:
Click Here
Maybe Taylor has got some camera/shoe/posture advantage but she certainly can look much shorter than her in some pictures out there...
Actually, she doesn't look much shorter than Kate Mulgrew on the show:
Click Here
Click Here
Maybe she wears bigger boots? I don't know but i think that 5'1.5 is probably her best case scenario!
Editor Rob: yes I found a claim a week ago I think.
Jules
said on 19/Jun/16
She may be 5'2, but sometimes she looks just a little bit shorter. I'm watching Orange is The New Black right now, and she's not taller than the actress who plays Pennsatucky, it's hard to see because of the hair, but i think she's shorter than Taryn.
Andrea
said on 16/Dec/15
Don't know about just 5' range, but she looks shorter than 5'3 in OITNB for sure... Rob, look at her with Taylor Schilling, who is 172 range! She can look at least 7 inches shorter in many photos, in others even 8! It's been a while since i saw the show, but i doubt she's anywhere near 5'3!
Editor Rob: 5ft 2 might be ok, I will have a look at her again.
the shredder
said on 14/Dec/15
She is shorter than Tryan Manning.
jtm
said on 12/Dec/15
CelebHeights Editor said on 17/Feb/06
"I'm a five-foot Jew! I've always liked the way rock stars look in leather pants, but I've never seen a good-looking five-foot Jew in leather pants"
rob did you forget to downgrade her to the height she claims? i could actually believe she's that low. she's shorter than amy poehler and her 5'2 is questionable.
Editor Rob: I don't think she's really that short
Travis
said on 14/Jul/15
LOVE her on OITNB!!! Her and Merollo are my OTP <33 I hope she comes back ASAP!! ;-;
glenn
said on 16/Feb/09
jlee-i dont take pics for the site.i dont get paid for this.i have an interest in celebritys heights.but that has nothing to do with the pics.i appreciate your constructive opinion though.honestly.
Jlee
said on 15/Feb/09
glen u seem to bend down with shorter girls. u dont' have to that way we can all see how much taller u are than her.
glenn
said on 12/Feb/09
thanks lego.keep in mind these pics span the last 6 months.
Nate
said on 11/Feb/09
haha i love that movie Detroit Rock City. But yeah she looks 5'3 at the most. She seems pretty cool and laid back.
Lego
said on 11/Feb/09
nice actress and nice movie (american Pie).
infact i guessed her 5'3 to 5'4 in the past, in this image it's bit hard to judge, but i say 5'3.5 max.
btw GLENN you look good there, your face looks thinner and in most newer pix you look much more fit. happy for you. :)
venus
said on 22/Nov/08
Natasha looks to be 5'2 or 5'1.5 the most. She wore higher heels than Emmanuelle Chriqui in DRC, yet she was still shorter than the taller Chriqui.
Josephine
said on 12/Jul/08
I met Lyonne back in 2002 here in NYC. She looked about 2 inches shorter than me (5'4") and when she was wearing heels when I wasn't. She is 5'1" at the most.
Anonymous
said on 5/Aug/07
Michelle williams towers her in But I'm a cheerleader. She is the smallest of the cast.
venus
said on 28/Jul/07
Lyonne is quite petite, in Detroit Rock City, she wore higher heels than Kiss! Eddie Furlong has what 5 inches on her and Giuseppe Andrews towered over her in that movie.
Lovely B
said on 21/Nov/06
I believe she is at least 5'3. She was taller than Edward Furlong in her heels.
Editor Rob
said on 12/Apr/06

In 2000 NY Times, described her '5ft 3'
S
said on 25/Feb/06
She's way shorte than this, in American Pie she was wearing 3-4 inch wedges and standing next to Tara Reid (5ft 4.5) she was still shorter.
CelebHeights Editor
said on 17/Feb/06

"I'm a five-foot Jew! I've always liked the way rock stars look in leather pants, but I've never seen a good-looking five-foot Jew in leather pants"