Chloe Sevigny's Height
5ft 7 (170.2 cm)
American actress best known for roles in movies like Kids, Shattered Glass, American Psycho, Lovelace and Boys Don't Cry. On TVshe is well known for the series Big Love.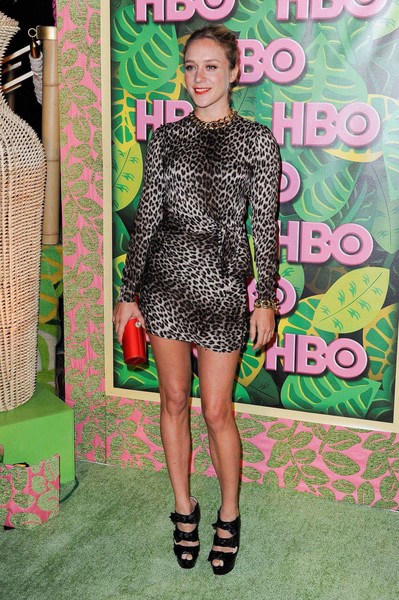 Photos by PR Photos
I'm 5ft. 8ins., which isn't very tall in fashion world. With models, tall people are really tall. But these waitresses are 5ft. 2ins. I'm like, 'Holy sh*t, these girls are miniature!"
You May Be Interested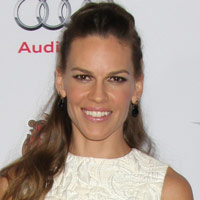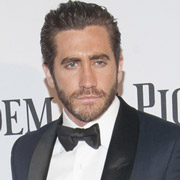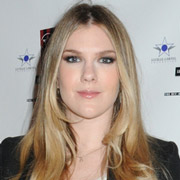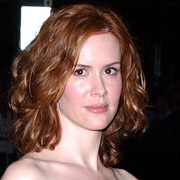 Add a Comment
38 comments
Average Guess (10 Votes)
5ft 7in (170.2cm)
Mitsuko
said on 15/Sep/20
She's in a new show with Jack Dylan Grazer, any estimates on him, Rob? He seems an inch shorter than her to me.
Miss Sandy Cowell
said on 23/Mar/20
I've just ordered 'Kids' and 'Shattered Glass' from eBay - thanks to Celebheights! I have the other three up top, and many more besides. I think Chloe is FANTASTIC, and she was even in a couple of 'American Horror Story' Seasons, the first being as a patient in 'Asylum', where she becomes a horror story in her own right, having been experimented on, and in 'Hotel', wherein she plays a doctor.
⭐ Don't go anywhere else for the aforementioned films by the way, folks; they're way too expensive! (Kids and Shattered Glass).
I saw a Chloe Sevigny film (Sisters) over the weekend, and it was good, if a bit predictable, with the good twin/bad twin scenario.
Chloe gets 5ft7. 😄💐
Nik
said on 20/Jan/20
5'7"!
Miss Sandy Cowell
said on 18/Jan/20
This fabulous actress is even in David Fincher's 'Zodiac'! She plays a shy girl with glasses and uncombed long, blonde hair.
5ft7. 👱‍♀️😁👍💐
Miss Sandy Cowell
said on 18/Nov/19
🎂🕯️💐💝 Happy Birthday Chloe! 💝💐🕯️🎂
The amazing Chloe celebrates her 45th Birthday today!
I love the parts she plays. They're either very moving, terrifying or highly amusing. Check out 'Family Jewels' with Patrick Wilson for a prime example of her funny ones!
Chloe's Birthday guess from me is 5ft7.25. 😁👌🎶🎁
🎂🕯️💐💝🎂🕯️💐💝🎂🕯️💐💝🎂🕯️💐💝
Miss Sandy Cowell
said on 28/Jun/19
I have seen an advert for a film which is coming round our cinemas very soon - and it stars Chloe Sevigny.
After singing her praises in 2016 when I first came here, her performance in American Horror Story's 'Asylum' has confirmed my high regard for her, and I look forward to the new movie coming out on DVD, as with Chloe in it, that's guarantee enough for me that it'll be well worth seeing. 😁👍🎭
5ft7.25.
FrankR1
said on 19/Jun/19
Chloë Sevigny's claim of being 5'8" is a bit ridiculous. The 5'10" Charlie Plummer towers over her in 'Lean On Pete' (2017). She often looks 5'5 on screen in flat shoes.
Miss Sandy Cowell
said on 6/Jun/19
Around two-and-half years ago, I wrote on Chloe's page that she was capable of taking the lead in a movie. Although she hasn't actually done so in 'American Horror Story', her part as a doctor in 'Hotel' is little short of just that. All the actors in this are excellent, and in order to have won a role speaks volumes about her acting.
How tall are Lady Gaga's heels? When she and Chloe share a kiss, anyone would be forgiven for thinking Ms Gaga is around 5ft5!
Chloe still gets her 5ft7.25! 💐
Miss Sandy Cowell
said on 23/May/19
That poor girl in 'American Horror Story' season two 'Asylum', having those lovely legs removed at the knee and abandoned in the woods. Then some little children see her and screaming, they get their teacher. Understandably, she cries out in fear as well. 😧😟😩
This is isn't 18-rated for nothing!
Chloe gets 5ft7.25.
Anka
said on 2/Nov/18
I saw her in Brooklyn. I'm 5'7 and she was definitely shorter. I would say she is around 5'4
Sandy Cowell
said on 23/Oct/16
This actress seems to plump for the more controversial role, I've noticed with great interest!
She played a sweet and even vulnerable secretary to Christian Bale's unforgettable 'American Psycho', putting herself in the firing line as his next victim. She played the partner of Rhys Ifan's Mr Nice; she was in the wildly funny film 'Family Jewels' with Patrick Wilson and she played another sensitive part as Hilary Swank's girlfriend in 'Boys Don't Cry'.
I think Chloe is well and truly ready to take the movie lead now, as she has shown us that she is excellent and adaptable as a support!
She is, at 5ft7-8, the sort of tallish height to play alongside the taller actor and yet still be able to wear a decent pair of heals without pinching his limelight!
az
said on 22/Sep/16
I used to see her almost daily when I lived on Prince street. She's under 5'7". 5'5.5-5'6". Great body super in shape. I'm 5.7.5" and she was noticeable shorter than me.
drownsoda
said on 13/Nov/15
Here's a recent pic with Rosario Dawson, who is listed as 5'7"; they are both in heels here, and Sevigny looks like she's at least two inches taller.
Click Here
jtm
said on 6/Oct/15
she is so hard to pin down. she was shorter than 5'10 jake gyllenhaal with heels but she was taller than adele exarchopoulos and didn't look like she had higher heels.
drownsoda
said on 6/Oct/15
She was about the same height (if not taller than) Fred Armisen on Portlandia, and she was the taller than Jeanne Tripplehorn and Ginnifer Goodwin on Big Love, so I think her 5'8" claim is accurate.
Irshgrl500
said on 7/Sep/15
What I don't understand is her comment in reference to "models". Was she a model? What did she model, auto parts? Even if she were 5'8", she's built stocky and athletically. She also has an ordinary face; very ordinary, far from beautiful. A model? Then what was with her comparative from models to 5'2" Waitresses? I've never understood her appeal. Oh well.
Emily
said on 9/Dec/13
Her head is longer than average too, right? 9 inches?
[Editor Rob: a bit more than average yeah]
Mike
said on 21/Aug/13
I think she's a solid 5'7. She's very leggy so she can look taller even in flats.
mcfan
said on 15/Apr/11
Same height as Kate Beckinsale. Just watch the Last Days of Disco.
Anonymous
said on 14/Jun/09
i have scoliosis and find it really hard to find the right clothes do you still find that problem occors??
Bunny
said on 10/Feb/09
Hmm I thought she was 5"6 at the most
Kiara
said on 12/Aug/08
I also have scoliosis. I know that when I wear my back-brace and straighten up, I gain about 2-3cm in height.
Aimie
said on 30/May/08
If you are 5'8 she looks a solid one inch shorter than you.If she was wearing heels then she is probably 5'6'' or even 5'5''. She is much taller than her female costars on BIG LOVE.
jayem
said on 19/Jul/07
Hm, she does look quite tall. In Party Monster, she looked atleast 2-3 inches taller than Macaulay Culkin, and about a decent 6-7 inches taller than Seth Green. In American Psycho, she doesn't look too much shorter than Christian Bale (hes about 6 foot). So, I'd say shes about 5'9. Is she slouching in that picture?
Anonymous
said on 29/Mar/07
does she have scoliosis? that can take inches off one's height
Glenn
said on 17/Nov/06
Oh,right Dr.Ray.now know the name.no,I havnt yet.
D. Ray Morton
said on 17/Nov/06
Harmony Korine is the writer of "Kids," "Ken Park" and other stuff. Used to be Sevigny's boyfriend, I think.
Glenn
said on 17/Nov/06
Sam-Gallo claims 5-11.and can look 6ft.in ridiculous heels.2 friends of mine know him,one says tall,the other says hes short.I say 5-7 to 5-9.wait till you see my new pic where he towers me.coincendently sent it to rob tonight.
Glenn
said on 16/Nov/06
Who is Harmony? Chloe and I have a mutaul friend,but she was nice even before I revealed that to her.
D. Ray Morton
said on 16/Nov/06
I hear that, brutha! Big fan here. I heard that she's not the nicest, though - hence my asking.
Did you ever meet Harmony Korine?
sam
said on 16/Nov/06
I can't get past the whole Brown Bunny madness...coincidentally, she almost seems the same size as Vincent Gallo next to Glenn...what do you think, Glenn?
Glenn
said on 15/Nov/06
Shes ok.I see her walking from time to time.shes so hot.
D. Ray Morton
said on 14/Nov/06
Holy s***, didn't see this pic. Looks like she could be 5'8".
Was she cool, Glenn?
jon
said on 22/May/06
The one celebrity I have met-both raised in Darien and the same age. Did'nt go to the same school though-think she went to a "day" school. Never asked "how tall are you"-a dumb question plus she was'nt famous. 5'8ish seems right if I remember.
HMM
said on 11/May/06
I just saw her, twice in two days, on Prince St. and Mott north of Soho. She is most certainly just under 5'7". I think 5'6" is tops.
mcfan
said on 6/Feb/06
Same height as Beckinsale.
Glenn
said on 24/Jan/06
hard to say.5-8 could be.
175cm16andgrowing
said on 24/Jan/06
She looks more like 5'8'' or 172cm. Glenn is leaning a little and she's leaning a little more... I guess she'S 5'8'' or a little under that.