Sarah Paulson's Height
5ft 6 (167.6 cm)
American Actress known for roles in tv shows Deadwood and Studio 60 on the Sunset Strip. In film she can be seen in Martha Marcy May Marlene, Down with Love and Serenity.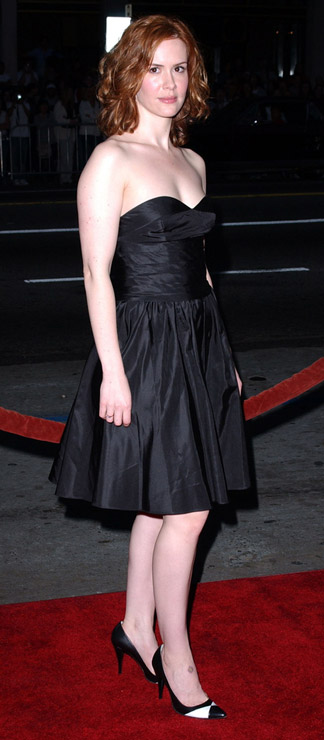 Photos by PR Photos
You May Be Interested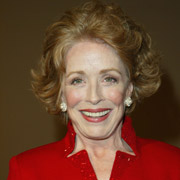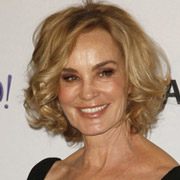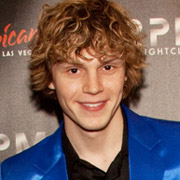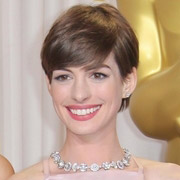 Add a Comment
30 comments
Average Guess (24 Votes)
5ft 6.09in (167.9cm)
Futy Adore
said on 3/Sep/21
6'4,5" tops.
She and Hollamd are almot the same height (and she on heels is slightly smalller than McAvoy who is 5'7")
Miss Sandy Cowell
said on 16/Jul/21
There's a lovely picture of Sarah on Angela Bassett's page, and she's sporting blonde hair.
She wears a blonde hairdo in AHS 'Hotel', but it's a punky style, with prominent roots. In this particular Season, which happens to be Season 5, we never see Sarah's character without tears in her eyes. I hadn't really picked up on that before, but she is still a sexy seductress, and wears cameo jewellery, which I simply adore!
5ft6. 👩🌹👱‍♀️🌹👏
Miss Sandy Cowell
said on 17/Dec/20
🎂🎈🎊💝 Happy Birthday Sarah! 💝🎊🎈🎂
Here's wishing the lovely Sarah Paulson a very happy 46th Birthday, a fantastic Christmas and a great year ahead.
5ft6 🍀🎄😉👌😸 XXX
🎂🎈🎊💝🎂🎈🎊💝🎂🎈🎊💝🎂🎈🎊💝
Miss Sandy Cowell
said on 23/Jan/20
Last night, I received a text from my boyfriend telling me to watch 'Split'. I wrote back assuring him that I'd seen it and have my own personal copy.
Somehow, I went on to find out that the follow-up, named 'Glass', has Sarah Paulson in it, and she would be enough for me to buy it, but it has
James McAvoy
, Samuel L and Bruce Willis too. I will be seeing it, no doubt, some time today. (Yup - my copy's on its way!)
5ft6. 👩💐
Miss Sandy Cowell
said on 19/Dec/19
It turns out that Sarah isn't a stranger to my viewing after all. She starred in the 90s Series 'American Gothic', with Gary Cole.
Consequently, I've ordered a copy of the Series. It'll be great to take a trip down memory lane and see Sarah as a young girl in her early twenties! I doubt whether her height will be any different though...
Miss Sandy Cowell
said on 18/Dec/19
💐 Oh no!
I didn't include any kisses in my Birthday greeting to Sarah yesterday! Well, here they all are....
😘 XXXXXXXXXX XXXXXXXXXX XXXXXXXXXX
XXXXXXXX XXXXX 🍰🍰 I imagine Sarah's Birthday cake is in slices now! 🍰🍰🍰
Miss Sandy Cowell
said on 17/Dec/19
🎈🎂💝🎊 Happy Birthday Sarah! 🎊💝🎂🎈
Little did I know last night when I excitedly saw Sarah's name come up as part of the cast of the movie 'Carol' that I was actually watching a Birthday Girl! 🕯️🎂💐
5ft6.
💐🎂💝🎊💐🎂💝🎊💐🎂💝🎊💐🎂💝🎊
Sarah turns 45 today. I thought she was at least 10 years younger! She's been a joy to watch in 'American Horror Story' right from the very first series.
Miss Sandy Cowell
said on 17/Dec/19
I saw Sarah pop up with Cate Blanchet last night in the film 'Carol'. When I saw Sarah's name at the start of the film, I persisted with it, even though it was on at 2 in the morning. I saw two scenes with Sarah and Cate and very nice they were too! Then I fell asleep... 😴💤
Cate was a noticeable chunk taller than Sarah, but nothing like the difference between Cate and Roony Mara, who I believe is 5ft3.
Sarah gets 5ft6.
Miss Sandy Cowell
said on 9/Nov/19
So far, I've seen Sarah play THREE parts in AHS 'Apocalypse'! My favourite is the caring, loving Supreme Witch leader who uses her powers for the good of mankind.
On the other hand, Ms Wilhelmina Venable ("You will address me only as Ms Venable") isn't easy to like at all!
Sarah is one marvellous actress and to think - I'd never seen her act before I started on my journey of watching the American Horror Stories. Thanks again, Littlelee!
Sarah always looks tall - I imagine she wears very high heels - and next to Kathy Bates, well, need I say more? Kathy looks tiny next to Sarah, but she does not wear any heels to speak of.
Sarah gets 5ft6.25. The way I'm looking at her, I reckon they did the majority of their shooting in the afternoon hours. Fresh out of bed, it wouldn't surprise me if Sarah's nearing 5ft7.
Miss Sandy Cowell
said on 19/Sep/19
😜 Correction Time! 😜
That should have been Donovan and NOT the nitty thing that was put by me!
Miss Sandy Cowell
said on 19/Sep/19
Sarah plays such a warm and affectionate human being in 'Coven' - a part which continues in AHS 'Apocalypse', in which she plays two parts, but in 'Hotel', she is pure evil, feeding Kathy Bates's son Dovovan a very pure form of heroin called 'China White'.
No wonder Kathy cops the hump and pushes her out of the window, but in that hotel, as is instigated as the first episode plays out to the Eagles' 1976 hit Hotel California, '...but you can never leave.'
She comes back in spirit form, not that you'd know! It's hard to tell who's dead or alive in this Season!
Sarah Paulson gets 5ft6. She looks quite tiny in the pumps she wears in 'Asylum' in comparison to the predatory Zachary Quinto!
Miss Sandy Cowell
said on 5/Jul/19
Wes Bentley: "Who checked out?"
Sarah: "That sh🕯️t-don't-stink fashion editor!"
Me: "😂😂😂😂😂😂."
Naomi Campbell: "But I was robbed of my title as fashion editor - and a lot more besides! In future, I'd avoid that bed if I were you lot. There's a man living in it and he's very dangerous!"
The White Coats: "We'll take custody of this one!"
Nik
said on 26/Jun/19
Average vote = 5'6.2" (15 votes!)!
Miss Sandy Cowell
said on 25/Jun/19
Lana Banana! 😂😂😂
I can't get enough of the scene in which Jessica Lange calls her Lana Banana and then goes into one of her old dance routines and EVERYONE starts dancing! It might all be in her head, but it's a welcome relief from all the nasty goings on in that horrid asylum!
5ft6.
Miss Sandy Cowell
said on 14/Jun/19
I'm watching the same scenes that instigated my comment from the 23rd May, when Sarah's character Lana Winters is tricked into going to the monstrous Dr Oliver Thredson's home for refuge. Probably so that she doesn't make too much noise, she takes her shoes off so that she can flit about the house to explore, make a phone call and find her footing. Thredson, played by Zachary Quinto, a strong 6ft and three-quarters of an inch, makes her look tiny, but I would still say there's a chance that she is a little over 5ft6. She cuts a slight figure, not unlike Keira Knightley, and I remember thinking that Keira looked positively petite when I saw her shoeless and in her underwear in one of her films and I knew her height full well.
Sometimes, just sometimes, I feel that small-built girls like Sarah and Keira can look quite tiny onscreen when they don't wear any shoes, I really do, especially in contrast to big, burly men!
Just over 5ft6.
Miss Sandy Cowell
said on 6/Jun/19
Yippee! Sarah wears cameo jewellery in 'Hotel'! I was beginning to think that nobody wore it anymore, but I have an extensive collection, from the tiny to wall art. It's historical, dating back 15,000 years BC.
Sarah gets 5ft6 again. 😁
Miss Sandy Cowell
said on 23/May/19
In comparison to Zachary Quinto, Sarah doesn't look very tall at all!
He helps her 'escape' from the asylum, only to end up at his nicely decorated home. I took one look at that lampshade and thought, "WTF is that made of? Human skin?"
AND the peppermints looked they'd been residing in a dish made of bone! ☠️
It wasn't long before you find out what this doctor does for a hobby! I knew I shouldn't trust him! 😝
Sarah gets 5ft6.
Littlelee168cm
said on 20/Feb/19
Definitely not over a flat 5ft 6 same height as Alison pill and only a few inches taller than her girlfriend holland Taylor who is listed here at 5ft 4. Not a quarter inch over 5ft 6
Mimi
said on 20/Jan/19
Looks taller than 5ft6. I think 5ft6.5
Nik
said on 18/Oct/17
She could be a fraction above this!
Adamz
said on 16/Oct/17
Perfect female height.
asdf
said on 11/Sep/17
Rob, you should upgrade her to 5'6.25
She could look 5'6.5 to 5'7 range, but i believe that her claims to be 5'6, i think she's honest, but i see that she is more like 5'6.25, a little bit taller, so what's your opinion?
Lee168cm
said on 10/Aug/17
Shes clearly shorter than lily rabe watch ahs coven theres a few scenes with them together both in heels where lily is clearly 2 inches tqller
shiva 181 cms
said on 15/Apr/17
She looks beautiful and has a perfect height
S.J.H
said on 15/Nov/16
I figure out shes was not over 5'5.5 and lilly rabe is 5'6.5
S.J.H
said on 12/Nov/16
Sarah Paulson only look max an inch shorter than Lily Rabe as i say on Lily Rabe page shes at most 5'7.5 but not even over 5'7 with Sarah Paulson
Jessie
said on 12/Oct/15
She is definitely taller than that. At least 170!
Ben
said on 8/Dec/13
I think 5'6.5 would be a better listing, maybe even 5'7. She looks an inch shorter than Lily Rabe who is listed as 5'8
Chiara
said on 15/Nov/12
I think she looks taller than that
Mr. R
said on 8/Aug/08
This pretty close. I met her a few years ago at the Theater. Her partner is Cherry Jones, fantastic stage actress, and I believe will be the new President on 24.