Lily Rabe's Height
5ft 8 (172.7 cm)
American actress known for roles in TV show American Horror Story and appearances in films No Reservations and All Good Things.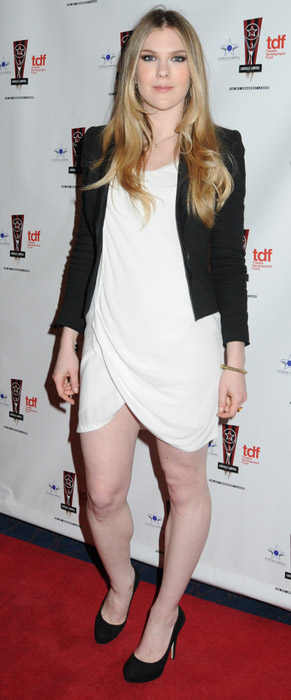 Photos by PR Photos
You May Be Interested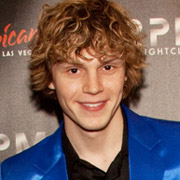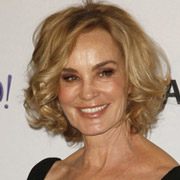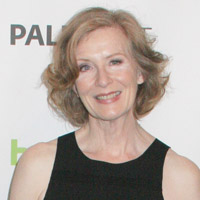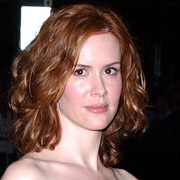 Add a Comment
13 comments
Average Guess (10 Votes)
5ft 7.72in (172cm)
Miss Sandy Cowell
said on 21/May/19
Is she that gorgeous ghost who keeps appearing as one of the original house-buyers, who suffered the loss of a baby?
Littlelee - can you help me out?
If she is, bring back those old hairstyles! They're magnifique! 👌
Miss Sandy Cowell
said on 15/May/19
He he! I'm going to see her act soon in 'American Horror Story'! I have ordered the first series and it arrives tomorrow. Then I can see Lily and Sarah for myself.
I noticed Maria M had sent in a picture of Michael Pitt with Lily, so I simply had to have a look. I can see 5ft8 for her. 😁👍
Miss Sandy Cowell
said on 14/May/19
Ooh, nice! I'm going to meet this girl soon! I have just ordered the first series of 'American Horror Story', persuaded to do so by Mr Littlelee...😉
Unless I think otherwise later, Lily gets 5ft8. 💮
Maria M
said on 31/Dec/18
She is 5'8. In the link below, she is standing next to Michael Pitt who is around 5'11 with around 4 inch heels, which make her around 3.5 or 3 inches taller.
Click Here
Notice her posture.
Romi
said on 15/Mar/18
On episode 12 of The Whispers, she's wearing low boots and when she stands besides Milo Ventimiglia they're about the same height. 5' 7.5 - 5' 8 seems like a coherent height for her.
S.J.H
said on 21/Jan/17
I've make a mistake it's not near 4" heels lilly rabe wear with barry sloane but almost 3" heels so she can be somewhere 5'7.25 - 5'7.5 but not over. Sarah Paulson listing is correct
Click Here
Click Here
This picture will be atual 4" heels she wear it with 6'2 barry sloane. Barry look 4" taller than rabe
S.J.H
said on 15/Nov/16
Heres the link below. 5'8 Lilly Rabe had a really high heels 3.5 to 4" and standing next beside 6'2 Barry Sloane who were standing on a lower ground. Lets ignore the ground they stand and do a math. Lets say Lilly Rabe heel were full 9cm 3.75" added 5'8 = 5'11.75 but she still look 6" shorter than Barry Sloane compress down her hair volume.
Click Here
Lets see the math:
5'11.75 + 6" = 6'5.75 Barry Sloane height with dress shoes , if minus off the roughly 3cm dress shoes Barry is still huge at 6'4.5 barefoot which is impossible to all of us and i believe Barry Sloane look at most 6'2.5 barefoot.
See if Barry Sloane is 191cm 6'3.25 with dress shoes minus 6" therefore she is no taller than 5'9 with that 3.5 heels and barefoot 5'5.25
Lilly Rabe real height should be 5'6 to max 5'6.5 not 5'8 if Barry Sloane is 6'2.5 and Sarah Paulson real height would be 5'5 to max 5'6 she look at most an inch shorter than Lilly Rabe
Remember Barry Sloane was standing on a lower road ground than Lilly Rabe. 5'6.5 max is generous since Barry Sloane wasn't get any upgrade by rob
S.J.H
said on 19/Oct/16
If lily rabe is 5'8 then barry sloane is 6'3, rabe at most could hit 5'7.5 and sloane is most likely a 6'2.5 guy
Arch Stanton
said on 9/May/15
She does kinda of look like she could be Bruce Willis's daughter. A touch of Presley family looks about her too. Still attractive though.
Sam
said on 8/Aug/14
I think the shape and size of her chin is what makes her face appear longer than normal for her overall size.
Ben
said on 25/Jan/14
Do you know how tall frances conroy is?
Emily
said on 5/Dec/13
Overall average? Do you mean that covering all heights except dwarfism and giantism?
[Editor Rob: yeah without going to the extremes...although with dwarfism the head-body ratio is quite dramatic at times]
Emily
said on 1/Dec/13
Does she have a big head for her height?
[Editor Rob: a bit longer than average for her height yeah, and maybe 0.5-0.7 inch bigger than overall average.]