Ben Foster's Height
5ft 8 (172.7 cm)
American Actor, best known for roles in films such as Hell or High Water, Hostage, X Men Last Stand, Alpha Dog, 3:10 To Yuma, The Mechanic, Pandorum, Lone Survivor and Warcraft (2016).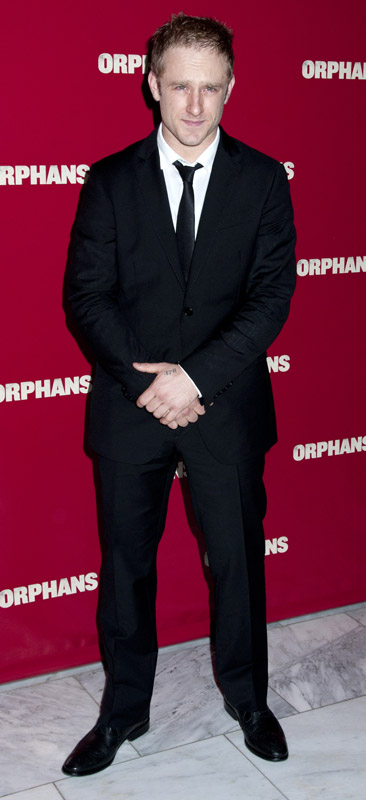 Photo by PR Photos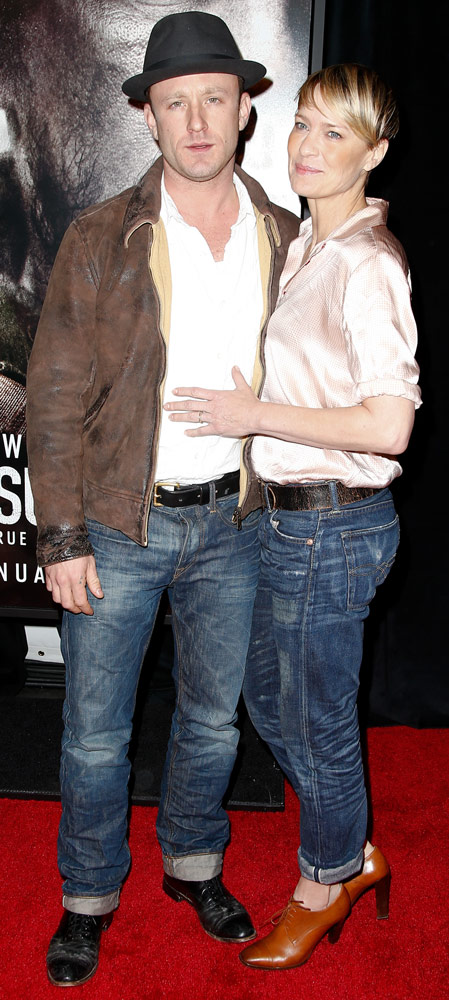 You May Be Interested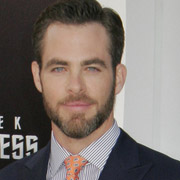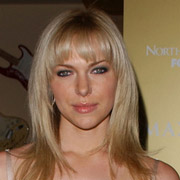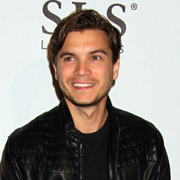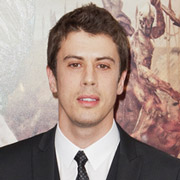 Add a Comment
59 comments
Average Guess (23 Votes)
5ft 8.09in (172.9cm)
Jtm
said on 7/Jan/21
If he's less than 5'8 that's really bad news for Russell crowe
Vsquad
said on 21/Jun/20
Ben needs to be downgraded to 5'7.75. Chris Pine towers him way too noticeably, and not because Pine might secretly be 6'1 like people are claiming (the man literally claims 6'0 himself, and always looks it).
Rent
said on 27/Apr/20
He looks that height in « Hell or high water ».
Rob, at 5'10'´ just before bed, what's my legit height? 5'10.5?

Editor Rob
Some guys go with a middle value, you might wake up near 5ft 11, so claiming in the middle (5ft 10.5) isn't that unreasonable.
Miss Sandy Cowell
said on 26/Mar/19
He looks so young in the picture!
I thought Ben looked fairly average in 'Inferno', but you only really see him at the beginning jumping to his death, and then there are various showings of his teachings, because he plays an
esteemed lecturer with some freaky beliefs. I did notice that the men standing behind him were much taller, but I thought that was because they were 6ft-somethings. Maybe they were; it's well worth checking out.
What a film, SO full of twists and surprises. The third instalment of 'The Da Vinci Code' trilogy, it doesn't disappoint, and keeps you on the edge of your seat right from the word 'go'!
From what I saw, he gets 5ft8.
Jammes
said on 18/Feb/19
What about his Brother Jon? Is he 6'0 tall like hes listed?
Click Here
Littlelee168cm
said on 4/Feb/19
Hes not 5ft 6 bunny lake he was just a little bit shorter than Anton yelchin in the film alpha dog and he's just shy of 5ft 9
VK
said on 4/Mar/18
I was always stunned that Google and many other places at him at 5'9.
Bunny Lake
said on 10/Nov/17
He's 5'6" at most.
blazer
said on 26/Aug/17
He is about 5'7- 5'7.5
Anonymous
said on 24/Aug/17
5'6". Rob, it always seems you give guys that are around this height an extra couple inches. Barefoot, Foster is not over 5'6"
GP
said on 17/Mar/17
Are you going to downgrade him soon Rob? His wife, who is not 5'10" looks good 2" taller than him when they are in similar shoes. he is under 5'8". Laura Prepon is most likely closer to 5'9" that 5'10". I see him the same as Ruffalo and I would suspect slight lift with Foster since he wears boots a lot.

Editor Rob
5ft 7 seems way too low for him, but about 5ft 8 is probably more reasonable.
David
said on 11/Mar/17
He is short, look at The Mechanic. 5ft 6 to 5ft 7 maximum.
GP
said on 2/Mar/17
Rob, I would like your opinion on photos with Chris Pine. Everything I have seen, Foster looks almost 5" shorter. What do u see?
Arch Stanton
said on 24/Feb/17
Rob can you add a photo and Hell or High Water? he was terrific in that.
GP
said on 9/Feb/17
As I previously posted here that when I met him, he looked under 5'8". Well now photos with Chris Pine prove that. He needs to be downgraded.
Adamz
said on 28/Dec/16
Proof a 5'8" guy can look average-ish on camera.
berta
said on 2/Dec/16
beside cgris pine he looks 171-172
josh jeffords
said on 11/Oct/16
Hes a hell of an actor and wears his stature well.
He does often act with small to average folk so easier to fit in.
I figure he is 5 9 or 10 in boots which he seems to like giving the impression of an average street height.
I dont think he is any less than 5 8 in fact he is taller than some guys who claim 5 8.
Look at stock photo of hell high water fosters torso is taller than pines and he is further from the camera.
The one where pine looks taller he is several steps behind, this guy is a conundrum still say hes on stilts.
AD
said on 7/Oct/16
Looks about 5'6 in Hell Or High Water
TJE
said on 31/Jan/16
Ok and
Jason Statham
is not noticeably than Foster.
Johno
said on 30/Jan/16
Height seems about right, 5'8.5.
AJ
said on 9/Apr/15
Same height as Anton Yelchin in Alpha dog, so either anton needs an upgrade or foster needs a downgrade.
Red
said on 20/Mar/15
How about downgrading him to 5'8.5"
GP
said on 18/Mar/15
When I saw him few years ago, I wasn't sure on his height since he was few feet away and wearing boots, but looked close to 5'9" at the time. Saw him again today and he was right next to me and I'm positive that he is nothing more than 5'8", could even be 172cm. Very pleasant guy, needs a downgrade.
Will
said on 30/Dec/14
I thought that Foster was 5'7" max.
Realist
said on 11/Jul/14
No way ROB, u r awesome but i think you've got this one wrong, 173 for Foster.
Arch Stanton
said on 25/Aug/13
Rob I think he needs a downgrade to 5'8". Looks about a foot shorter than Stuart Greer in The Mechanic which Statham announces is "6'7" 300 pounds and lethal". He also looks shorter than Statham by an easy inch. Statham is possibly this height, Foster is surely more 172-73?
Steven S.
said on 13/Jul/13
He look more 5'8 (1.73m)!
Hullywood
said on 15/Sep/12
Looks about 1.70m in "The Punisher".
Maximus Meridius
said on 24/Aug/12
Rob is there a chance he is a 5ft 9in flat i thought he was a strong 5ft 9in instead of a weak 5ft 9in he should be upgraded.
Hob
said on 28/Jul/12
i disagree with 175cm for foster listing. he look at least 0.5 more 0.75 shorter than 5'8.5 jason statham. he was probably pushing 5'8 tall and heard that he claim 5'10 in real.
iSkull
said on 31/Jan/12
Jason Statham
was taller than Ben Foster by an inch in The Mechanic movie. How is Ben 5'8.75 while Jason listed as 5'9"?
The lady D
said on 27/Jan/12
I say that he is between 5'8 and 5'9 people will always go for the larger when you are in between i'm between 5'10 and 5'11, most people choose the larger of the two.
the carl
said on 14/Dec/11
5-8 range. he's shorter than 5-9 lauren graham, check out birds of america. doesn't much matter what his height his, he is a great actor.
kikulisnat
said on 25/Nov/11
He is not very tall for sure and he is well framed. He might be 5'75. Statham does not have an inch over Ben. And Ben is fantastic actor.
LAN Jiao
said on 19/Nov/11
Ben is 5'8
MD
said on 26/Sep/11
Thanks for taking another look at this, Rob.
5'8.675859604
said on 25/Sep/11
Rob, what about this pic?
Click Here
I know everything has to do with him looking sooo tiny next to Statham, but if he were 5'9 he wouldn't look like this. 5'8 tops, if that.

Editor Rob
yeah he can look under 5ft 9, he may well be, I will look more when I have time.
Rick Springfield
said on 26/Aug/11
Watching the Mechanic. Looks tiny next to six seven jeff chase.
Dominic
said on 2/Aug/11
5'8 range. 174 for Foster, 176 for Statham imo
leonari
said on 6/Jul/11
Man I just watched the Mechanic and he looks tiny. Now he probably is 5'9" or very close to it but I have to agree with some posters. He has a a very small frame and it makes him look 2 inches shorter than he really is. Good actor.
ben4ever
said on 11/Mar/11
Yeah I thought he is like 5'7" but that is ok...he is still taller than me :)
MD
said on 21/Feb/11
Here he is with
Jason Statham
who is listed at 5'9", on here, but every else seems to agree he's closer to 5'8.5":
Click Here
If he's 5'9", it's a very weak 5'9". I'd place him more in the 5'8.5"/5'8.75" range, but that would be just picking. This 5'9" isn't egregiously off.
Bobby
said on 20/Feb/11
I am 5'8 and a half. I stood in for Ben on one of his movies. We are the same height. So 5'9 is pretty spot on.
Daii
said on 23/May/09
Yeah he looked about 3-4 inches taller than 5'6 Emile Hirsch in Alpha Dog, I would have guessed he was 5'9 and Il stick with it. Also he wasnt as tall as 6 footish Justun Timberlake by 2-3 inches also, so hes kinda inbetween Emile and Justin. 5'9 for foster
MD
said on 12/Jan/09
Not even the best picture, but with a greatly slouching Justin Timberlake. You can see the sizeable difference in height, though, from the shoulder height:
Click Here
Brett
said on 20/Oct/08
Hes notably shorter than Thomas Jane in the Punisher... I highly doubt hes more than 5'9"
Clay
said on 14/Oct/08
Timberlake is 6'0 or a little over.
Peewhai
said on 13/May/08
Hey, everyone look at this picture.
Click Here
Foster seems a couple inches shorter than Timberlake. I'd say he's more in the 5.7-5.8 range.
I think we need to be on the look-out for him. PHENOMENAL actor.
PJ
said on 25/Apr/08
Walked past him yesterday in Greenwich Village, he's not under 5'9.
Xander
said on 21/Mar/08
I saw some ben and Emile Hirsch pictures and ben has like 8 or 9 cm on Emile..maybe 5ft9.5 or 5ft10
C
said on 16/Feb/08
In Get Over It, he was only an inch shorter than a 5'11'' Shane West. He needs an upgrade to about 5'10''.
Charliemoto
said on 6/Feb/08
in 30 days of night he looks 172-173cm at most so i'll go with that, his shoes were completely flat.
anonymous
said on 23/Dec/07
IF Thomas Jane is 5'10 with big 2" boots he would be 6 foot exactly and if Fosters truly 5'9 and he had shoes on at least 1" soles that would make him stand at least 5'10" that would only be a 2 inch difference. As for camera angles they were standing side by side looking eye to eye about 2 inches apart. I think 5'8 is dead on.
Lmeister
said on 22/Dec/07
Come on in the Punisher Thomas Jane was made to look taller with camera angles and big boots.
anonymous
said on 22/Dec/07
looked about 3 inches shorter than Thomas Jane in "The Punisher". Thomas Jane has always been listed at 5'10". This guy really needs a downgrade. All these actors normally add 2 inches on top of there real height.
anonymous
said on 12/Dec/07
In AlphaDog he seemed smaller to me, more like 5'7"-5'8"range.
B
said on 20/Nov/07
Looked about this in 3:10 to Yuma so 175 cm is close or bang on Rob. Althogh he did appear 2 to 2.5 inches shorter then Russell Crow so I'm not sure.
ForensicNYC
said on 10/Aug/06
With 5'0" MAE WEST who wore fantastic high heels on the set...
Click Here
W. C. Fields, 5'4" Dorothy Lamour, 2'6" Charlie McCarthy and 5'8" Edgar Bergen...control yourself Charlie!!!
Click Here