Toby Kebbell's Height
6ft ½ in (184.2 cm)
British actor best known for roles in films like RocknRolla, Warcraft, Fantastic Four, Control, Wrath of the Titans, Dead Man's Shoes and Prince of Persia. In a
Collider.com
interview he claimed to stand tall at
"6 feet 2 [inches]"
.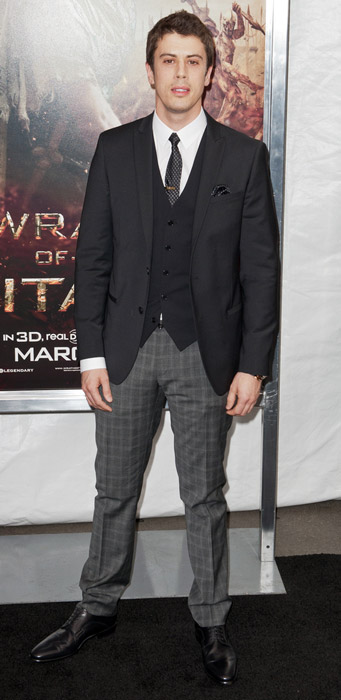 Photos by PR Photos
You May Be Interested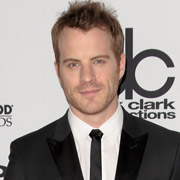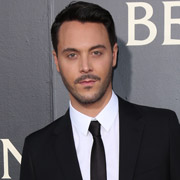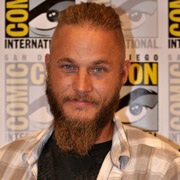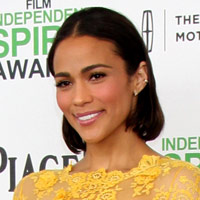 Add a Comment
44 comments
Average Guess (26 Votes)
6ft 1.13in (185.7cm)
Chris Junior Hernandez 1990
said on 20/Jan/21
185.7cm a little too high. He could be 6'1 or 185cm. I did say he is a good candidate to leave it at 6'0 7/8. I could explain For Toby look 6'0 1/2 in RocknRolla because the cast all have 3/8-1/2" more footwear than him.
berta
said on 12/Aug/20
i think fraction taller than this. not over 6´1 like the average guess but. weak 185 guy
Rory
said on 11/May/20
I'm surprised to see the consensus for Toby is that he's near 6ft1, doesn't look it to me. In The Escape artist he was clearly edged by David Tennant and he also seems very close in height to Pilou Asbaek and Miles Teller. I'd have thought 6ft0.25 was more likely than 6ft0.75 let alone 6ft1.
TheBat
said on 6/Mar/20
Toby is under-listed in this case. I think he's actually 6'1" flat.
@Junior
I would not be surprised.
Chris Junior Hernandez 1990
said on 5/Mar/20
I'm confidently to say very soon Rob will upgrade Toby to 6'1, if Rob met him.
Rampage(-_-_-)Clover
said on 22/Jan/20
At least 6ft0¾(184.8cm) for him. Only a little shorter than Mark Strong and edged out Tom Wilkinson.
Easily wakes up 186-187cm and an easy 188cm in shoes which he claims.
Ethyn
said on 10/Aug/19
Solid 6'1"
Miss Sandy Cowell
said on 9/Jul/19
🎂🎁🎈😁 Happy Birthday Toby! 😁🎈🎁🎂
Toby proved such a revelation in the brill 'Dead Man's Shoes' playing Paddy Considine's brother that he left a lasting impression on me. I instantly recognised the guy when I saw the tall and lanky Toby appearing in Jimmy McGovern's 'The Street'. He had more of a speaking part as well in the serial. It's good to find out that Toby starred in the movie 'RocknRolla'; that's news to me. 😃 Ha ha - this will be Toby's 37th comment on his 37th Birthday! Well, fancy that?
Wishing this ace actor an unforgettable 37th - for all the right reasons, of course!
6ft1.
🎉🍰🕯️🎁🎉🍰🕯️🎁🎉🍰🕯️🎁🎉🍰🕯️🎁
Junior Hernandez 1990
said on 2/Jun/19
Maybe 1/4 upgrade wasn't that greed.
Junior Hernandez 1990
said on 3/May/19
Rob, check out this picture Toby with 6'1 1/2 Mark Strong
Click Here
Toby atually had 3/8 looking less footwear than Mark in this scene (if you watched this movie) and he look merely 3/4 inch shorter when Mark stand straight.
Click Here
And this picture next to 6'1.25" Gerard Butler doesn't look over 1/2" between them and Gerard head is slightly closer to camera and you can see their shoulder level was pretty leveled and Toby leg's is more standing apart than Gerard's good posture, with advantage picture for Gerard like this should make Toby look full inch shorter than him not 1/2" if Toby is dead's on 6'0.5".

Editor Rob
At times he has looked 184, but I feel a lot of time can seem near 6ft 1.
Junior Hernandez 1990
said on 4/Sep/18
He really can be 185cm the more i look at his work.
Sandy Cowell
said on 22/Jul/18
I can confidently give Toby 6ft1.
That episode of 'The Street' I spoke about in my comment from the 20th is seriously upsetting, just like the film 'Dead Man's Shoes'. Toby is an excellent actor and a I can see why he has been snapped up to star in major films.
He is Hollywood material, to be sure!
Sandy Cowell
said on 20/Jul/18
I watched an episode of 'The Street' the other day which I didn't finish, so I am going to see it again post haste!
The first thing I noticed when it started was that I was looking at a Paddy Considine look-alike, and a matter of minutes later, I realised that he simply HAD to have been the guy who played Paddy's brother in the haunting but excellent 'Dead Man's Shoes'! Indeed this is the guy, Tony Kebbell, who, was a noticeable bit taller than tough-guy soldier Paddy in 'Dead Man's Shoes'. He looks well and truly tall in the episode of 'The Street' as well and as I am just about to re-watch it, I will do some comparisons and see exactly how much over 6ft I reckon Toby is.
Back soon guys!
Junior Hernandez 1990
said on 3/Jul/18
Def taller than a current Costner but wee bit shorter than peak Costner.
berta
said on 15/May/18
i can see a argument for 1/4 upgrade for this guy actually. the average guess is to high though.
Junior Hernandez 1990
said on 19/Apr/18
Just 185cm or 6'0 3/4 and the average guess 185.9cm is pushing 6'1 1/4 that he don't look this unless Gerrad Butler is 6'1.5"
Rampage(-_-_-)Clover
said on 24/Mar/18
He could look close to Strong and Butler. I think a weak 6ft1 at least, if not 6ft1 on the dot
Junior
said on 5/Jan/18
Butler 186cm, Mark Strong 187cm and Kebbell 185cm.
Zachary
said on 3/Jan/18
Rob, about time he get an upgrade, don't you think?
Junior
said on 9/Nov/17
There is only 1cm between Gerard Butler and Kebbell. Kebbell is 6'1.
Click Here
:
John
said on 17/Jul/17
He looks maybe a half inch shorter than David tenant in the escape artist.
Adijos
said on 22/Jun/17
6'1.25" (186 cm)
Dha95
said on 10/Jan/17
Looked very tall next to Mark Strong (listed as 187cm) in RocknRolla. Great movie btw. Anyway, next to strong (who had hair, making him a bit taller) he looked like 185, sometimes even taller. No idea what kind of footwear they had. Also, he had a buzzcut throughout the movie, but in the final scene with them together he had grown his hair out so he had a bit of extra height as well. Might have to compare them both with short hair and similar footwear.
Christian-196.2cm (6ft5.25)
said on 13/Dec/16
6ft0.5-6ft0.75
Rampage(-_-_-)Clover
said on 11/Dec/16
I think not less than 184/185cm zone.
Mr. R
said on 9/Dec/16
Isn't he in this latest horrible Ben Hur?
Rampage(-_-_-)Clover
said on 7/Dec/16
Rob, which of these is most likely?
A) 188cm/186cm
B) 187.5cm/185.5cm
C) 187cm/185cm
D) 186.5cm/184.5cm
E) 186cm/184cm
Editor Rob: Rampage, you could make an argument of C-D for him, at times he can look it, although the last time I looked, I had thought he didn't seem over 184.
scarpa
said on 7/Dec/16
legit 6ft1
S.J.H
said on 10/Nov/16
He was more like a dipping in 0.25 than 0.5 like kellen lutz look between 6'0.25-0.5
TJE
said on 28/Aug/16
Edges out Jack Huston.
MD
said on 23/Jun/16
More from the shoot with 6'0" Miles Teller (directly to his left):
Click Here
Is the footwear difference enough to account for this? BTW, Michael B. Jordan is looking really short in those photos. It's why I think he's just a flat 5'10", but with really great proportions that can make him look taller.
SomeGuy
said on 22/Jun/16
Kebbell next to Travis Fimmel:
Click Here
If Fimmel is 182 cm then I can't see Kebbell being more than 183 cm.
What do you think Rob?
Editor Rob: I'd say about 184cm was possible there.
BT
said on 14/Feb/16
@Editor Rob: Could perhaps 6'0.5 be nearer the mark for Toby? Here he looks about 2 inches taller than 5'10.5 Michael B Jordan and quite similar to Miles Teller:
Click Here
He can look near 6'1 at times though.
Editor Rob: his sneakers don't look like they are big, but he can look about 184 range a fair amount.
David92
said on 18/Nov/15
He is 183 cm tall because when he stand face to face with Miles Teller in Fantastic Four, they were both same height and Miles Teller is 183 cm tall too.
Rampage(-_-_-)Clover
said on 24/Nov/14
He'd be a good 6ft2 in shoes
Jake: 1.84 m- 1.85 m
said on 22/Nov/14
Rob, can you add the film 'Control' to the top - which was about Ian Curtis. He looked a legit 6ft 1in in that film.
Sam
said on 22/Oct/14
Yeah, this guy looks 0.75-1 inch shorter than Mark Strong.
MD
said on 11/Mar/14
Rob,
6'1" is too much for Tony. Her he is with a listed 6'0.75" Aldis Hodge, who is slouching considerably AND at probably a slight footwear disadvantage it looks like:
Click Here
Hypado
said on 8/Mar/14
6ft 0.75in (185cm)
Rampage(-_-_-)Clover
said on 10/Jan/14
Actually, the full 6ft1/185.5cm is better. He edged out Tom Wilkinson and was similiar to Mark Strong and Gerard Butler in some scenes.
Rampage(-_-_-)Clover
said on 29/Nov/13
Was around 1in shorter than Mark Strong in RocknRolla.
"Toby Kebbell height: 6ft 0.75in (185cm)"
cole
said on 31/Aug/13
There was one or two scenes in RocknRolla where he looked close in height with Mark Strong, so around 6'1 is perfectly possible for Toby, although I wouldn't go over that.
cole
said on 30/Aug/13
Nice to see him added! When did he get a page? I would think around 184-185 cm is reasonable for him.
[Editor Rob: not long ago, he can look anywhere between the 6ft-6ft 1 range]
Rampage(-_-_-)Clover
said on 12/Aug/13
If this guy is 185cm, Mark Strong and Gerard Butler are 188cm at least