Paula Patton's Height
5ft 7 ½ (171.5 cm)
American actress best known for roles in movies like Mission Impossible: Ghost Protocol and Deja Vu. In US Weekly she once said
"I'm 5-foot-8, but I think I'm 5-foot-9, so that's what I always tell people."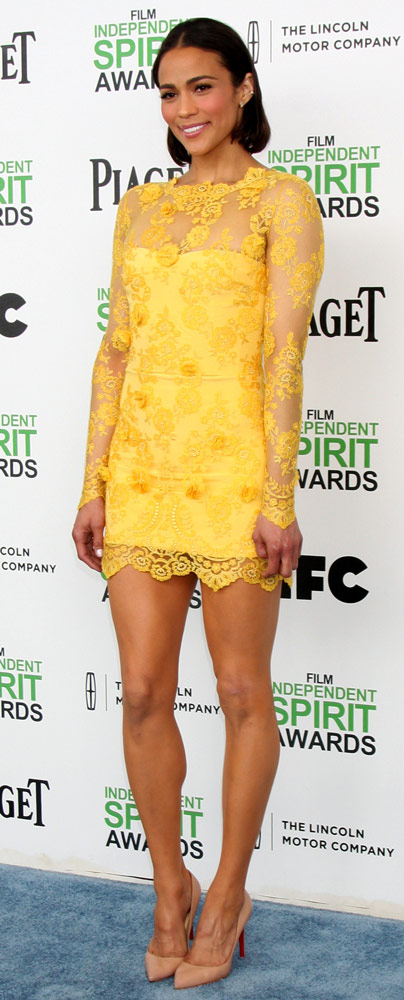 Photo by kathclick/BigShot.com
You May Be Interested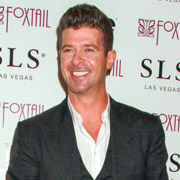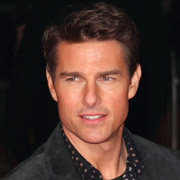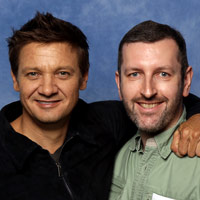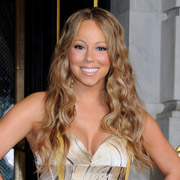 Add a Comment
40 comments
Average Guess (16 Votes)
5ft 7.48in (171.4cm)
khaled taban
said on 16/Jun/19
I'd say she is 5'7" range, but definitely not the full 5'8".
5'7.5" is about right.
SAM CHERRY
said on 23/Nov/18
I would say she's 171 cm
Nik
said on 28/Mar/18
She has the 5'7" look!
Joshua
said on 13/Feb/18
She looks 5'8
Jacky Huynh
said on 10/Jul/17
Hey Rob, in your opinion what's the tallest she can be? Maybe 172cm (5ft 7.75in)?
Editor Rob: I can't see her much over that mark
Realist
said on 9/Jan/17
She's a little tall.
Evans
said on 26/Nov/16
That's odd. She's about 2 inch taller than Tom Cruse WITH heels. And I'm talking about platform heels.
Verona Rios
said on 24/Jul/16
She's definitely at 5'7 range with an awesome curvy body.
Az
said on 1/Aug/15
I met her at a film premier. She's 5'7 or thereabout. Great beautiful kind. Amazing body. Oh, I also saw her backstage at a Michael Kors show a few years back. 5'7", 5'7.5"
pj
said on 25/Jul/15
she looked pretty tall in 2 Guns and MI. She's quite gorgeous, didn't realize but she's been in pretty big movies, though I don't think she's that well known...or maybe its just me. Anyways, looks around this height.
Nextto5'9
said on 4/Jul/15
She's definietly 5'8-ish.
Me
said on 24/Jan/15
Wow...She went from 5'4'' to almost 5'8''..?? That is a huge upgrade
Al
said on 10/Jul/14
If she is 5-7 or 5-8 then tom cruise wears heels cause in MI4 when she was standing next to him she was maybe a half a inch taller then him and he's 5-5 or 5-6. If someone knows why that is can u please explain.
Katie
said on 18/Mar/14
I would've sworn she's 5'10-5'11 from all the photos of her next to other celebrities. She looks like a GIANT.
Vin
said on 19/Sep/13
I met her on the set of WWHL this week. I'm 5'11 and with heels she was 6ft or even taller. Shes probably 5'7 or 5'8.
MettL
said on 4/Aug/13
I hardly doubt Paula is 5 foot 7, because her height was listed as 5 foot 4 or 5 foot 5 even. She wears heels like the rest of the women in entertainment. I also doubt she's born in 1975 because she said she graduated out of college in 1999 that means she had attended college at almost 20 years of age not 17 going on 18 like most young people do. So that would either make her going on 35 or 36. She had stated she was only a year older than her husband. If she was born in 1975 they would be at least 2 years in age.
tiny
said on 1/Aug/13
saw her at the ESPY Awards and she was abt 5'11" with her 3" heels. Guess she is 5'8" and very well built at abt 150 lbs
Silent d
said on 22/Jun/13
Weird she is listed as 163cm. She is clearly taller. 172cm is about right.
Johnnyfive
said on 24/Nov/12
This girl looked tall on MI4. This listing sounds about right. You think 5'8 is possible though, Rob?
[Editor Rob: wouldn't say 5ft 8, 5ft 7 range is more likely.]
mike
said on 10/Jun/12
Paula is tall, at least 5'8 I think. I've met her before, I'm 5'3 and I felt very dwarfed. Granted she had heels that made her easily 6 foot but without those still close to 5'8, I was up to her chin basically
Lynn Wilso
said on 6/Jun/12
That woman, Paula Patton does not look 5 foot 10, she looks shorter than that. She looks really young and she looks about the average height, if 5 foot 5 is that range, because some say it's tall for a woman. Being on movies and on television makes plenty of people look taller than they appear in person. Plus a lot of famous women in Hollywood California, walk that red carpet in very long, difficult and impossible heels to walk in, which I am unable to do myself.
DeeDee
said on 29/Jan/12
She can't be 5'4... that would mean she and Elizabeth Banks who is also 5'4 would be the same height and they clearly are not the same height. She is probably 5'7 or 5'8
Click Here
smaahtiepantz
said on 10/Jan/12
If you look at the scene where she is getting out of the limo and the camera pans up her leg, you can see that her heels are quite low, 2 inches high maybe, with no platform. I think she is approx. 5'8 or taller. She's gorgeous!
jean
said on 30/Dec/11
She looked shorter than Tom cruise in MI 4 , just saw it today and in the scene where she is in dress she is a bit shorter than tom, but we cant see her heels has she wears a long dress.
Brina
said on 16/Dec/11
Rob, isn't she around 5'9-5'10"? I saw Jumping the Broom. Laz Alonso is 5'11.5". She was about an inch or so shorter. She's also taller than 5'7.5" Tom Cruise (with his lifts).
Annell
said on 11/Sep/11
@Truth I agree. She may be around 5'10". She was a bit taller than Laz in heels.
Truth
said on 23/Aug/11
I would say she is around 5'8 or even 5'9 because when she was in the movie "Jumping the Broom" Laz Alonso and her were close to the same height. By the way Laz Alonso is not 5'10 he is 6'1, he even mentioned his height on a BET Award show.
Rose
said on 30/Jun/11
I would say 5'7 or 5'8.. In jumping the broom's wedding scene she's taller than the husband who is 5'10" and she was probably wearing 3" heels.. Btw why does everyone keep calling Robin Thicke her bf? He's her husbad
Mysteryuz
said on 22/May/11
She is not 5'4. In an interview with the NY Time she mentions that Hollywood actors are short and she is tall and that she often wears flats so she is not towering over the guys. Anyone who is 5'4" clearly understand that they are NOT tall and at that height wouldn't be "towering" over men.
Keishanna
said on 14/May/11
I say 5"7 because Angela Bassett plays her mom in Jumping the broom and she is around 5"4 and there was a scene when the two of them were waiting on Jasons mom to arrive and she was well taller then ms Bassett plus they both had on heels. Laz Alonso plays Jason and he is 5"10.
Demiere Lee
said on 7/May/11
Paula patton is not 5'4 because in the movie Jumping the Broom she looks much taller than the guy that's supposed to be her husband. Come on. It's without heels.
Heightgirl
said on 4/May/11
She's listed everywhere else as being 5f4. I checked some pics and found that in 4 inch heels she is similar in height with 5f7 Jeremy Runner.
Click Here
In flats next to her 6f2 boyfriend
Click Here
miami
said on 13/Feb/09
I don't care about her height. (I believe it is 5'4" because Andre 3000 is short)
I just want to know her other measurements. She has to be 34C-26-36 or better
Jacky
said on 23/Aug/08
just saw her in mirrors..
she looks only an inch shorter than kiefer sunderland..
MAYBE 2 inches.. so she is at least 5'6 - 5'7ish
tall, sexy lady =D!
Bee
said on 1/Aug/08
No way can she ever pass for anything under 5'6. Remember her in the video with her husband? She didn't look small at all and he's a tall guy. Not sure on her height but know she definitely isn't 5'4.
sweetchari
said on 7/Apr/08
In an magazine article, I forgot if its Vibe or Essence magazine...they described her as five eight...her husband is not short so this could be accurate.
A
said on 13/Aug/07
She is listed at 5' 4" tall, please adjust
[Editor Rob: this honey is never 5ft 4, unless you chopped off both her feet at the ankle bone...]
J.
said on 16/May/07
She said in a recent Washington Post Style Magazine interview that she is tall and most of the male actors she's opposite are short. She remarked that "Idlewild" co-star Andre Benjamin's waist was smaller than hers!
Pik
said on 15/May/07
Yeah, 5'4. Which 5'4 woman in heels would be almost as tall as Kilmer and Washington in normal shoes ? 5'4 woman in heels would be a little under my eyebrows, and I'm not 6' like Kilmer and Washington, I am 5'10.25.
lala
said on 27/Apr/07
she is listed as 5'4'' tall.