Kate Mulgrew's Height
5ft 4 ½ (163.8 cm)
Peak height was 5ft 5 (165.1 cm)
American actress, best known for playing Captain Janeway on Star Trek Voyager and Galina Reznikov in Orange Is the New Black. On the website 'Little Review' she mentioned her height:
"I'm 5'5", so the boots are three and a half inches...but they do that because they have to....I have to wear the boots, because the guys are all tall."
. One of her agencies in 2019 were listing her as
"5'7"
. In these photos I'm wearing
Converse
thin, whilst Kate had (in double shot) about 0.75 inches more footwear and in the solo shot near 2 inches footwear advantage over me.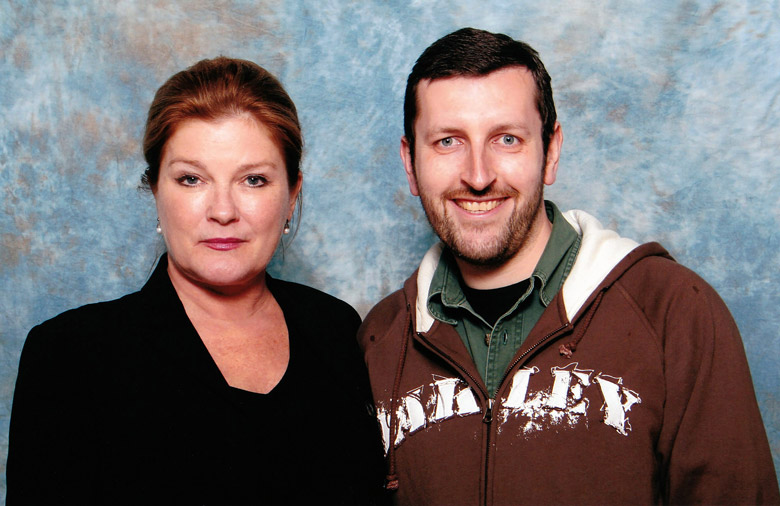 5ft 8 Rob and Kate @ Collectormania 2010
5ft 8 Jenny, Kate and 5ft 8 Rob @ Collectormania 2010
You May Be Interested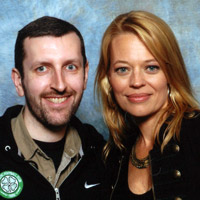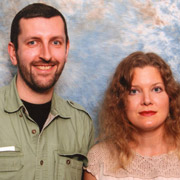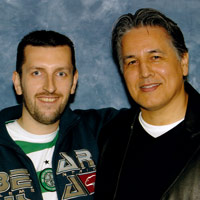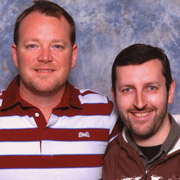 Add a Comment
30 comments
Average Guess (9 Votes)
Peak: 5ft 4.89in (164.8cm)
Current: 5ft 4.14in (162.9cm)
Jtm
said on 9/May/20
she looks to be struggling with 5'4 now.
JohnMoore-162cm
said on 5/May/20
Solid 5ft5 in her prime
Miss Sandy Cowell
said on 25/Jan/20
Kate has a tall person's voice!
She can have 5ft5 for her peak and 5ft4.5 for today's height. 😁💐👍
BTW, Jenny looks really good in the above picture! 😉👌

Editor Rob
I will pass on that complement to Jenny 👍
Nik Ashton
said on 23/Sep/19
The average guess for her current height is 5'4" (5 votes!) and the average guess for her peak height is 5'4.75" (5 votes!)!
Christian 6'5 3/8"
said on 8/Sep/19
No wonder why the OITNB height disparity between male and female actors is over 9 inches. Kate says that the guys are all tall.
Miss Sandy Cowell
said on 27/Jul/19
I remember the first time Kate took her hair down in 'Star Trek Voyager'. She looked quite heavenly! Then she had a shorter, more feminine haircut - which she wore all the time, and I liked that as well. 👩✔️
Ha ha! I saw 'Voyager' debut on the TV and I said, "I think this is going to be my favourite!"
Having said that, they are all very good in their own right. It's just as well I enjoyed them - my boyfriend was a real Trekkie!
I always felt that Kate was a nice feminine height - but on the smaller side of average. This made me admire her all the more, because she had a whole spaceship of huge men to control, and she did it with great aplomb. She didn't cater to the needs of the lustful Enterprise males and wear micro skirts either, though she WOULD have looked good in one! 🚀
Peak height - 5ft5
Today - 5ft4.25
josh b
said on 8/Nov/18
Click Here
A real highlight for my wife, Janeway is her favourite character, meeting her was certainly a great moment from the convention.
Nik
said on 29/Jul/18
Lovely pictures!
Lyta
said on 31/Jan/17
I am 1.64m and she was about as tall as me wearing cca 4cms heels while I wore flats.
Rampage(-_-_-)Clover
said on 5/Feb/15
Rob, she's in Orange Is The New Black.
J.Lee
said on 6/May/14
Rob u look quite taller than Jenny
Yaspaa
said on 23/Feb/14
You didn't just diss Columbo?
Andrew M
said on 20/Oct/13
Regarding my earlier comment: whether or not she looked old or not, she always had good, thick hair; and clearly still does!
Andrew M
said on 20/Oct/13
She looks quite well, given that I think she always looked a bit older than I thought she was, even when dating Ted Danson's character (Sam Malone) on Cheers.
She also played Columbo's wife in the short lived TV series "Mrs. Columbo", where she solved the crimes herself. Hopefully she wasn't as irritating as her husband! (In the shows!)
Sarah
said on 29/Sep/12
If Kate has lost height, I can understand how. If those shoes damaged her feet, and she did wear them for years so they probably did, that might contribute to her losing height. I would know - my feet are damaged from Perthes' Disease, and my doctor told me it's probably why I haven't grown past 5ft 1 and a half. She did have very good posture on the show, though, so I don't think it would've been that, but I do know that damaged feet can cause people to be short/lose height.
guyfrommars
said on 28/Jul/11
jtm: Jeri Ryan is 5'7.5" and wore 3-inch heels on Voyager, so she was close to 5'11" in the series.
Brad: The funny thing is, that Voyager had quite a short cast. From all the male cast members, Robert Duncan McNeill was the only one above 6 feet.
I still can't believe Mulgrew was ever 5'5". See my point about Jennifer Lien 5'3" + 2" = 5'5" and taller than Mulgrew barefoot. Also, Ethan Phillips is listed on this site as 5'4.5", yet he only appeared ca. 1 inch shorter than Mulgrew, who wore heels (I guess Phillips also had some boost in his shoes). I'd say Mulgrew is 5'4".
Brad
said on 7/Jun/11
Wore heeled customs on the series, at 5' 4.5" you can't really be Captain like staring up at 6 footers.
guyfrommars
said on 5/May/11
In the Voyager episode "Tuvix", there is a scene in which Mulgrew is barefoot and is shorter than 5'3" Jennifer Lien, wearing ca. 2-inch heels. Without the ca. 3-inch heels Mulgrew wore for the show, she is around 5'4".
Anno
said on 2/Mar/11
5ft 8 1⁄8 Rob
How to measure that exactly , I thought a human's height flacuate over the day ... do you take different measurements and takes the average?
I just can measure to 1/2 of an inch :(
[Editor Rob: Away from this site *of course* I don't say anything else but 5ft 8, but on here, it is just giving my exact lowest measurement.

If people want to go with lunchtime measurements then I would say they should view me as 5ft 8.25

If they want to go with say 10am measurement they could see me as 5ft 8.5.

If they want to view heights as 'straight out of bed' they can view me as a 5ft 8.9 guy.

]
Zachary Strobel
said on 23/Feb/11
Rob is a giant in this picture.
TruebloodFan
said on 19/Dec/10
great, powerful woman, 5ft5 peak and a strong one. Jeri Ryan is weak 5ft8 tops, even a full 5ft8 is pushing it. Although she was occasionally listed as 5ft8.5. Kate Mulgrew was more likely 166cm peak IMO
jtm
said on 12/Dec/10
jeri ryan 5'11?
Editor Rob
said on 12/Dec/10
miko, she's mid 50's, I think she had good posture on that show and in person aswell she stood like a captain would...
Matt
said on 8/Dec/10
I just realised jenny is equivelant to a 6ft 2.25 - 2.5 guy, shes very tall for a woman!
miko
said on 6/Dec/10
Why do you think she's lost height Rob? Bad posture?
guyfrommars
said on 1/Jul/09
I've recently seen an episode of Voyager and a scene with Mulgrew barefoot next to 5ft3 Jennifer Lien in heels (2 - 2.5 inches), and Lien looks an inch or less taller than her. Kate is 5ft4.5 or 5ft5 barefoot.
guyfrommars
said on 28/May/09
She's either just making things up or she's shorter than I've thought. As I recall she's wearing 2-inch heels on Voyager max. (the female version of Starfleet boots) and is towered over by most of the male crewmembers (except Ethan Phillips) and also by 5ft7.5 plus 3-inch heels Jeri Ryan. Watch the beginning of the pilot episode, "Caretaker" with Kate being more than a head shorter (in boots) than Robert Duncan McNeill.
Anonymous
said on 2/Apr/09
"SHE WORE BOOTS BECAUSE THE GUYS WERE TALL? SO WHAT MEN ARE NORMALLY TALLER THAN WOMAM ANYWAY.SHE'S 5'5 SHE'S PRETTY TALL HERSELF.I'M 5'1 MYSLF AND I'M THE SHORTEST IN MY FAMILY."
that is considerably shorter for average woman, FYI. She wore the boots because she was the first woman captain on a starship and having all the males tower above her would undermine that. There were even cases where it was obvious they were using the multiple elevations of the bridge to make her seem closer to the height of her male costars.
Anonymous
said on 19/Nov/08
I always thought she looked five foot six; she's a solid height for a women.
Vickie King
said on 28/Sep/07
SHE WORE BOOTS BECAUSE THE GUYS WERE TALL? SO WHAT MEN ARE NORMALLY TALLER THAN WOMAM ANYWAY.SHE'S 5'5 SHE'S PRETTY TALL HERSELF.I'M 5'1 MYSLF AND I'M THE SHORTEST IN MY FAMILY.