Robert Beltran's Height
5ft 10 ½ (179.1 cm)
American actor best known for playing Chakotay on TV series Star Trek: Voyager. In film he can be seen in Night of the Comet, Bugsy and Lone Wolf McQuade. This Photo is from a London Expo in 2006.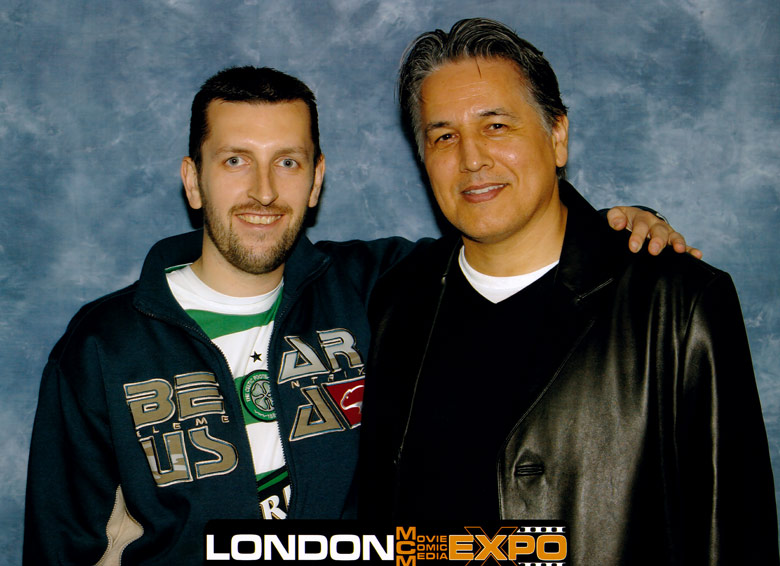 5ft 8 Rob and Robert
You May Be Interested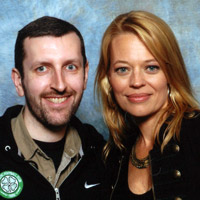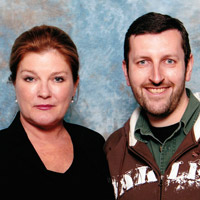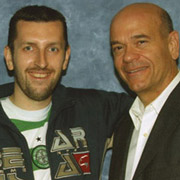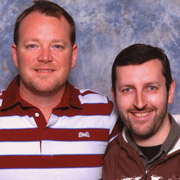 Add a Comment
28 comments
Average Guess (13 Votes)
5ft 10.35in (178.7cm)
Jkiller
said on 10/Jul/20
5'10.5 seems right
Nik
said on 26/Jan/19
I think that Robert can pull off 5'10.5"!
Vick
said on 24/Jan/19
Hey rob you think he is 5'11.25 in the morning?

Editor Rob
I think at times Beltran could look 179-80 zone, maybe he has a chance of 10.75 and 11.5 range out of bed. I still would have went with Beltran being about 5ft 10.5 range in person.
Bobby
said on 26/Jul/18
Can't see a weak 5'11 for him to be honest, he looks only flat 5'10. Doesn't look like he'd measure any taller than myself.

Editor Rob
I don't remember him looking only 5ft 10...seemed taller than that
Pierre
said on 1/Nov/17
I see Robert 5"10' max here,his head looking upward give him an advantage imo
Tim
said on 14/Jun/17
Always seemed a good 6 footer on voyager, surprised he's shorter by quite a bit!
World Citizen
said on 29/May/17
Looks 5 ft 10.25 here
Pierre
said on 13/Aug/16
About 5"10.25' imo,nice picture
Editor Rob: on Voyager I think he could pull off between 5ft 10.5-11, but then in person I thought more in 179 range.
Modeus
said on 22/Nov/14
Mike Tyson looks noticeably taller than robert do in the pics with Rob
so on
said on 10/Dec/13
Would he edge out Kristaana (? ) Loken?
[Editor Rob: I don't think he would]
@ya
said on 4/Dec/13
Rob,
What kind of jacket does he have on? Looks cool.
[Editor Rob: no idea sorry!]
Joe
said on 9/Oct/13
Just like Mike Tyson. Yo Rob! Since he is similar in height.like Tyson, would ya upgrade Tyson to 5'10.5?
[Editor Rob: Tyson never looked over 5ft 10 to me!]
Growtallerguru
said on 20/Sep/13
I see 5' 9.6". But is it possible he just looks taller due to hair and head size Rob?
[Editor Rob: not sub 5ft 10, looked over 5ft 10 flat]
Rey
said on 20/Jul/13
I remember when Beltran would claim 6'1".
Lee
said on 6/Jul/13
Surprising. He looks bigger on Star Trek Voyager, maybe because he's got a big head and perhaps also because he was often acting opposite the somewhat-petite Kate Mulgrew (Janeway).
He's 53 in the photo... is it possible he's lost a little height? I want to give him 5'11" peak.
Anonymous
said on 28/Mar/13
spot on imo.
Shannie
said on 1/Dec/11
Beltran is good looking!... Rob aint so bad either
Mr. Tempus
said on 8/Oct/11
5'10.5 seems right
James
said on 19/Sep/11
unless he had footware disadvantage i'd say he looks more 178cm but then again i suppouse he is not standing at his best next too rob.
his hairstyle makes him look taller as well.
guyfrommars
said on 16/Sep/11
Just catched an episode of Voyager on TV, and Beltran looked a very little shorter than 5'7.5" plus 3" heels Jeri Ryan. Jeri had a much taller hairstyle, so they were probably the same height. Given the boots Beltran wore, I'd say he's 5'10" barefoot.
rob89
said on 4/Jul/11
I'm surprised at how short he looks with you here Rob. Looks really no more than a strong 5'9" here, excluding his gelled up hair. Definitely not 5'10" or more if you compare to the pic of you with Tyson. Weird, i'd swear this guy was about 5'11" watching Voyager, looked tallish there i thought. Oh well, i guess looking taller than you really are on camera isn't that hard after all, especially when you don't know for sure how tall the other actors he's standing next to are. That's what's so great about your photos Rob, we know exactly how tall you are, and thus you really expose the celebs' real height!
[Editor Rob: I managed to finally find my Beltran's photo from an old disc...

from memory he looked 5ft 10ish range, but not under, he was an inch taller than robert picardo that day. I watched some Voyager and think he could have been 179cm though...]
guyfrommars
said on 5/May/11
Mulgrew was closer to 5'4", and she wore a maximum of 3" heels, making her 5'7" on the show. The male boots also gave an inch or so to the wearer, making Beltran ca. 5'11".
Anonymous
said on 25/Feb/08
He wasn't much taller than Janeway on Voyager, and Kate Mulgrew wearing boots is 5'9 max, so I'd say Beltran's around 5'10.
Adam Brennon
said on 11/Nov/07
Perpechuated the impression of at least 6 foot on voyager, but men of large, sturdy build often do. Ving Rhames, Vin D, Wesley snipes and Burt Reynolds are all good examples.
damar
said on 14/Jan/07
He looks like 179
[Editor Rob: not over 179.]
MOF
said on 6/Oct/06
He looked an inch taller than 5'9" Ed Harris in Nixon... so 5'10" or maybe a little above.
tristan moss
said on 6/Oct/06
r u gay rob
TNTinCA
said on 5/Jul/06
You sure about this height Rob? He struck me as a 6 footer on the show. Could have been footwear though.