Robert Picardo's Height
5ft 9 (175.3 cm)
American actor best known for playing the Holographic Doctor in Star Trek: Voyager and for his role as Richard Woolsey in Stargate Atlantis. In film, he can be seen in InnerSpace and Gremlins 2: The New Batch. On twitter he once mentioned his height, saying
"I am well-educated, non-dyslexic,5'10", cubic with a face like a pristine cabbage"
.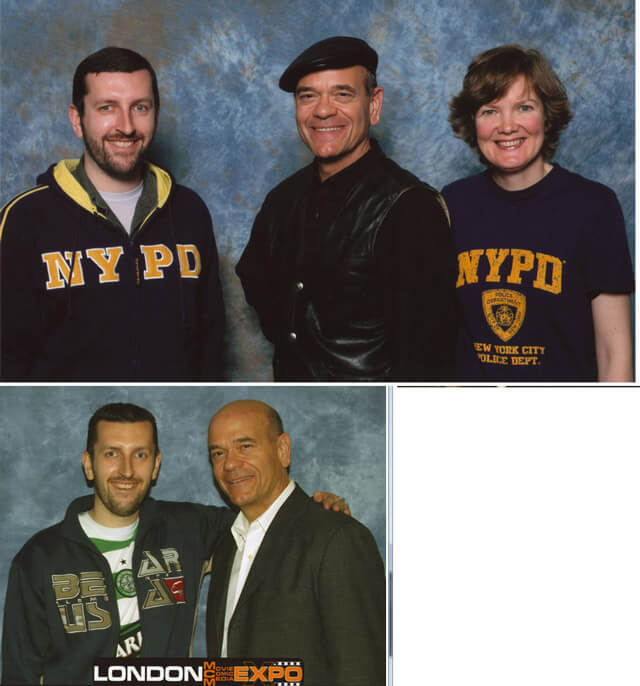 5ft 8 Rob, Robert, 5ft 8 Jenny @ Glasgow Collectormania
You May Be Interested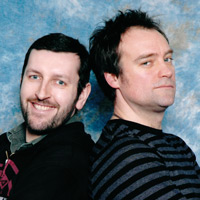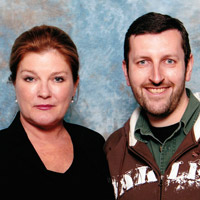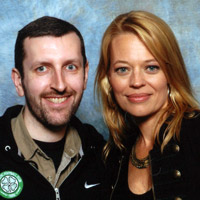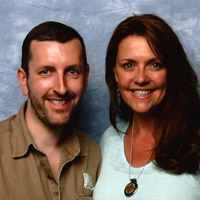 Add a Comment
42 comments
Average Guess (15 Votes)
5ft 8.88in (175cm)
Jkiller
said on 29/May/20
5'9
JohnMoore-162cm
said on 1/May/20
picardo is around 5ft9 in his prime
MrTBlack
said on 14/Mar/20
I did think he was 5'8" but maybe 5'8.5-75"? 5'9" is definitely the most he is for sure.

Editor Rob
The times I've seen him, 5ft 9 seems fair, however I do think by the age I met him he might have lost 1cm, as on shows like Voyager he pulls off 5ft 9.5 range.
MrFish
said on 22/Jun/19
Rob, would you say he's a full 5ft 9, or a bit below?

Editor Rob
I feel he was full 5ft 9 range, not seen him in a while so he might be at an age that he's lost another fraction.
Blake
said on 15/Apr/19
He does seem like the ultimate a$$hole to me now just looking at how he seems to write quite well even when he is enraged or inebriated (probably both) and he did have a good education from reading up on him, and finally he uses twitter to claim a height which shows to me he is more likely to be looking at his online profile and he uses twitter frequently and from looking at his Twitter is not afraid to express his opinions using vulgar language at times. I would be shocked if it is anyone except him now.

Editor Rob
One of 5 potential people who might fall into that category.
Jdubbz
said on 26/Jan/19
@Rob: Is this the ultimate a$$hole Rob? Spill the beans already!

Editor Rob
I gave a hint on 18/Jan that if you connect the dots it makes sense, but I won't call him out directly, as maybe he wasn't himself that moment of gibberish.
tshark
said on 7/Sep/17
Looked closer to 5'8" when I met him last year.
Sandy Cowell
said on 13/Dec/16
I'm SURE I saw him in a funny dog movie the other Sunday!
He does comedy very well and includes it in his role as the doctor in 'Voyager'!
I see he makes fun of his own appearance from the above remark, but there's really no need! I think he looks fine!
There's nothing wrong with being an average 5ft9 either!
josh jeffords
said on 10/Oct/16
This guy was very funny and a decent actor though not super successful.
He looks 5 8.5 with bad posture he looks pretty old so he was likely 5 9 or even close to 5 10 younger.
Key
said on 28/Jul/15
He looks 5'8.5" or 5'8"
the shredder
said on 22/Jun/14
Rob , in Gremlins 2 Zach Galligan was no taller than him. It at least backs up my claim that I saw Zach at 5'9 .
[Editor Rob: yeah not seen that flick for a long time]
Cnut the Great
said on 27/Sep/13
coach cutlip... always did look 5'9"... the pic pretty much proves it
Yaspaa
said on 11/Sep/13
That top shot is awesome.
diavolo
said on 8/Sep/13
He is 5'9". Looked average on Voyager, which show had a shorter cast. When he guested on Deep Space Nine, he looked short next to the tallish cast, especially 6'1" Avery Brooks and 6' Alexander Siddig.
Yaspaa
said on 7/Aug/13
Looks perfectly 5'9 with Rob, who isn't a weak 5'8 by the way, and considering Welling is teetering on 6'3, he would tower him.
me
said on 17/Jul/13
Rob, you confirmed Paul McGillion as 5'8.5"
Robert & Paul have many scenes facing each other on Atlantis, and Robert always appears 1-2" taller. I was as surprised as anyone because I always pictured Robert as smaller and Paul as average-sized.
Given Atlantis episodes like "The Seed," if Paul is 5'8.5, Robert is a solid 5'10.
Aragorn 5'11
said on 2/Jan/13
5'8.25 max!! He was in an episode of Smallville and Tom Welling totally dwarfed him! I would say 5'7 but since Rob is weak 5'8, I'd give him 5'8.25.
Hullywood 1.75.5m
said on 18/Nov/12
Doesnt looked tiny next to Richard Dean Anderson on Stargate Atlantis. Looked good, maybe 5-6 cms smaller, not more.
Sam
said on 23/Oct/12
I wonder if he wore lifts in The Howling, in which looks like a head taller than 5'8" Dennis Dugan before he transforms into a wolf (spoiler?)
jake, 1.82 m
said on 26/Sep/11
Doesn't look much (if anything) above 173 cm.
Josh B
said on 14/Aug/11
Rob you said Beltran looked an inch taller than Picardo, that would put him 5"9.5/5"10 max.
[Editor Rob: picardo is around 5ft 9 mark himself, beltran can walk smaller than he might measure]
rob89
said on 18/Jun/11
5'8.5" - 5'9" guy. I don't think he's as low as 5'8" flat, he's clearly taller than Rob.
Rampage(-_-_-)Clover
said on 29/May/11
That could be bang on James
James
said on 3/May/11
Remember guys he is 57 so probably 5'9 in his 20's but for sure today he is more 5'8 than 5'9.
today 5'8.5 (174cm)
Peak 5'9 (175cm)
Just a normal height guy all round.
Rampage(-_-_-)Clover
said on 24/Apr/11
5"8.5(174cm) does look more probable
TruebloodFan
said on 24/Jan/11
then I guess he had sum serious liftwork in Star Trek. always thought thi guy was 5ft10.
lolo
said on 24/Nov/10
thats a very weak 5'9
looks 174ish
rob89
said on 30/May/09
Looks about 5'8.5, maybe 5'9 flat MAX. He's also a tiny bit closer to the camera.
thekiddd
said on 28/May/09
I don't care about this pic. He is 5'8 1/2" at the most.
Anthony
said on 14/Oct/07
Looks 5'9 flat.
Kid-Icarus
said on 9/Oct/07
I did think he was a full 5'8". However now I see him in this pic and it looks about a 1/2 to 3/4" difference. So I say he is a little less than 5'9". Definitly not 5'10" as he gave out.
Adam Brennon
said on 8/Oct/07
Picardo always struck me a distinctly average in height.
Franco
said on 7/Oct/07
174-175cm max.
ras
said on 7/Oct/07
He does look 174 at best, I think he must be 5 ft 8.25.
[Editor Rob: I was sure he had 3cm on me.]
Stiffelio
said on 5/Oct/07
Rob, he looks exactly your height, therefore 5ft 8in. Uhm, well his head is a bit tilted so that may rob him 1/2 an inch?. Unless he was wearing flatter shoes than you.
maximus
said on 5/Oct/07
he does not look 5"10'. 5"8' to 5"9' is more likely
Cairo86
said on 5/Oct/07
Here are 2 Rob's in one photo. We can conclude with reason one Robert is taller than the other. I say 5ft9 is a good conclusion.
TNTinCA
said on 28/Jul/07
I have to agree with the other posters. I think he is at least 5'10".
Caesar
said on 26/Jul/07
Picardo is 5'11-6'0:
Click Here
I think Beltran is more 5'10 and Wang 5'9.
Anon
said on 26/Jul/07
He's definately at least 5'10".
Caesars
said on 22/Jul/07
This height is incorrect. He is taller than alleged 5'10ers Robert Beltran and Garrett Wang. I think Picardo may be just under 6'0. At least 5'10 and if so, those other guys' need to be corrected.
Paddington
said on 25/Mar/07
That's surprising. He seemed quite tall on Enterprise. Not many people entering his sick bay were shorter than him. Maybe it's his lanky proportions.
Not that 5'9.5" is short, it's solidly average height.