Drake Bell's Height
5ft 7 ½ (171.5 cm)
American singer and actor, known for Drake & Josh and Superhero Movie.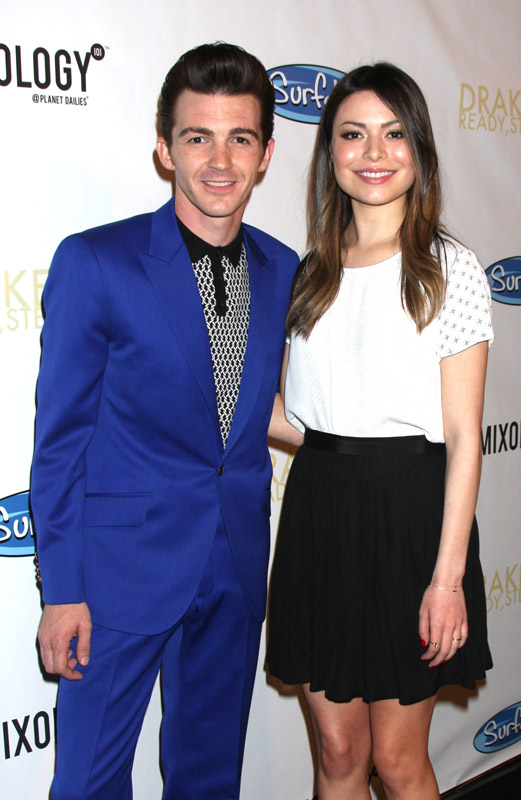 Photos by PR Photos
You May Be Interested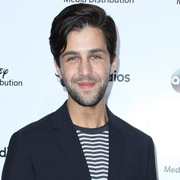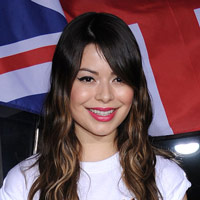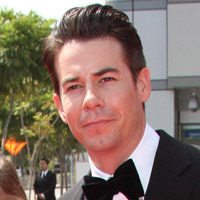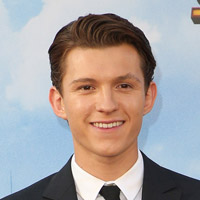 Add a Comment
86 comments
Average Guess (35 Votes)
5ft 7.54in (171.6cm)
Davidjr
said on 14/May/20
He is claimed as 174cm or 5foot 8.5inches
Paul Wood
said on 30/Dec/19
Listed as 5ft 8.5in all over the internet but I agree with this listing.
Gypsy
said on 24/Sep/19
He's definitely not 5'8 let alone 5'9 (his official height). I'm 5'8ish and ran into him in Los Angeles. Like Paisley90 said (whose also 5'8) I was really surprised at how shorter than me he was. I'd say 5'7 tops but wouldn't be surprised if he was even as low as 5'6 as some ppl are claiming below. Anyway He's my childhood hero and a cool as hell guy no matter what height he is.
Dann S
said on 15/Nov/18
He does look like 170-171 tho but why Google shows him 5'9? I mean that's a big jump from 5'7 to 5'9.
Littlelee168cm
said on 6/Nov/18
Why were you shocked at how short he was? It's not like you've never seen anyone shorter than you before
Paisley90
said on 22/Sep/18
I met him when he toured with Corbin Bleu. I was shocked at how short he was. He was shorter than me and I'm 5' 8".
issa
said on 14/Sep/17
Cool dude said on 8/Sep/17
Rob I think he's more in the 173-175cm region rather than 170-172cm region
Then, Josh Peck is in the 183-185cm region if that were the case. Josh is in the 180-182cm region so that makes Drake 170-172cm region.
Cool dude
said on 8/Sep/17
Rob I think he's more in the 173-175cm region rather than 170-172cm region
Realist
said on 2/Sep/17
I am not a fan but this guy is probably 5'7 we always over exaggerate certain actors.
Tallish89
said on 16/Aug/17
Not 5'7 more 5'8.25/5'8.5
With Miranda Cosgrove wearing heels
Click Here
173--174cm
Anon
said on 15/Mar/17
Id say a tad under 5'7, he looks quite small
TJE
said on 26/Jan/17
Remember, he bashed Justin Bieber for his height lol
Alex
said on 26/Nov/16
@Marshmallow I didn't think the average 14 year old girl was 5'9".
Anon
said on 27/Jul/16
@ Marshmallow it's because he never stands up straight
Marshmallow
said on 5/Jul/16
Not so surprising because 14 year old girls are taller than him by at least 2 inches in fan photos.
Joseph
said on 22/May/16
He's 5'8.5'', at least another inch.
Oscar Castillo
said on 21/Nov/15
Josh Peck is 6 foot 0 inches tall Drake Bell is 5 foot 9 inches tall
Jobber767
said on 8/Nov/15
Drake Bell is actually quite short in real life. There's a photo he took of him with a fan during his "High School Nation Tour" he was barefoot btw. He seems about 5'6.5 or 5'6.75 while the fan was somewhere between 5'4 TV can fool you alot.
anonym
said on 7/Sep/15
Guys look like 1.75
an anonymous peach
said on 31/Jul/15
The lankiest 5ft 7/8 guy I've ever seen. If I didn't know who he was and saw him in a standalone shot, I would assume he was 6ft 1 or something. His slim build makes him look taller than he really is.
drake
said on 24/Jul/15
I don t know guys look like 172
chris
said on 23/Mar/15
his is not 2/3 inches shorter than josh peck, in the final season of drake and josh, josh looks almost 5 inches taller, if josh is 182/183, then drake is 171cm
Amaze
said on 19/Nov/14
loved this show! watched it just now in a long time. he doesn't look that short or short at all on show. same height as him, he was the good looking out of the two now josh is the better looking one and 11cm taller hehe
Jake
said on 4/Sep/14
Height is spot on. Watched a episode of Drake and Josh awhile back and Miranda Cosgrove was only about an inch or 2 below him with heeled boots on.
lelman
said on 19/Jul/14
Funny, watched a clip of the Amanda Show a few days back and he was a lot taller than Josh Peck back when they were kids. He looked about 5ft 7 back then at 14-, must have been an early bloomer.
I'd say he's about 5ft 8, and Josh Peck is about 6ft. Give or take half an inch for both.
rachxx
said on 16/Mar/14
Drake Bell is bullying hiding for being shorter than his fans, yet he's only 0.5-1.5cm taller. Drake Bell is an idiot in my opinion.
Ron
said on 24/Jan/14
I always thought drake would be taller than that...guess not
jp
said on 2/Jan/14
drake's about 5'8
Mike T
said on 2/Dec/13
Josh Peck looks about 4 or maybe even about 5 inches taller. I'd say 5'7" max for Drake Bell.
issa
said on 1/Dec/13
I think drake bell is 5'8 maybe 5'8.5. Rob Upgrade Drake Bell Rob to 5'8.
Ron
said on 30/Nov/13
Drake -5'8.5" and josh peck 5'11.5-6'
Dan
said on 21/Oct/13
5'7"-5'7.5" seems about right. Would've thought he was taller.
Zijuun
said on 20/Oct/13
Rob, on the Drake & Josh show Drake seems to only be 2-3 inches shorter than Josh Peck (5ft 11.5in). And he called Justin Bieber short on Twitter. I think he should upgraded to 5ft 8in. Do you agree?
Feny
said on 27/Jun/13
Drake's height is 187cm not 171cm!!!
richkid123
said on 5/May/13
5'7.5" is shortish
Hot Bobby Darling
said on 6/Apr/13
He just called Bieber short at 5ft6, but he's like an inch taller?!?!
DND
said on 12/Jan/13
I met him 2 years ago, and I am 153 cm, my head reach her mouth, I think he is 172 cm
Joey
said on 25/Dec/12
5'7 in the morning (170cm) at best
SRK
said on 6/Oct/12
i would say he's more like 1.74m (but in shoes)1.78m
Jen
said on 25/Dec/11
I would say 5'5"! He was not that much taller than me and I am 5'2"!
Vince Chung
said on 4/Sep/11
Hes nearly 5'9.
Nat
said on 13/Aug/11
I met him a few months ago and I think he's between 170 and 174 cm , because I'm 154 cm and he looks like 20 cm more tha me.
DGKRocks
said on 3/Aug/11
He seems tall in Drake and Josh, and in Superhero Movie. At the least he should be a strong 5'7
Beastlyyyyyyy
said on 18/Jul/11
i thought he was like 5'10ish guess not tho
coolozkert
said on 10/Mar/11
i think he is 5'6.5 because in the episode who's got game he and miranda shared the same height and miranda cosgrove is 5'6.5
never you mind
said on 7/Feb/11
I think that 5'7" sounds about right. He's over one inch taller than me and I'm 5'5"
Tommy lee
said on 9/Jan/11
he looks noticably taller than 5'7 Sara Paxton in Superhero Movie. i think 5'9 is right for him. maybe 5'10, but thats being generous
Master of Rolls
said on 6/Jan/11
@Jessica says on 17/May/09
Uhh. I met him... I'm 5'8''... There's no way he's even 5'7''. I would say 5'5'' at most. He's TIIINY.
um..may b ure on high heels ??
but then in my opinion, i think 5'7 sounds right
Anonymous
said on 18/Dec/10
Jessica's right. I'm 5'5-5'6. I've seen him a couple times because he knows a friend of mine. We were pretty much eye level.
Alissa
said on 17/Nov/10
5'8 seems about right for he is not much shorter than josh...he is the handsomer n cooler one but josh is the better actor of the two
riota
said on 5/Nov/10
the 5'7 range seems a bit harsh...i believe 5'8.5
anonimo..
said on 28/Oct/10
la altura real de drake bell es 5 pies 7 pulgadas
Anonymous
said on 22/May/09
Jessica, did you check footwear?
Hannah
said on 18/May/09
Well, no matter his height... He is HOT!
Jessica
said on 17/May/09
Uhh. I met him... I'm 5'8''... There's no way he's even 5'7''. I would say 5'5'' at most. He's TIIINY.
5-2.5tops
said on 29/Apr/09
I'd say about 5-7.5.
lily
said on 16/Feb/09
he's gotta be the same height as zac efron. 5'7 max.
Maribel
said on 4/Feb/09
Perhaps 172cm
Jim
said on 13/Jan/09
There's no way he's 5'10 or even 5'9.5 like he's listed everywhere. 5'8 max for this dude and even that may be a little generous.
Anna
said on 14/Oct/08
I read somewhere that hes 5'9.5 and i never quite believed it.He seems 5'7 or exactly 5'8 at most.
Lenad
said on 30/Sep/08
In superhero movie he looked shorter than most other men. In some cases by quite a margin.
Star
said on 8/Sep/08
I agree that Drake looks closer to 5'7.
nate
said on 24/Aug/08
i agree with anonymous
Anonymous
said on 6/Aug/08
this guy is short, i'm sure he is no taller than 5ft 7 inches.
Nolan
said on 5/Aug/08
Josh grew 4 inches after the age of 18 boys can grow until there 20s thats why i don't see many 20 year olds heights in here.
Rikashiku
said on 18/Jul/08
?
Josh is 6'0 lol and yes Rob doesnt do any teens under 18. although there are some due to alot of requesting.
well rest assure that Drake and Josh are both deep in their 20's. like 22 i think. i haven't been keeping track.
i say Drake is 5'6-5'7, or yea 5'7. compared to Joh in the newer pics he looks alot shorter. he comes under the nose(?)
maybe.
my mum is 5'7 and i can see over her head.
Inneveri
said on 16/Jul/08
I think that Rob is trying to say that he doesn't really do teenage heights, seeing as they may still have time to grow, and he probably doesn't want to seem innacurate if Miley grows from 5'4" to 5'5" 1/2. He said he did people usually 18 or older because at that age, guys are almost done growing, and most of the girls have been done for years or so. I agree with Anna, I don't really understand why 6'3" JK is so interested in teen heights, seeing as they vary and such. I don't think it's a big deal if she's a little off topic; she's asking a question and it's rude not to answer, and you can ignore it, that's your choice, but avoiding "childish" questions especially when they are fair questions, is being "childish" yourself, this is in no offense, don't take this as a bad comment on your side. I just thought that I'd say something, I have the right to, such as you stated what you wanted. Now to stay on topic, Drake Bell is about 5'8" maybe not even, I would say 5'7" looking next to Josh Peck, who's about 6". 5'8" is fine to list. Do you have a picture to put it up next to Josh? That could help show his height.
Later.
Anonymous
said on 10/Jun/08
Josh is 6-0, He grew like 4 inches after the age of 18, he was same height as drake when they were 18 and they began filming
Click Here
and now he is 4 inches taller than drake who is listed 5-8
Click Here
nate
said on 26/Apr/08
drake bell is probably 5-8 at the highest. i thought josh was 6-1??
brother_h
said on 3/Apr/08
ive met josh aswell, hes close to 6'0. i was 6'1 and taller. jason dolley is a disney actor, he is 5'8.
brother_h
said on 2/Apr/08
ive seen him now! >.<!!! hes like 5'9 or 5'7. idk he looked really small but next to other small people he was taller.
so 5'8 would be right. for now.
Addie
said on 19/Mar/08
He's 179 - 180 CM. I saw him , and he Taller then me in like 20 CM's ..
brother_h
said on 10/Mar/08
Maria can you get a pic of your autograph.
Maria
said on 9/Mar/08
He's not that tall trust me. I saw him at the airport about a month ago (I NO!!! HE HE!!!) and he seemed about the same height as me, i'm 5' 6". We were stuck there for 3 hours and he was walking around.... i swear he's not that tall. (Yea, i did get his autograph!!)
Socom
said on 4/Jan/08
5'8.25 probably
El
said on 27/Dec/07
Can you add Miranda Cosgrove. I think she's around 5'4" same as Miley Cyrus
Anna
said on 15/Sep/07
Sorry mate, just could not pass up the opportunity, as it were. lol, and then i really did enjoy your response "i'm going to ignore these comments....rob why are you letting her post when her topics are not about height?" not exactly ignoring, if it does not bother you, don't say anything of it. That's what I've learnt. It works quite well indeed. But, honestly, can you answer? Rob, do you find it a bit strange?
JK
said on 4/Sep/07
Anna im going to again ignore these childish comments, Rob why are you letting her post when her topics are not about height?
Anna
said on 3/Sep/07
hahah JK, what is this? You've made like the last 5 posts for this page....why are you so obsessed with these child stars? You are a male correct?
6'3'' JK
said on 17/Jun/07
So Rob are going to add any? if you are, when will we be seeing these teenage pages?
[Editor Rob: I don't know, I'm more likely to add those near 18 than the ones still growing though]
6'3'' JK
said on 16/Jun/07
Yeah stars like that, like Kyle massey, Jason Dolley, Miley cyrus and Mitchel musso
6'3'' JK
said on 16/Jun/07
Rob are you gonna add any omre teenage stars soon? I think there will be more visitors if you do...
[Editor Rob: you mean you want stuff like miley cyrus page, corbin blue etc? Miley could still be growing.]
6'3'' JK
said on 16/Jun/07
Nice one Rob, 5'8'' isn't that far away, How come you changed your mind? Was the evidence i gave you good?
[Editor Rob: I looked for some awards footage of him and agree that 173 might be closer.]
6'3'' JK
said on 15/Jun/07
He does not look 5'9'' to me, more like 5'7'', if he is 5'9'' then Josh has to be like 6'4'' lol, and Josh is about 6'0'',
Click Here
Rob, you really got this listing wrong and should think about redoing it again...
xaoxio
said on 14/Jun/07
Looks shorter due to awful posture...