Dustin Diamond's Height
5ft 11 ½ (181.6 cm)
American Actor best known for appearing on tv series Saved by the Bell. Rake Thin and hairstyle tended to make him look tall. In 1993 he said
"I am 5-foot, 11"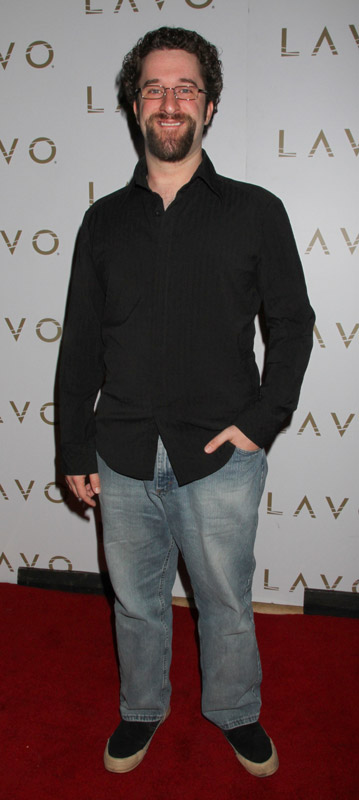 Photo by PR Photos
You May Be Interested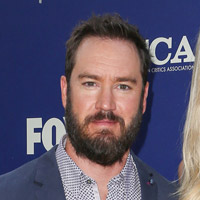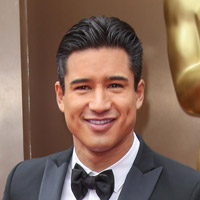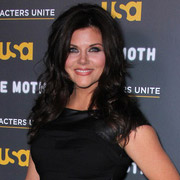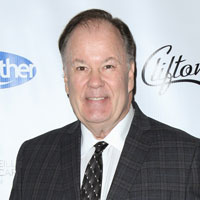 Add a Comment
57 comments
Average Guess (4 Votes)
5ft 11.69in (182.1cm)
Canson
said on 18/Jul/20
@Rampage: that's true. He would've stopped growing around the mid 90s when SBTB was into the new class and he was the only original other than Dennis Haskins. He was shorter than both Lopez and MPG in the original one initially but it's clear he grew. He was taller than Lopez but not sure if he grew taller than the 5'11 he claimed
Rampage(-_-_-)Clover
said on 14/Jul/20
Canson, there aren't any photos from the last 20 years of them together to properly gauge that...
Canson
said on 26/Sep/17
He's not any taller than Gosselar
Rampage(-_-_-)Clover
said on 30/Jan/16
Rob, could you possibly add him?
He's listed 6ft1 in most places. I reckon he was at least that in his prime. Beside MPG, Dustin and Mario he could actually look near 6ft2. Still looks near 6ft1 today
Rampage(-_-_-)Clover
said on 4/Jan/16
Rob, any guesses for Dennis Haskins a.k.a Mr. Belding?
Editor Rob: he could look a chap who would clear over 6ft
the shredder
said on 23/May/15
Rob , on that weight loss show he was on 2 season , Listed as 6' and 6 ft 1 , why two def listings ?
[Editor Rob: no idea!]
Rampage(-_-_-)Clover
said on 8/Nov/14
He didn't look under 6ft in The College Years, IMO.
Alex 6'0
said on 6/Jul/14
He looked his listed 6'0 on Celebrity fit club but can't tell 5'11.5 from 6'0 really.
gsbr
said on 18/Nov/13
He got listed as 6'0" on Celebrity Boxing and Celebrity Fit Club, but I take those statistics with a grain of salt. Celebrity Boxing said William Perry was 6'3", when the NFL listed him at 6'2". Celebrity Fit Club claimed Ross Mathews was also 6'0", despite being clearly shorter than Diamond.
Rampage(-_-_-)Clover
said on 23/Sep/13
"Dustin Diamond height 6ft 0in (183cm)"
Edged out Mark Paul Gosselaar and had 3in on Mario Lopez during the College Years.
He must've grown some time between 1993-1995
vegas
said on 21/May/13
looks 8 inches shorter than a guy who claims 6'5 on a forum i frequent
[Editor Rob: maybe the 5ft 11 he said when younger was what he reached and never got much more over it.]
Rampage(-_-_-)Clover
said on 9/Aug/12
Diamond 184cm, Gosselaar 183cm, Lopez 176cm
Haskins 185cm, Berkeley 177cm, Thiessen 165cm
Voorhies 163cm
Rampage(-_-_-)Clover
said on 4/May/11
Looked slightly taller than 183cm(6"0) Mark Paul Gossellar
184cm(6"0.5)
Chancho12
said on 4/Nov/10
Saw him at the airport he's a solid 5'11 1/2
niallo
said on 29/Oct/10
I dont think irish people have exceptionally big heads:P
Doug
said on 14/Jun/09
I thought he looked more 6'2"-6'3". It is his long neck and lanky frame not to mention afro that probably added those extra inches.
Anonymous
said on 15/May/09
Joe257: Slouching your shoulders might make your neck look longer but your overall height would remain the same. Plus I don't think it's possible to drop your shoulders, and if it was, it sounds like a bad idea. I have an enormous head and my girlfriend has a tiny head. She is 5'9". I am 6'0". But if we stand next to eachother, her shoulders are maybe only a half inch lower than mine. So I probably have the body of a 5'10" man but my large Irish head makes me a true 6-footer, an intimidating presense around girlymen.
Joe257
said on 15/May/09
Dustin has one of the longest necks I have ever seen, it makes him a couple of inches taller than Mario Lopez despite having apparently the same body length (at least up to the shoulder). On that note I was wondering if Glenn or Rob or anyone could talk about neck length in proportion to overall height. I happen to be about 5
Olivia
said on 5/Jan/09
Now, he's a bit taller than Mark, I guess he's around 6 ft 1.
Squiggy
said on 24/Oct/08
He looks about 5ft10 in the pic with Ed Begley Jnr, maybe Ed was wearing lifts?
footballed28
said on 20/May/08
think he is more 5'11 1/2...and a good candidate for playing Shaggy on Scooby Doo
PopRox
said on 5/May/08
You're right the shredder. Apparently the people at Celebrity Fit Club don't know how to measure people properly. On last season they listed Dustin at 6'0", in this season they listed him at 6'1". Same with Willie. Also they had Erin Moran at 5'4", when most sites list her as 5'3", plus I remember reading a magazine wayy back in the 80s and it listed her at 5'3" and she was already in her early 20s so I doubt that she would still be growing. Also Tina Yothers and the other woman Sommore are both listed at 5'6" but Sommore looks at least an inch taller than Tina. Toccara the model I think her height is correct as it was listed at 5'9" in both of her seasons.
the shredder
said on 19/Mar/08
I would not go by heights on Celebirty Fit Club ... season 4 had Willie Ames at 5'5 , and now they have him at 5'6 !
Alex
said on 18/Dec/07
Look at this picture of Dustin with Ed Begley Jr. who is listed at 6'4 and he makes Dustin look barely 6'0.
Click Here
Anonymous
said on 16/Nov/07
is mr belding six three or not
the shredder
said on 28/Jun/07
ROB , how tall is Harvey Walden IV and Dr.Ian Smith ? ... I think Harvey's claim is 6'0 ! ... If so , then Dr.Ian is about 6'3 or so ?
[Editor Rob: no idea]
C
said on 24/Jun/07
Nope. I saw that movie a little over a week ago when I was getting ready for work. Screech WAS taller than Zack. Dustin Diamond was 18 when he did the Wedding movie. Someone is lying but it isn't me.
Viper
said on 19/Jun/07
Yeah, Its obvious he was under 6-0 on the show.
Derek
said on 18/Jun/07
Also keep in mind when Saved By The Bell ended in 1992(?), Dustin was only 15. Most guys grow at least an inch or two between 15 and 18.
6'3'' JK
said on 17/Jun/07
C, now there is no need to lie, he was never ever 6'0'' on saved byt the bell, even in the wedding in las veags movie which i watched, he was always shorter than Gossellar and he was same height as lopez who was about 5'9'' - 5'10'', but Viper's maybe right, hes probably grown since then, because on the show he was always shorter than Gossellar
C
said on 16/Jun/07
He looked about an inch taller than Zack in the Saved By The Bell: Wedding In Las Vegas movie.
Alex
said on 15/Jun/07
Unless they're getting on with cloths and the scale is deducting 5lbs once they get on but I doubt that. Yea, not even lighter cloths, some are getting up there in heavy jackets, sweatshirts or even suits. I've weighed up to 10lbs more heavier at night with cloths on after eating throughout the day compared to getting on the scale on an empty stomach with boxers on.
Viper
said on 14/Jun/07
Hell, I knew Warren wasnt 6-3 all the way back in 1994. Yeah Alex, its kind of a joke when some are wearing heavy coats and such.
Alex
said on 14/Jun/07
Jerk, also those people weigh 5-6 less then they really weigh in because look at the cloths they wear when they got on the scale.
TheJerk
said on 13/Jun/07
Yea, Warren is overlisted I noticed they had him as 6-3 on fit club, and I was thinking Yea right? Dustin looks the 6-0.
Alex
said on 12/Jun/07
Is Dustin listed anywhere at over 6'0? I M D B.com has him at 6'0 so I doubt he's taller than that but on TV can look closer to 6'1 sometimes.
Warren's 6'3 listing is off just like Ross's 6'0 listing is. Ross is more 5'10-5'11 while Warren is 6'1, maybe 6'2.
Viper
said on 12/Jun/07
He grew since then.
6'3'' JK
said on 12/Jun/07
I think he maybe more 5'11'', i watched some college year episodes and he was barely same height as the lopez guy, and Gossellar was still taller than him, i could be wrong but ive never seen an episode where he looked 6'0''
Viper
said on 11/Jun/07
He looks no more than 6-0 to me.
Alex
said on 10/Jun/07
Dustin can actually look 6'1 on celebrity fit club sometimes though. I wouldn't be suprised if he was 6'0 1/2.
Alex
said on 29/May/07
They also list Ross at 6'0 while he's more 5'10-5'11. Warren looks only 6'1, not 6'3 and they also list Kledis at 6'0 also which he may be or 5'11. Dustin could be 6'0.5 though.
J.
said on 27/May/07
In this interview, Diamond's teammate Warren G says, "He must have forgot I'm 6'3".":
Click Here
He does look it on "CFC".
Alex
said on 22/May/07
He looks 6'0 or so on Celebrity Fit Club and yea him and Warren don't look 3 inches apart. Warren looked more 6'1-6'2.
D. Ray Morton
said on 30/Apr/07
I remember they said 6', 198 lbs. before his celebrity boxing match against "Arnold Horshack."
Viper
said on 30/Apr/07
Hell, on one certain angle of the show Dustin was looking taller than Warren. Sometimes Warren even looks shorter than 6-1, but hes certaintly no taller than that. Ive always thought his 6-3 listing was a joke.
antron
said on 30/Apr/07
I am watching fit club now and Warren does indeed look more in the 6-1 range. He could be close to 6'3" in shoes I guess. Also the Intern from the Tonight Show looks shorter than the other two 6 footers. I agree that they probably just ask the participants how tall they are. The women supposedly range from 5'3" to 5'5" but when you see them lined up, they are all over the place.
J.
said on 29/Apr/07
Warren has to be no shorter than 6'3". Snoop was always just barely taller than him. And as far as Dustin Diamond goes, Rob should re-edit the above text as Mr. Diamond is no longer 'rake thin'. LOL.
Viper
said on 25/Apr/07
Ive always thought Warren was 6-1.
MD
said on 24/Apr/07
Viper, I agree. That was one of the more ridiculous ones I saw. Warren wasn't really much taller than all of the other 6 footers on the show.
Also, their doesn't seem to be any measure as to how accurate they are. I really think they probably just ask them how tall they are. You'd think with something as grueling as the show that they'd want to get real measurements because you know they have to do physicals to make sure they are healthy enough to go through the show.
Viper
said on 24/Apr/07
MD, how accurate are they?
MD
said on 24/Apr/07
Well, I wasn't necessarily trying to bring him down, as I've seen some pretty ridiculous heights listed on Celebrity Fit Club, so I'm not sure how much stock should be put into the numbers. I haven't been following the discussion, either, but if you have, then you know what's best.
Viper
said on 24/Apr/07
6-0 looks right, but I still cant beleive the 6-3 they give for Warren G. If thats true then he is the shortest looking 6-3 guy Ive ever seen.
MD
said on 23/Apr/07
On Celebrity Fit Club that premiered, tonight, he was given 6'0".
[Editor Rob: thanks for pointing it out, the 1/2 can go]
Smoke
said on 31/Mar/05
Next to a (still) enormously tall Manute Bol he definately doesn't look too short, I wouldn't be surprised one bit if Diamond was slightly more than a 6 footer. I had a golden opportunity to meet the guy some time ago and passed it up, he's definately a guy who's hard to pinpoint exactly.
matt
said on 30/Mar/05
He came to my school a few years ago, we exchanged words and I got an autograph. I mentioned that he was taller than I was expecting, and he said he was 6'2". I'm five nine, and he sure looked taller than 6'. We were both wearing similar footwear(Doc Martens), so neither of us had any extra height advantage. I would say that he's 6'1.
Smoke
said on 30/Mar/05
Yeah I thought so, he's been listed as this for some time and looks it. Here's his shot with Manute Bol from Celebrity Boxing.
http://www.wireimage.com/GalleryListing.asp?navtyp=GLS====10163&c4nvi=3&str=9893&styp=clbi&nbc1=1
cantstop25
said on 30/Mar/05
he was listed as 6' in celebrity boxing