Dylan Walsh's Height
5ft 10 (177.8 cm)
American actor best known for playing Dr. Sean McNamara in the TV series Nip/Tuck. In film he appeared in Congo, The Stepfather and Secretariat.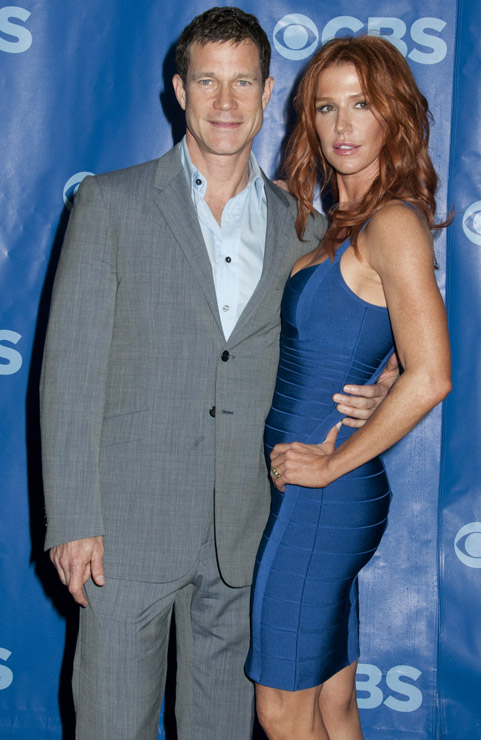 Dylan with
Poppy Montgomery
Photos by PR Photos
You May Be Interested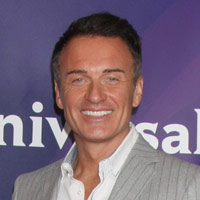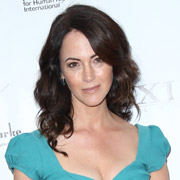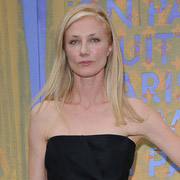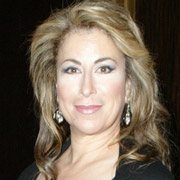 Add a Comment
65 comments
Average Guess (6 Votes)
5ft 9.88in (177.5cm)
berta
said on 6/May/20
hm i think he is shorter than this maybe 176-177. 177 is good
josef
said on 29/Nov/16
Max 177cm. 5ft10 early minutes after he drops down to 5ft 9.25 inches at night. Hes max 176.5 daytime.
Matt
said on 3/Nov/16
Needs a downgrade- he was EXACTLY the same height as Kiefer Sutherland in Designated Survivor, and he was wearing giant boots with a footwear advantage, so I would even give the edge to Kiefer.
Len
said on 13/Dec/15
Rob, Walsh definitely deserves a downgrade.
Has never looked more than 5'9". Great-looking guy, but a bit below average height.
Mr. R
said on 7/Sep/14
I saw Dylan last night in Hollywood with his daughter. He was surprisingly shortish at 5-8.
avi
said on 8/Apr/14
Mid 5'9 range.
Nippe
said on 19/Jan/13
No way he's 5"10, John Hensley is 5"10 and he looked definately 1-2 inches bigger than him. I'd say he's about 5"8.5
LAN Jiao
said on 24/Oct/11
in 2002 blood works Dylan Walsh look 3inch shorter than "6-4" clint eastwood on "6-3" jeff daniels an inch. Dylan Walsh is 48years old so he is "6-1" now then since clint "6-4" 9years ago. although in stepfather i find him no way over 5'9.
ANDREA[ITA]
said on 12/Sep/11
he's about 176-177! Julian McMahon is about 187-188!
Wide not tall
said on 6/Sep/11
I would give him 5'8.5, even his body looks it. He's 5'10 with big shoes.
TruebloodFan
said on 15/Aug/11
he could be 5ft10, although I doubt it after seeing 'Stepfather' yesterday. next to Sela Ward(listed 5ft7.5) he looks 5ft8-5ft9, with a weak 5ft9 probably closer to the truth. I was also surprised about Amber Heard in that movie. she looked 5ft7 max barefoot. that Penn Badgley fella is listed 5ft9 , so the 5ft6 estimates for Heard are not madness, as I thought b4. after all, 5ft6 is bordering tall for a woman. check it out Rob.
Lou
said on 24/Jul/11
Yea, i know which scene your talking about. I have all the seasons of Nip tuck and just watched all of season 1 and finally saw when they try to have shower sex.. It was totally noticeable that Dylan was shorter than her. Whether they had footwear advantage or not, he could easily be 5'8-5'9. So yea.
Jb
said on 24/Jul/11
Just watched a episode of nip tuck where sean and julia get shower together. I can only guess they were barefoot during this scene eventhough the camera showed nothing below their chest line. Sean was at least an inch shorter than Joley Richardson who is a good 5'9-5'10 herself. I'd give DW 5'8.5.
Alex
said on 5/Jun/11
I think 5'9 is his real height.
ANDREA[ITA]
said on 2/Apr/11
he's like 13-14 cms shorter than Julian Mcmahon! he's no more than 175!
SAK
said on 21/Feb/11
177cm/5ft9.5 seems correct for him
Stiffelio
said on 12/Feb/11
I agree: he's no taller than 5'9. Time to downgrade him, Rob.
Alex
said on 7/Feb/11
Hes shorter than 5'10. 5'9-5'9 1/2 he looks.
Anonymous
said on 14/Nov/10
he's about 172cm(5'7.75)
he did not look any taller than Sandra in The Lake House
danielle
said on 29/Apr/09
He is only about 5'6 1/2". I've seen him several times in person at Equinox.
Alex
said on 8/Mar/09
The actor who plays Matt is 5'10 it appears and he's a bit taller than Walsh. Walsh is 5'9 1/2 max to me now looking at more of him on Nip/Tuck. Joely Richardson is 5'9.5-5'10.
bam
said on 25/Feb/09
lol, everyone here insists 5'9. He doesn't look a full 5'10 near mcmahon, although its possible...
Alex
said on 4/Nov/08
James, Julian has 4-5 inches on Walsh. Only certain angles or whatever can make the difference shorter. Julian is 187-188cm while Walsh is 176cm.
Ange
said on 9/Sep/08
He seems 5'9 to me. He has the look and build of a dude that's 5'9 but can look taller since he's slimmed down quite a bit from before. Check out the movie "Nobody's Fool" with him, Bruce Willis and Paul Newman. They all seemed to be in that range. He didn't look 5'10 then either.
howie day
said on 29/Aug/08
5'9.05 at his best..he cant be 5'10
Alex
said on 5/Aug/08
Stiffelio, yea thats what I meant as well. Different times the height difference will be greater or smaller. They make certain shots where they look closer in height while they're 4-5 inches apart. I think McMahon is at least 6'1 1/2 if not 6'2. Puts Walsh between 5'9 and 5'10.
Leung
said on 4/Aug/08
Stiffelio is right on the money, there is at least 4
Alex
said on 3/Aug/08
How many inches do you guys really see between Julian and Dylan? I see sometimes as low as 2-3 then sometimes at least 4 inches. I think certain camera angles do that or Dylan is wearing lifts during certain scenes.
Alex
said on 21/Jul/08
Today I was watching Nip Tuck on DVD and he was slightly shorter than John Hensley who is listed at 5'10.
sam
said on 22/Jun/08
this is pushing it. looks 5'9, I always thought...
afterlife
said on 14/Apr/08
i always saw him like a 5.9
JD
said on 15/Feb/08
5'9.5-5'10 tops for Dylan. 5'10 for Joely Richardson and 6'1.5, maybe a weak 6'2 for Julian McMahon.
Alex
said on 16/Jan/08
6'1.5 for Julian and 5'9.5 for Dylan seems right.
JD
said on 15/Jan/08
Julian is 6'1.5.
Alex
said on 14/Jan/08
Julian is a solid 6'1 and he was a good few inches taller than Dylan. Dylan is 5'9 but can probably come across taller.
JD
said on 13/Jan/08
Joely Richardson is 5'10. Walsh is 5'9.5.
chris175
said on 5/Jan/08
i agree viper, around 5-9, possibly a bit taller
Viper
said on 5/Jan/08
Hes 5-9. Great actor
Steven
said on 4/Jan/08
Yeah, I really don't see Dylan as being 5'10.5''. I mean, he's about the same height (flat footed) as Joely Richardson, who's listed as 5'9.5".
Alex
said on 1/Dec/07
McMahon does look to have between 4 and 5 inches on Walsh. The shorest I can buy Julian at his 6'1 but likely is a bit more.
Leung
said on 22/Aug/07
He has always looked 5'9" to me, but 5'10" isn't out of the question
Stiffelio
said on 20/Aug/07
Rob, to answer your questions: No to the first and Yes to the second. Now that you bring up Congo, the younger Walsh had a heavier build at that time and seemed even shorter than the current Nip/Tuck star.
Stiffelio
said on 18/Aug/07
Heq, please have a look at the picture links posted by MD below. There's a clear 4 to 5 inches height difference between McMahon and Walsh. And now that they are questioning McMahon's height I'm even wondering if Walsh is 5'9" or even shorter.
[Editor Rob: did he have a good 3 inches over linney in congo and was he 3 inches shorter than ernie hudson?]
Viper
said on 18/Aug/07
No way. Julian has almost 5 full inches on Walsh. Walsh is 5-9 at best.
heq
said on 17/Aug/07
All I know is that Dylan Walsh only appears to be 2 inches shorter than tall Macmahon on nip/tuck. I'd say he's AT LEAST 5"10 (if macmahon is really 6"1.5)
Thomas
said on 30/Apr/07
Thanks MD. This seems pretty clear. The difference is really really obvious. I rank him 5-9.. no way he is taller
Stiffelio
said on 29/Apr/07
The height difference in these still pictures is never less than 4in but in most cases it looks like 5in or more. The same happens in Nip Tuck especially in full body shots (i.e the two guys standing or walking side by side). IMO McMahon is 6ft 2in and Walsh is 5ft 9 1/2in (max) and most probably just 5ft 9in.
Viper
said on 29/Apr/07
He looks 5-9 to me. Julian 6-1 1/2.
MD
said on 28/Apr/07
Rob, what do you think the difference is between Julian and Dylan in these photos, out of curiosity?
[Editor Rob: in the second one about 4.]
Stiffelio
said on 24/Oct/06
Bill, Roma Maffia is leaning back against a table or almost sitting on it in that picture of the three together, plus Dylan is mor in the foreground than Julian. In long pane or full body shots it is clear that Dylan is way shorter than Julian, fairly shorter than Roma and even a bit shorter than Joely. There are far too many examples if you watch any Nip/Tuck episode. Dylan Walsh is between 5'9" and 5' 9 1/2".
Anonymous
said on 22/Oct/06
Bill, watch the Season 2 finale of Nip/tuck when the three of them are walking through the airport. Maffia is taller than Walsh.
Joe
said on 2/Oct/06
There's no way Walsh is 5'10. He has to be 5'8.5-5'9 max. There is a scene in the season 2 finale where him, Roma Maffia and Macmahon are walking through the airport together and Maffia who is listed at 5'10 is at least an inch taller. I would go 5'8.5 for Walsh.
MD
said on 28/Jul/06
Rob, take another look at this one.
Viper652
said on 28/Jul/06
Yep, Walsh is 5-9 Max.
Stiffelio
said on 27/Jul/06
If McMahon is only 6'1 1/2", then Walsh is 5'9 1/2" maybe only 5'9" tops.
Viper652
said on 26/Jul/06
Nah, Mcmahan generally looks 186-187 on Nip Tuck.
Glenn
said on 23/May/06
I dont really know who he is.
Viper652
said on 22/May/06
Macmahon isnt 6-3, hes 6-1 tops. Id say Mcmahan is about 5-9
Stiffelio
said on 22/May/06
Check
Click Here
There's zillions of pictures of Walsh, MacMahon and Richardson. Dylan looks more like 5in shorter than McMahon, who btw is only 6ft 2". He's also about the same height as, or shorter than, Joely who's 5'9". In We weere Soldiers he looked just barely taller than Mel Gibson. Conclusion: I insist on him being 5'9.5" barefoot. Have Frank2 and/or Glen met this guy?
GW
said on 16/Mar/06
Met him at our magazine's anniversary party. Stood right next to him. We wore the same shoes. He's about 5'11". Definitely taller than Joely though.
Stiffelio
said on 7/Jan/06
Luxe, many times it's the other way around: i.e. Joely taller than Dylan! It depends on the camera angle and relative shot range. This more evident in stil pictures of the two together (and also next to Juian McMahon). Try browsing Getty images. I stick with my guess that Walsh is no taller than 5ft 9.5".
Luxe
said on 7/Jan/06
look closer where Joely and Walsh are side by side. Walsh has about an inch and a half to two on Joely
Adeli
said on 30/Oct/05
Walsh looks shorter, than his tv- wife Joely Richardson in -Nip 'n Tuck-, but looks a bit taller than Mel Gibson in -We Were Soldiers-. In my opinion Joely Richardson is 178cm(5'10), Walsh 176cm(5'9.25)and Gibson 175cm(5'9).. something in those lines.
Mr. R
said on 1/Jul/05
Rob, that is not Eric Dickerson. He is the other Black guy in the second picture wearing glasses.