Ed Lauter's Height
6ft 1 ½ (186.7 cm)
American Actor best remembered for roles in films such as The Trouble with the Curve, The Last American Hero, The Artist and The Longest Yard.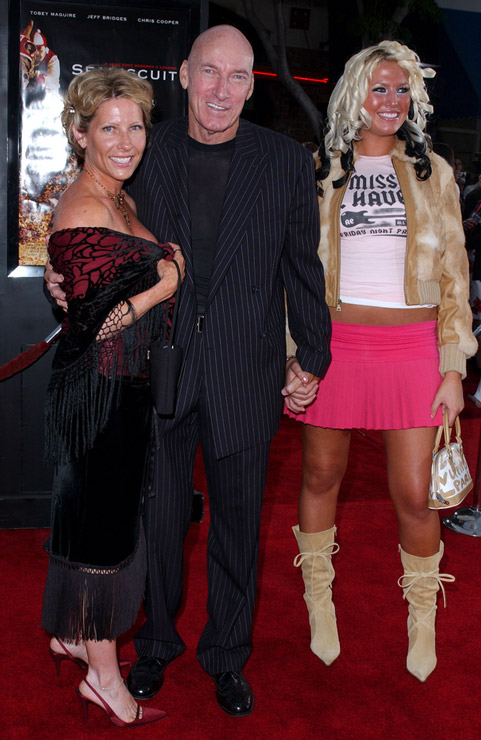 Photo by PR Photos
Add a Comment
21 comments
Average Guess (5 Votes)
6ft 1.2in (185.9cm)
Anonymous
said on 1/Jan/18
This guy had 2 inches on Arnie in Raw Deal.
Richard
said on 5/Dec/17
He was 6'1" at his peak.
KH
said on 5/Oct/17
I think Lauter was 6'2 and maybe even possible a little more (quarter inch or so) in his prime. Was watching a re-run of the movie Raw Deal the other day he clearly was taller then Schwarzenegger.
Rampage(-_-_-)Clover
said on 18/Jul/17
Rob, would you consider bringing this guy up to 6ft2?
Editor Rob: I thought between 6ft 1 and 2 was a figure he could look in the 80's.
Rampage(-_-_-)Clover
said on 19/Feb/17
He had 3in over Burt Reynolds...who may have been in lifts.
The full 6ft2 for me
Rampage(-_-_-)Clover
said on 18/Jun/16
Rob, could 6ft2 be closer?
Editor Rob: it could be argued
Andrew M
said on 15/Jun/16
One of my favourite "hire-a-bad-guy"s from 80s TV shows, along with Geoffrey Lewis and Lance LeGault. Good to see him here!
Rampage(-_-_-)Clover
said on 21/Nov/14
"Ed Lauter's height is 6ft 2in (188cm)"
thebad7
said on 17/Oct/13
Virtually identical in height with Jeff Bridges. He was 6'2" flat in his prime, and he stacked up well against taller actors. One of the great character actors of the 70s and 80s, specializing in "heavy" roles. Just watched 1973's THE LAST AMERICAN HERO in which he starred with Jeff Bridges and William "Big Bill" Smith." About the same height as Bridges, and a hair shorter than Big Bill Smith. 6'2" in his prime for sure.
Rob, I just saw a news byte: Ed just passed away at age 74. RIP Mr. Lauter, you were one of Hollywood's finest "heavies." :)
tb7
Rampage(-_-_-)Clover
said on 31/Jul/13
Rob, is there a chance that he was 6ft2 in the 70s?
Ajax
said on 5/Jul/13
Saw him in older films. He does look 6 or 6'1" today but he could have been 6'2" or 6'1.75"
jake, 1.82 m
said on 30/Oct/11
6' 2" peak, 6' 1" now.
thebad7
said on 20/Jun/11
He's one of the great character actors of the '70s, though he's still going strong today. 6'1 1/2" for certain today, though I think at peak he was a legitimate 6'2" tall. He doesn't look like's he's lost height.
Saw him recently in 1973's THE LAST AMERICAN HERO. Looked to be just a bit taller than Jeff Bridges, who was close to 6'2" as a young man.
tb7
thekiddd
said on 25/Jun/09
Bald heads do make men appear shorter than they are. Could have easily fooled Rob himself.
Bigman
said on 16/Apr/09
6'2" at least. I saw him in longest yard and other movies. More like 6'3". 6'1 1/2" is a JOKE!
thekiddd
said on 27/Feb/09
Rob, If you get a chance, look at Lauter again. He's a full 6'2". Trust me.
thekiddd
said on 29/Apr/08
He's 6'2". He looked about 4" taller than Reynolds. I'd put him there.
Kid-Icarus
said on 17/May/07
I also used to think he was 6'4" or 6'5" cause I was really convinced that Reynolds was 6' but I know Reynolds isn't that tall. LOL.
Kid-Icarus
said on 6/May/07
All though Ed Lauter here is listed as 6'1 1/2" I think he's a full 6'2". Sometimes looks 6'3" but not too sure on that. I think it should be changed to a full 6'2" cause Reynolds is 5'10" or so and he looked a full 4 inches taller than him.
Jackson
said on 24/Aug/06
I'm sorry, I don't care what rob thinks. This guy is at least 6'3"!
Moira
said on 23/Aug/06
I think he used to be about 6'2 1/2 or 6'3". He looked at least 4 inches taller than 5'11" Burt Reynolds