Ed O'Neill's Height
6ft 1 (185.4 cm)
American actor best known for his role as Al Bundy on TV sitcom Married with Children and Jay Pritchett on Modern Family. He has claimed to be about 6ft 1, and weighed 230 lbs.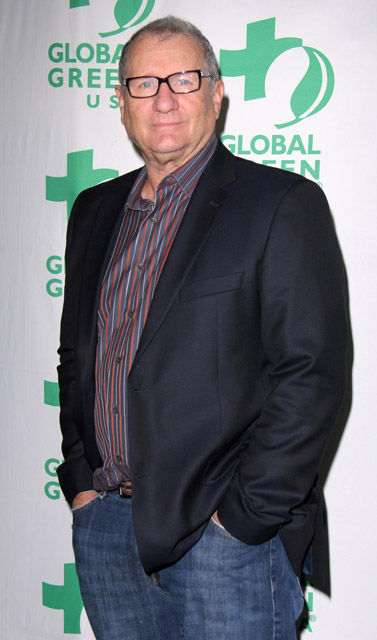 Photos by PR Photos
You May Be Interested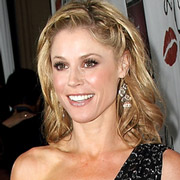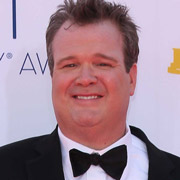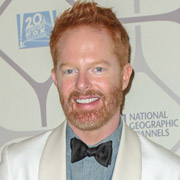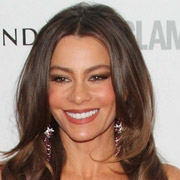 Add a Comment
100 comments
Average Guess (21 Votes)
6ft 1.08in (185.6cm)
Ethan99
said on 20/Aug/20
184 now. strong 185 peak.
Chris Junior Hernandez 1990
said on 23/Mar/20
No. He often wear quite flat footwear might deceive to be 5'11 3/4. He can be 6'0 now and 6'1 peak.
mark thompson
said on 14/Mar/20
6'1 peak and 5'11 3/4-7/8 today
Aloha
said on 2/Feb/20
Probably one of the most 6'1 actors I know. Tall and pretty handsome
tree
said on 3/Apr/19
6ft1 looks accurate
Click Here
berta
said on 12/Mar/19
do we have a link on when he calimed 6 foot 1?. I think like this= he never looked as short as 184 at peak. and never taller than 186,5. i believe 6 foot 1- 6`1 1/4. Within that. Today maybe 6 foot 1/2 -5/8
Canson
said on 10/Feb/19
He was always around this height never 6'3" and he's maintained his height well
abcde
said on 9/Feb/19
peak 185 cm, nawadays 184 cm
Sonny Black
said on 8/Feb/19
This is surprising to me, I always thought Ed Oneal was more like 6'3.
CDS
said on 11/Oct/18
I just commented over on ty burrells page, who already has a separate peak height. How in the world does old 70 yr old ed not have one!??😂 ftr, I'd guess 6'1" peak, vs. A flat 6' today...
Canson
said on 19/Apr/18
At his peak, there isn't much of an argument that he's much less than the mark. Worst case is he could be 6'0.75 at a low or measure similar to Christiano Renaldo
berta
said on 19/Apr/18
the guy is 72 yers there is no way he havent lost half inch.he still looks no shorter than 184i would go with 186 peak and 184 today
grizz
said on 26/Jan/18
He was a guest on Ellen's show. If Ellen's still 5'6, Ed is now at least 6 feet tall, most probably 6'0.5.
Bego
said on 27/Nov/17
Morning 186, night 184.5. Or just 0,5-1cm shorter
Anonymous
said on 14/Oct/17
When he played briefly with the Steelers they had him listed at 6'1.
Oanh
said on 11/Oct/17
Ed looked 2" shorter than 6'3" King Kong Bundy
Richardspain
said on 28/Sep/17
Never was a strong 188cm I think he was between 185-187cm . Typical guy who is taller than 185cm but not a solid 188cm
187 cm maybe barefoot in peak is reasonable.
Definitely his best character was married with children. We'll never forget Al Bundy..and yeah! he is nowadays fat, careless, old man... How old is he? Seventy years old???
MIKESOWELL
said on 21/Sep/17
I think that the reason why some people are saying that Ed O'Neill looked taller in the earlier seasons of 'Married With Children' as opposed to the later ones is the fact that he gradually gained weight during the show's tenure. To me at least, O'Neill gained about twenty five pounds during the show's run. As we all know, heavier people tend to look shorter. I think at the beginning Ed was about 200-205 lbs and towards the end was 225-230 lbs. He now weighs about 240 lbs.
berta
said on 20/Sep/17
he is one of those guys like cosnter that there is 0nly 10 % chanse that he is shorter than 6 foot 1 peak and 90 procent chanse he was little over. i think he looked like a 186 guy.but who knows.
184 10 %
185,5 35 %
186 40 %
186,5 15 %
Today he is down to around 184
Rampage(-_-_-)Clover
said on 3/Sep/17
Peak: 6ft1¼(186.1cm)
Today: 6ft0½(184.2cm)
PPPeter
said on 1/Sep/17
Peak: 6ft 1in
Now: 5ft 11-11.5in
grizz
said on 3/Jul/17
I WILL NEVER. STOP BEING ANNOYING ! NEVER ! 😙
S.J.H
said on 29/Jun/17
@grizz said on 7/May/17
How small you are grizz what a joke lol. I never use the word on any celebrities here posted a picture and say: ''look how small he is'' like you mention. You're being delusion, ridiculous and annoying. I just giving a sense like people with higher volume of hair look taller, people with higher eye level look taller, people whose frame decided whats their real height. Those 3 point were true in the fact in real life not just senseless BS it from any source on internet anyone could mention the same thing as i say that trolling it. Any commentor have their rights to guess someone shorter or taller or post it on real facts or accidental giving false detail and you can't say is useless link like you're that mighty unless you're 100% right on the facts given here. I guess you should take your words back throw out your window. Lol
grizz
said on 7/May/17
S.J.H, I will stop with opening your useless links where you give a picture of a guy standing alone with a comment "look how small he is". Seriously. It's the equivalent of a picture of a man in front of a Niagara falls with a comment "look at how small he is" (even though the man on the photo is Shaq).
Peter
said on 17/Mar/17
Peak: 6ft 1in
Now: 5ft 11.25in
Frank
said on 7/Feb/17
I'll like to know what's is He's Shoes or Feet Size??? Thanks!
berta
said on 8/Jan/17
peak 186 and now 184
C
said on 4/Dec/16
Here is a photo of Joe Manganiello with Ed O'Neill on the set of Modern Family. The ground seems to favor Ed a bit, but Ed still only looks at most an inch shorter than Manganiello, who is 6'5''. If the ground gives Ed a 2 inch height advantage, he's still 6'2'' in comparison to Manganiello.
goo.gl/PTjqsr
I always thought Ed O'Neill had a tendency to slouch and here is actually standing more upright. Should his height be upgraded?
S.J.H
said on 6/Nov/16
Hes much older than kevin costner but still holds well at 6'0.75 , peak close to 6'1.25
Guy B
said on 15/Sep/16
I'd say 6'1" in his prime. Hasn't lost much height though and is still standing very straight for his age, so I would say about 6'0.5" now.
Thatmanoverthere
said on 3/Jul/16
He's definitely 6'1
Rampage(-_-_-)Clover
said on 3/Jul/16
Looks 184cm at best today…
Sam
said on 28/Jun/16
Any chance of a current height listing around 6'0.5" now for O'Neill?
Cliff
said on 25/Apr/16
I'd been working on a CG model of the MWC set and have concluded this from mathematical work on screen grabs from the show (I've discovered a measurement gold standard on the show. Something I own in common):
Ed O'Neill is a solid 6'0" slouching. He was surely 6'1" standing straight.
Katy is no more than 5'10" in her heels (5'11" in the most outrageous ones. Likely 5'7" tops out of them.
Christina is 5'4" - 5'5".
David is no more than 5'2" maximum. He would appear to be 5'1" barefoot and appears a fair bit taller in later seasons probably due to thicker shoes. He's a fair bit shorter than an honest 5'4" Amanda Bearse.
Rampage(-_-_-)Clover
said on 4/Jan/16
"Peak height was 6ft 1½in (187cm)"
"Ed O'Neill's height is 6ft 0½in (184cm)"
I think he's down about 1in from his football playing days. But I think he still edges Ty Burrell in Modern Family
Paleman
said on 13/Dec/15
He does seem 6'0.5" (184 cm) tall even today, at the very least. I think 6'2" is a little generous for his peak height, but a strong 6'1" is definitely plausible. Big guy, has lost very little height with age...
C
said on 7/Oct/15
He has an inch on 6 feet tall Ty Burrell in Modern Family. Ed is 6'1''.
I do remember an episode where Mitchell describes his dad as being 6'2''. So maybe Ed O'Neill was 6'2'' in his prime.
BT
said on 31/Aug/15
Hypado says on 26/Feb/15
Ed O'Neill
Peak - 6ft 1.25in
Now - 6ft 0.5in
------------------------
I completely agree with that.
I.Rojas915
said on 15/Mar/15
boy do I ever stand corrected! Wolfman Jack was about 5' 10" at the most .... 5' 9.5" in his later years. He barely looked taller than Dick Clark.
Click Here
CDS
said on 27/Feb/15
I'll give him 6'1" peak since looked taller than 6' John Travolta in the film "Lucky Numbers", but these days on TV's "Modern Family", maybe as low as 6'0.25" since really doesn't look any taller than 6' (listed) Ty Burrell (I'll bet is more like 5'11.5").
Hypado
said on 26/Feb/15
Ed O'Neill
Peak - 6ft 1.25in
Now - 6ft 0.5in
grizz
said on 6/Jan/15
Lorne says on 13/Nov/14
I completely agree, Cole. 6ft1.5 is possible for peak, I've always said 186-187 range.
----------------------------------------------------------------
Seems like it in MWC, I agree, too. The scene where 6ft0.5in Boreanez with boots was shorter than slouched O'Neill with slippers kinda proves he was 186 at his peak, minimum.
These days I'd give him a solid 184cm.
IR
said on 17/Nov/14
boy was I fooled!, but to me, he did look like a giant compared to Kelly and Bud. LOL
I stand corrected! Wolfman Jack if anything was shorter. I would give Wolfman 5' 10" at the most now.
cole
said on 11/Nov/14
@Editor Rob: Don't you think he looked a little taller than this in his prime? Think he could pass for 186-187 cm back in the day. Today looks to be more 183-184 at times on MF. His posture isn't great though, so he might measure near 185 still. A peak and current height is needed imo, I mean you've already given Ty a "peak", and he's 21 years younger than Ed...
Rampage(-_-_-)Clover
said on 10/Nov/14
Looked 6ft1-6ft2 in the Married with Children years. Today looks closer to 6ft
Rob, Modern Family needs to be added to that line
Rampage(-_-_-)Clover
said on 10/Nov/14
Looked 6ft1-6ft2 in the Married with Children years. Today looks closer to 6ft
Sam
said on 7/Jul/14
I'd think it's time for a current height listing of something like six feet even. On Modern Family he's barely taller than, often about the same as, Ty Burrell and Eric Stonestreet.
jtm
said on 29/Jun/14
rob have you seen the pictures with michael clarke duncan? he is probably no more than 6'0 nowadays.
[Editor Rob: could be heading to 6ft]
Van
said on 24/May/14
Yes he is a legit 6'1. A perfect example for a 6'1 guy
I.Rojas915
said on 28/Apr/14
Wolfman Jack guest starred in "Ship Happens" right before his death.
I would say he was about 6' 3" ( 191cm ) tall. He was taller than Ed (Al Bundy)
Halb
said on 25/Apr/14
https://www.youtube.com/watch?v=tSSt5OQ4zHc
Says he used to weight 230, if he is 6'1 I can believe that, didn't realise he was that tall.
Lenad
said on 19/Jan/14
I suspect he was 6'1ish in his prime and closer to 6'0 now. He only looks marginally taller than Ty Burrell on modern family
Lenad
said on 13/Jan/14
looks closer to 6'0 on modern family
Lorne
said on 24/Jun/13
186cm peak. Looked an inch taller than Boreanez, an DB was wearing cowboy boots!
Buster
said on 24/Jan/13
In a lot of shots, Griff is way taller than Al, even taller than the 6'7" Bubba Smith screenshots!
mId
said on 20/Jan/13
I've said it before here but anyway.. on a radio show when asked about his height he said -I'm about 6'1. But he said it in away that he might be a tad under. So 184 might be right on the money these days. Might even be 183 flat before bed.
Henrik
said on 22/Oct/11
6'1" on Married with Children sounds about right. He always looked tall, but there was often someone taller than him in a crowd. 6'4"-listed Harold Sylvester (played Griff) was dwarfing, or at least close to, him. I believe Sylvester has to be taller than his listing, though.
I also thought that 6'3" Terry Bradshaw looked significantly taller than Christina Applegate when compared to how O'Neill looked next to her.
Jonas
said on 19/Oct/11
He is considerably taller than Ty Burrell in Modern Family, even with a bad posture.
He should get an upgrade to at least 6'1.5 now and 6'2.5 peak.
Click Here
burk
said on 3/Sep/11
he's a big broad guy, probably 230-240 lbs, saw him few weeks ago. definite 6'1+.
thebad7
said on 22/Jul/11
I agree with a previous poster; I think that at peak, when he was playing football, O'Neill was around 6'3"--I have seen this listing for him before. I think during his MARRIED WITH CHILDREN days he was 6'2". In recent work, namely JOHN FROM CINCINNATI and MODERN FAMILY, he looks a strong 6'1". He definitely has lost some height.
tb7
Rampage(-_-_-)Clover
said on 19/May/11
Hmmm Bill Pullman's 187cm listing looks a bit suspect...and that picture just makes me all the more doubtful.
Reznik
said on 25/Apr/11
In this picture looks 6'3 next to Bill Pullman that is listed at 6'1.5
Click Here
Rampage(-_-_-)Clover
said on 1/Apr/11
6ft2 peak, Rob?
[Editor Rob: I think 6ft 1 peak is what he was.]
voice
said on 25/Feb/11
I think he's still around 6'1, it's just his posture is terrible
solared
said on 25/Jan/11
he is still 6'1 and at his peak 6'3 this guy had a major injury which is the reason he did not play football, I heard him say he had a neck fusion in an interview, perhaps some one can find it
Jake T.
said on 21/Jan/11
He is still tall but not 6'1 anymore, maybe 6'0 even.
Rampage(-_-_-)Clover
said on 19/Dec/10
Looks barely over 6"0 on Modern Family...
184cm today
186-187cm peak
linke
said on 5/Dec/10
closer to ty burrell[6'0] height,6'0.5 these days.Fantastic actor
Anonymous
said on 17/Mar/09
I always thought that Ed O'Neill was only 6 feet tall in the later seasons of MWC, especially next to the 5'11'' Ted McGinley (who looked almost the same height as him). Now I think that Ed was either slouching as part of his character's general demeanor about life or he was getting older and starting to lose height, with a 12-year age difference working toward Ted's advantage. When Randall "Tex" Cobb was on MWC, Ed was only about 1-1.5 inches shorter than the 6'3'' former boxer (a close-up shot would have probably revealed an 1 inch height difference at most). Maybe Ed was 6'2'' in his peak???
Anonymous
said on 18/Feb/09
i guess at the first season he was 6'1 , at the end 6' . Ted mcginley (jefferson) was almost same height at the end
MIKESOWELL
said on 25/Jan/09
I would guess him to be about 6 foot 1
Jason W.
said on 20/Jan/09
if anyone is interested, they are now playing mwc re-runs on spike at diff times.
haze
said on 29/Oct/08
id say 6'1.5 in mwc earlier episodes and 6' in later episodes. posture problem mybe
jon
said on 24/Oct/08
think he needs an upgrade to 6'2
nicole
said on 18/Sep/08
Looks really tall near 6ft2inch peak height.
Numbud
said on 18/Jul/08
I thought he was around this height. even on MWC
but then i saw this black man who looked a chin taller than him. i thought he was atleast 6'6 or 6'7.
Harold Sylvester aka Griff is actually 6'4.
think you guys can get a picture?
mId
said on 29/May/08
I was a big fan of married with children back in the day.. have all episodes on tape.. I'm alsa a mma(mix martial arts) fan since forever and as you might or might not now Ed O'neil just received a black belt in BJJ(brazilian jiu jitsu) from rorion gracie.. anyway..he was on sherdog radio (mma online radio talking about this) a couple of weeks ago and on the show he said he was about 6'1. If he's rounding up or down I don't know.. but I think he is atleast that so.. I even have the radioshow saved on my computer but why should you not belive me :) afterall.. he is listed as 6'1 already here. but I just thought I'd let you know he said it himself. Also.. I must say I love this site (thanks to Glenn, Rob & Supermun) been a lurker here for some time now, and since I've been following mma forever I'm gonna go give my 2 cents about a few mma-fighters listed here. some of the listing UFC-height-listings are way off acording(?) to me :) anyway.. greets from sweden ;)
Ted
said on 3/Dec/07
always seemed to be a tall guy. i thought 6'2
joe
said on 19/Sep/07
He was 6'2 back in the early days of MWC, 6'6 dave windfield was on the show and he looked 4 inch shorter, 6'5 steve carlton 3 inch shorter, 6'8 Bubba smith, 6 inch shorter, 6'9 too tall jones 7 inch ect.
D. Ray Morton
said on 9/Aug/07
I met Ed recently. Seemed AT LEAST 6'1". And huge.
Nice guy. HILARIOUS in his new series.
ignacio
said on 17/Jun/07
in season 7 episode 20 you can see a big picture of his driver's license. you can barely see he's 6'
Anonymous
said on 19/Apr/07
I just watched the episode "Kiss of the Coffee Woman" and Al (O'Neill) said that he was 6-1. Or actually, he didn't say that, he said to Kelly (Christina Applegate) something like: "Kelly, you should listen to somebody who weighs about 100 lbs more than you, and has about 8 inches of advantages of you [he meant himself of course]".
Since Applegate has always been billed at 5-5, I guess he meant that he was "about" 6-1.
phil
said on 13/Mar/07
Just saw another episode of MWC (I have them on tape) where the guest star was former NFLer Todd Christensen. He's listed as 6'3" by the NFL stats and he and Ed O'Neill were also standing face to face on a wide angle, head to toe shot. O'Neill was clearly only 2 inches shorter than the 6'3" Christensen. Maybe Ron Pitts was wearing lifts, because at 5'10", he shouldn't have been face to face on a full head to toe shot with O'Neill.
phil
said on 13/Mar/07
Now I'm confused. I just saw an episode of Married With Children in which Ron Pitts (the NFL announcer and ex-NFL player) was a guest. He played a TV reporter who was interviewing Al Bundy. He and Ed O'Neill were standing right beside each other. It was a wide angle shot and showed them head to toe. They were the same height and Pitts is listed as being 5'10" on his NFL stats page.
Red
said on 8/Mar/07
I saw mwc today and for me he looked like 6´2".
dmeyer
said on 17/Jan/07
does look taller than 175 sagal in heels so 185 make sens
ted
said on 6/Jan/07
he always seemed taller than 6'1 on mwc
Height Tracker
said on 24/Dec/06
He looked to have lost some height towards the end of the series. Probably lost about an inch, making him six feet even towards the end of the show.
Answer
said on 5/Nov/06
I think he looked much taller in the first seasons of Married with Children, than he did in the last seasons. Maybe it is just the posture, but I don't know.
Derek
said on 24/Oct/06
Looked 6'1" in MWC.
Editor Rob
said on 8/Sep/06
described "6-foot-1-inch " back in 1998, dallas morning news.
bikagyura
said on 14/Aug/06
thought he looked more like 6' 3" beside Applegate... Maybe a camera thing...
iw
said on 26/Jul/06
By later seasons in the show, his heigth has somewhat gone down, but he did manage to have a few inches on 5'9 Katey Sagal, who was in heels.
MHouillon
said on 13/Jun/06
184 for my favorite shoe-seller
BB
said on 1/May/06
AL BUNDY IS 6
C
said on 7/Oct/05
Al Bundy was a big guy, but not quite 6'1''. I would say that both Ed O'Neil and Ted McGinley were 6 feet even.
McFan
said on 18/Jul/05
Ed O'Neill was certainly taller than Ted McGinley. There was between 1.5-2 inches difference. Al Bundy always walked around stooped over to give the impression of a shorter man. When he stood up, he was at least 6'1...possibly 6'2. McGinley looked about 6'0.
Smoke
said on 26/Apr/05
Yeah, like I said, the best way to gauge McGinley's height is to catch some reruns of this classic show, unfortunately it's virtually vanished from the air. But to me O'Neill has always looked this height relative to McGinley, Ed also looked a fair bit taller than 5'10"-ish Jim Belushi in K-9, so I really think he was close to this height at his peak. McGinley may have approached 6'0" at his peak.
Mr. X
said on 25/Apr/05
Al Bundy 6 ft 1 in and Jefferson Darcy 5 ft 11 in? I always thought it was the other way around. I might be wrong on this since they don't play anymore Married with Children reruns, and I hadn't seen that show in years, but I always thought McGinley was taller than O'Neill.