Ed Skrein's Height
6ft ½ in (184.2 cm)
British actor best known for roles in The Transporter Refueled, Deadpool, Northmen - A Viking Saga, Ill Manors, The Sweeney and as Daario Naharis in Game of Thrones. On his imdbResume page his height was listed 6ft 1 and his weight as 200 pounds.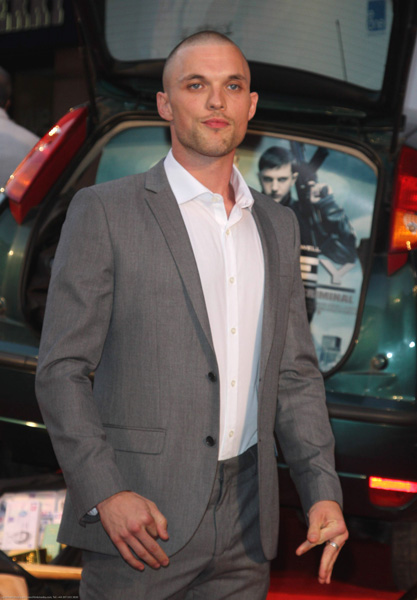 Photos by PR Photos
You May Be Interested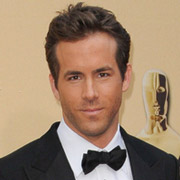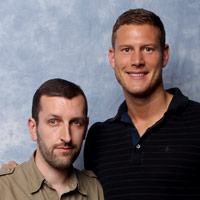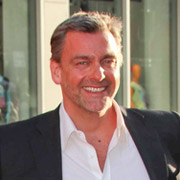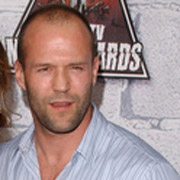 Add a Comment
41 comments
Average Guess (23 Votes)
6ft 0.26in (183.5cm)
slim 6'1
said on 5/Feb/21
Sumdude is right, when guys pass 6' they're proportions can get weird like too long of a torso or legs but Ed skreins got super good proportions so his proportions aren't weird and he doesn't look super tall cause of it aswell
slim 6'1
said on 4/Feb/21
Really good proportions, but yeah he isn't near 6'1" he's just a solid 183cm
slim 6'1
said on 22/Jan/21
He's nearer 6' than 6'1"
slim 6'1
said on 11/Jan/21
Could be 183.5
Slim 6'1"
said on 20/Sep/20
4-4.5cm between this guy & Reynolds, not 2 inches between the 2
Slim 6'1"
said on 20/Sep/20
183.8cm low
6footTom
said on 13/Jul/20
Both Lukes are listed at 6'0" flat on here, although Evans has always looked to be kind of a weak 6 footer to me.
6footTom
said on 13/Jul/20
Definitely not taller than this listing. He honestly didn't look any taller than Luke Evans or Luke Kleintank in Midway. Although his posture wasn't great in the film, he still barely edges out Evans and looks to be the same as Kleintank during the premieres.
Click Here
Click Here
Click Here
Click Here
I think 6'0.25" would be more fitting and no taller than that.
JakestJake
said on 21/Jun/20
Looks more like 5-11 next to Ryan Reynolds.
Nik Ashton
said on 5/May/20
Look at this:
Click Here
berta
said on 4/May/20
he is max 184 beside ryan reynold. but i am one of the guys on this site that believe ryan can be closer to 189 than 188 and thats why i give this guy 184. if ryan is 188 flat then 183,5 is better listing.
TheBat
said on 25/Dec/19
6'0.5" I can see as well. And I can't see Ed at his listed 200 pounds like everyone else. He does look 185 pounds, he wouldn't way that much over me. I'm 175 pounds at 5'10.25"-5'10.5".
Vsquad
said on 7/Dec/19
Why does Ed look so short next to Ryan Reynolds?? It makes no sense
Rampage(-_-_-)Clover
said on 12/Jun/18
I wouldn't say he'd be far off 6ft1
Westworlder
said on 11/Jun/18
The only thing that makes me believe Skrein is this listed height is because of his photos with Nicholas Hoult, where the difference between them looks exactly what it should be [considering both of their listings].
However for some reason Ryan Reynolds seems to make him look 5'11-ish.
Peter175
said on 6/Dec/17
Yup, definitely not 200. At most 185.
Animus
said on 28/Nov/17
Not anywhere close to 200lb - I'd say 175-185lb.
Anonymous
said on 12/Oct/17
He cant be he is much shorter then ryan reynolds he is i would say 182 not more check his picture with ryan
sumdude
said on 20/Aug/17
Ed Skrein has insanely good proportions so he doesn't really look that tall. Most people, when they pass 183cm CAN start looking funky.. short torso, long legs/vice versa. I think he's very close to 184cm. Reynolds seems to have about 4-4.5cm on him in most pictures. Isn't towered by the 189.5cm tall Nicholas Hoult either! Holds his own with 191cm Ray Stevenson aswell! I think this man is a very solid 6ft.
Jack
said on 12/Aug/17
Wow just saw some pics of him next to Reynolds and TJ Miller, yeah he really struggles to look even 1.83 next to those guys. AND he has footwear advantage in most of them.
Slim 181 cm
said on 12/Jul/17
Lol, he looked a weak 6'1 in deadpool.
phil
said on 25/May/17
he should be thankful that he 184cm
Importer
said on 25/Jan/17
@Matt
camera angle
Balrog
said on 26/Dec/16
Next to Reynolds and Stevenson he looks no more than 6'0''
Rampage(-_-_-)Clover
said on 9/Dec/16
184-185cm zone
joe joe
said on 3/Nov/16
He really isnt 200lbs. I've met him a few times and worked on a movie with him. "Kill your friends" he looks around 180lbs max.
SomeGuy
said on 15/Apr/16
Looks about the same as Chris Evans:
Click Here
Evans' footwear:
Click Here
What do you think Rob?

Editor Rob
I think Ed may edge him out a little
Drob92
said on 3/Apr/16
I could see 6'0.5, he has fairly long lims, so I wouldn't rule out 200 pounds at some point, maybe in deadpool. The Henry Cahill weight comparisons are bad because 1. Henry cavil has shorter arms and limbs which makes his weight distribution show. 2. Everyone carries weight differently, and In different places fact. But if I'd have to guess I'd say regularly his weight is no less than 185 but on average 190/191.
Jamie
said on 22/Mar/16
He is slightly taller than Theo James but has less muscle than him
grizz
said on 29/Feb/16
That's a fair listing. I'm wondering about this 200 lbs claim. Joe mentioned Cavill - identical height and 200 lbs of muscle in Superman - he looked so massive and powerful in movie. I swear I thought he was 220 lbs until I looked further.
So, Skrein is less massive than Cavill at its best - he might be 180 lbs.
@Rob, have you seen Deadpool?
If yes, any idea how much Reynolds weighed in that movie?
He gained so much muscle for this movie that muscle layer underneath the costume had to be removed.

Editor Rob
not seen it yet
MD
said on 24/Feb/16
Ryan Reynolds is just visibly taller than him. There is no way he's even centimeter over 6'0".
Joe
said on 21/Feb/16
Guessing, he is more around 5'11 to 6' than 6'1, which is more accurate about his height, as far as his weight being 200 pounds his frame looks very lean, looks more like 180 pounds given the height range I have for him. If he really was 200 pounds, he would have a lot more muscle mass. He is muscular, but its a lean look, not bulky, take a look at NFL players that are 5-11 to 6 feet at 200 pounds, they are very bulky. Take a look at actor Henry Cavill, he is a little over 6 feet tall and 200 pounds and has a bulky muscular body. Anyway getting back to his height compared to Ryan Reynolds, he clearly is not 6'1", he also looks shorter next to TJ Miller who is listed at 6'1".
,
MD
said on 19/Feb/16
@Mat,
Competely agree. There is not a way he could even be 184, let alone his current listing.

Editor Rob
I'm not sure he would be 6ft flat, I think 184 range is about as low as I'd guess. Actually he can look similar to
Campbell Bower
, but has probably half inch less footwear.
Mat
said on 17/Feb/16
Next to Reynolds and TJ Miller, he struggles to even look 6 feet in my opinion.
Click Here
MD
said on 16/Feb/16
@Rob,
Even at his current listing of 6'2" (which may be too tall as I've shown on his page), Ryan Reynolds just looks so much taller than him, here. Ryan has a footwear advantage, but not by enough where it shows only a one-inch difference between the two even if Ryan's a full 6'2". I'm really thinking Ed is closer to 6'0" than 6'1".
Click Here
Click Here
Honestly, this is like 6'0" max, really.

Editor Rob
I wouldn't rule out 184 for him, 6ft though I'm not so sure.
joe joe
said on 14/Feb/16
I've met him Rob as I worked on Kill your friends which he features in. I met him at the cast and crew screening last summer. I myself am 1m 85 and he was a bit shorter than me. I've also seen him around stoke newington, london. I would say 1m 83 is a good fit for him. He's not really at 6' 1 if you see him in person

Editor Rob
while 184 seems a possibility, I'm not sure I'd have guessed him only 183cm.
Dejavu
said on 9/Feb/16
I think 6'0 is closer
Mal
said on 6/Sep/15
Didn't give the impression of being a 6 footer in the new Transporter. Despite lacking muscle mass, he doesn't have that tallish look.
Dinosaurman
said on 14/Jul/15
Awesome lad, too bad they replaced him in GoT. Although he looks to be a bit under 185cm when compared to 188cm Ryan Reynolds at this years San Diego Comic Con. Also, maybe you can add Deadpool to his resume then, Rob
Chris
said on 1/Apr/15
Such strong bone structure very masculine much wow
Sam
said on 31/Mar/15
Might be worth adding Game of Thrones to his credits although he was replaced by another actor in that role.