Edd China's Height
6ft 7 (200.7 cm)
English TV presenter, best known for TV series Wheeler Dealers. On twitter he claimed "6'7" on numerous occasions.
You May Be Interested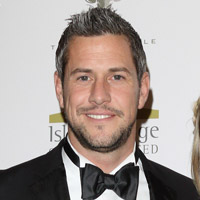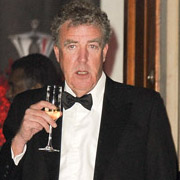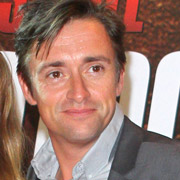 Add a Comment
18 comments
Average Guess (14 Votes)
6ft 7.07in (200.8cm)
Chris Junior Hernandez 1990
said on 22/May/20
In Wheeler Dealers is fair enough to say Edd look 6'7. Edd was not in shape nowadays suggest he can look 6'5 standing alone could give a weak 6'7 impression although i thought he look more 6'6 1/2 range but thinking to pull out a tape he could have measure close to 6'7. I learned why super skinny guy like 6'7 1/2 Peter Crouch often look higher than lower than listing. Keeping a good shape can really helps to look taller.
Christian 6'5 3/8"
said on 4/May/20
I don't know how he's 6'7", and can fit into all those low profile sports cars, lol. And I thought Jeremy Clarkson's case was bad.
Nik Ashton
said on 30/Sep/19
The average guess justifies his claims!
Paul R
said on 22/Sep/19
Just before we embraced for the photo Edd said God, you must be about 6 foot 8? I said yes about the same as you? He said no I'm 6 foot 7.
We caused a bit of a stir as well. Other people were taking photos of us, and comments like "Land of the Giants" were all to easy to hear! Pretty unusual to see two blokes of our height in one place I suppose.
It was taken in a field with undulating surface, I had flat shoes, Edd did have a bit of a heel, cowboy boots style. Not a scientific analysis of his height but a pretty good guide.
He is definitely 6'7" range. He gives that "wow" factor when you see him that a 6'4/5" guy simply wouldn't give. Besides, I would make a 6'4/5" guy look quite small, but Edd and I are quite close in height.
Paul R
said on 21/Sep/19
He is 6 foot 7 as he claims. I met him today at a car show in Bucks and had my photo taken with him. I'm 6 foot 8 and was about an inch taller but no more.
I was more surprised at how big he is, by that I mean very broad and well built. He is a big guy but looks tall and slim on TV. On top of that he's a genuinely nice bloke as well.
The funny thing was you could see him from all over the field head and shoulders above everyone. Definitely wouldn't loose him in a crowd!
Chris Junior Hernandez 1990
said on 22/Jul/19
Supposed i thought he is legit 6'6 3/4 but more i watch Wheeler Dealers and his facebook page i see alot between 6'6-6'7 most possible range at lower side Edd is closer to 6'6 1/2 for a measurement similar to Peter Jones.
Junior Hernandez 1990
said on 6/May/19
Click Here
Interesting to see someone more than 1" taller than legit 200cm Edd.
Nik
said on 11/Apr/19
He's a good addition to celebheights, it looks like his claims are legitimate!
JD1996
said on 10/Apr/19
Someone voted edd 6'5.5", because he was 6'7" at vote 7 now he's 6'6.81" at vote 8 that's funny lol
Canson
said on 7/Apr/19
@Christian: lol me too.
Junior Hernandez 1990
said on 7/Apr/19
Meanwhile he could be 6'7 3/4 out of bed and 6'6 3/4 before bed. Although i keep wondering 199 plus he look but chances he may measure fraction taller or 6'7 busting a gut.
Miss Sandy Cowell
said on 6/Apr/19
The guy standing in the foreground looks in excess of 6ft, but you can tell just how huge Edd is by checking out the men behind him, who seem pretty much average height to me. 😉👍
Mr China is fully worthy of his 6ft7.
Christian 6'5 3/8"
said on 5/Apr/19
I'm surprised that I've never even heard of a show called Wheeler Dealers, despite being a bit of a car enthusiast.
JD1996
said on 5/Apr/19
I would give him 201 cm and great addition Rob :)
JD1996
said on 4/Apr/19
Yes rob great add! I would go with 201 cm for him!
Canson
said on 4/Apr/19
@Junior: agreed
Junior Hernandez 1990
said on 3/Apr/19
Always thought he look betweeen 6'6-6'7.
K.A 188
said on 3/Apr/19
BIG ROB, Thanks!finaly you have giving him a page. He is definitely a 200cm man no less, For years i enjoyed watching him on Wheeler dealers 🚘show along with Mike brewer .Edd was the main reason why i watched, Mike on the other hand was the typical talkative and pretentious salesman, Edd did all the work. Mike claims to be 6foot but it's hard to tell because Edd overtowers with his lanky frame anyways..am glad you have giving him a page he always seemed to be a typical gentle English giant.

Editor Rob
He is a tall guy, his posture at times could be better, but when you are that height, sometimes you develop a hunch!