Eddie Cibrian's Height
6ft 1 (185.4 cm)
American actor best known for roles in TV series Sunset Beach, Baywatch Nights, Invasion and Third Watch. In a French Interview he was described as being 182cm and 75kg, although he himself claimed
"I'm 6'1"
.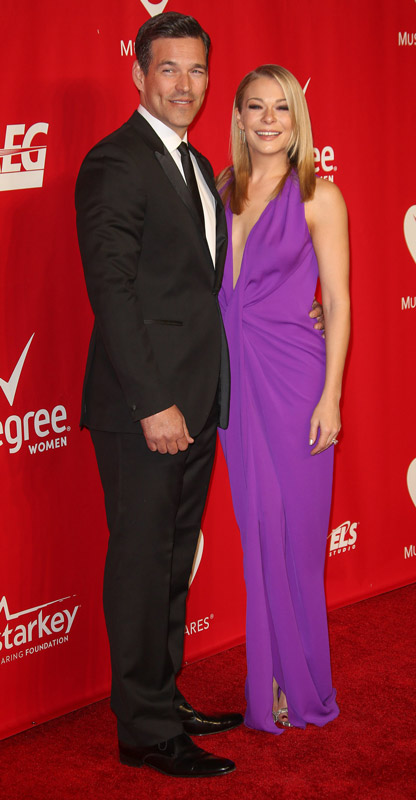 Photos by PR Photos
You May Be Interested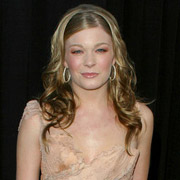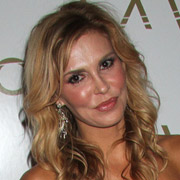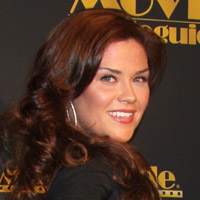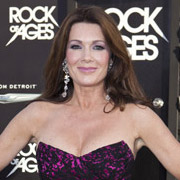 Add a Comment
32 comments
Average Guess (6 Votes)
6ft 1.08in (185.6cm)
Jkiller
said on 29/Jan/20
Looked 6'1 in Third Watch
Rampage(-_-_-)Clover
said on 11/Sep/18
Looked no more than 3in shorter than Hasselhoff on Baywatch Nights.
Out of bed: 6ft1⅞(187.6cm)
Before bed: 6ft1⅛(185.7cm)
Josh b
said on 28/Dec/17
Hey Rob, he does claim 6'1 on twitter so another spot on guesstimate :)
Editor Rob: oh, thanks for pointing it out, I'll mention it's what he claims.
Rampage(-_-_-)Clover
said on 6/Dec/17
berta, I think Eddie would edge out both those guys peak
berta
said on 29/Jul/17
eddie cibrian, harrison ford and the guy who play doc from back to the future are all guys that maybe would be better listed 1/4 under their current listing.
Rampage(-_-_-)Clover
said on 23/Jan/15
He's easily dropping 1in or more with Kimmel.
Rob, does he claim a height?
MD
said on 11/Dec/14
With 5'11.5" Jimmy Kimmel:
Click Here
Rampage(-_-_-)Clover
said on 25/Oct/14
Rob, is 186cm possible for Eddie?
Rampage(-_-_-)Clover
said on 1/Oct/13
186cm isn't impossible. Can look near 6ft2
strange
said on 22/Apr/13
75 kg!? hes well build, i would say a solid 200 pounder (90 kg) and minimum 6'1
SAK
said on 18/Jan/13
185cm or 186cm. Basically 6f1 guy.
Jake: 1.82 m-- 1.83 m-- 1.84 m
said on 16/Jun/12
The lad's tall-- 185 cm for sure but not the 6' 2" he is professed as being elsewhere.
sean73
said on 20/Oct/11
Elray is right.this guy is 6-0.Have you ever seen him stand next to jason seahorn of the giants/rams.he`s a full 2 inches shorter than 6-2 seahorn.
Rampage(-_-_-)Clover
said on 3/Jun/11
I think the French consider 182cm to be 6ft, Rob. But I think that's ridiculous. 6ft1(185cm) is bang on.
SolidSnake
said on 4/Mar/11
He looks 5 inches under Omar Miller. Have you guys noticed how much he looks like Nathan Drake from Uncharted?
elRey
said on 17/Jan/11
in 'not easily broken' he looks 1-2" taller than Morris chestnut, considered to be 5/10.5
Josh.J
said on 5/Jul/09
its ridiculous to suggest this guy's below 6'0. in invasion he stood eye to eye with william Fichtner and even seemed slightly taller. Fichter himself is a solid 6'0 guy (in his words 6'0.5") so its more than probable that Eddie Cibrian is 6'1. The production pics from the aforementioned show isnt the best to judge height but there is enough evidence to suggest he is at least as tall as Fichtner.
Click Here
Click Here
Click Here
Click Here
Click Here
international
said on 13/Oct/08
i've just saw last scene of `the cave`,he was average among crowd in european street, not amsterdam.may be 180,181?
Anonymous
said on 7/Jan/08
I know he is not 6', unless he managed to gain at least 4 inches in the last 10 years...I met him at a celebrity softball tourney, and have pics somewhere of him next to me at 5'7", he's got maybe 3-4" on me.
Anonymous
said on 31/Oct/07
he is not 6'1
no way rob!!
in third watch he looks about 5'11..maybe 6' but no way 6'1..
bobbo cavannale its 6'1 and was like 2 inches taller than him..
you should change this rob..
watch third watch and you will see
berta
said on 11/May/07
he doesnt seems to be sow long in sunset beach but 185 can be correct,but i think that he is 184
Ola
said on 28/Aug/06
75 kg? lol. Eddie is close to 100 (220 lbs)
Click Here
Ola
said on 24/Aug/06
Agree with bikagyura. he is 6'2 or 6'3. he is in the same height like "ben evans" (6'2)... and "gregory" 6
MD
said on 16/Apr/06
Rob, are you talking about the guy just behind and slightly to the left of Eddie? If you are, that is James Lesure of the American T.V. show "Las Vegas" who I've seen listed around 6'2", he's not that much shorter than his castmate, Josh Duhamel who's around 6'4". Eddie really does look under 6'0".
kit
said on 11/Apr/06
for one thing, 99% he has to be between 6'1 and 6'2. But does anyone have photo or height of Tim(or Timothy) Adams, Dax Griffin, Hank Cheyne so that I could compare them all on Sunset Beach.
kit
said on 8/Apr/06
please, editor, is it possible u could tell me all the other actors height in Sunset Beach-they r so difficult to find. I especially want heights on Tim(Timothy) Adams, Dax Griffin, Clive Robertson, Nick Stabile, Nick Kiriazis,Sean Kanan. Thanks
kit
said on 8/Apr/06
bikagyura, is it possible u can give the link to the photo of eddie with nick stabile- because in sunset beach, they look the same height
bikagyura
said on 3/Mar/06
he looks 6' 2 in photos beside 6' nick stabile... closer to 6' 3 than 6' 1
2short
said on 31/Jan/06
he is not taller then 6'
[Editor Rob: this guy's height varies a lot...can look 6ft 2 and 6ft]
Anonymous
said on 30/Jan/06
http://www.scorpiofiles.com/classicgh/awards/sod98a.jpg
Here he is beside Sam Behrens, supposedly 6' ... He looks 2 inches taller
steve
said on 12/Jan/06
on his show Invasion he only looks about 6 ft tall