Emily Deschanel's Height
5ft 8 (172.7 cm)
American Actress, best known for playing Temperance Brennan in TV series Bones. In film she appeared in Boogeyman and Cold Mountain.

Photos by PR Photos
You May Be Interested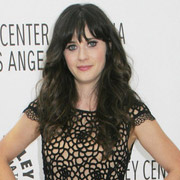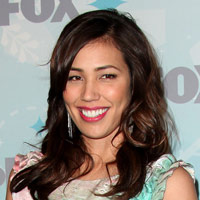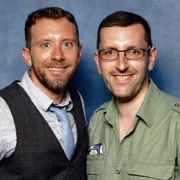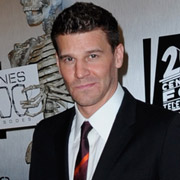 Add a Comment
53 comments
Average Guess (22 Votes)
5ft 7.83in (172.3cm)
Chris Junior Hernandez 1990
said on 12/Jun/20
Michaela Conlin can stay 5'9 forever in CB.com but Emily is pretty well always 1.25" minimum shorter. Emily can't be 5'8 really not over 172cm.
Jam Cherry
said on 17/May/20
This woman is pretty and about 172.5 cm
Nik Ashton
said on 26/Mar/20
It's interesting that she is 3.5" taller than her sister Zooey! 😀👌
Miss Sandy Cowell
said on 10/Feb/20
It would appear that Emily does not star in the sequels to 'Boogeyman', but by checking out this bit of information, I did find out that she stars in Stephen King's 'Rose Red' and also in one of my favourite feel-good movies of all time: 'It Could Happen to You'.
Miss Sandy Cowell
said on 10/Feb/20
I'd like to know if Emily has starred in the excellent follow-ups to the original Boogeyman film. I think I'll go and check this little conundrum out for myself....
5ft8. 👩💐
Iman Ahmad
said on 6/Sep/19
I Guess She Is 172 cm Flat , She Is 172 cm Barefoot and Flat , A Pretty Woman ,
Bobby
said on 23/Dec/17
Listed 5'9 on Google and IMDB. She looks 4 inches shorter, thereabouts than David Boreanaz on Bones.
Bennett
said on 26/Oct/17
Emily is 5ft7in nothing over. Michaela Conlin original listing was 5ft8 before this site upgrade her at 5ft9in that explain it all.
KH
said on 3/Oct/17
This lady to me is one of the most beautiful women in the world. Her character though on Bones while perfect for the role would not be someone I would be interested in romantically I always found Bones off putting. Way too clinical and weird. Perfect height for a woman imo strong 5'7 to weak 5'8 range for Bones.
S.J.H
said on 16/Jun/17
5'7.75 max and she can't be over
Sandy Cowell
said on 19/May/17
I went to this page to see a picture of Emily to see if her eyes are as blue as her sister's, and I don't think they are!
But she is a surprisingly tall 5ft8 - considerably taller than Zooey! I didn't think I'd seen her act, but I must have done - in 'Boogeyman'!
I'll settle for 5ft8 for her then!
S.J.H
said on 30/Jan/17
If Michaela Conlin is 5'9 then Deschanel is no way over 5'7.75 , i couldn't see under 3cm difference and it look more like 4cm
J.Lee
said on 26/Oct/16
Rob how much height do these heels add?
Editor Rob: although the front might be at most 1/4 inch, they could still be high angle and give 3 inches of height.
Just
said on 14/Jul/15
She looks pregnant in that pic, Rob, so I was a bit surprised that she wore high heels.
Just
said on 12/Jul/15
Full body shot of Emily with 5'9 Michaela Conlin in quite similar high heels. Michaela is closer to the camera but even then: I see more than half inch height difference between them, maybe 2 inches?
Click Here
What could cause such a big gap between their height in this pic, Rob? Is it possible that Emily is shorter than 5'8?
[Editor Rob: I think in other shots there's about an inch or 1.5, she is pregnant there? 5ft 8 is probably is the most she could be.]
Linke
said on 22/May/15
How tall is her husband, david hornsby? I would guess 5'9-5'10.
J.Lee
said on 25/Mar/15
See Rob, you see what I mean. Some girls have a nice frame, giving off a tall impression. In your opinion, what does a nice frame mean? Does it mean just long legs? Are Emily's legs long for her height? Or does a nice frame consist of other thing? A lot of people think Emily is taller.
[Editor Rob: slim frame and elongated legs through both having slightly long legs, but clothing can all help.]
Louise
said on 15/Feb/15
She looks a lot taller than she really is
J.Lee
said on 29/Jan/15
Rob, do you think her proportions make her look 5 ft 10 in the way Marcia Cross has always been considered very tall?
[Editor Rob: yes she could be like that, a nice frame giving off a quite tall impression at times. Marcia though when you see her with others - like in her scenes with Brian Austin Green in Desperate Housewives - well, she can look even under 5ft 8 mark!]
Arch Stanton
said on 24/Dec/14
Very lucky to reach this height, her mother is really quite tiny and her dad not that tall either, shorter than Alec Baldwin!
Kate
said on 21/Apr/14
Beside 5'8/5'9 Michaela:
Click Here
Beside 6'0/6'1 David, without heels:
Click Here
Kate
said on 21/Apr/14
Closer to 5'7.5 or 5'7. Better posture, but still a good inch or so shorter than Michaela Conlin at 5'8ish. Beside Boreanaz, without heels, it is clear that she is not as tall as she seems...mostly the product of very strong posture.
Just
said on 19/Apr/14
@Natasha1
Emily's definitely more than an inch shorter than 5'9 Michaela Conlin. So there's no way she's 5'9.
Click Here
Click Here
Adam
said on 9/Mar/14
5'8 definitely when compared to David Boreanez
Freddy
said on 25/Feb/14
strong 5'8
B
said on 23/Jan/14
She's defenitely at least four inches taller than her sister Zooey, but Zooey's the more talented sister.
Natasha1
said on 9/Jan/14
Legit 175cm
jtm
said on 9/Jan/14
her older comments probably got deleted.
USYD
said on 29/Dec/11
Seems to me to be 174cm. She is gorgeous.
Silent d
said on 2/Dec/11
BonesFan is a little creepy. She always looked 174cm next to 185cm david in bones. She is pretty hot but i prefer her sister.
Mesay
said on 14/Jun/11
She is 1.73 for sure, not taller than that
daniel
said on 7/Apr/11
5'8 she is hot!!!
BonesFan
said on 3/Apr/11
5'8= 1.73cm, damm she is so hot, if you are reading this emily let me tell you you are the hottest and mot beautiful woman in the world, your sister is too, i love you two and wish you a lot of bless, i am a famous Movie director but i wont say my name cause i fell as a stalker but i love you in a really good and anonimous way.
erik
said on 25/Feb/11
She is 5'8, a very talented actress and utterly beautiful!
NEIL
said on 7/Feb/11
EMILY IS ALWAYS SMOKIN' HOT!!!
Anonymous
said on 5/Jan/11
I think 5'9.5 is more accurate, she is never dwarfed by Boreanaz, plus she can look really huge in heels.
AKK
said on 17/Feb/09
Looks about right. She was in heels on Ellen and she literally towered over her. The heels put her nearly into Clint Eastwood territory(in terms of how much she loomed over Ellen's head).
Lmeister
said on 2/Jul/08
Based on Bones she looks like a strong 5ft8. This is pretty close.
jordan
said on 25/Jun/08
she doesn't look much shorter than DB. she really is 5'9. and have you seen her legs?! they go on for miles. the girl is tall. nothing to discuss there
Eliza
said on 7/Nov/07
sorry, i meant: she doesnt* look that much shorter than him on the show
Eliza
said on 6/Nov/07
Almost every single other source says that she's 5'9...which is weird though because David Boreanez is 6'1 and she does look that much shorter than him on the show
Anonymous Rex
said on 10/Jun/07
Franco, Are you sure Leno is 181 or 182 in shoes every night?
Franco
said on 6/Jun/07
here you go picture with LENO and with DOMINIC. ;)
Click Here
she looks maybe about 1 or 2 cm shorter than leno (she's in Heels).
Franco
said on 6/Jun/07
i saw TONIGHT SHOW with Deschanel and Dominic Monaghan, she had heels, he had formal shoes, she was at least 7 to 10cm taller.
Dominic is a 170cm she is 174-175cm.....he got say 3cm shoes, she got 10cm (6cm real) heels....
DOminic = 170 + 3 = 173cm
Deschanel = 174 + 6 = 180cm
in the end...EMILY DESCHANEL = 174cm real barefoot height.
and yes....SARAH WAYNE CALLIES is a true 175cm maybe even 176cm. ;)
[Editor Rob: sarah wayne, I'm certain in one episode they showed a mugshot image of her.]
runt
said on 26/May/07
Jimmy Kimmel is probably shorter than he claims and she can't reach him either. I think he's only 6 flat.
Samantha
said on 17/Feb/07
On the show she does it is not often that she wears heels and Boreanaz is not only a tall man, but is extremely built very broad shoulders whereas she is tiny so of course she will look shorter.
Franco
said on 3/Jan/07
5'8 for me, 90% sure.
that picture with Boreanaz is the definitive comfirmation that she is 5'8 (she can look even 5'7 at times).
Sarah Wayne Callies is a real 1.75, Deschanel is not. :)
Jen
said on 9/Oct/06
Why do you question her height why would she say she is 174cm if she isn't it's not like it would make her a better actress!!!!!!!
Jen
Gigy
said on 10/Jun/06
See, as I said, she is 5'8 tops!
Gigy
said on 8/Jun/06
I would say no more than 5'8! Even that is too much. Because even in heels, and I am guessing she is wearing three to four inch heels, she can't reach David's height, which she should be able to if she in fact is 5'9 as she claims!
I mean that actress who played Lilah Morgan on Angel is 5'9/175 cm. and she is just about as tall as David when she wears three to four inch shoes.
gyllenhaalic823
said on 13/Dec/05
According to her site, Emily is, in fact, 5'9".
To the editor: PLEASE include a page for Emily's sister, Zooey! She is in a lot of movies that I like and is a great actress. (Her height is 5'6".)